---
published: 26 / 8 / 2009
---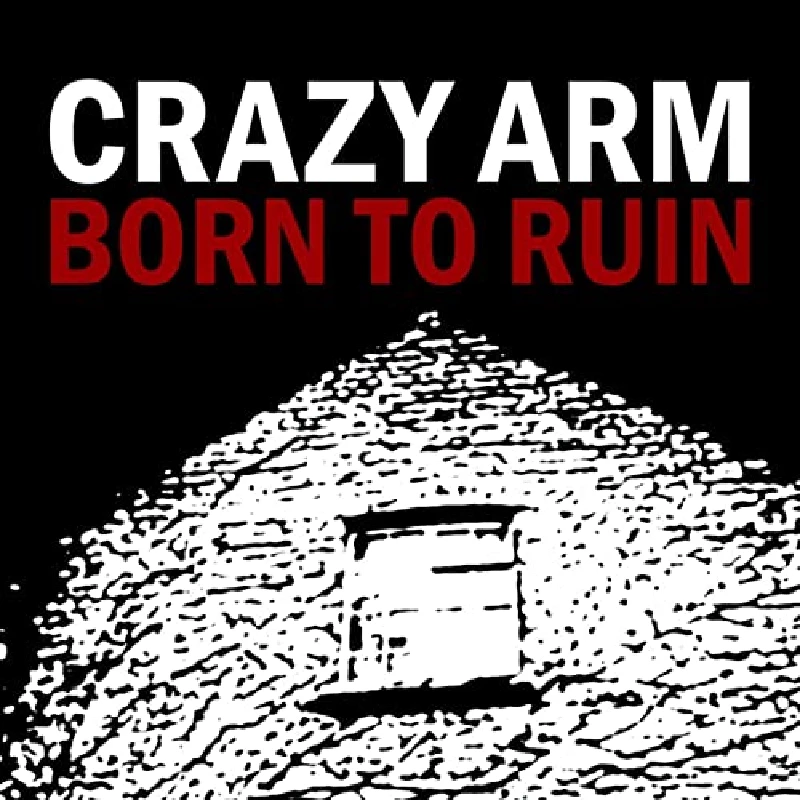 intro
Poetentially promising, but ultimately uninspiring debut album from Plymouth-based band, Crazy Arm
Plymouth-based four-piece rock band Crazy Arm have been carefully biding their time. With a subtly drawn-out introduction that is nonetheless engaging, Crazy Arm's debut album 'Born to Ruin' opens with the impressive "Asphalt". Crazy Arm Ssound like the Red Hot Chili Peppers and also have elements of the Foo Fighters. My initial impression of them was they were a skilled and competent band. But after listening to the album, I began to realise that beneath their veneer, the actual content was disappointly limited. Whilst Crazy Arm can play excellent music, their lead singer, Darren Johns, unfortunately has a passionless voice that does not match the energy of their music. This powerless voice means the lyrics are often drowned out by their excellent music, which is a shame as the lyrics themselves often have a clever turn of phrase. Overall, this is a flawed effort from a band that has a lot of potential. While they obviously have a lot of skill, the passionless vocals and limited style of their music means this will only be of fleeting interest.
Track Listing:-
1
Asphalt
2
Still to Keep
3
Blind Summit
4
Desire Lines
5
Born to Ruin
6
Broken by the Wheel
7
Henry Fabian Flynn
8
International Front
9
Kith and Kingdom
10
Reassure Me
11
Christ in Concrete
12
British Steel
13
Roasting River
14
Poverty & Spit
15
Ambertown
16
Sweet Storm
Visitor Comments:-
493

Posted By: Johnny Reviewer, Jerusalem on 02 Nov 2011
What do you expect from someone that compares the sound of Crazy Arm to Red Hot Chili Peppers and Foo Fighters? LoooOOOoL cool review bro.
---
413

Posted By: sr, nort ampton on 13 Mar 2011
I gave a copy of this album to a guy at work and he said his voice is great. I took an old friend to a gig in Brixton and they said he was a great singer. What the hell are you listening to?!
---
250

Posted By: Jock Black, Bristol on 31 Jan 2010
The review above beggars belief. You must be listening to a completely different album from me because I can't fault it on any level. The vocals MAKE the album! They're delivered with an intensity and passion way beyond that of any other punk or rock bands you care to mention. Where other bands just shout and pose, Crazy Arm play from the bottom of their hearts. When this band are huge, you Peter Allison, will eat your snivelling, ill-considered, clueless words.
---
217

Posted By: rod , London on 14 Sep 2009
Crazy Arm's Album 'Born to Ruin' is a mature and impressive musical arrival. Every number is an anthem of amazing quality. Their lead singer attacks the lyrics with passion and feeling. The band are all brilliant musicians. I have listened to this album constantly during the past few months and have not grown bored with it. Everytime I listen to it I find more depth and quality in the compositions. Crazy Arm will reach the top. The album is my album of the year.
---
Pennyblackmusic Regular Contributors
---