---
published: 11 / 1 / 2009
---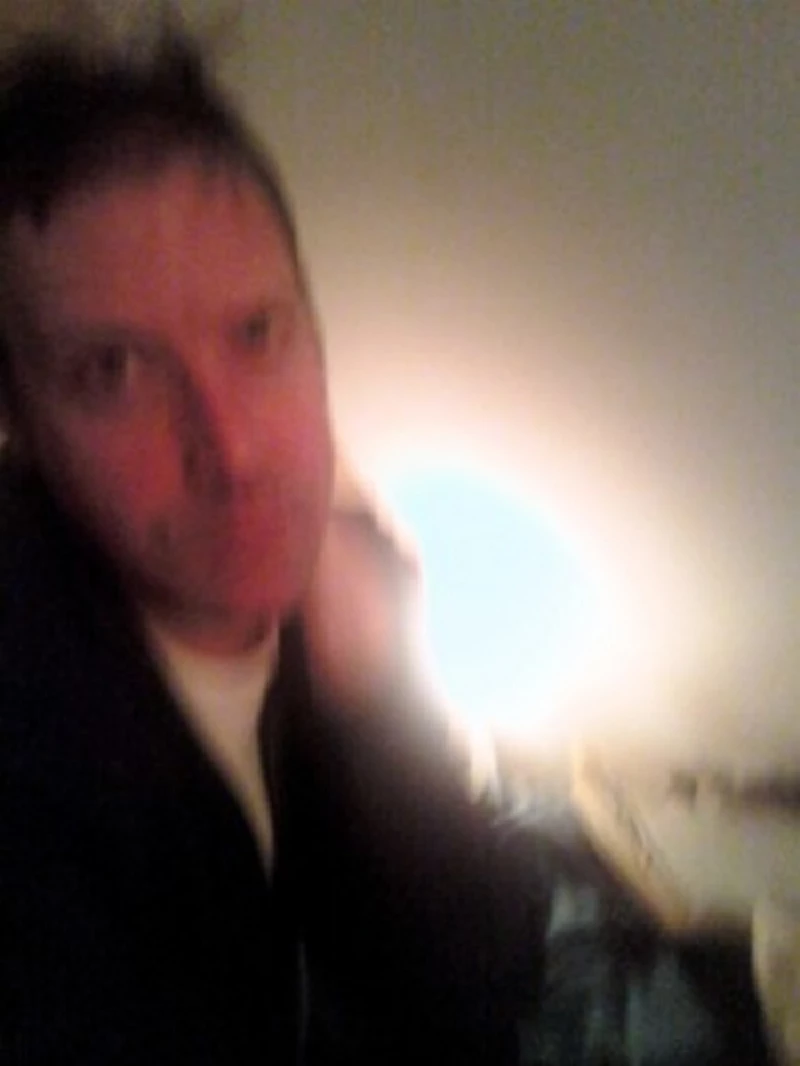 intro
In his fourth interview with us, Toby Ingalls speaks to John Clarkson about his Boston-based band Magic 12's retrospective compilation, 'Pushing Up the Daisies', which he is making available for postage and packaging costs, and now that that band is over his return to making music after a long break
Magic 12 was a Boston-based band which existed from 1996 to 2002, and that recorded three albums, 'Magic 12' (1998), 'Dear Diary' (2000) and 'High' (2002). The group, whose music was once described as "being somewhere between the Velvet Underground and Kurt Weill", was born out of a bizarre, but terrible accident when its singer and songwriter Toby Ingalls stuck a knife through his right hand as he changed a mop head. The knife severed two of his tendons and put him in hospital with twenty two stitches. Unable to use his hand fully or to play his regular instrument of the guitar, Ingalls, rather than abandon making music, began to compose songs left-handed on a keyboard, which his downstairs neighbour, classically trained pianist Beth Heinberg, lent to him. When Heinberg and her flatmate, drummer and percussionist Nancy Asch, started joining Ingalls for rehearsals, Magic 12 was formed, with Heinberg taking over on the piano for practicing and rehearsal purposes. The band was soon supplemented by guitarist Dana Hollowell, who had played previously with Ingalls in two local Boston rock outfits, Sob Story and Spool, and who joined Magic 12 when the original trio decided they wanted to augment their sound. "I was listening to the three albums and I thought it would be nice to re-introduce them to people", says Toby Ingalls. He is speaking on the phone from his new base of Portland, Maine in his fourth interview with Pennyblackmusic and his first since 2002, and talking about why, after a long absence from the music scene, he has just self-released a Magic 12 retrospective, 'Pushing Up The Daisies'. "A lot of time and effort went into those recordings, and it is a shame that no one is really listening to them now." While they have now slipped almost entirely out of the public eye, Magic 12 attracted a small, but appreciative audience in their lifetime and fans that included Michael Stipe, Joan Jett and Richard Hell. Their eight song eponymous debut album was recorded and mixed in three days at Zippah, the then studio of the band's regular producer Pete Weiss (Willard Grant Conspiracy, Charlie Chesterman, Doug Yule), in Boston. It thrust Heinberg's swirling piano up against Ingalls' pensive, melancholic vocals about broken romances and friendships, and relationships that had never quite come together. 'Dear Diary', while maintaining Heinberg's fluttering, evocative piano, put more of an emphasis on Hollowell's guitar playing, and also introduced bassist James Apt, who had guested on the first album, as a fifth member of the band. While many of the songs on 'Dear Diary' had a similar brooding quality, others were more upbeat in tone. A few weeks before they were due to return to the studio to record 'High', this line-up of Magic 12, however, dissolved when Ingalls and the other members of the band went their seperate ways. Ingalls, whose hand had now recuperated enough so that he could play his first instrument again, decided to reduce the role of the piano on the third album, removing it eventually almost entirely and reworking its songs as guitar rock numbers. He recorded it at Zippah with a makeshift band that included Weiss on guitar and bass ; Nick Buni, a member of a local group Mittens, on drums and Rich Gilbert, who had worked with Frank Black, on pedal steel. "There were personal dynamics, time commitments, different visions all involved", admits Ingalls, reflecting upon the break-up. "I had a different vision than the other members, and there was a big difference of opinion. It was sad because we had worked hard on the new material, but it was all very amicable. I am not really in contact with James anymore. He has drifted away and I can't relocate him, but I have remained really good friends with Nancy and Beth and Dana." 'Pushing Up the Daisies' consists of four songs from 'Magic 12' ('Glow', 'Pink Slip', 'Macaw' and 'Drive Away'), five songs from 'Dear Diary' ('Sweet Refrain', 'Moonfaced', 'Long Walk Home', 'New Year' and 'Sunday') and three songs from 'High' ('Toss and Turn', 'Deflating' and 'Threw a Stone'). While Ingalls invited Beth Heinberg, Nancy Asch and Dana Hollowell's opinions on track selection and took their suggestions into account, he eventually chose the songs for it that are his own personal favourites. He is burning off copies of 'Pushing Up the Daisies' on CDR for those interested as they request it ( Toby Ingalls can be contacted at toby.ingalls@gmail.com), and letting them have it for postage and packaging costs. "The first album was really exciting to make", he says. "I had always written songs before that had come from a loud rock angle and it was just a completely different direction for me. On the second one I felt the song writing got a stronger, and the third one was entirely different, more of a personal challenge than anything else. There are some things which I wish I hadn't put on that last record, but overall I am pretty pleased with it." "I am really proud of the arrangements and the way we really did work together as a team to make those first two records", he continues. "When you get four or five people together who are really into creating something it is a really wonderful feeling. We were all very proud of those records just because of that experience that we had together. I regret it that we couldn't get it together to make a third record. It would have been great to pull off three records together." When Pennyblackmusic last spoke to Ingalls at the time that 'High' was released, he had begun work on a fourth album and done some recording for it with Pete Weiss. A combination of circumstances, including his decision to leave Boston where he had lived since his early 20's, has, however, prevented Ingalls from ever completing it. "As you get older, your priorities change", says Ingalls, who is aged 45 and self-employed. "I bought my house in Portland in 2003 and I moved up here in 2004. I wanted to be closer to nature. I was brought up quite near here and I wanted as well to be closer to my parents, who were relatively elderly. My father died a year and a half ago which has been very difficult. I have also been working on the house and that too has been a brain drain. You are faced with a whole new set of circumstances as you become older, so your major interests often just go to the back burner. It is hard then to regain that youthful energy you had when you were in a position to work full time at them." Despite this, Ingalls has, however, begun recently to start writing and to think about making music again. "I have been reviewing the last material that I recorded with Pete, and there are certain things that I would like to go back and change. I have been in touch with him about going back into the studio. I would really like to redo the vocals on some of that stuff. I have written some new songs as well that are comparable and I have got about ten songs that might potentially go on the next recording." This music will maintain the guitar rock sound of 'High'. It will, however, not be recorded under the Magic 12 moniker. "I am going to call it something else", Ingalls says. "The whole reason Magic12 started was because I had had my accident and I wound up using the piano as a tool for writing music. With 'High' I had worked on those songs with the band, and it felt appropriate to keep the name for that record. To have someone like Beth embellish the stuff I was doing so spectacularly over those first two records was beautiful, but I think my time with the piano has come to an end now. Magic 12 was a special thing and the direction that I am going in now doesn't lead towards that styling. I think it should be something different." "The music I have been working on recently has again a trashy rock sound", he concludes. "I am enjoying just making a noise and not being so methodical about things. It is a little heavier, a little more distorted, and I am having a really great time being back on the guitar again." There is a lot still to organise. Ingalls confesses to being not especially computer literate, and still has to sort out a web page or a MySpace site. He has met few musicians since moving to Portland, and is unsure yet whether he wants to try to form another band or to record the new album with another set of session players. Recording methods have progressed and changed a lot too in the six years that he has been away, and he knows that he has a lot to learn. The music world, however, has more still to hear from Toby Ingalls yet.
Picture Gallery:-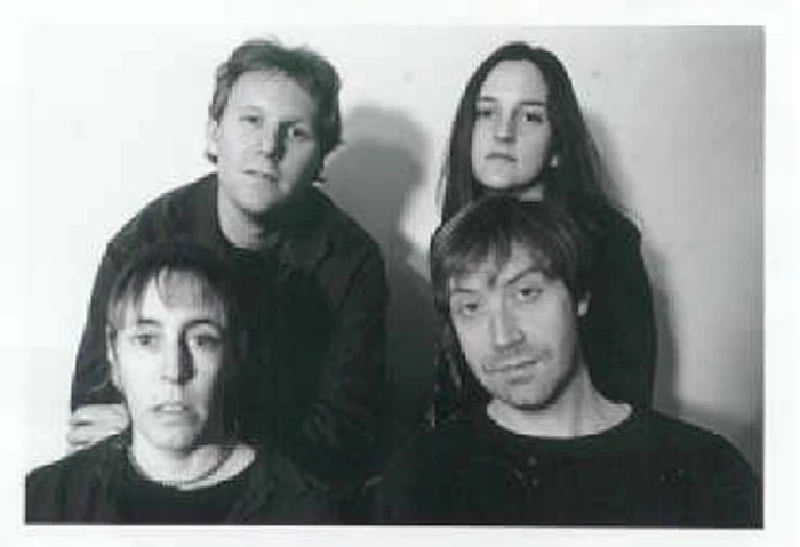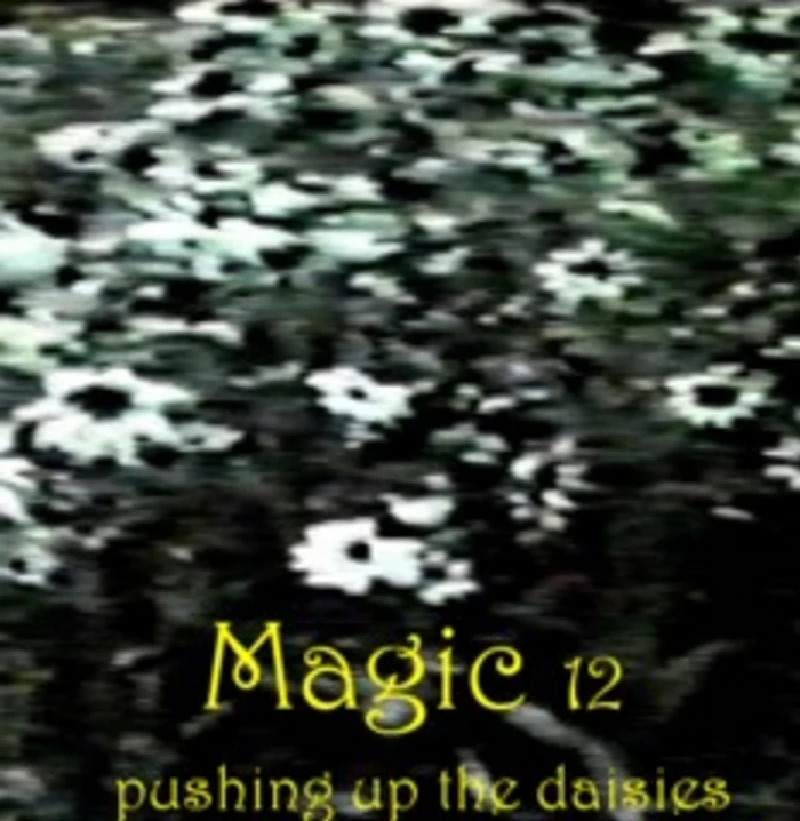 Visitor Comments:-
368

Posted By: steve ellis, boston on 09 Nov 2010
Hi, i'm an old friend of toby's and wanted to get in touch with him. do you have his email address?
---
Pennyblackmusic Regular Contributors
---