---
published: 17 / 12 / 2001
---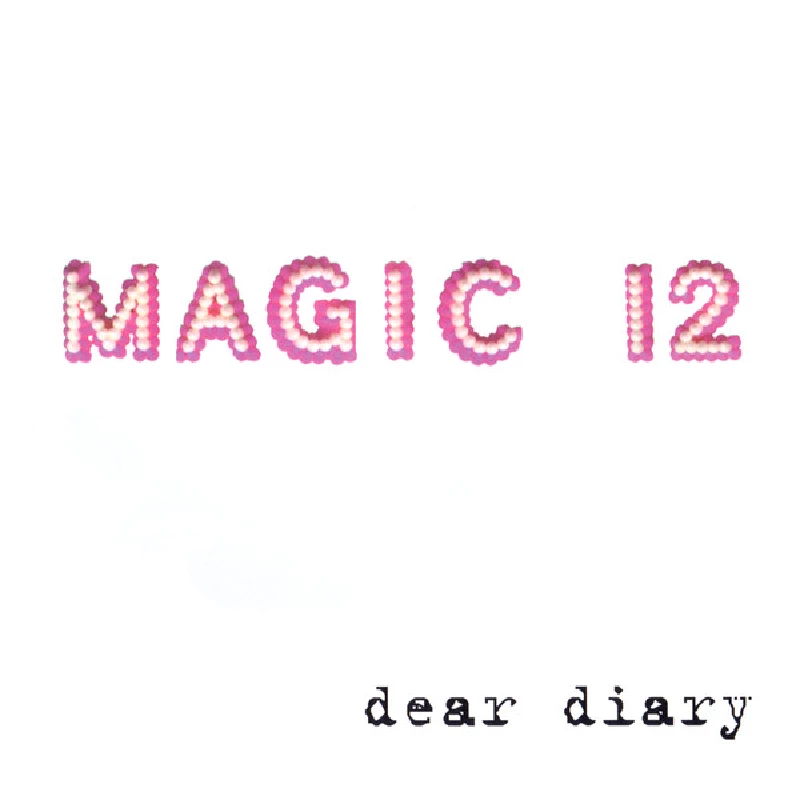 Label: Dahlia
Format: CD
intro
Unfashionably understated, Magic 12's eponymous debut album was one of the finest small American independent label releases of the late nineteen nineties. Nearly two years on from when it came out in
Unfashionably understated, Magic 12's eponymous debut album was one of the finest small American independent label releases of the late nineteen nineties. Nearly two years on from when it came out in November 1998, the band are back with a second album 'Dear Diary', which, in confessional style, as if a personal diary, chronicles some of the thoughts and reflections of vocalist and songwriter, Toby Ingalls, during the course of a year. The introspective fragility and the poetic lyricism, which made the first album such a compulsive listening experience for those who were fortunate enough to hear it, are both again very much in evidence, but on this new album the group have also consolidated and expanded the range of their sound. Magic 12 was first formed in Boston three years ago, and, as well as Ingalls, it also features in its line-up percussionist Nancy Asch, bassist James Apt, guitarist Dana Hollowell and pianist Beth Heinberg, all of whom are regulars of the local independent music scene. 'Dear Diary', like its predecessor, is limited to 100O copies and has been released on Dahlia Records, a tiny local label owned by Robert Fisher, the lead singer and frontman of the Boston alternative country group, The Willard Grant Conspiracy. Heinberg's piano was the predominant instrument on the last album, and its swirling and fluttering chords are still a strong force, but with 'Dear Diary', in contrast to the keyboard-written 'Magic 12' , being composed almost entirely on the guitar, Hollowell's firmly textural guitarwork is an equally prominent presence. Asch's drumwork and percussion is delicate and urgent, while Apt, who appeared on the previous album as a guest, and who has now joined the band as its fifth member, provides improvisational, but solid back-up on bass. Ingalls' vocals meanwhile are carefully constructed and paced, clear and calm. The band's overall sound is subtle and evocative, and Ingalls' melodies are haunting and beautiful. 'Magic 12' was lyrically and musically largely melancholic in tone, but 'Dear Diary' is more evenly balanced with both sad and hopeful songs, up-tempo and more downbeat tunes. The bittersweet 'Fallen Star', which has sudden trembling gusts of piano from Heinberg and a mournful sound, tells of a relationship that begins promisingly, but which quickly and acrimonously collapses. "Just when you thought that your life is charmed" Ingalls sings. "Something comes along and sets off your alarm/ All of sudden your world is so misshaped/Feels like you're on the end of the devil's own handshake/ And you curse your lucky star for falling from the sky." The wistful 'New Year' meanwhile is written from the perspective of a drunk who on New Year's Eve realises that he has failed to keep any of the previous year's resolutions, and that he is likely to do the same again in the forthcoming year. ("Keep on waiting for that miracle/ That false sense that you've been blessed / Because one way or another a New Year puts you to the test.") In contrast, however, 'Sweet Refrain' is a glorious, up-tempo love song, With lots of floating keyboards and a strident guitar solo from Hollowell at it end, it finds Ingalls at his most romantic and exuberant. Oddly Celtic in tone,it is reminiscent of a young Van Morrison at his most seductive and jubilant. "Like the seasons from electric guitars to violins" Ingalls croons "You're a good old hurdy-gurdy and you're a hymn." 'Top of the Hill', which has both tinkling piano and tinny guitar effects , is gentler and softer, and finds Ingalls deriving simple pleasure from nature, sitting on top of the hill above the town in which he grew up, while the penultimate track, the exaltant 'Dear Diarist' has another lively guitar solo from Hollowell and the vocalist rumbustiously and good humouredly beating himself up for his past introspectiveness and moroseness. ("Please keep your lips sealed /I think that I've heard just about enough of whom you doubt and whom you trust.") While recently attracting a celebrity fanbase which includes Michael Stipe, Richard Hell and Joan Jett, Magic 12 are little known outside the provinces of Boston and New York, but deserve a far wider audience. 'Dear Diary' is passionate, evocative, poignant, funny, simply a great record. More versatile than its predecessor, it is, like it, one of the shining highlights of the year.
Track Listing:-
1
Moonfaced
2
Sunday
3
Long Walk Home
4
Sweet Refrain
5
Fallen Star
6
Top Of The Hill
7
Thread
8
New Year
9
Dear Diarist
10
Happy Valley
Visitor Comments:-
36

Posted By: Mylittleponny@hotmail.com, Kansas City on 01 Jan 1900
Dear diary is serene and sublime. when you take a listen, you get an afternoon off in the dewy medew. A little vacation from the noisy real life.
---
35

Posted By: Hobit@altavista.com, Cornwall, england on 01 Jan 1900
The music stumbles over a rainbow of emotions. I am inspired to experament with more drugs and listen again and again.
---
reviews
---
High (2002)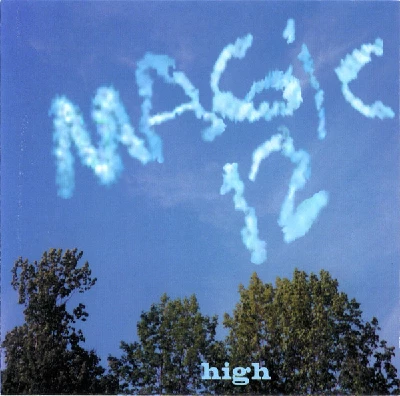 Haunting and evocative third album from alt. rock group Magic 12, which, finding the Boston group moving in new pop direction, proves to be its "most experimental and eclectic album to date"
Live (2001)
Magic 12 (2001)
Pennyblackmusic Regular Contributors
---