---
King Khan
-

Dirty Water Club, London, 12/12/2008
published: 10 / 1 / 2009
---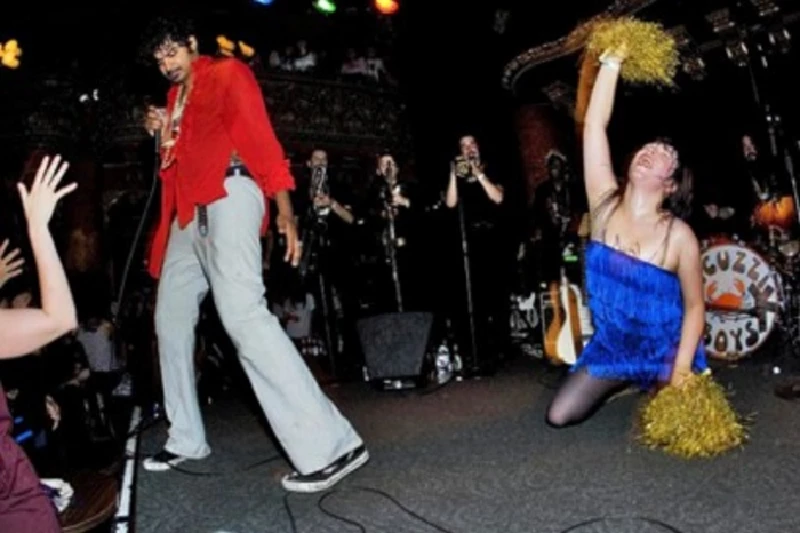 intro
Canadian garage rocker King Khan and his band the Shrines recently played their first ever British dates. Sarah Maybank watches him play an inflammatory set like a man deranged at the London Dirty Water Club
"This song goes out to all the crustaceans that happen to be in here." Shrines front-maniac King Khan is leaning over a middle-aged bloke in the audience, bellowing into his microphone and waving a wooden staff in the air, atop which sits the skull of a shrunken head. He is drenched in sweat, which is showering onto the adoring fan with every flick of his luxuriant, curly mane, and with every lunge towards the crowd there's someone new and interesting to be speared in the eyes with his necklace, whose 'beads' consist of giant, plastic prawns. Out of anyone performing anywhere else on the face of the planet tonight, no one deserves the spotlight more than King Khan - just ask the rest of the audience, who respond to the dedication with the demented vigour of a bunch Deep Southern pentecostalists who've just entered the speaking in tongues zone. Screeching around the garage circuit like a deranged comet for, oh, years now, King Khan is the rootin', tootin' love child of Otis Redding and Iggy Pop. One minute, possessed soul man, the next, a rocket fuelled nihilist, launching himself head first into the audience, he is clearly, evidently, proto punk soul at its most primal and instinctive. Or is he? Check out the co-ordinated black and gold costumes, the snazzy James Brown dance moves, the pin point brass section. And what about the meticulously planned set, zipping from insane garage riffing to mournful soul balladeering with the assurance of Tony Hawks on his trustiest set of wheels. Crazed artists? This lot have an attention to detail that'd put even the high priestess of control freakism, Madonna, to shame. And with the risk taking only evident in musicias who have total trust in each other, they're all the better for it. That the Shrines' only award for all this graft are club-sized, garage-nut crowds, rather than the O2-filling masses their blast-furnace showmanship deserves, is an injustice on the scale of the ref allowing THAT 1986 World Cup Maradona 'goal'. But luckily for us, it's reward enough for them. Long live the King.
Picture Gallery:-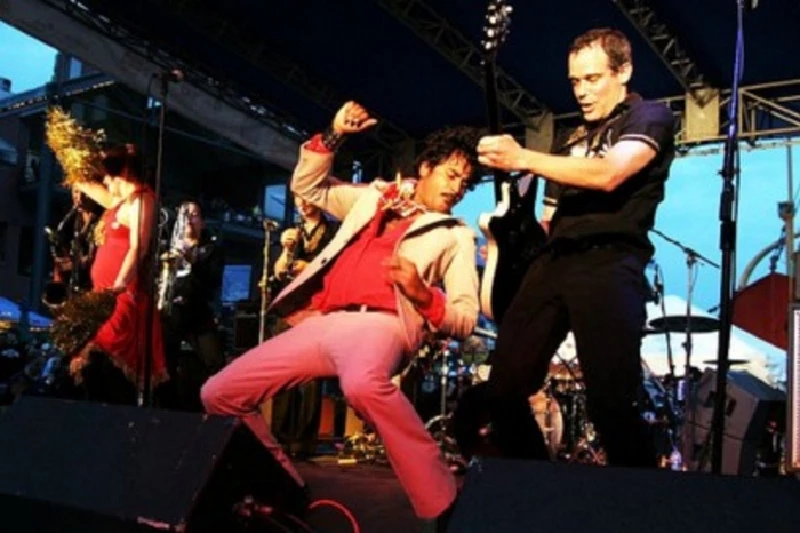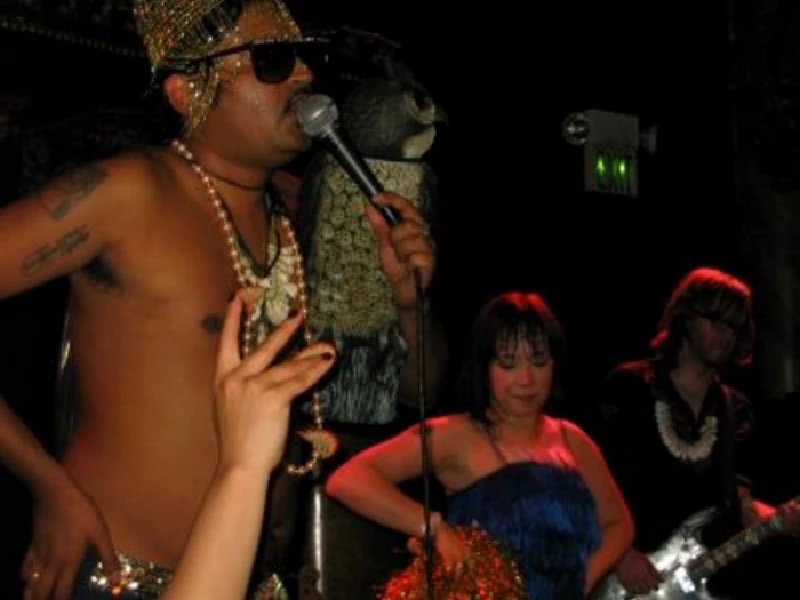 Visitor Comments:-
546

Posted By: PJ, London on 30 Mar 2012
Actually, King Khan & the Shrines played at the Dirty Water Club for the first time in 2004 (on a double bill with the Black Lips - doncha wish YOU were there?!).
---
Pennyblackmusic Regular Contributors
---