---
Hayden
-

In Field and Town
published: 10 / 12 / 2008
---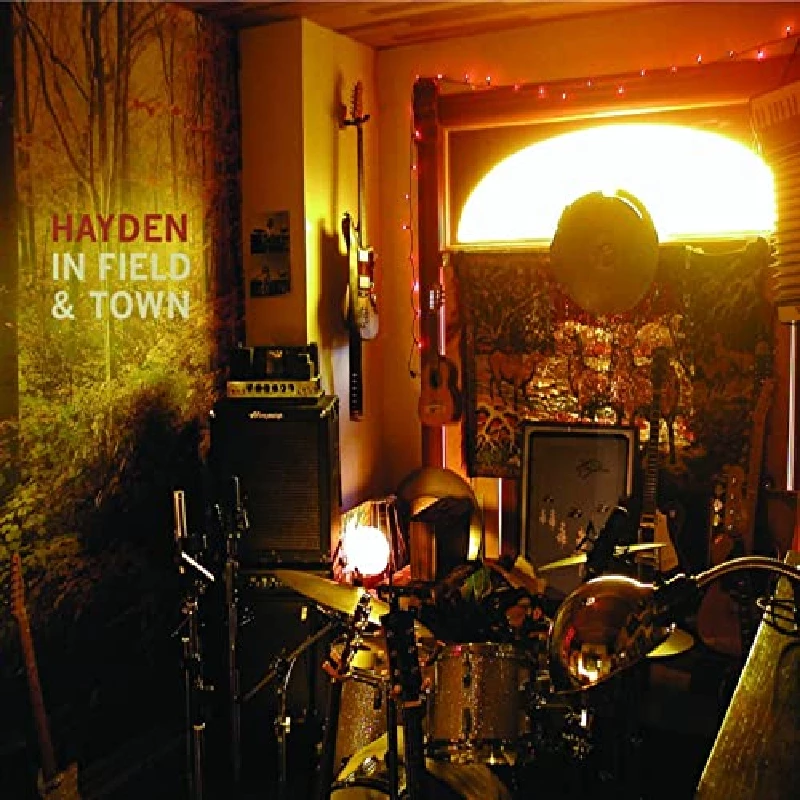 intro
Musically assured, mature-sounding alt. country on fifth album from Toronto-based singer-songwriter, Hayden Desser
Funny, heartbreaking and musically assured, Hayden Desser's fifth album seems to have it all. But then, he has been around a while, honing his lyrical and musical skills. Unlike many albums in the digital age, 'In Field and Town' feels like an organic whole, rather than a few gems surrounded by pedestrian album filler that will never see the light of an iTunes account. Opening with the brisk title track, Hayden drawls his way through a meditation on the contradiction between living in a town while dreaming of the country. Quite where 'Lonely Security Guard' comes from I don't know, but it's a song that succeeds due to the insight and detail of the lyrics. The musings of a shoplifter who thinks a security guard who spends his days making origami is going to be an easy touch, but finds that he is mistaken. This may sound poor grist to the lyrical mill. But with humour and understated, though contagious, melody, it is certainly one of the more uplifting moments here. There is admittedly plenty of melancholy on offer, most of it the result of failed relationships. Much like Mark Everitt, Hayden handles life's traumas with humour and dignity and melody to boot. While he may not have to deal with the trail of grief that the Eels have to contend with, like Everitt, he is also a multi-instrumentalist with a pithy line in summing up trauma. 'Damn this Feeling' actually bemoans the mending of the broken heart rather than the initial feelings of despair. 'The Hardest Part' is a short, spare piano piece that rests on the simple line: "The hardest part of life is love that goes away/When one is left there wondering how to make it stay." Some of the best moments are reserved for what appear to be the slightest songs. 'Where and When' is only around six lines long lyrically, but this near haiku is turned into bouncy jaunt which, when it's about to end, launches into an unexpected trumpet solo. 'Barely Friends' ponders a failed love and the impossibility of re-igniting it This is mature, grown up music; there is room for complexity and confusion. Hayden is presumably justly proud of his ability with words - the lyrics are printed in a nifty little exercise-book. The musical style is very much the lighter side of alt.country with the odd nod to classic folk balladeering and an occasional foray into grungy rock. This is all reigned-in enough to stop it being a stylistic mess. One of the best albums I have heard all year.
Track Listing:-
1
In Field & Town
2
More Than Alive
3
The Van Song
4
Worthy of Your Esteem
5
Damn This Feeling
6
Did I Wake Up Beside You?
7
Weight of the World
8
Where and When
9
Lonely Security Guard
10
The Hardest Part
11
Barely Friends
Label Links:-
http://www.affairsoftheheart.de/
Pennyblackmusic Regular Contributors
---