---
Last Shadow Puppets
-

Sheffield City Hall, Sheffield, 23/10/2008
published: 28 / 10 / 2008
---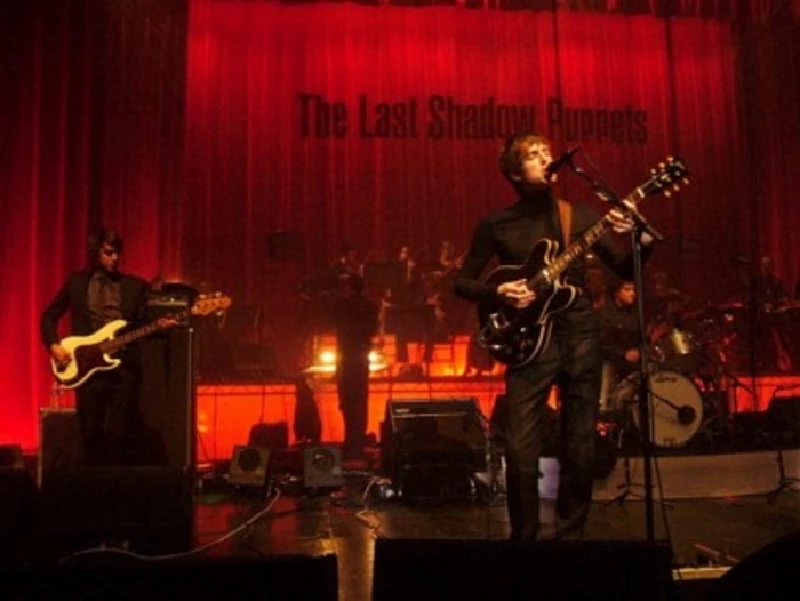 intro
At a homecoming show before they return to their day jobs in the Arctic Monkeys and the Rascals, Denzil Watson finds Alex Turner and Miles Kane's side project the Last Shadow Puppets' orchestral pop to be absolutely magical
Okay, here's a poser for you. Name a side project duo that has set the musical world alight ? Struggling? Me too. Add that to the fact that Rascals' front man Miles Kane and Arctic Monkeys' Alex Turner's alter ego, the Last Shadow Puppets, have only a debut album and a clutch of B-sides to draw from and one could be forgiven for being a tad sceptical about tonight's gig at the all-seated City Hall in Sheffield. But as the lights go down and Messrs Kane and Turner enter stage right in sharp fitting suits alongside their drummer, keyboardist and bass player to join the impressive backdrop of a sixteen-piece orchestra, any such doubts are swiftly despatched. Within the first few refrains of set opener 'Calm Like You', it quickly becomes clear we are in for something special tonight. Following closely on its heals, the cinematic cold war pop-pastiche of 'The Age of The Understatement' gallops along at a fair old pace and reverberates around the City Hall's grandiose surroundings. Something else that also becomes apparent is that this particular side project is very much a marriage of equals as those expecting Alex Turner to steal the show in his home town are proved very wrong. The scallywag charm of Kane instantly endears him to the sell-out crowd, so much so that one young blonde lady rushes up to the stage and steals a kiss from the Liverpool-born crooner. As usual, Turner chooses to take a slightly more laid back approach, only provoked into a "Shut the ---- up" by an inadvisable "play 'Fake Tales of San Francisco'" heckle in between songs. As the set unfolds, B-sides like 'Gas Dance' and 'Cyst' are transformed from hidden treasures into shimmering pop gems as they sparkle and fizz next to the likes of current single 'My Mistakes Were Made for You' and other better known tracks. They clock up an hour plus set with ease, helped by some carefully chosen covers that include an excellent take on the Beatles' 'I Want You' and Bowie's 'In the Heat of the Morning'. The combination of Miles Kane and guest singer Rosalie Cunningham's joint vocals on a cover of Nancy Sinatra's 'Paris Summer' are particularly compelling and one of the night's high points. Other highlights include Alex's music teacher dad joining them on the trumpet for 'The Meeting Place' and sticking around for the rest of the set and a sweeping and breezy set closer in the shape of 'Standing Next to Me'. The crowd, slightly more passive than perhaps our two stars are used to performing in front of, are persuaded to the feet as the set nears its end as they encore with a version of Leonard Cohen's 'Memories'. It's a fitting close to a fantastic night, especially given the fact that Kane and Turner have decided to stop living out their Scott Walker/Jacques Brel pop fantasies and return to their respective day jobs. The fact it may have been our last chance to catch a glimpse of the Last Shadow Puppets in full flight only adds to what turns out to be a truly memorable night.
Band Links:-
http://www.thelastshadowpuppets.com
https://www.facebook.com/thelastshadowpuppets
Picture Gallery:-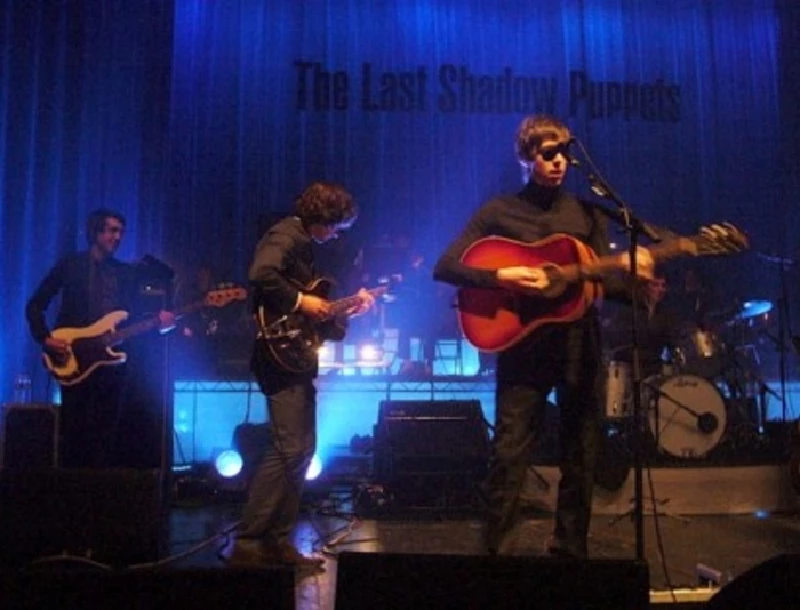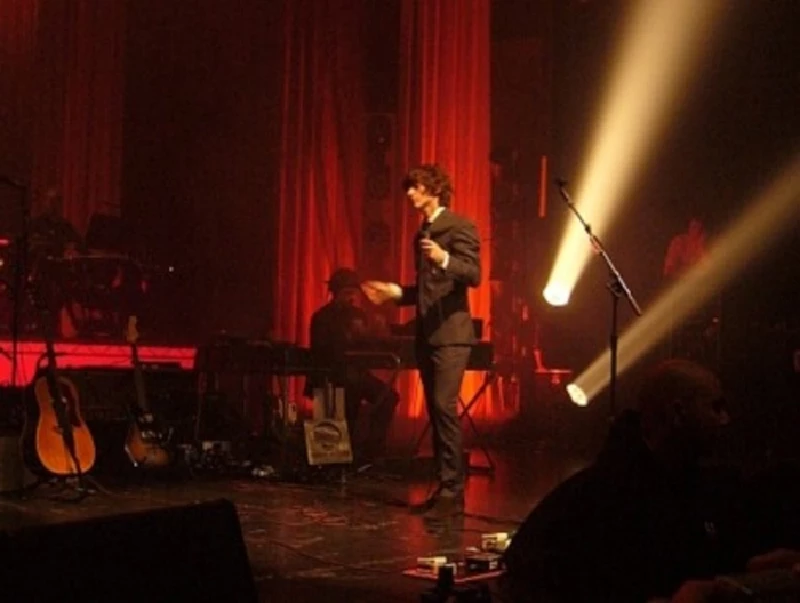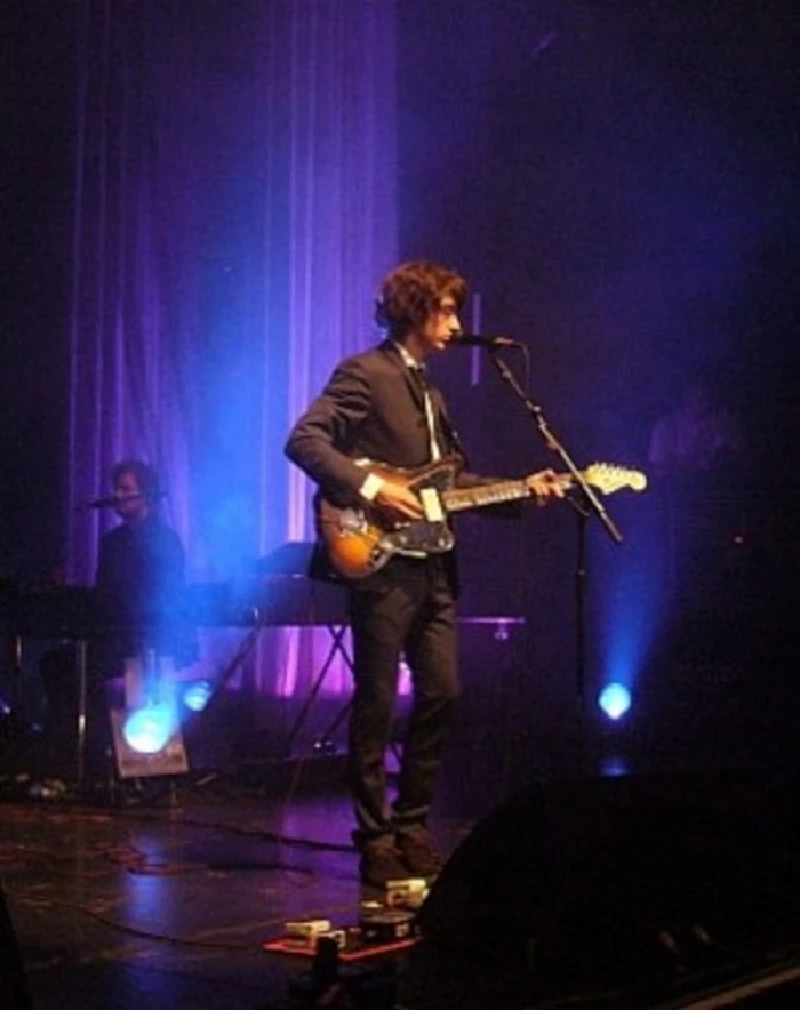 live reviews
---
Castlefield Bowl, Manchester, 10/7/2016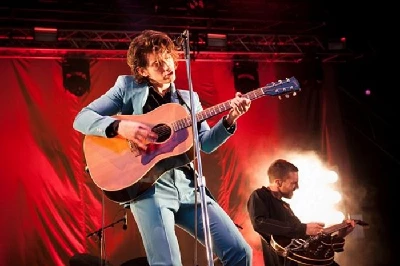 Harry Sherriff watches the Last Shadow Puppets, the side project of Miles Kane and the Arctic Monkeys' Alex Turner, play a n often surprising show at the Castlefield Bowl in Manchester to promote their just released second album, 'Everything You've Come to Expect'
related articles
---
Miles Kane: Live Review (2018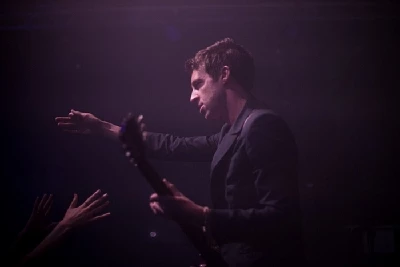 At a homecoming gig for Miles Kane at new Liverpool venue Hangar 34, Harry Sherriff finds that, despite being poorly marketed, tracks from his soon to-be-released third solo album 'Coup De Grace' look highly promising.
Pennyblackmusic Regular Contributors
---