---
published: 31 / 7 / 2008
---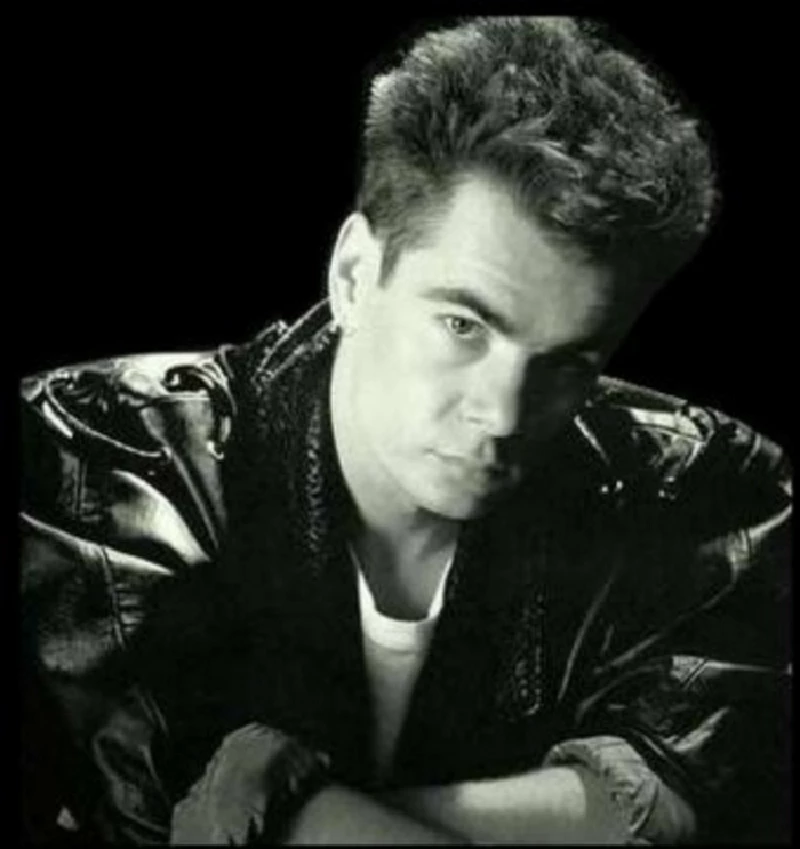 intro
Tommy Gunnarsson speaks to massive 80's star and Live Aid musician Nik Kershaw about his past, present and future and latest album, 'You've Got to Laugh@
24 years ago, Nik Kershaw released his first album, 'Human Racing', and scored two UK smash hits with the singles 'I Won't Let the Sun Go Down on Me' and "Wouldn't It Be Good', songs that can now be found on almost every 80's compilation available. That very same year, 1984, he released his second album, 'The Riddle', and scored some more hits, most notably the title track with it's weird video. After an appearance at the famous Live Aid concert in London in 1985, and two more albums, 'Radio Musicola' (1986) and 'The Works'(1989)that weren't as successful as the first two albums, Nik disappeared from the music scene, or so we thought. In 1990, he wrote the song 'The One and Only' for Chesney Hawkes, and proved that he had still got the knack for writing hit tunes. In 1999 he returned as a solo artist with the album '15 Minutes', and since then he has released two more albums, 'To Be Frank' (2001) and the latest one 'You've Got to Laugh'. Pennyblackmusic decided to ask Nik some questions about his past, present and future. PB : What were your initial influences when starting out as a musician, and how have they changed during the years? NK : The things I was listening to at the time were Bowie -'Ziggy Stardust' and 'Aladdin Sane'in particular-, T Rex, Deep Purple, Genesis with Peter Gabriel to name a few. When I was in a pro band in the late 70's and early 80's I got exposed to the likes of Stevie Wonder, Weather Report, Steely Dan and Gentle Giant. Add Cole Porter and Irving Berlin in to the equation (I was in a functions band for a while) and you'll understand why I'm confused. PB : How do you write your songs, music first or lyrics first? NK : With the best songs, the melody and the bulk of the lyric turn up together. That doesn't, however, happen too often. It's usually the melody but I rarely proceed with a song unless I have some kind of lyrical hook to hang things on. The tunes come a lot easier than the words. PB : What song of yours are you most proud of ? NK : There's a song on the album, '15 Minutes', called 'Billy'. That would be my finest lyric. Lyrics usually take me days or even weeks but this was one of those rare occasions when they just poured out and everything fell into place. It has a complex rhyming scheme but still manages to make a point with humour. There's another song on the same album called 'Have a Nice Life" which is very simple and heartfelt. Again, that was quick and easy to write. The best ones always are and you spend most of your creative life trying to find them. The trouble is they find you and not the other way around. PB : When listening to the albums 'Human Racing' and 'The Riddle', I am always impressed by the complicated song structures and chord changes. Was this something you worked a lot with, or did it just come naturally? NK : With those first two albums, it was very natural. That's how the songs appeared in my head. Then musicians began to comment on it and I started to consider it a bit of a trade mark. As soon as you're aware of what other people think, you start engineering the songs to please or impress them. I started introducing chord changes and modulations just to be a smartass. This, of course, was to the detriment of the music. My songs today are probably a lot simpler. PB : Looking back on your career, do you have a certain moment that was the greatest of all ? NK : I can't think of one single moment. People obviously think of Live Aid when they ask this question but, apart from being a great day out, it wasn't exactly my finest hour performance wise. There have been some sublime moments on stage over the years. Moments when you're totally comfortable and in control and at one with the audience. PB : What are the biggest differences between the music scene today and when you released your first albums ? NK : The internet has changed everything. It's changed how music is made, marketed and listened to. I think music is more disposable nowadays and most people aren't as passionate about it as they used to be. Technological advances have almost made most recording studios redundant and, because of this, making an album isn't such an event. Rather than book a certain amount of weeks in a studio, you can dip in and out of it on your laptop. I'm not saying this is a good or a bad thing, just different. That's all. PB : What's it like to be Nik Kershaw in today's music scene ? Do you get a lot of bookings for "nostalgia-shows", or do you reject them ? NK : I do get asked to do these. Some I agree to, some I do not. It's all to do with dignity. I'm happy to share the old songs with people as long as the environment is right. You have to be careful not to become a museum piece. PB : Tell me about your latest album ! Did you release it yourself? NK : Yes, it was released on my own label ShortHouse records. There came a point when even approaching one of the major labels was pointless. Signing with a major is a huge commitment; you're basically giving them control of your life. Even if I had the choice, I would never sign with a major. I'm not prepared to pay the price anymore. Doing it yourself means total control. You can do as much marketing and promotion as you're comfortable with and the record can be anything you want it to be. Market forces don't play any part unless you want them to. PB : What influenced you when writing songs for 'You've Got to Laugh'? NK : 'You've Got to Laugh' took about five years to get together. That wasn't intense recording, obviously. I just waited until I'd got enough tracks and that was the time to release it. Had it not been for my girlfriend, it probably wouldn't have been released at all. The songs are all about my own experiences or those of people around me; they're about friends and foes; they're about real life, which means there's nothing too glamorous going on. PB : Do you prefer to record in the studio or to play live ? And writing for others or writing for yourself ? NK : They're both totally different. I'm more comfortable in the studio. That's where I feel at home. I've only just started gigging again after a break of six years. I still find it scary but, when you get it right, there's nothing like that buzz. I prefer writing for myself. You're not trying and usually failing to please someone else all the time. PB : What does the future look like ? Are you working on a new album ? NK : I'm always making another album. I keep little ideas stashed away and record them when I get around to it. That's why it takes a long time. The older and more experienced you get, the more difficult it is not to repeat yourself so you get more choosy. I have no idea when it will be finished. It could be this year, the next or the year after that. I will also be working on some music for television and film. This is a new challenge for me and I'm looking forward to it. PB : Thank you.
Picture Gallery:-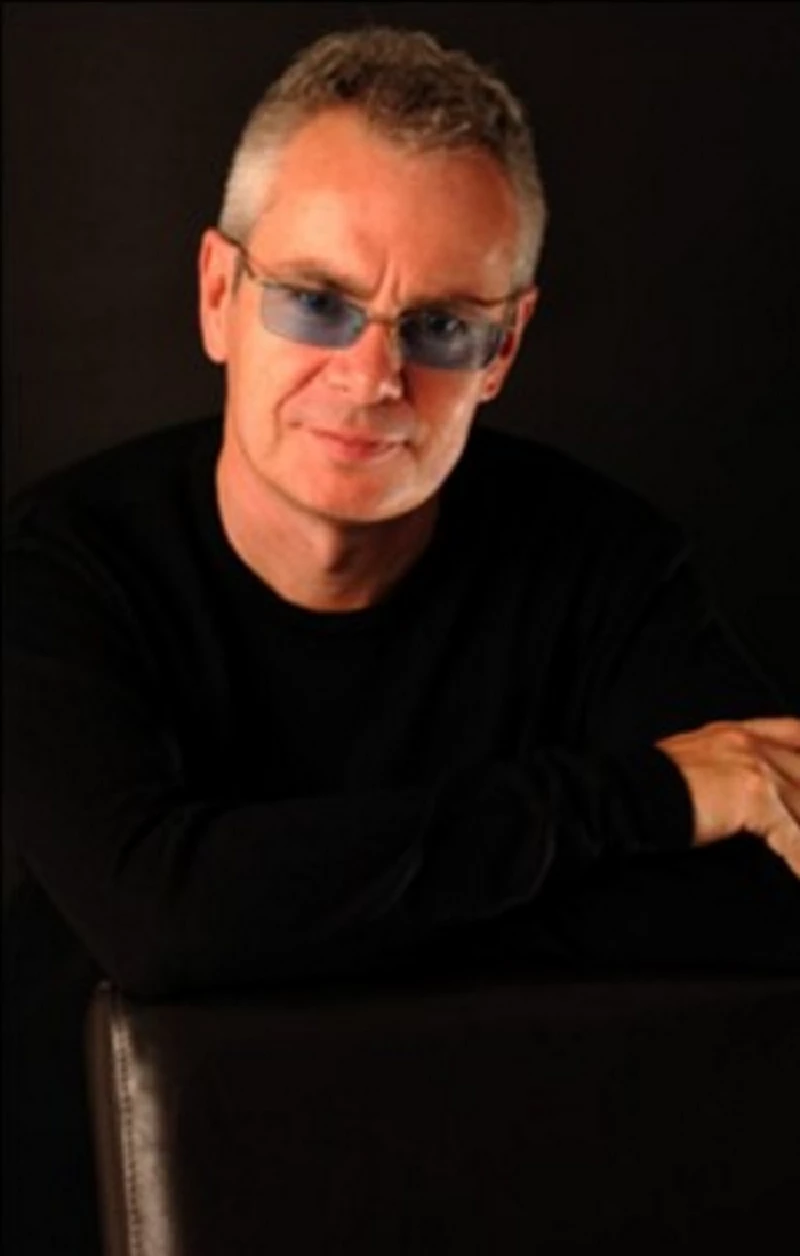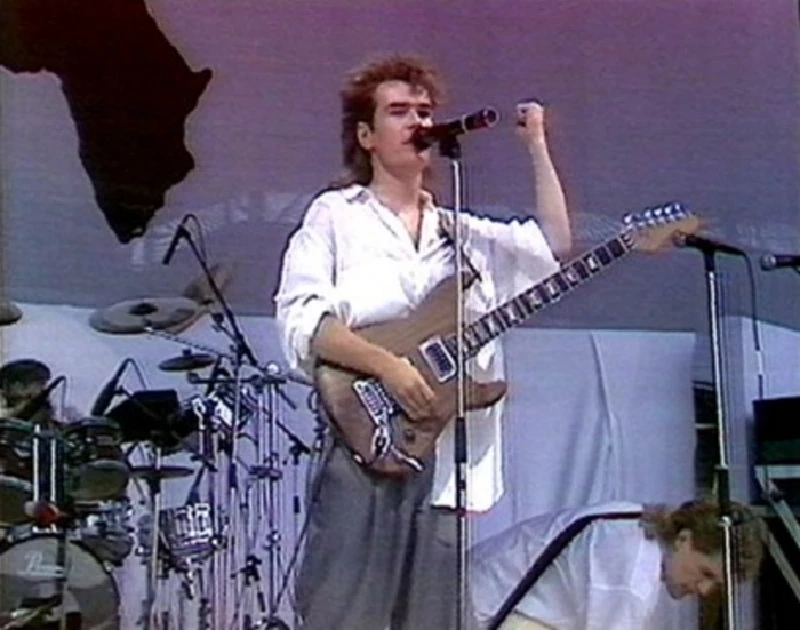 Visitor Comments:-
458

Posted By: Michelle Sharpe, Sydney Nova Scotia Canada on 02 Aug 2011
Hey Nik I was around during the 80`s and I just loved the Riddle and Dancing Girls and Don Quixote. They were awesome. I`ve loved you since I was 12 yrs old.
---
280

Posted By: kevin walker , edinburgh on 03 May 2010
hey nik wish i was born in 1984 u r 1 of my fav singers the riddle and wouldn't it be good were the best
---
279

Posted By: kevin, edinburgh on 03 May 2010
werre was the riddle musci video done about ?
---
137

Posted By: Gareth, Southend, Essex on 09 Sep 2008
great news that Nik is going to be working on some tv and movie music, not that that's new to him. having been a fan from day one his musoc has evolved and recent albums have been gems, though '15 minutes' is now my all time favorite. i recently attended a live, intimate solo acoustic gig Nik did in Southsea - a nighht to remember. his wbsite http://www.nikkershaw.net/ and associated web forum are agreat source of info and a real godesen for fans and admirers of his music and musicianship. thanks for the interview. Gareth
---
profiles
---
Live in Germany 1984 (2011)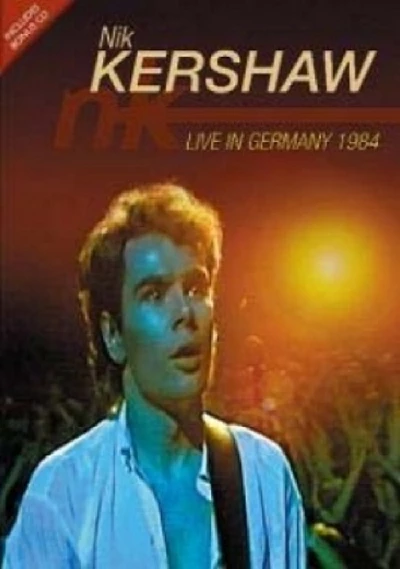 Tommy Gunnarsson looks at a new concert film from Nik Kershaw, filmed at a gig in Germany in 1984 to promote his 'Human Racing' debut album.
reviews
---
You've Got to Laugh (2008)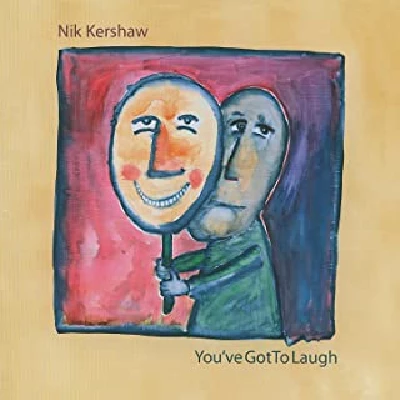 Latest comeback album from 80's star, Nik Kershaw, who still shows the knack for writing unpredictable chord changes and the occasional great tune
Pennyblackmusic Regular Contributors
---