---
REM
-

Accelerate
published: 5 / 4 / 2008
---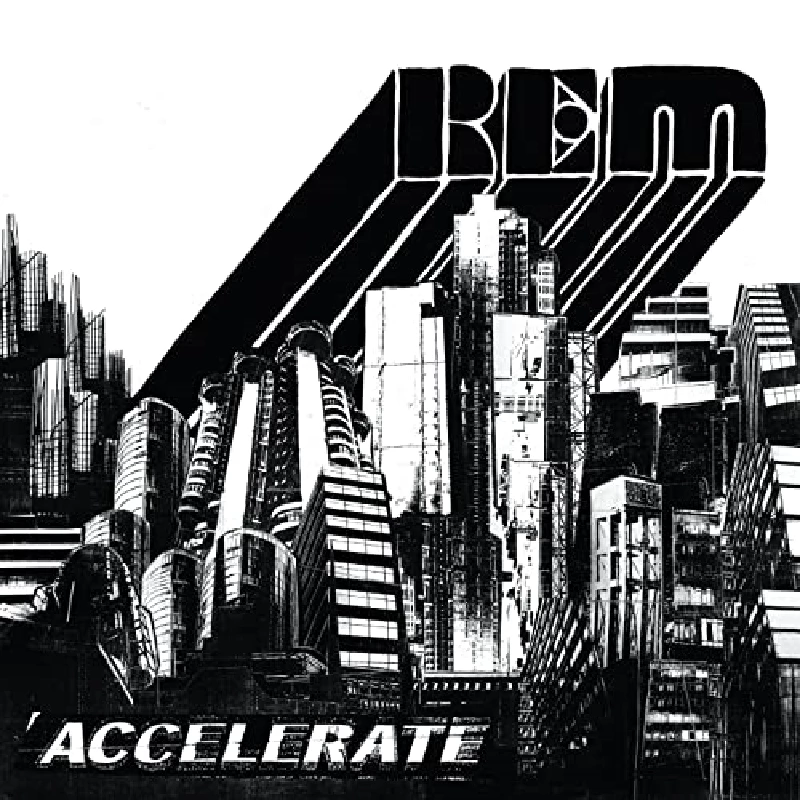 Label: Wea
Format: CD
intro
Fantastic latest album from REM,which finds them returning to their 80's and classic Rickenbackers-influenced sound
If you have been asleep over the last few weeks, you may not know that the mighty REM have a new CD out and it's called 'Accelerate'. It's out in four formats other than download- CD, CD with gatefold sleeve, CD/DVD, and vinyl. 'Accelerate' was recorded in Dublin and road tested there last July, at what the band dubbed 'The Dublin Rehearsals' which is something the band have never done before. It is their fourth studio album post Bill Berry and probably their best post Bill Berry album, although I still have a soft spot for 'Around the Sun', their last studio album, from 2004. It has had mixed reviews, mostly good and some in between. And unlike past albums, they played it live almost, although completely in its entirety a week before the album was released at the Royal Albert Hall in London. This gig was even broadcast, although, needless to say, without its encore, on live radio. I was there as I was two nights later at their iTunes gig, which was shorter and much more intimate show in Regent Street. It was probably the smallest gig I have ever seen them do, and also one of their very best. They opened up with 'Bad Day' and the set also included 'Fall On Me' and 'West of the Field'. 'Accelerate' has been quoted elsewhere as a return to form, but to my ears they have never lost form at any stage of their now 28 year career. For a good percent of this album, REM return to the earlier Rickenbacker jangle of their IRS years which has put a big smile on a lot of faces, including my own. It opens with 'Living Well is the Best Revenge', the same track that the band opened their Royal Albert Hall gig with. It is very loud and perfect 1980's Rickenbacker-flavoured REM. Stipe is on fine form here as are all present, and, whereas before he mumbled, he is now loud and clear. It is a fine opener. 'Man Sized Wreath' is more jagged, with big hooks and dub-style bass from Mike Mills. 'Supernatural Superserious' was the first single and was named by Stipe's friend, Chris Martin of Coldplay. This is a catchy, perfect sampler for the album and comes from the heart and gut. 'Hollow Man' is more moody and reflective, recalling 'Automatic for the People, but as it moves on it gets faster and in its jangle reminds me of '7 Chinese Brothers' from their 'Reckless' album. 'Houston' is rougher sounding, sounding almost as if it was a demo, and is the album's weakest track here. The title track is jangly and fast, classic REM. 'Until the Day is Done' is acoustic and thoughtful, and somewhat reminiscent of Bob Dylan, again recalls 'Automatic for the People'. 'Mr Richards' is loud, and, reflective in its storytelling, is political in tone as REM can sometimes be. 'Sing for the Submarine', the only track not to be played live and requested at the gigs, is reflective with shades of different periods of the band, all in one song. 'Horse to Water' is rocky, fast and urgent .It ends after a mere but perfect 34 minutes with their last tour closer, 'I'm Gonna DJ', which is a rocker and tells of a guy, Stipe perhaps collecting vinyl which he is going to play at the end of the world. A perfect record, one that I have played all the time, since its release, and I can't say that I do that too much these days as I used to in the old days of the 80's. My only regret is REM's forthcoming dates are all at stadiums which is a big bummer, but still they remain in my favourite bands of all time for a really good reason.
Track Listing:-
1
Living Well Is The Best Revenge
2
Man-Sized Wreath
3
Supernatural Superserious
4
Hollow Man
5
Houston
6
Accelerate
7
Until The Day Is Done
8
Mr. Richards
9
Sing For The Submarine
10
Horse To Water
11
I'm Gonna DJ
live reviews
---
Royal Albert Hall and iTUnes, London, 24/3/2008 and 26/3/2008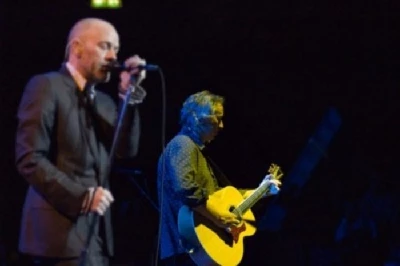 At two showcase gigs to promote their new album 'Accelerate', one at the Royal Albert Hall, the other a tiny show at the iTunes Store, Anthony Strutt watches two very different, but almost equally powerful performances
Hammersmith Odeon, London, 19/2/2005
Make Trade Fair Oxfam, Hammersmith Apollo, 20/9/20
Carling Academy, London, 24/6/2003 (1st Night)
Carling Academy, London, 25/6/2003 (2nd Night)
related articles
---
Alex Rex: Live Review (2019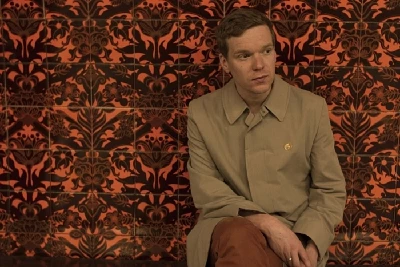 At an intimate and ancient venue in Sheffield Nicky Crewe watches Alex Neilson as he 'ditches bitterness to take us straight to regret' with his dark and powerful music. He also gives us the magic formula for the cure for depression, raising spirits in more ways than one.
Pennyblackmusic Regular Contributors
---