---
published: 22 / 3 / 2008
---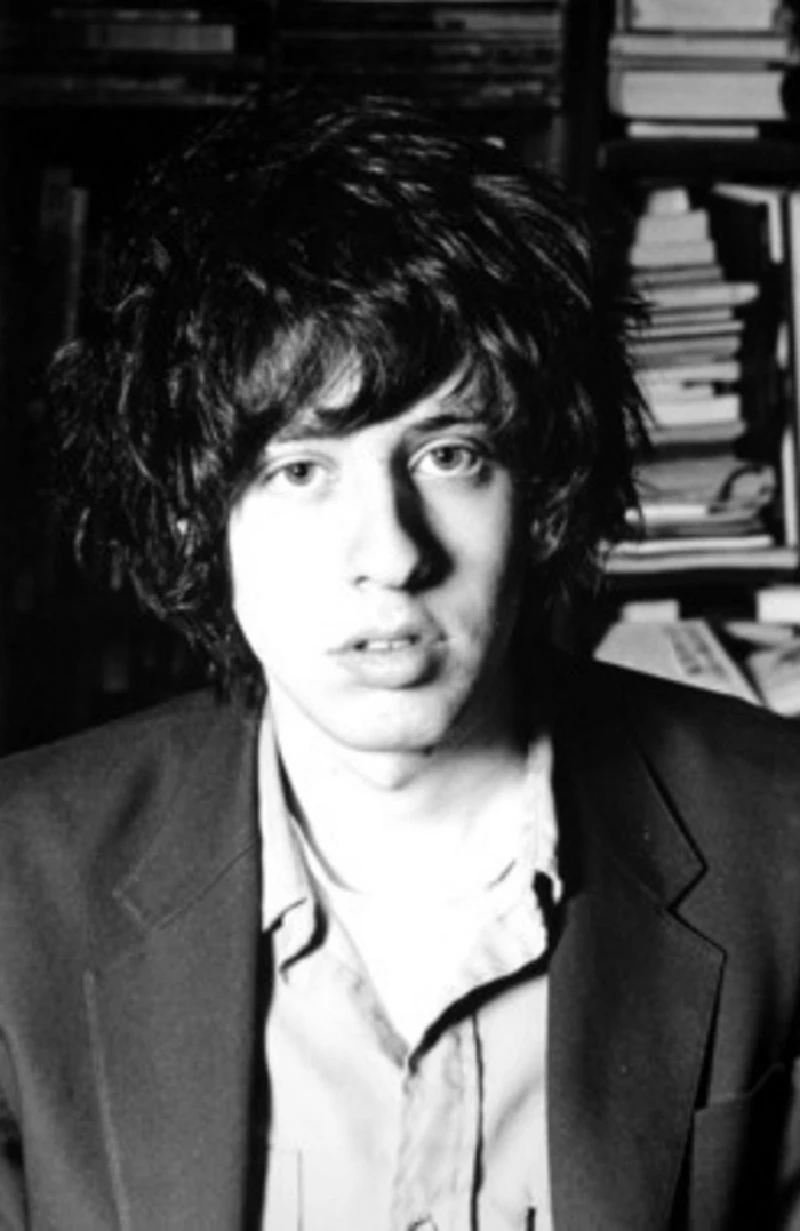 intro
Adam Green speaks to Mark Rowland about his fifth solo album and the sudden, late interest in is former band the Moldy Peaches after they featured heavily on the 'Juno' soundtrack
A few years back, I picked up a promotional sampler of Adam Green's 'Gemstones' for the bargain price of £1.99 (I was very poor at the time). I was a big fan of the Moldy Peaches and couldn't wait to hear what the music of a solo Peach sounded like. I took it home and put it on, expecting hissy lo-fi tunes a la Peaches. It wasn't that. It was much more polished, plus Green was singing in a sort of deep, croon-y voice. Perhaps it was the fact that I wasn't expecting this, but my initial reaction was to turn it off, disappointed. I was a poor, young fool. Since then I have learnt the error of my ways. Adam Green has matured considerably since his first, self-titled solo album, from basic recordings to string-laden epics. His just released fifth album, 'Sixes and Sevens' sees him moving into southern soul and country territory, after a spell staying in Nashville. The result is a warm and diverse record that references a vast spectrum of US southern music without diluting Green's trademark ironic indie pop. Now 26, Green has been making music since he was 13 years old, when he formed the Moldy Peaches with Kimya Dawson. In 2002, he released his first, self-titled solo album (also known as Garfield), which continued in the same vein as the Moldy Peaches' four-track indie sound, but hinted at his developing talents as a distinctive songwriter. His next album, 'Friends of Mine', was a removal from his Peaches work, featuring prominent string work and a style that took an influence from more traditional sounds such as folk, rock 'n' roll and big bands. One of the album's singles, 'Jessica', brought Green some notoriety over its subject matter, a fairly barbed dig at pop singer Jessica Simpson. Third album 'Gemstones' saw Green further develop the crooning style of singing that had first appeared on 'Friends of Mine', with a more stripped down sound featuring a lot of acoustic guitar and organ work. His fourth, 'Jacket Full of Danger', built on the crooning element of his sound with its denser orchestration. Over the course of his career, Green has built up quite a following across Europe, particularly in France, Germany and Spain. In the UK, he carries some considerable indie cred and his association with Carl Barat and Pete Doherty has cemented his reputation and he in fact appeared live with the Libertines. Barat and Doherty have both covered Green's songs and his cover of the Libertines single 'What a Waster', also got some attention in the UK. Now, in a recent and surprising turn of events, the Moldy Peaches are receiving a lot of press four years after they went into hiatus, thanks to the much hyped film 'Juno', the soundtrack of which features their song 'Anyone Else but You' as well as several songs by Kimya Dawson (the film's star Ellen Page is apparently a very big fan of the Peaches). The song plays a fairly large role in the plot (Page and co-star Michael Cera perform it at one point) and as a result, the Peaches have played their first shows in years, at both the 'Juno' film premier and at the 'Smell' club in Los Angeles. The Juno soundtrack has proved to be very popular, reaching number one in the US Billboard charts on the third week of its release. Green is currently concentrating on his solo work, however, with an imminent tour of the UK and Europe. PB : You went to Nashville before you recorded 'Sixes and Sevens'. How did that experience influence your record ? AG : I went to help on another record, but while I was there I had a chance to play with old Nashville session guys that had played with Elvis, Bob Dylan, Leonard Cohen, Willie Nelson, guys like that. As well as just listening to their stories and adjusting to their characters, I got to see how they approached the recording process. I was inspired by it for sure. They write this sort of shorthand version of what the chords are. It's called like a Nashville…um….something. Like the way they chart out the chords. A numerical system, I don't understand it myself. After they have that system written down - I should point out that one of the guys, the piano player, he's blind and works all his parts out in his head - they just play the stuff through. It's very loose; there wasn't a lot of direction. Mainly they just play on the chords, improvise and sometimes just overdub it and play again. To see that was impressive. When I got home to record this record with my band I took something from that. I guess I feel like being less of a fascist dictator in the recording studio. In the past I've been very particular, but in this case it made me appreciate what they could do a bit more. People just sort of played on this record. PB : Do you have an idea of the style of a song when you go to record it or is that usually decided upon when you have the band around you ? AG : I definitely have a sort of a style. There's a rhythmic process to my writing and I can actually hear a bit of what every instrument is doing when I'm writing a song. Ultimately my goal is just to be writing a song. That's why I do it. My goal is to be singing, making up words, but inevitably it ends up coming into some sort of style, but I'd prefer not to think about that sort of stuff until the end of the process, because I'd rather let the style be a reflection of the substance of the song, rather than the other way round, to work purely stylistically to get to a conclusion. I think it all has to do with combining contrasting styles, to have some sort of conflict going on in the song to make it interesting. I think it's important that even though the songs that I write sound sort of traditional, when people hear them, they know that it's a modern song. It's not an old song. I think that's been a misconception of my work, actually; when my songs come on, I don't think that people think that they're old. I think that people find them strangely traditional, but not that it exists in the past, which I guess is my intention. PB : That's surprising, considering that each of your albums have a sound to them. For example your first album sounds quite Moldy Peaches…. AG : The first album was recorded alongside of the Moldy Peaches record, which is why it has the same sort of sound. PB : Each has a well-rounded sound. How do you ensure that your songs work together as an album and not just as a collection of songs ? AG : I wish I could say that there was more planning. There isn't. I think that the songs are always related to each other by the timeframe that they're written in. I generally record songs not that long after I write them, so all of the songs on each album have the unity of being recorded in that period of time. It is true that I do make certain sweeping decisions about the instrumentation. For example when making 'Gemstones' I decided to have just a completely minimal, sort of skeletal album where it's just the bass, drums, keyboards, guitar and vocals on every song, whereas on 'Friends of Mine' the strings pretty much dominated the record and it's the same with 'Jacket Full of Danger'. On this album, I think the gospel singers came in and I think they are the most distinctive part of the production. It's great to find something that can unify the songs and gospel singers occurred to me pretty naturally. I was hearing gospel part in my head for a lot of the songs, but because I didn't know any gospel singers I wasn't sure if it would work or if we'd be able to get some gospel singers together to do it. Apparently though it's easy to find gospel singers. A lot of them are practicing in New York. The girls who sang on my record sang at a church in Brooklyn. PB : I heard that the pop band Hanson appear on your record. How did they get involved ? AG : I've been hanging out with them and when they were in New York they gave me a call. I was in the middle of recording so I asked them to come down to the studio. They sang on some songs. They actually did a really cool thing on 'Tropical Island' that maybe someday I'd like to put out, but it's a little too Kingston Trio. It's way too Mighty Wind. They do this ridiculous furious mass choir harmony chorus on the song, it's truly faithful to that sound, but it took away something from the song, but I would like to one day hear Hanson sing 'Tropical Island' because it is a thing of beauty. It sounds like that song about lions in the jungle, or something PB : 'The Lion Sleeps' tonight? AG : Yeah, that one. PB : That was a hit. Perhaps if you put the Hanson version of 'Tropical Island' out that would be a hit too. AG : (sarcastically) Yeah, likely. I think I might put it out as a B-side or something like that. PB : You could try to get them to do it live. AG : Exactly, they all live in Oklahoma, though. They all have kids as well. PB : Really ? It's hard to see them as anything but teenagers. AG : Yeah, they're still like that. They just all have kids now. PB : There's been a lot of press about the Moldy Peaches recently. How do you feel about that ? AG : It only happened like a few weeks ago. Before that, no-one had talked to me about the Moldy Peaches for a while. It's a little displeasing but I always welcome people to listen to any music that I've recorded. I don't need to make an exception when it comes to the 'Juno'. PB : Do you think it will bring more people to your solo career ? AG : Yeah possibly. There are probably hundreds of thousands of people who haven't heard the Moldy Peaches prior to the 'Juno' soundtrack, but maybe even millions of people that have heard of us since. I'm sure some of those people will buy the 'Sixes and Sevens' album. PB : If, hypothetically, 'Anyone Else But You' sells really well, how would you react to it ? Would you do anything with the Peaches again or would you stick with your solo stuff ? AG : There's no chance that Moldy Peaches will ever get back together It's so far away from what I'm doing right now. Maybe we'd play a show for like 2 million dollars. Minimum. If there are any promoters reading this, they could probably get the Moldy Peaches to play for $2 million. I can't really speak for Kimya, just for myself, but this is my fifth solo album with Rough Trade and I'm gonna continue doing this regardless of anything else, I don't really want to go back to stuff I was doing then. PB : Your voice has changed a lot since then. AG : I can't even really make the sound I made on the Moldy Peaches record, I was like 17, 18 then. My voice has changed a lot since then through years of hard living. PB : So the crooning style was more biological than anything ? AG : I certainly got more inclined to croon on my records, but I think it was mainly hormonal. I finally got hair on my chest. That's true. I did start getting hair on my chest. PB : How did you feel about that? AG : It suits me fine, I was never really scared of that side of being older. As long as cancer and death don't follow, I'm okay with it. PB : You're play the UK soon. When are you heading to the rest of Europe ? AG : It'll follow directly from the UK tour. I think it ends in Spain. Then I think I'm going to focus on doing some American shows, which I haven't done in a while. I've really neglected the country that I live in apart from playing occasionally in my home city of New York and in Los Angeles. I've played some shows in Chicago but I've really neglected the rest of the country. PB : Do you think you have a bigger following in Europe because you've played there more, or do you play there because you have a bigger following? AG - I can't tell if it is chicken or the egg, because in one sense I started playing in Europe more because there was a certain demand for me to play there. I think that in turn made me more popular there. If I had the same interest to come to Detroit, Michigan, I probably would've gone there and done the same thing. But when I came for the first time to France and Germany and to Spain and even to some extent in England, I was welcomed with open arms, which kept me coming back, whereas when I've toured across middle America, it's been really difficult to finance it, to play the way I like to with my band. I can't afford to play to 80 people in Florida. I would actually really like to though if I could get the chance and what's funny is that I'm going to play a concert in New York that's like the biggest concert I've ever played in a few months. I'm playing the Town Hall, which is like a really nice theatre and in Los Angeles I'll be playing something similar, but there's something about the way that America's set out geographically that means that as I get further into the middle there's less and less people. By the coast it's good. I'd like to tour in Australia on this tour, because I never get to Australia and I've never been before. Some kids sent a petition to my manager, like 300 kids had signed to try to get me to come to Australia. PB : That's a decent gig as long as they all live in the same part of the country. AG : Yeah that's true. It is a big country. PB : You are particularly big in Germany aren't you? AG : Yeah. PB : How does it feel to be in the sam league as David Hasselhoff? AG : (laughs) I don't think I ever got there. I think there's a misconception about the way people perceive me in Germany, it's really far from that. A lot of people buy my records, but it's like completely different. They really respect my music there, it's not like N*Sync or something. It's really great. PB : Thank you.
Picture Gallery:-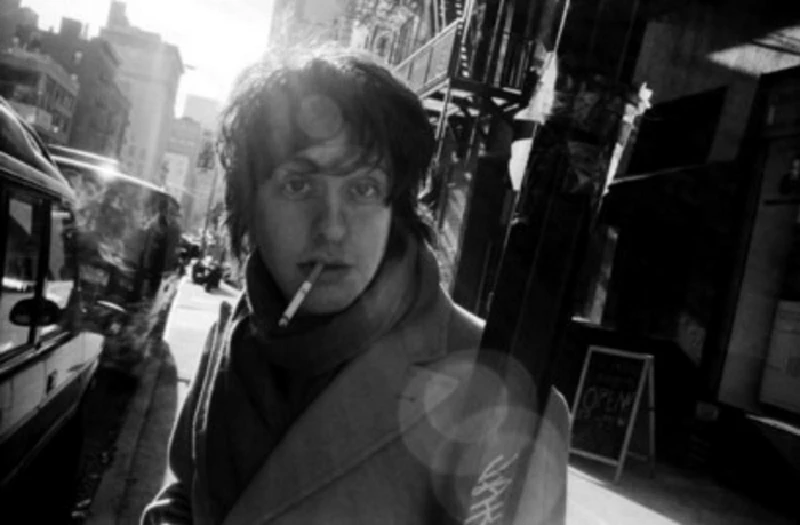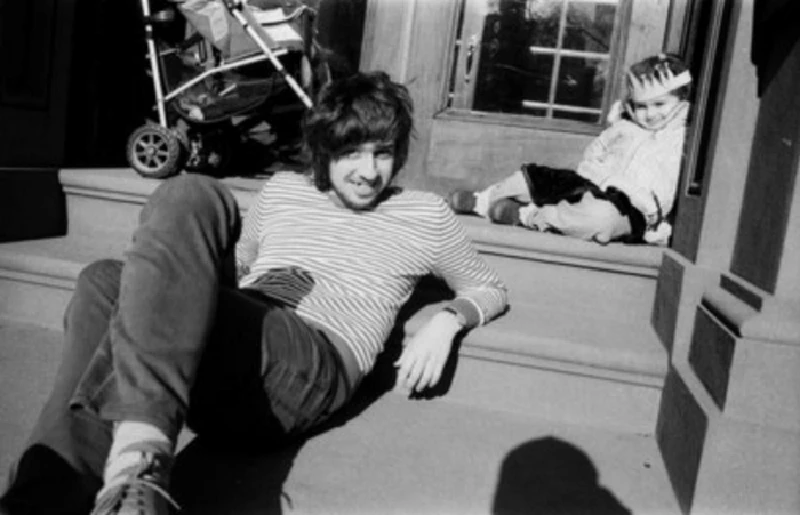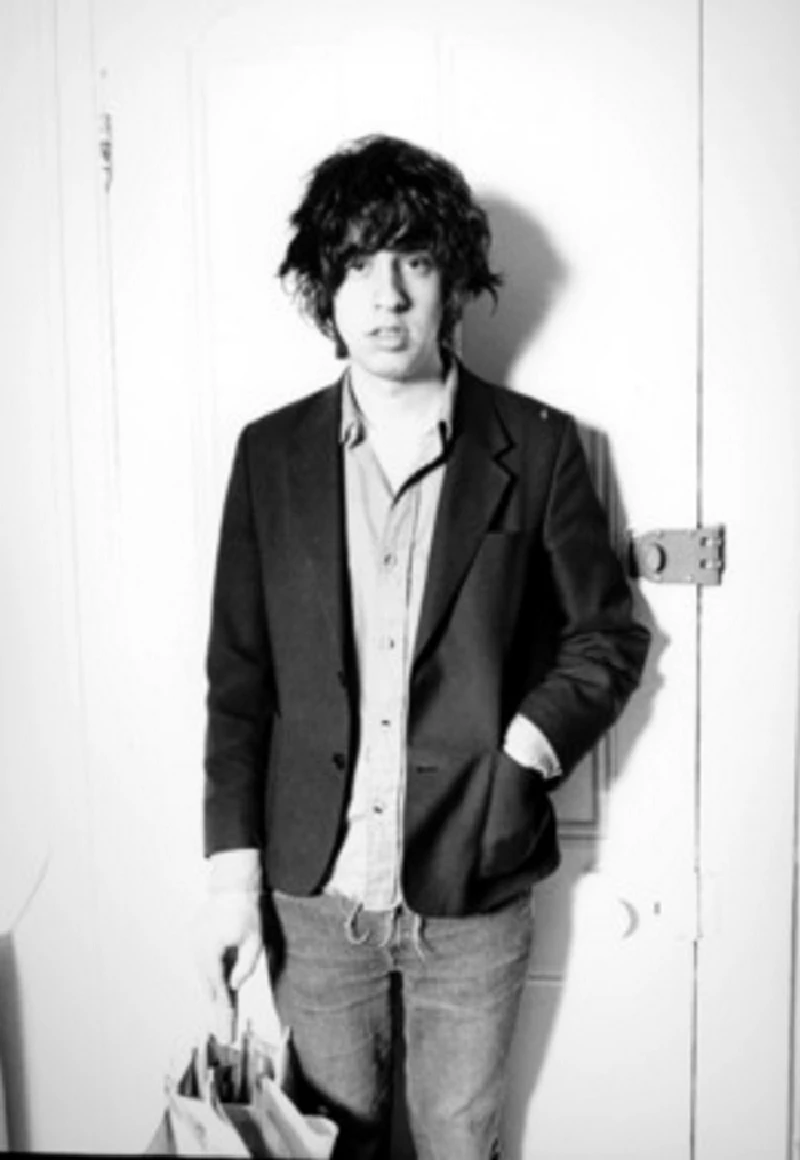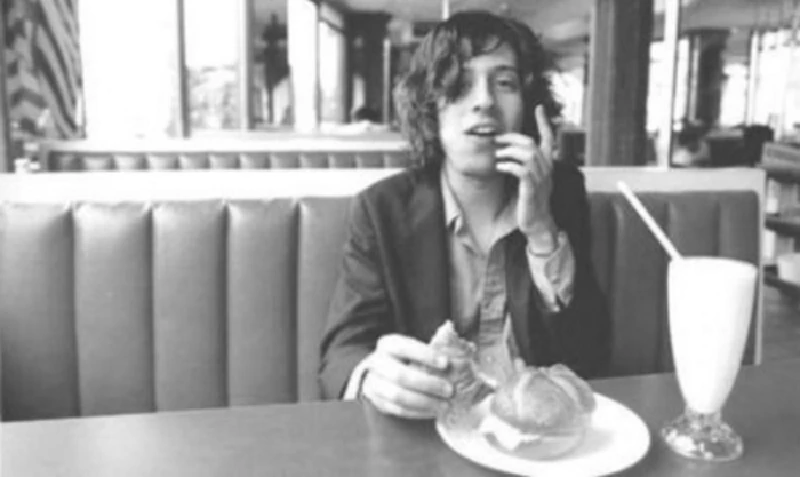 Visitor Comments:-
194

Posted By: Eric Paneto, Los Angeles, California, USA on 25 Jun 2009
This was fun to read, though I would have liked to hear questions about the material for his songs.
---
Pennyblackmusic Regular Contributors
---