---
Sexton Ming
-

Punks are Sad, Hippies are Cool
published: 8 / 12 / 2007
---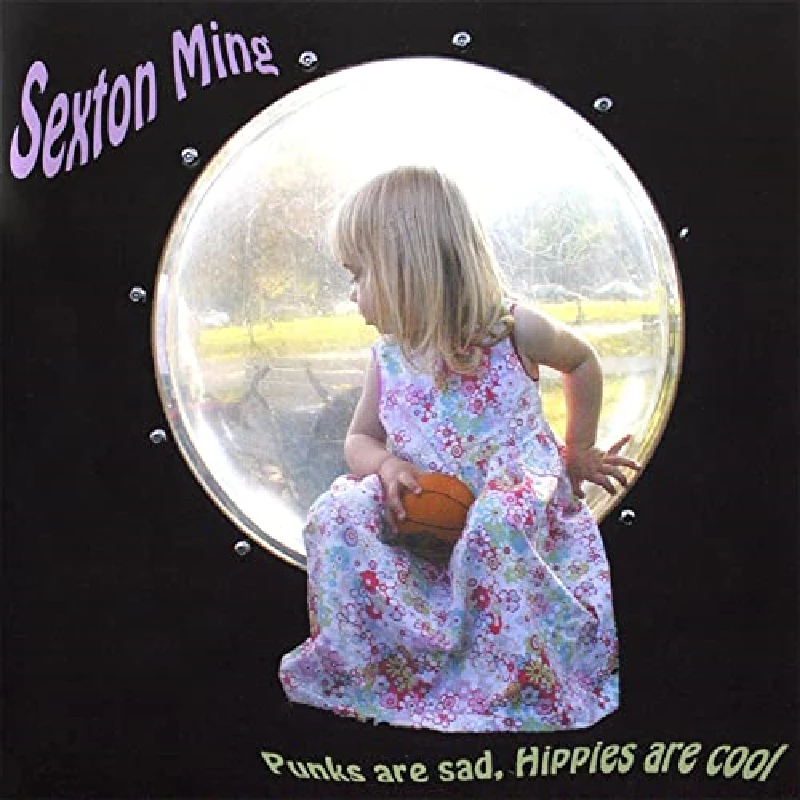 intro
Madcap new album from Medway punk poet and long term Billy Childish collaborator, Sexton Ming
It's poetry, Jim - but not as you know it. Over the top of a simple busker-style blues chord sequence, a raspy male voice is describing the calamitous events that will occur when the beef and dairy herds of the world rise up in revolution and turn on their human masters. Welcome to the world of Sexton Ming. Sexton who? Sexton Ming, long-time collaborator with Billy Childish, and a founder member of the Medway Poets. The Medway ...? OK, some history, then. The Medway Poets were a punk-influenced performance poetry collective, formed in Kent in 1979. Punk poetry sought to do to written verse what punk music had done to rock and roll – to cast it down from its throne of technicality and bloated seriousness; to steal it back from the hands of the elite; to democratise it, to make it accessible (and creatable) by all. The aesthetics tended to differ somewhat. While punk music was often brash and confrontational, punk poetry tended to articulate protest in less aggressive terms, or take a more madcap and weird approach to the use of words and entertainment. So, back to Mr. Ming and his revolting cows. Hopefully I've made it clear that 'poetry' in this instance means nothing like the verse of Byron and Shelley. Sexton Ming's approach is very different, using simple musical pastiche as a background. Think "Captain Beefheart meets Half Man Half Biscuit", and you're in the right neck of the woods. Deliberately underskilled guitar and drumming underpin the ramblings of Ming, as he sings of his devotion to his daughter, of missing pork products, of old dogs breaking paving slabs with their genitalia ... and (of course) the cows, which seem to be a recurring theme. All this is delivered in a gruff pseudo-bluesman voice ... if said bluesman had spent a decade drinking Special Brew in the Guildhall square, and had a tendency of standing around near the crisp racks in the local newsagents and talking to the celebrity magazines when no one is watching. It's very very odd. Wilfully so – there's some sort of commentary going on here, but it's more than a mite Dadaist, and I imagine that only Ming knows for sure what he's going on about. I also imagine that not a lot of people are really going to get this album – established fans of the style and other connoisseurs of the surreal will find some entertainment here, but it's totally swimming against the tide of what most people think of as music and/or poetry. But good on Sexton Ming for doing so ... and you know what? I'll bet your kids would love it.
Track Listing:-
1
She's A Big Girl Now
2
Game
3
Taken Bacon
4
The Art Of Defeating Logic
5
Has Elvis Been Turned Into A Clown Figure?
6
British Skill Is On The Hill
7
Lucy Is The Goose
8
Tired Old Dog
9
Robert Hall's Football
10
The Cows Are Strong
11
Diesel Of The Gods
12
Stoned Up Woman
13
The World Is Brown (Like Your Shit)
Pennyblackmusic Regular Contributors
---