---
Guns And Roses
-

W. Axl Rose : The Unauthorised Biography
published: 23 / 7 / 2007
---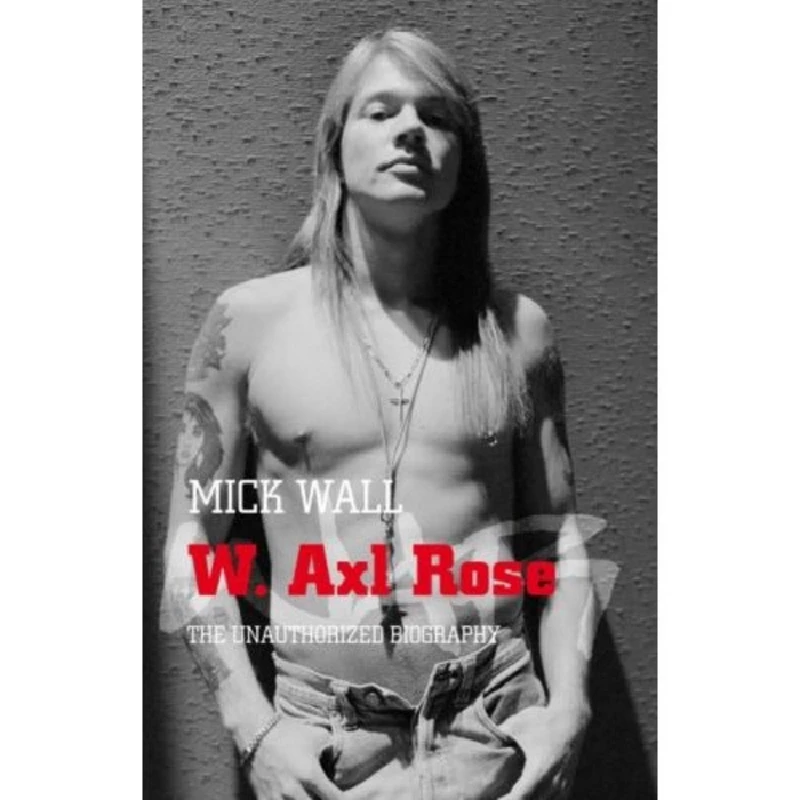 intro
Aaron Brown enjoys Mick Wall's meticulously researched new book on Guns 'n' Roses' Axl Rose, but finds him only scratching the surface of the controversial rocker's enigmatic personality
Trying to pin down Axl Rose in any shape or form is quite impossible, and Mick Wall's 'W. Axl Rose' only scratches the surface of the enigma that Rose is. Meticulously researched, Wall has charted Rose's rise from his humble beginnings as Indiana native and juvenile delinquent William Bailey to one of the world's most controversial figures in music. From interviews with former friends, band mates and music industry insiders, Wall has managed to paint a picture of a very troubled man. Rose himself blames his erratic behaviour on his childhood which was anything but perfect. Rose's discovery through regressive therapy that he was abused by his estranged father is harrowingly portrayed. One thing that is clear in the book is that Wall feels some sympathy for Rose, and in each circumstance , whether it being him arrested for assault or spousal abuse, tries to balance out the ill feeling many people have towards him. The book drifts helplessly in places off the subject of Rose to the band that made him, and seems be more akin to Wall's warts and all other biography, 'Guns N' Roses: The Most Dangerous in the World'. To be fair this cannot be helped as really, you cannot have Axl Rose without mentioning Slash, Duff, Izzy etc. Wall charts the band's story from early beginnings as a garage band to stadium filling rock behemoths. The GN'R story is told through various bands charting the eventual breakdown and demise of one the world's greatest groups. Wall himself, the subject of Rose's music press tirade 'Get In the Ring', in which he lambasted the rock press for "printing lies and starting controversy", makes no bones about the fact he knows Axl will never have him round for tea. What is apparent, in the later chapters, it the joke that the current revolving line up of Guns N'Roses is. Three important questions remain in the world. Will there ever be a cure for cancer? When will Liverpool win the league again and when will 'Chinese Democracy' be finally released ?
Visitor Comments:-
564

Posted By: Lo, italy on 03 Jul 2012
That's fantastic have a biography of Axl Rose, but I have a question: there's this biogrphy also in italian? I'm only 12 and I don't speack very well the english. I've tryed to read an article about Axl in english but the most was for me too hard. If someone understand my horrible english or know if there's a biography in italian, please, tell me! Thanx
---
416

Posted By: lauren scott, manchester on 06 Apr 2011
im all for axl and his ways because obviously he has reason to say what he has to say and i dont think that people should judge because thats what he has to say as we all have are own opinoins and im all for axl and his views just look at the song one in a million people suddenly asumed he was being racist and objecting against gays but he told them in an interview he did not mean that and if you listen to the song properly then you will understand.
---
profiles
---
'Chinese Democracy' Profile (2008)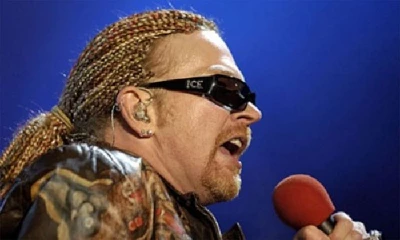 Several tracks from Guns 'n' Roses' long delayed and fourteen years in the making 'Chinese Democracy' album have been leaked onto the internet. Long term fan Aaron Brow is disturbed by the results
Pennyblackmusic Regular Contributors
---