---
published: 24 / 2 / 2007
---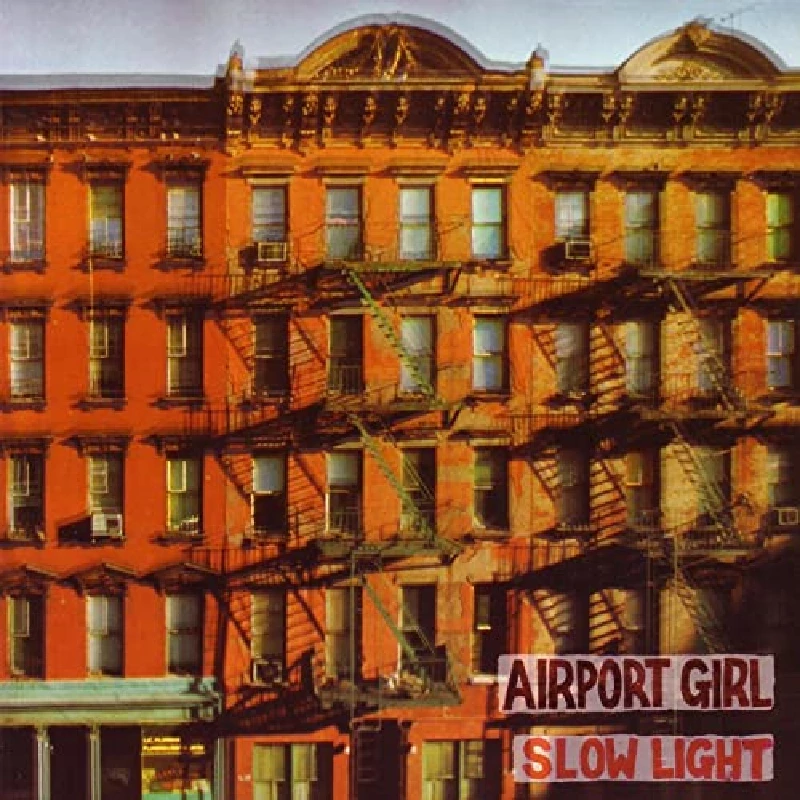 intro
Long overdue second album from Airport Girl, who have abandoned their underground indie pop roots to produce a comforting, but more downbeat classic collection of alt. country
5 years ago, Airport Girl released their debut album, 'Honey I'm An Artist!', which may not have sold in the millions but it got lots of critical acclaim and a very enthusiastic response from the underground indie pop scene, and from John Peel. So, what do they do in response? Well, not only do they take nearly 5 years over releasing a second album, they then make it very different from their first. In a recent interview with Pennyblackmusic (which will be published in the March edition), Sean Price explained that the band didn't really expect their fanbase to like it, and were sure it wouldn't do very well. Pessimism, be damned!! I happen to think that the fanbase should enjoy this, and I think it should reach a wider audience. It may be less bold, less eclectic and lose some of the band's happy-go-lucky charm, but it is a tasteful, mature and delicate album which will have more staying power than 'Honey, I'm An Artist'. Rob Price, the band's songwriter, seems to have found a way to make his songs hinge together more effectively - though that is not to say they all sound the same - and the band seem to have become better at fitting their arrangements around his words. One of my frustrations with the indiepop scene is its frequent flirtations with amateurish self indulgence. There is none of that here, and, whilst this is an indie album, it is one that has been worked at, and delivered with the listener in mind. Some tracks are straightforward indie guitar pop, but they are good examples of this. Rob Price is clearly not a natural vocalist, but he sings like he means it, which is enough. The best moments, however, are country-ish croons, embellished with lovely strings and measured trumpets. In particular, 'Show Me The Way', is an outstanding song, as good an example of the classic British indie sound as you'll hear. Over the years, Pennyblackmusic has championed bands like Idiot Son, Baptiste and the Windmills, all bands whose music reflected the lives of ordinary British middle class workers. That's because they all are. Stardom was not something any band achieved, but it wasn't something that motivated or determined their music anyway. Airport Girl belong to this club. Theirs is music for people who aren't so much angry that the NME ignores their favourite music as they are unbothered, because they have Oyster Cards to top up and food to buy for their children. I can personally add that if you're on a long commute, half asleep after a long day at work, inevitably followed by just one too many drinks in the pub afterwards, this is a perfect album to listen to on the train. It has enough variety to keep you from nodding off, but is a comforting blanket from the drabness of reality. A really lovely little album. Worth the wait, worth the effort and well worth buying. Why don't you?
Track Listing:-
1
There's A Crisis In Your Past
2
Hold Me Through The Night
3
Don't Let Me Down Again
4
Ode To The City
5
I've Seen Mexico
6
The Weather Song
7
Twice Around The Bay
8
How Long Can This Go On?
9
Show Me The Way
10
Low Coin (Lullaby)
11
Bullfighting
Label Links:-
http://www.fortunapop.com/
https://twitter.com/fortunapop
https://www.facebook.com/pages/Fortuna-POP/202756739792517
interviews
---
Interview with Sean Price (2007)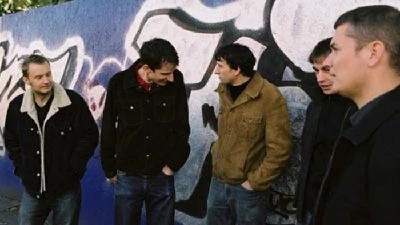 As a result of a succession of disasters it took three attempts and five years for Airport Girl to record their second album 'Slow Light'. Bassist and Fortuna Pop! owner Sean Price talks to Ben Howarth about it, and the band's development in the process from an indie pop into an Americana act
Interview with Sean Price (2003)
Pennyblackmusic Regular Contributors
---