---
Can
-

Remasters Profile
published: 25 / 8 / 2006
---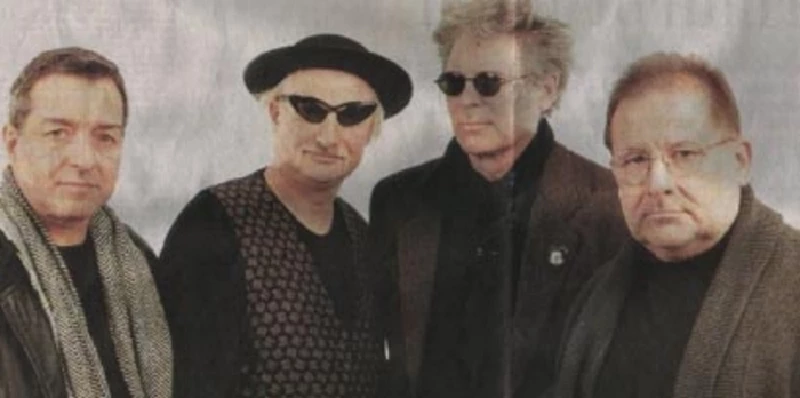 intro
Mute Records, in a second batch of reissues, have remastered and re-released four of German experimentalists Can's latter albums. Anthony Strutt profiles them
In late 2004, 70's German experimentalists Can's first four albums, 'Monster Movie' (1969), 'Soundtracks' (1970),'Tago Magi' (1971) and 'Ego Bamyasi' (1972) were remastered and re-released by Mute. Mute have now remastered and re-released another four Can albums, 'Flow Motion' (1978), 'Saw Delight' (1977), 'Can'(1979) and 'Rite Time' (1989.) 'Flow Motion' (1976) 'Flow Motion' was Can's ninth album. After the departure of Damo Suzuki, the group's second voclaist in 1973, Can had stripped down to a quartet, consisting of Holger Czukay (bass), Irmin Schmidt (keyboards), Michael Karoli (guitar) and Jaki Leibezeit (drums).They had flitted with both Schmidt and Karoli sometimes sharing singing duties and various guest vocalists. 'Flow Motion' features Englishman and guest singer Michael Cousins. It opens up with 'I Want More', which at the time was released as a 7 inch picture disc single only, and is surprisingly funky and disco flavoured. It was a hit single at the time and even gained Can a Top of the Pops performance. As a result of 'Flow Motion' and especially 'I Want More', John Lydon announced when he first formed PIL that he wanted to work with Leibezeit. 'Cascade Waltz' is laid back, has a reggae flavour, and sounds as if it was recorded on a beach with its relaxed vibes. Cousins' vocal is as laid back as the music that assists it. 'Laugh Till You Cry, Laugh Till You Die' again has a reggae flavour. It is charming, has an easy-on-the-ear groove and some backing violin on it. 'And More', is another funk based number, while 'Babylonian Pearl', another laid back number, has a spoken word vocal from Cousins. 'Smoke (E.F.S. No.59' )has a drum based groove and a whispered vocal that sounds like an African chant. The title track is also funky, and was a great influence on Primal Scream when they recorded 'Screamedelica' with its funk based based grooves and beats. 'Saw Delight' (1977) By the time of 'Saw Delight' Can had expanded to a six piece with the induction of Rosko Gee (bass) and Reebop Kwaku Baah (percussion) into the group. Czukay had meanwhile switched to synthesisers and samplers. Released in 1977, the year of punk, 'Saw Delight' is pure funk. It has only five tracks, 'Don't Say No', 'Sunshine Day and Night', 'Call Me', 'Animal Waves' and 'Fly By Night', all of which combine laid back funk beats with hints of World Music. 'Can' (1979) In between 'Saw Delight' and 'Can', Can had released one other album, 1978's 'Out of Reach', which has not been released in this remaster series. It was recorded as a five piece without Holger Czukay who had left to start a solo career. 'Can', which was re-released initially in 1985 under the name 'Inner Space', was released posthumously, the group, with Czukay briefly returning to the line-up, having split up in late 1978. The opening track 'All Gates Open', is bluesy and recollects initially the early Rolling Stones, but eventually becomes more reggae-based and, very experimental, then edges towards pop before concluding with chilled out ambient grooves. 'Safe' and 'Sunday Jam' sound, as the latter's title suggests, like they were both recorded during a jamming session. They both have a funk edge and are very disco influenced. 'Sodom'is a spacey post number, while 'A Spectacle', another funk number, was composed as theme music for a German TV show. 'EFS No. 99 " Can Can"' is Parisian stripper theme tune. Jazzed up with a 70's beat, it is fun and bizarre and guaranteed to raise a smile. 'Ping Pong' is very short and the sound of someone playing ping pong . The last track 'Can Be' is a long guitar based number. It sounds like the Cure's 'A Forest' and increasingly messy as it progresses. 'Rite Time' (1989) It was to be another ten years before Can recorded another album, 'Rite Time'. 'Rite Time', a reunion record, features Can's original line up of Holger Czukay, Irmin Schmidt, Michael Karoli, Jaki Leibezeit and the band's first vocalist, Malcolm Mooney, who left shortly after they had recorded 'Monster Movie', after having suffered a nervous breakdown. 'On the Beautiful Side of a Romance' still has a funk edge and Mooney's vocals are very husky and sound like they are being squeezed out. ''The Without Law Man' is quirky and eccentric, while 'Below This Level (Patient's Song')is chilled out and has hints of jazz. 'Like A New Child' features a trumpet and becomes increasingly experimental. 'Hoolah, Hoolah' is wacky, fun and features a psych organ, while 'Give the Drummer' is experimental and has a funk edge. 'In the Distance Lies the Future' is groove-based and again really experimental.
Picture Gallery:-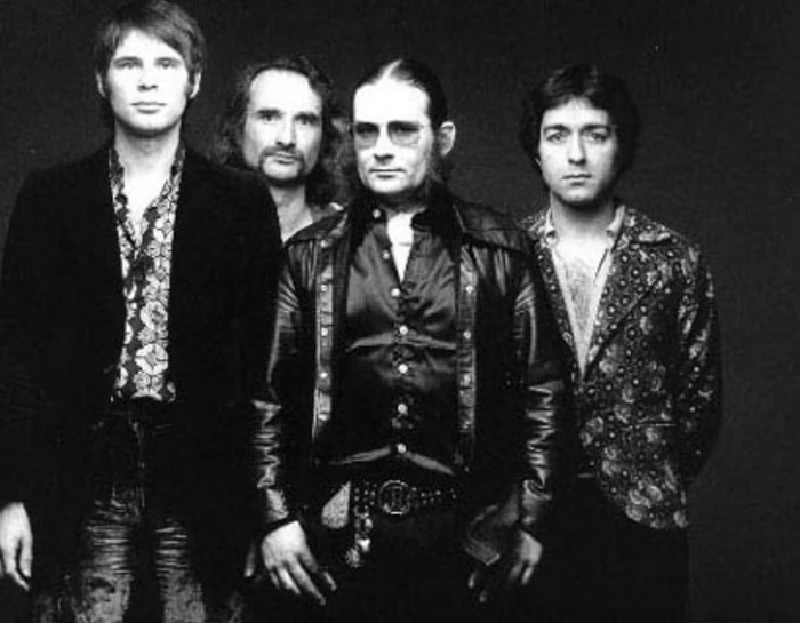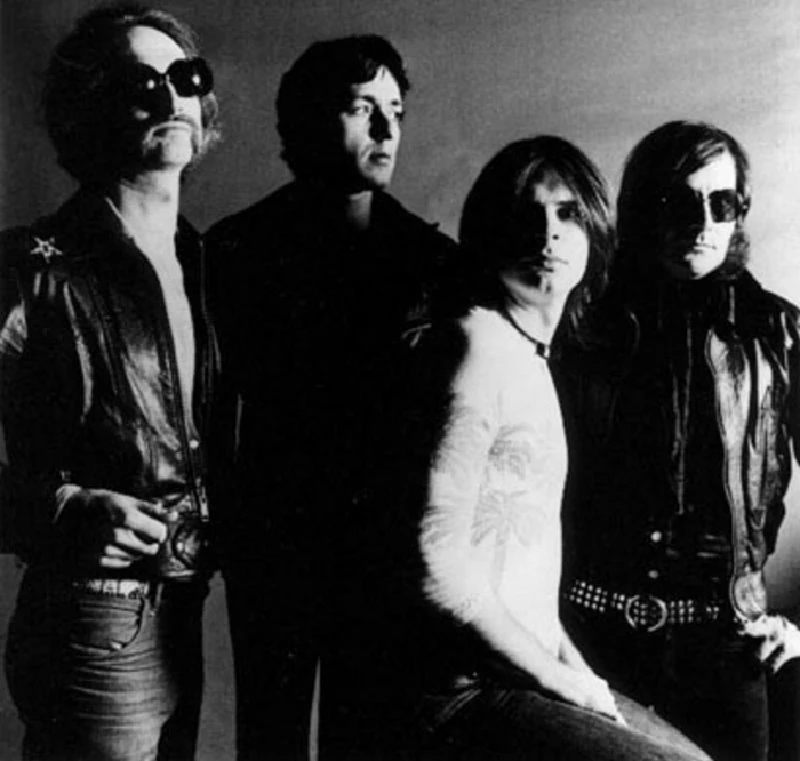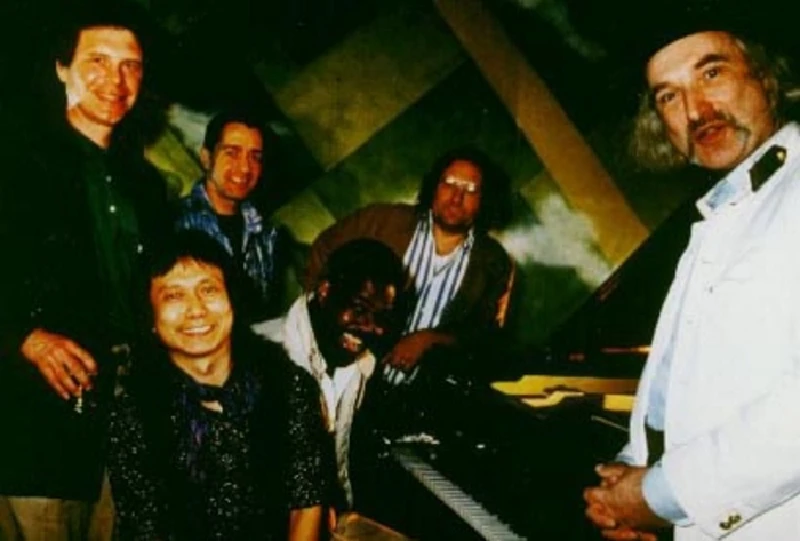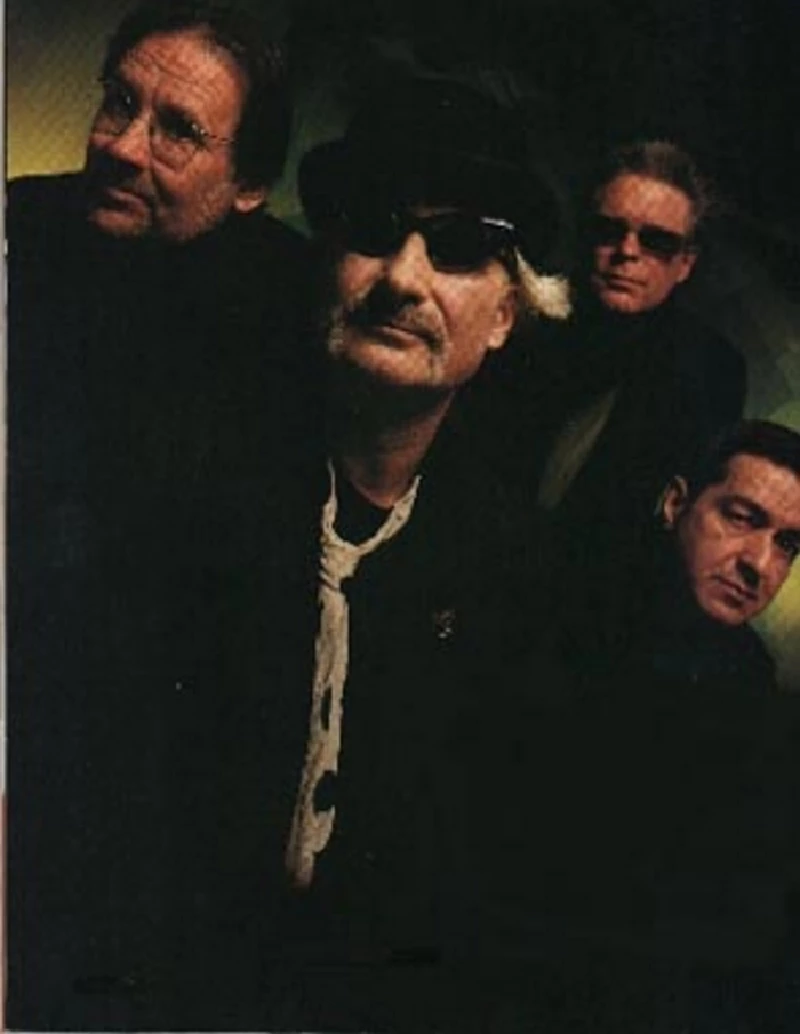 interviews
---
Interview (2004)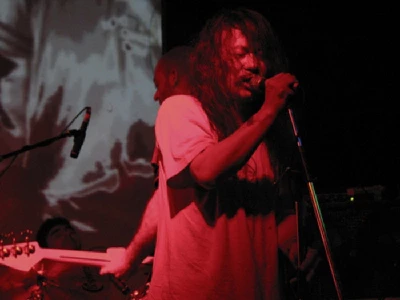 For Damo Suzuki, the former frontman with Can, improvisation has become his only way of playing music. He chats to Olga Sladeckova about his remarkable roadshow and way of touring
features
---
Profile (2004)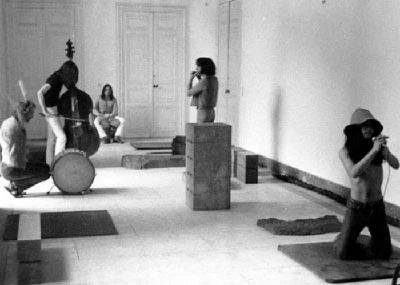 The first four albums by 70's German experimentalists Can have recently been remastered. Anthony Strutt examines them 30 years on
related articles
---
Manolis Famellos: Interview (2020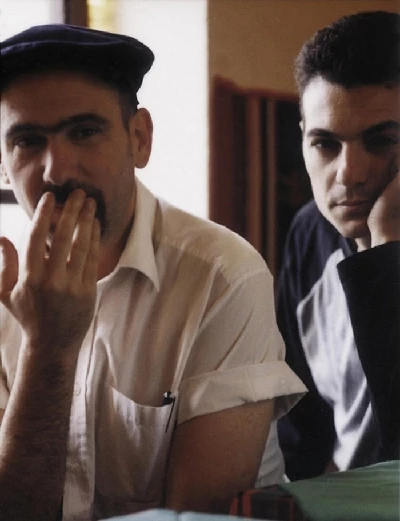 Producer and singer-songwriter Manolis Famellos talks to John Clarkson about the recording and re-release on vinyl of American Music Club frontman and solo artist Mark Eitzel's 2003 eighth solo album 'The Ugly American', which Eitzel worked upon with him and a group of Greek traditional musicians.
Andy Bell: Interview (2015)
Pennyblackmusic Regular Contributors
---