---
published: 26 / 6 / 2006
---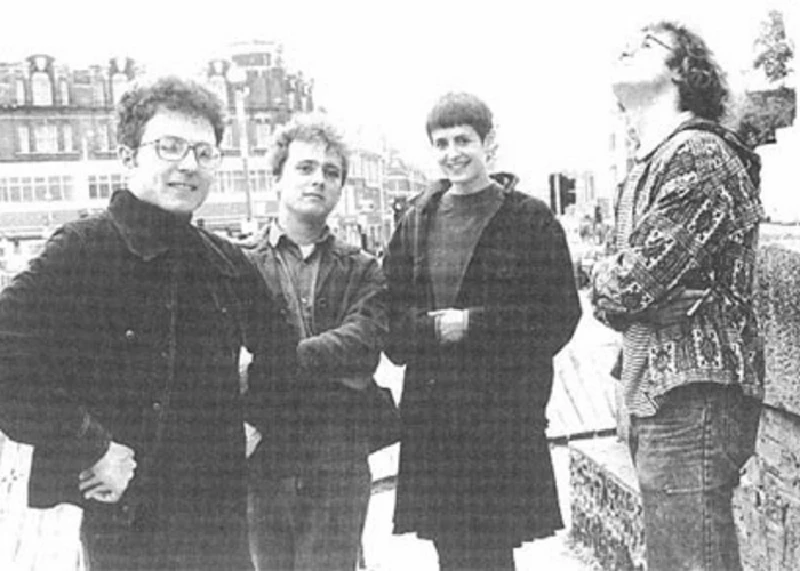 intro
Amelia Fletcher has fronted various influential indie bands including Heavenly, Marine Research, Sportique and her latest group Tender Trap. In the first part of a three part interview, she talks with Anthony Strutt about her first group Talulah Gosh.
Amelia Fletcher is no stranger to Pennyblackmusic. We have interviewed her before both about her current band Tender Trap, who have just released their second album '6 Billion People', and also about Sportique, the indie pop "supergroup" in which Amelia co-sings with Gregory Webster of the Razorcuts, who named one of the bands that this interview is all about, Talulah Gosh. Amelia Fletcher first came to prominence in the mid 1980's with Talulah Gosh, in which she co-sung under the moniker of Marigold with Elizabeth Price('Pebbles')and then Price's replacement Eithne Farry. Talulah Gosh released several singles, including double A sided Independent Top 5 singles, 'Steaming Train/Just a Dream' and 'Beatnik Boy'/My Best Friend', both of which were released consecutively in November 1986, and a compilation album 'Rock Legends Volume 69', which came out shortly after they split up in early 1988. Fletcher formed her next band Heavenly in 1989 with guitarist Peter Momtchiloff and drummer and brother Mathew Fletcher in 1989, both of whom had also been members of Talulah Gosh. While retaining the upbeat sound and tweeness of their former band , Heavenly had a tighter and less chaotic sound, and recorded three albums for Sarah Records, 'Heavenly Vs Satan' (1991), 'Le Jardin de Heavenly' (1992), 'The Decline and Fall of the Heavenly' (1994) and one for K Records, 'Operation Heavenly' (1996). They broke up after the death of Mathew Fletcher in June of 1996. Amelia Fletcher's next band Marine Research formed in 1998, and as well as Momtchiloff, also featured Talulah Gosh's first bassist, Rob Purser and co-vocalist Cathy Rogers, both of whom had also appeared in Heavenly. They released one album, 1999's 'Sounds from the Gulf Stream' on K Records, before too disbanding. Since 2001 Tender Trap has been Fletcher's main band. As well as '6 Billion People', they also released 'Film Molecules' in 2002. Both have been released on Fortuna Pop. Sportique have also released three albums, 'Black is a Popular Colour' (1999), 'Modern Museums' (2002)and 'Communique No. 9', all on Matinee Records. Pennyblackmusic met up with Amelia Fletcher to talk to her about the different stages and bands in her career. In what is the first part of an three part interview, we began by talking about Talulah Gosh. PB : The first time I ever came across Talulah Gosh was at the Clarendon in Hammersmith (Legendary and now sadly long mid 80's London indie club-AS). Do you remember that show ? AF : Oh yeah, we played that gig with the Primitives. PB : That was pretty early on, wasn't it? AF : Yeah, it was pretty early. We had already played Oxford and Bristol. It might have been our first London show. I can't remember. I remember we were pretty jealous of the Primitives because they were doing really well (Laughs). PB : The name Talulah Gosh came from a quote from Clare Grogan of Altered Images. Is that true ? AF : She did an interview and the interviewer "What are you going to do after your band ?" and she said "I'm going to be an actress and I'm thinking I may call myself Talulah Gosh." Then she completely forgot about it, but she did become an actress and now calls herself CP Grogan. (She was also an actress at the same time as she was in Altered Images and appeared in the 1981 film 'Gregory's Girl'-AS). But we thought it sounded good, so when Gregory Webster suggested it as a name for our band we nicked it. PB : If you say Talulah Gosh, it sounds like a cartoon character or something from the 1920's? AF : There was a Tallulah in 'Bugsy Malone' (Legendary Alan Parker film from 1976 set in the 1920'swhich which only used child actors and starred the young Jodie Foser-Ed) but we spelled it differently. We only used one 'L'. I don't know why that was. PB : The band came from Oxford. Were you and Greg going to college at the time then? AF : I was. Most of the people in Talulah Gosh were. Greg wasn't. He was going out with with a girl called Liz Price who was the first singer in Talulah Gosh. He was living in Luton and commuting all the time to see her, and eventually he moved to Oxford. He wasn't at college. He was designing cars so he was the only one that had money, Both Liz and I were at college. Rob Pursey, the first bass player in Talulah Gosh was at college, and Peter Momtchiloff, who played guitar, had already left college and was selling records at Our Price. My brother Mathew who played drums was still at school and was still really little (Laughs)and Chris Scott, who became Talulah Gosh's second bassist, had also left college and was writing fanzines. PB : When you started Talulah Gosh, did you think of it just as a bit of fun or as an alternative career ? AF. The course I did back then was weirdly for the job that I'm doing now, but it was completely unplanned. I wasn't expecting to be doing what I'm doing now. The course I did was for the one I could get into and seemed to use my skills really well. We all thought we could be famous but we weren't doing it to be famous. The accident of it was we became famous. My parents were really supportive. They wanted Mathew and I to be pop stars, and, unlike Liz's parents whom were very Catholic, they had worked really hard to get their children to university. Liz did Art and she was only allowed to do Art if she did it at Oxford. But she also joined a band. She was really punk rock. She rebelled but at the same time her parents had quite a hold on her. They thought being in a band was unholy. That was a large part of why she left the band. She had too many fights with her family and it wasn't worth it. By the time that she had done her exams she was less rebellious and generally her parents were more relaxed about her being in a band. PB : The image of the band was quite asexual and innocent. Do you think the music has a universal appeal because it was so innocent and everyone could relate to it ? AF : I think we had an universal appeal for that reason, but there were a large amount of people that liked punk rock, but who were alienated by what we were trying to do. I think we were playing pure pop. There werelots of interesting ideas going on, but nothing that was offensive. PB : To a degree that was similar to the Smiths' situation because everyone hated them or loved them completely. Were you at the time, all as pure driven snow, or were there some hardcore drinking sessions after the gigs ? A lot of bands come off stage and do pot and other drugs, but you all came across as more sensible. AF : We were pretty drug free but there was a lot of alcohol going on (Laughs). PB : You quickly found youself lumped inwith the C-86 scene ? Did you appear on the C-86 tape ? ('C-86' was a legendary cassette tape produced of up-and-coming bands by NME in 1986-AS) AF : That was funny, people thinking that Talulah Gosh defined C-86. That tape came out at the start of '86 just when we were starting. It was an inspiration to us, but we weren't a part of it. I think our first gig was in April '86. What it did was to catalogue a scene that we became a part of. PB : Were you in any other bands before Talulah Gosh ? AF : I was in a band called the Splatter Babies. The others in it wanted it to be a Goth band, and I wanted us to be like Everything But The Girl or the Marine Girls, something like that. I was singing my girl indie pop style stuff with twee lyrics, although I did like the Cure and Siouxsie and the Banshees as well and the lyrics were a bit more abstract in that band than they became later. The lads in the band liked Aztec Camera and Microdisney, but they liked the Sisters of Mercy too, so they didn't know what they were doing either. They didn't chuck me out but we stopped the band and they started up another one without me and that band became Swervedriver, so I kind of got kicked out of Swervedriver which is fair enough. PB : What influenced you at that time to form a band ? Was it like "Let's have some fun" or was it a case of being influenced by the Smiths and the Wedding Present and bands like that ? AF : I was part of that scene. I spent a lot of time going up to London and Room at the Top. I can't remember if I went to the Living Room( Both clubs which were run by Creation Records-AS.)I loved the Pastels and Primal Scream and would hang out with them. Once I had done that, I wanted to be part of it. I thought about doing fanzines but I'm useless at getting anything together. My other plan was to form a band. PB : I'm from the same generation as you and the same sort of age. I was brought up with 80s indie, in which we had parents and friends playing the Beatles, the Velvets, Pink Floyd and Bob Dylan at us. Now though if you mention the 80's, people think of the big hair bands, like the Bangles and Duran, Duran. Did you see yourself as going against all of that ? AF : I guess I did like that too. I remember telling my Mum I was going to marry John Taylor. When I was younger I used to do scrapbooks as well and then go up to the bands and get them signed. I was into bands like Duran, Duran and then bands like Joy Division and the Teardrop Explodes who were famous but were more indie. As I wasn't very popular at school, I was drawn to people who were like me. The first thing I really loved was the Pastels. I taped them off Kid Jensen's Radio 1 show. I played it to all my friends. They all said it was shit, and that confirmed me as indie but i still liked pop as well. PB : There were two line ups of Talulah Gosh. Did you feel that you lost something when members left? AF : There were actually three line ups. The first one had Rob as bassist and then it changed to Chris but that was early on. It didn't lose a lot. The other change was when Liz left. She was really inspired by the Ronettes and less so by punk rock. I think when Chris joined it became alot more like the Ramones and less poppy. I don't think she liked it as much. Eithne Parry took over from Liz, so we didn't have Liz to write the songs anymore. Eithne wrote 'Bringing Up Baby' but she only wrote the lyrics. I wrote the tune, whereas Liz was a brilliant songwriter. She didn't write anything before 'Beatnik Boy'. She only knew three chords, and she didn't know what a beatnik was. She thought it was a Beatles fan, but it is still a really good song. When Liz and Chris were both in the band, that was the longest-lasting line-up of Talulah Gosh. PB : 'Beatnik Boy' was the first single and was released with 'My Best Friend' as a double A side on 53rd and a 3rd records, which was Stephen Pastel's then label. It came on the same day as another double A side 'Steaming Train/Just a Dream', which was also released on 53 and a 3rd. Did you ask Stephen Pastel or did he ask you to put them out? AF : I think we made a demo. We sent out some. We were going to sign to Subway. We said we would sign to Subway, if they sent us an unreleased Soup Dragons single which we all really wanted, so we were given seven copies of this unreleased Soup Dragons single. I sent one to 53rd and a 3rd, not thinking he would like it, and Stephen rang up, and we blew out Subway, which I still feel guilty about. We went with Stephen because I love Stephen so much. The second part of this interview will follow in August.
Band Links:-
https://en.wikipedia.org/wiki/Talulah_Gosh
https://www.facebook.com/pages/Heavenly-British-band/1474009346185639
http://damagedgoods.co.uk/bands/talulah-gosh
Picture Gallery:-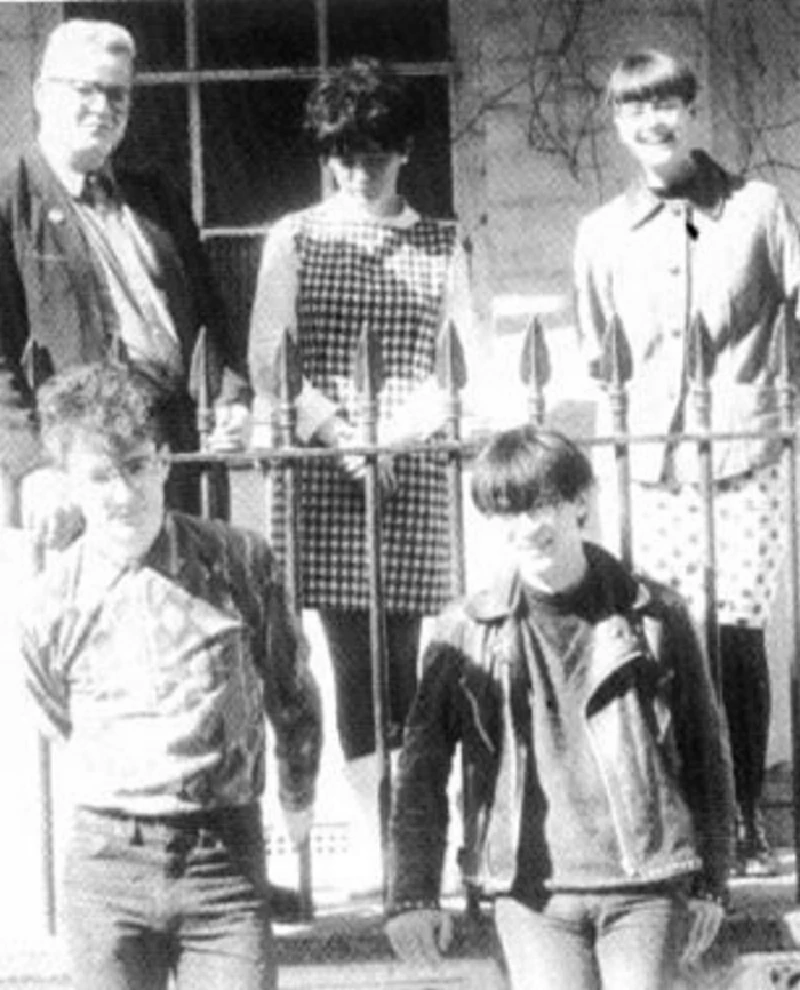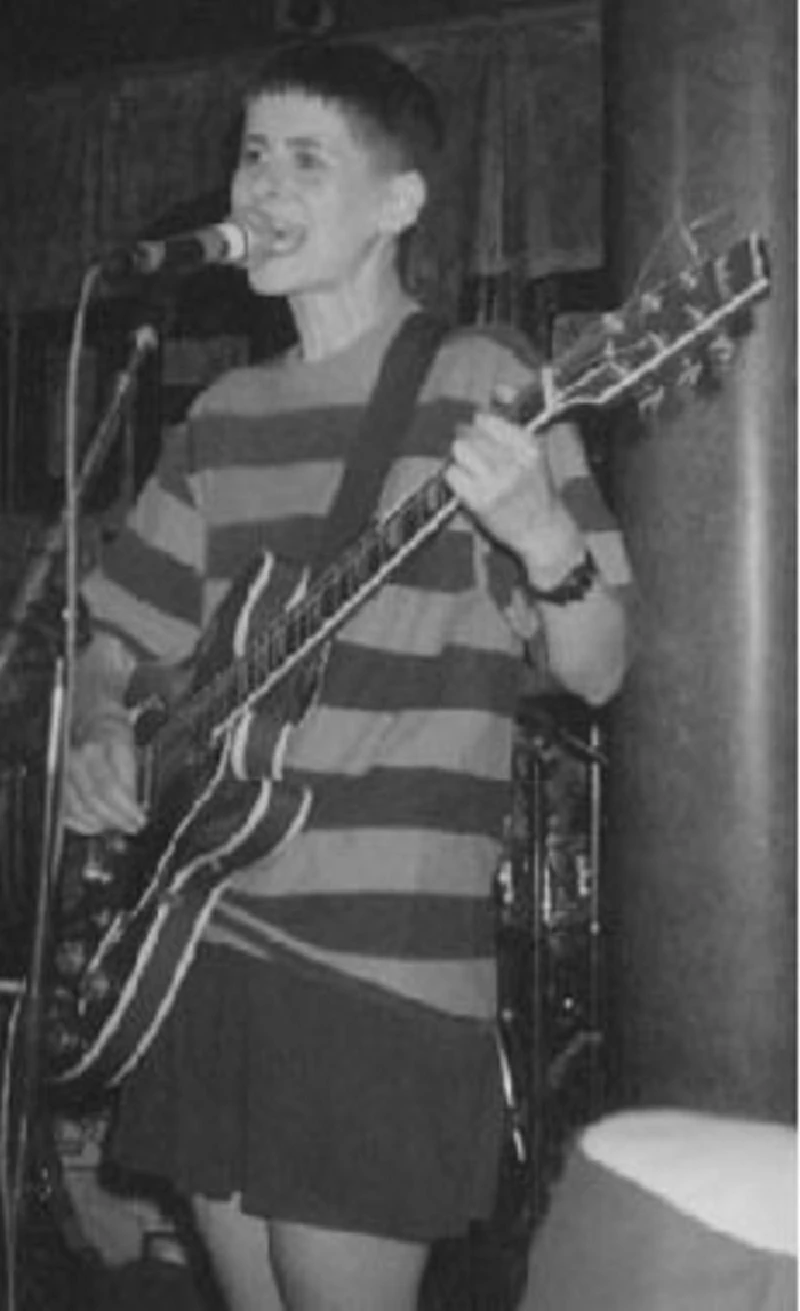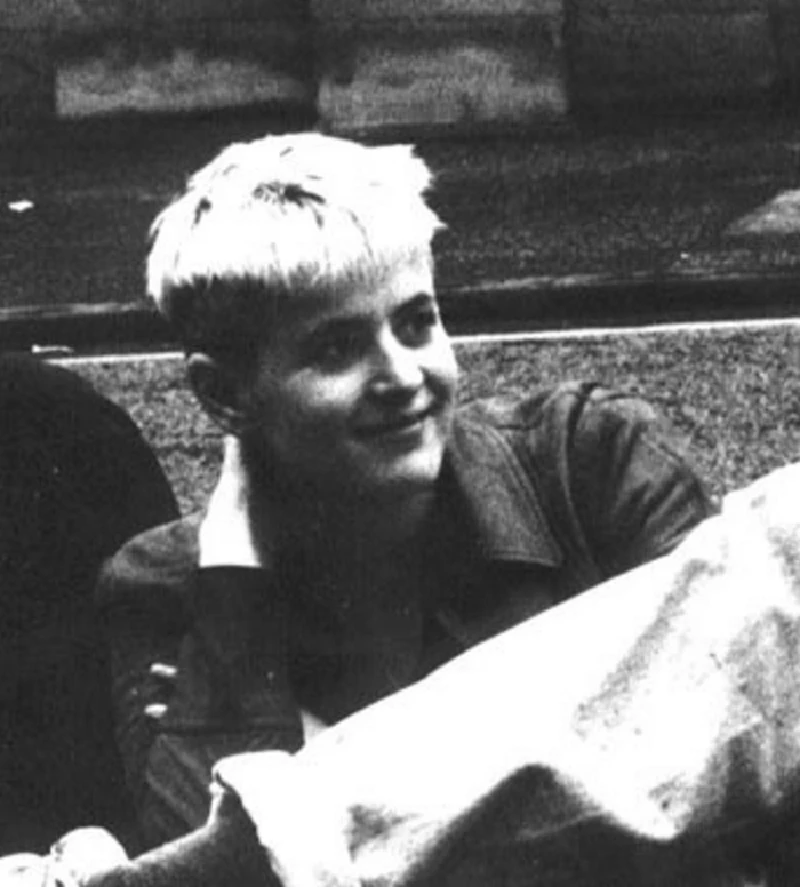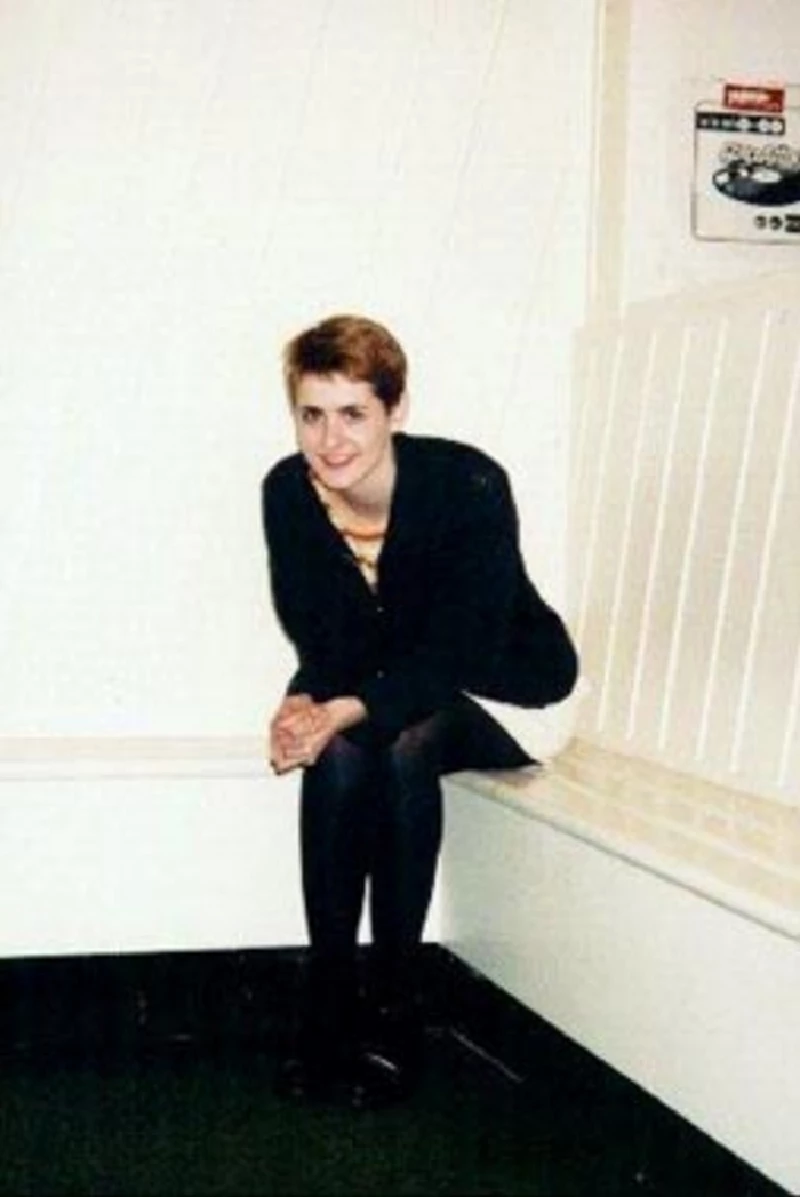 Visitor Comments:-
245

Posted By: kizza, sunny southend on 01 Jan 2010
if i have a daughter when i'm older i'm calling her tender trap for sure! well either that or amelia
---
210

Posted By: Jennifer , Alameda, California on 11 Aug 2009
Hello - so excited to find this article while doing some research on something else! I saw Talulah Gosh when I was 18 on a trip to the UK. Saw them in a small Edinburgh club during the summer of '87 and they were amazing! I feel lucky to have seen them then. They were also very nice and very tipsy! I believe it was Liz who nearly fell on me going down steep steps to the WC. My 5 year old is named Ella Tallulah, after Talulah Gosh. Thanks! Jennifer
---
109

Posted By: Gabriel, Budapest, Hungary on 01 Apr 2008
great musician. i love talulah and heavenly so much! "so little deserve" and "i'm not scared of you"... ahhh!!
---
98

Posted By: panchito, Perú on 11 Dec 2007
i love amelia fletcher! i love heavenly and i love talulah gosh! and i love marine research! and somehow i havent been able to listen to her new band, but im sure ill love it too =)
---
86

Posted By: José I. L., Navarra, Spain on 13 Sep 2007
Interesting. I'm something like a fan to Amelia Fletcher, Elizabeth Price and their bands so I like to find out things about how they wrote their songs, about the bands' origins and so on. J.I.L.
---
reviews
---
Was it Just a Dream? (2013)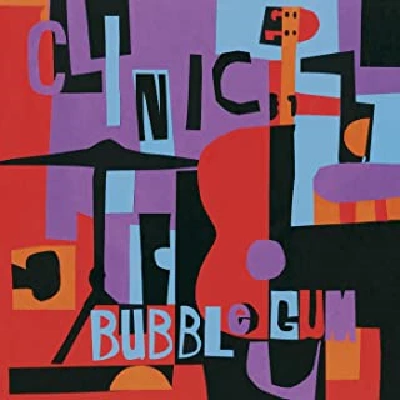 Elative and totally compelling twenty-nine song compilation from short-lived but influential 80's pop act, Talulah Gosh
Pennyblackmusic Regular Contributors
---