---
Prefects
-

Live 1978 The Co-Op Suite Birmingham
published: 17 / 3 / 2006
---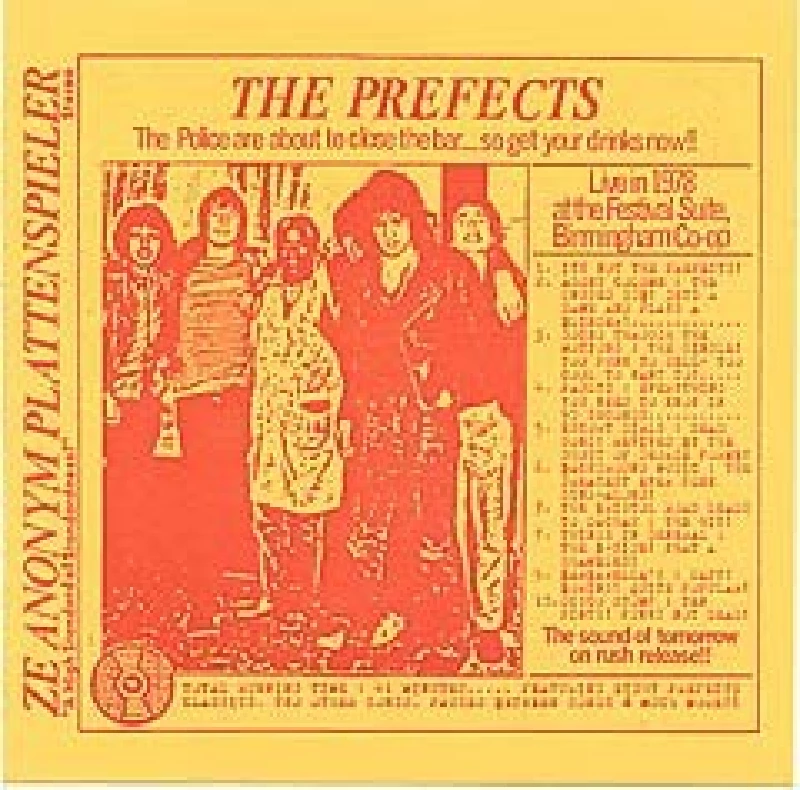 intro
Intriguing recording from until now forgotten Birmingham punks the Prefects, who return from obscurity with this live album which was recorded upon a 1978 tour with the Slits and the Buzzcocks
The late 1970's was a time of great economic and political upheaval in the UK. Thatcher's rise to power was being facilitated by wave after wave of political strikes by dangerously powerful unions and youth unemployment was at an all time high. There seemed to be no future, so the kids made their own way of expressing their disgust with a society that clearly had no interest in them and they created punk. That certainly made the elites take their heads out of the sand, long enough to witness the fiery meteor of punk rock, whose debris scattered into hundreds of forgotten bootleg tapes into attics all over the country, where until now, the Prefects had remained dormant. Thanks to punk historian Jon Savage the Prefects have been returned from the brink of obscurity to the bright lights of limited pressing punk re-release live albums on a tiny label. In the delightfully titled 'Co-Op Suite in Birmingham', the Prefects gave it their all in a crowd baying for the blood of their more popular gig mates the Slits and the Buzzcocks. Beginning with the hot-house psychedelia of 'It's Not the Prefects' the remastering was such that even if you were there, you were far too drunk to remember anything. The Prefects throw around some rather bizarre sound effects before the head opening riff of 'Agony Column' enrages the crowd. Sounding like a cross between MC5, the Magic Band and ever so slightly like a spasticated Chuck Berry, the Prefects bury themselves in a kind of anti punk discordance, which in itself is very punk indeed.
Track Listing:-
1
Its Not The Prefects! (Live)
2
Agony Column: The Unused Sub! Gets A Game And Plays A Blinder! (Live)
3
Going Through The Motions: The Single! Too Funk To Sell- Too Cool To Want To! (Live)
4
Faults: Everything You Need To Know In 90 Seconds (Live)
5
Escort Girls: Dead Song! Revived By The Ghost Of George Formby (Live)
6
Background Music: The Greatest Ever Punk Sing-Along! (Live)
7
The Bristol Road Leads To Dachau: The Hit! (Live)
8
Things In General: The B-Side! What A Shambles! (Live)
9
Barbarella's: Daft! Boring! Quite Popular! (Live)
10
Disco Stomp: Ten Pints! Punks Not Dead!
interviews
---
Interview (2006)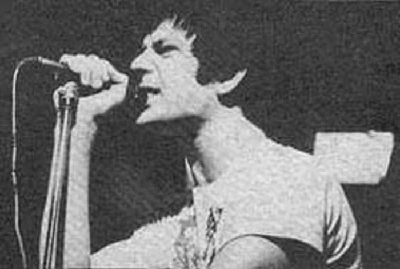 One of the forgotten bands of the 70's punk era, the Prefects have recently seen their career got through a revival with the release of two posthumumous records. Adam Wood chats to Rob Lloyd, who is now with the Nightingales, about his one-time band
Pennyblackmusic Regular Contributors
---