---
Arctic Monkeys
-

Plug, Sheffield, 22/10/2005
published: 27 / 10 / 2005
---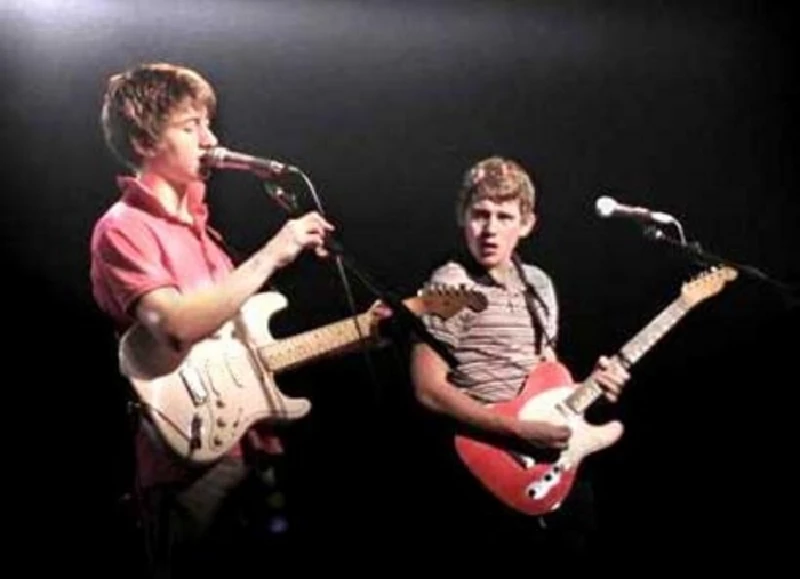 intro
With tickets exchanging hands at £80 each outside, and hysteria at fever pitch inside, Denzil Watson watches Sheffield's the Arctic Monkeys in the week they have reached number one play their final British show of the year at new hometown venue The Plug
"Tickets to sell? Tickets to buy? £80, take it or leave it ". It's the second week running I've heard this outside Sheffield's brand-spanking new Plug venue. So who's in town? U2 or some other stadium act? Nope. Guess again. It's Sheffield's very own Arctic Monkeys. Not heard of the Arctic Monkeys? Then you must have been on Mars for the past ten months or so. It's hard to believe that less than a year ago the band were yet to play a London show and were very much a local band for local people. Then out of nowhere "Monkey mania" started to take a grip, fuelled by an abundance of top-notch demos whizzing round the internet. Suddenly their Sheffield gigs started to sell out with people coming from far and wide and it became increasingly obvious something rather special was happening. The next few months saw the band courted by the NME, the release of a limited single that immediately started to change hands on E-bay for upwards of £15 and a sell-out national tour. As I pen this review the band have just this moment been confirmed at number one in the national singles charts. Their ascent to stardom couldn't have been any more Everest-like in it's trajectory and would have sent many a band scurrying for their oxygen masks. Incredibly this quartet of 19/20-year olds have kept their feet firmly on the ground. With their debut album already in the can for Domino Records and slated for release next February and a looming a world tour, world domination looks imminent. Back to the gig itself. It's even more packed inside The Plug tonight than last Saturday's show and the atmosphere is now bordering on the hysterical: the sense of expectation is tangible. The band saunter on and kick into a twin salvo of their first two singles 'I Bet You Look Good on the Dance Floor' and 'Fake Tales of San Francisco' and the place goes ape-shit mental. Unsurprisingly the focus of attention is lead singer Alex Turner, their cheeky-faced and unassumingly natural frontman. To the untrained eye, one may wonder what all the fuss is about. The band, decked out in jeans and t-shirts, look anything other than extraordinary. A couple of tunes in, though, and it's plainly obvious there's something special about this lot. Sure, their musical influences are there to be seen: the driving bass lines of The Jam, the quirkiness of Blur, the vitality of The Clash and The Libertines. Here though unlike with many bands, and this is the key, the sum is far greater than the parts. And there's also the ace in the pack: the lyrics. Not since The Smiths in the early to mid 80's, or The Stone Roses later the same decade, have a band and their lyrics struck a chord with the nation. Imagine the urban nous of The Streets mixed with the sharp observationalist wit of Pulp's Jarvis Cocker and you're about there, documenting tales of lost girlfriends, over-zealous night club bouncers and misbehaving 'chav' mates. All delivered with the charm of the broad Sheffield vernacular. Alex Turner's ability to pen killer couplets is staggering and defies his meek age (for example Dancefloor's "My name isn't Rio and I don't care for sand" or Sun Goes Down's "She don't do major credit cards, I doubt she does receipts, it's all not quite legitimate"). The odd cynic amongst us may be saying that the hype can't last and the band will struggle once they get beyond their first album. The evidence, however, is very much to the contrary. The new songs filtering into tonight's set ('View from the Afternoon', 'Vampires is a Bit Strong' and 'You Probably Couldn't See') are already perfectly formed Monkeys' classics. And if you care to judge the band by the quality of their 'B' sides then pay witness to the almost hysterical outpouring that occurs when they play 'Ritz to the Rubble' from the flip side of their debut limited edition EP. To be frank there's not a weak link in their twelve-song set and at times during tonight's final three songs ('Mardy Bum', 'Sun Goes Down' and 'A Certain Romance') the crowd threaten to drown the band out altogether. Incredible given all three songs remain officially unreleased. There's no encore. Little point when you finish the set on such a high. "Thanks for all this. We really appreciate your support" beams Alex. "This is the last gig we'll be playing in the UK this year. They've got us going all round the world". And the world, quite literally, is their oyster The photographs that accompany this article were taken by Toby Price. More info can be found at http://gallery111392.fotopic.net.
Band Links:-
http://www.arcticmonkeys.com/
https://www.facebook.com/ArcticMonkeys
https://twitter.com/arcticmonkeys
Picture Gallery:-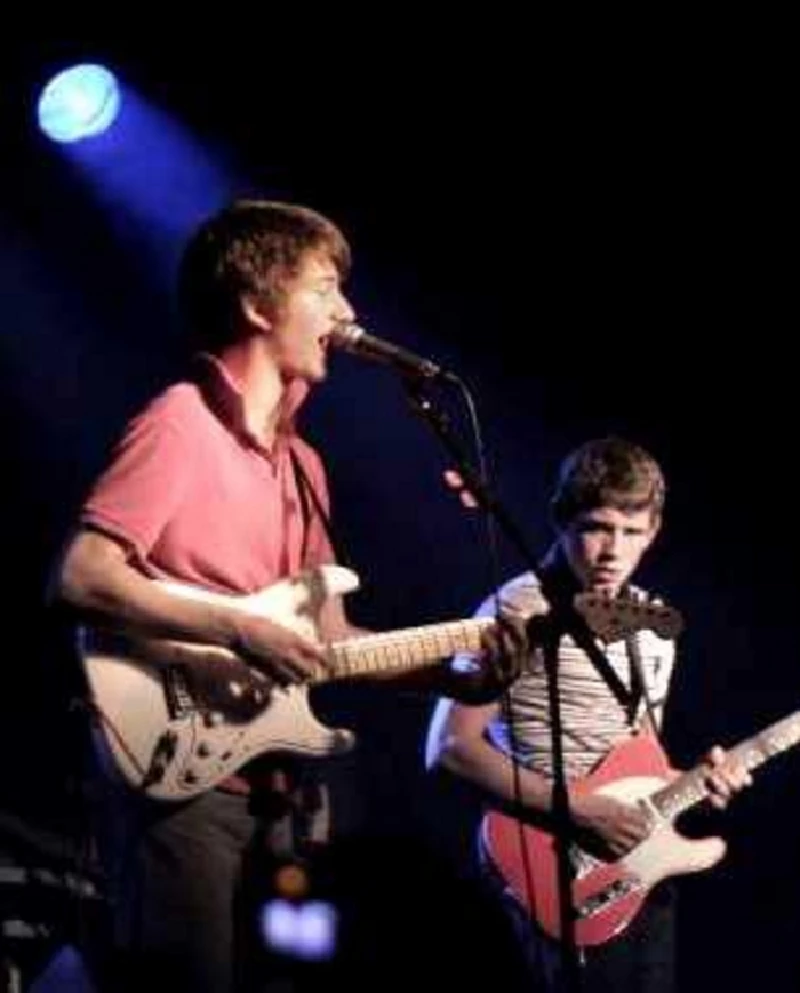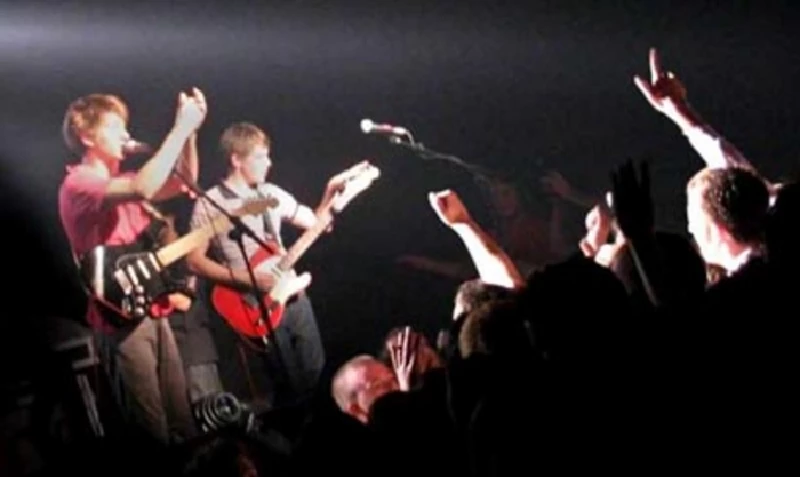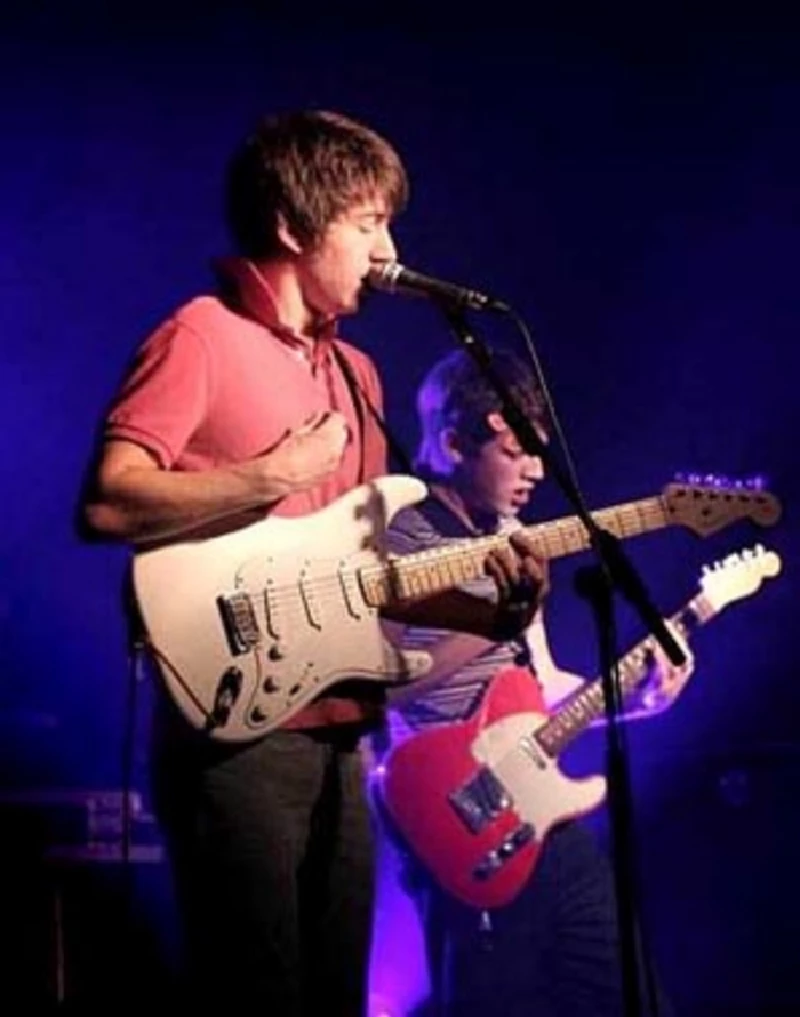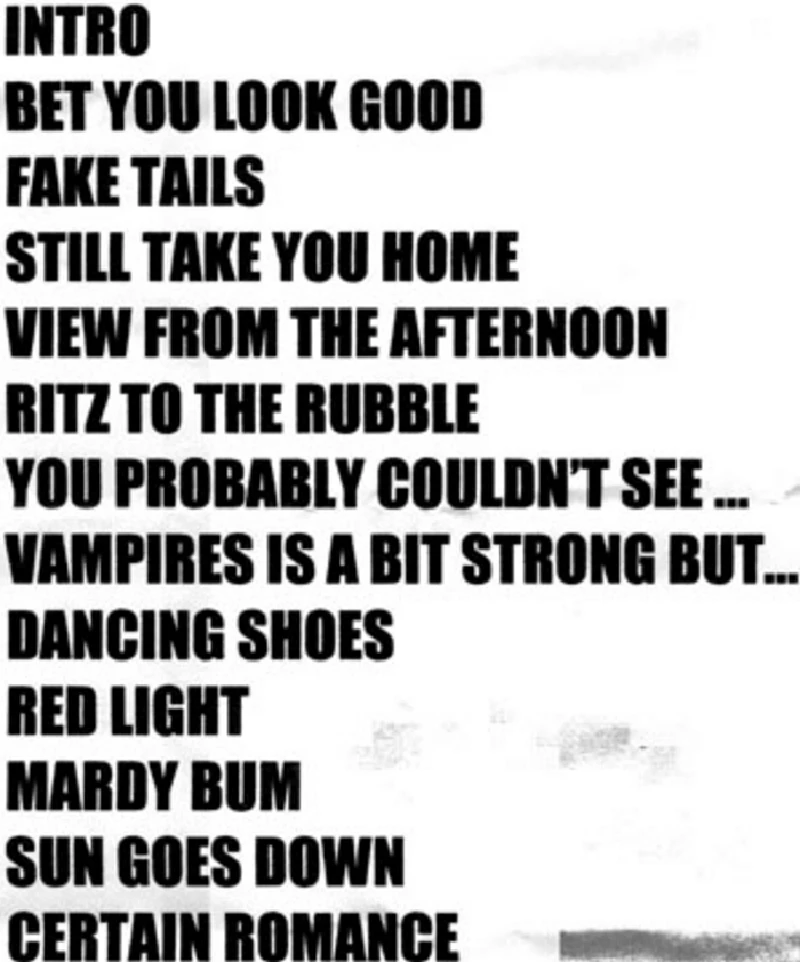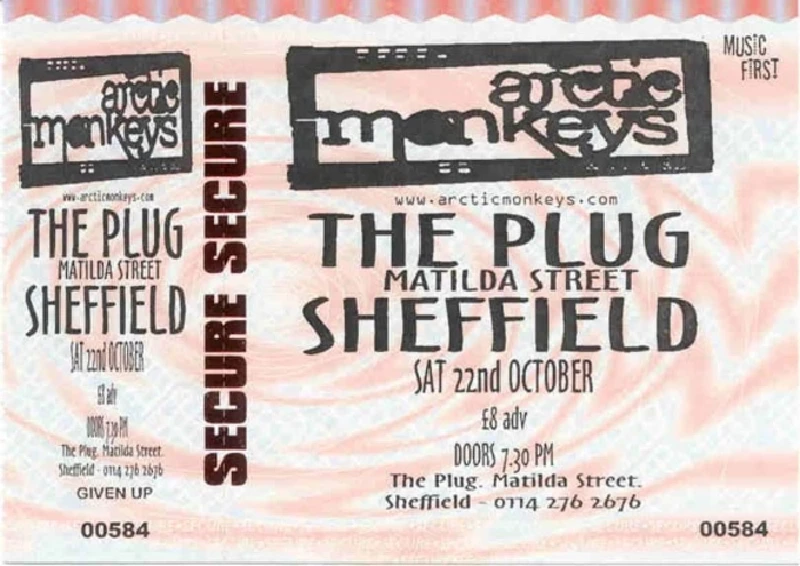 profiles
---
Profile (2017)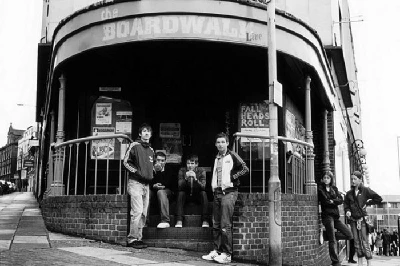 George Haigh reflects on the Arctic Monkeys' history and examines their second album 'Favourite Worst Nightmare', which celebrates its tenth anniversary this year
live reviews
---
Arena, Manchester, 7/9/2018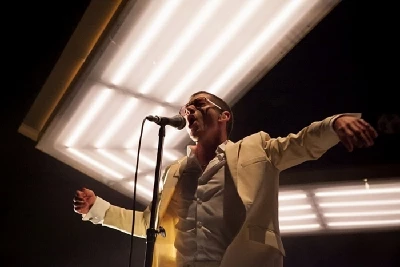 Harry Sheriff enjoys Arctic Monkeys 'Tranquility Base Hotel and Casino' tour at the Arena in Manchester.
Arctic Monkeys
Echo Arena, Liverpool, 9/11/2011
Don Valley, Sheffield, 10/6/2011
Leadmill, Sheffield, 22/4/2007
Cluny, Newcastle, 1/8/2005
features
---
Profile (2005)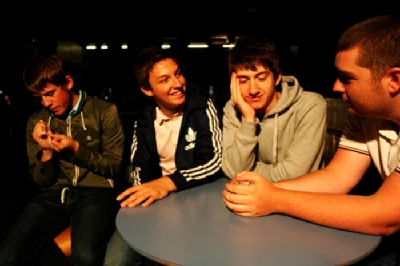 Sheffield teenage indie guitar heroes Arctic Monkeys have recently reached the top of the singles chart with their second single and are being hyped as the next big thing. Jon Rogers sees potential, but pleas also for caution
photography
---
Photoscapes (2018)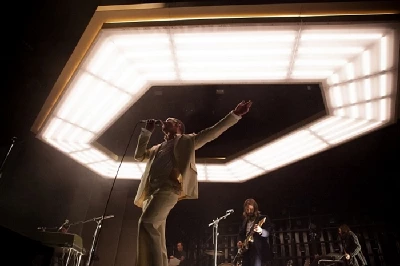 Marie Hazelwood photographs Arctic Monkeys at the Manchester Arena on their latest UK tour.
related articles
---
Last Shadow Puppets: Live Review (2016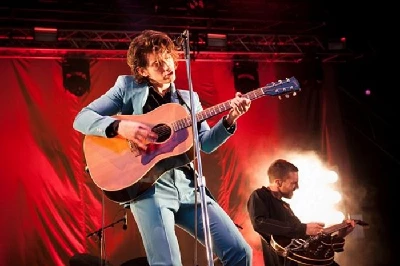 Harry Sherriff watches the Last Shadow Puppets, the side project of Miles Kane and the Arctic Monkeys' Alex Turner, play a n often surprising show at the Castlefield Bowl in Manchester to promote their just released second album, 'Everything You've Come to Expect'
Pennyblackmusic Regular Contributors
---