---
published: 20 / 8 / 2005
---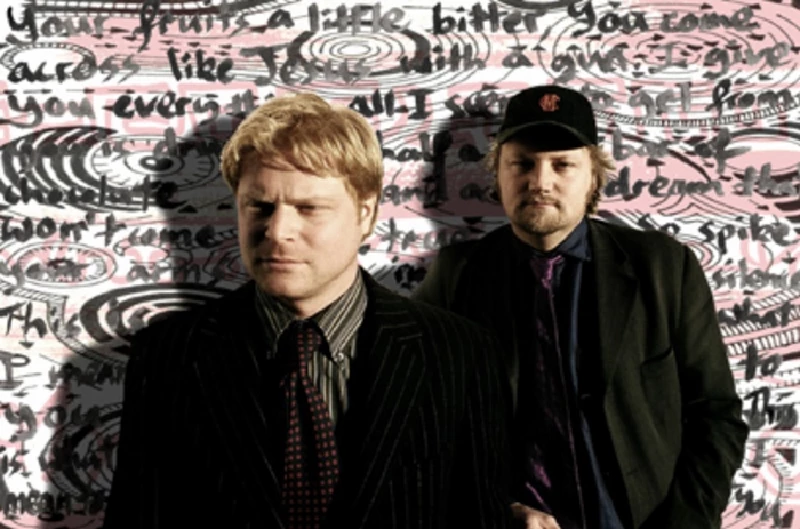 intro
Hey Negrita's guitarist and vocalist Felix Bechtolsheimer was lucky to survive a long-standing battle against drug and addiction. He talks to John Clarkson about the impact this has had on his country and blues act's debut album 'We are Catfish'
Hey Negrita's guitarist and vocalist Felix Bechtolsheimer does not look like he has fought a long-standing battle against drug and alcohol addiction. As he sits beside his band mates, multi-instrumentalist Hugo Heiman and drummer Neil Findlay, sipping on what one presumes is alcohol-free lager at the London Troubadour an hour or so before they are due on stage, he seems flushed with good health. Boyish in looks with a thick fringe of red-brown hair, he surprisingly looks like someone who has spent most of his adult life on an extended fitness kick, rather than in and out of rehab and dealing with the ravages of dependency. As he explains to Pennyblackmusic as he talks about Hey Negrita's debut album 'We are Catfish', he was, however, a junkie and addicted to both heroin and other substances for almost a decade, and it is only in recent years that he has finally managed to break free from his addictions and to get clean. "My addiction problems really started when I was 15" Bechtolsheimer says, who was born in Germany, but brought up in Britain and who was educated at an English boarding school. "I remember waking up then and having the shakes and needing two cans of Fosters Export just to get down to breakfast. By the time I was 16 I was on a bottle of whisky a day and then after that I would go to the pub. I got into drugs when I first came to London when I was 18. Within a year of being in London I was hooked on heroin, and that went on for four and a half years. I did crack and coke too and all the other goodies that you could think of." 'We are Catfish' is both a testimony to those years and to Felix Bechtolsheimer's against-the-odds survival. Described by The Daily Mirror as "beautifully detailed" and "a fantastic debut" and The Sunday Express as the "best Southern fried music. An album of dark but melodic Americana. Sometimes Dylan. Sometimes Tom Waits," it looks backwards to the late 60's and early 70's for its influences and, as well as Dylan and Waits, to acts such as the Band, the Grateful Dead and the Allman Brothers for inspiration. Criss-crossing a rumbling, stomping blues sound with eerie country atmospherics, the fifteen track 'We are Catfish' is both about death and rebirth. It tells of the permanently-speeding, soon-to-crash Buffalo Jane and of other characters such as the unfortunate Chuck most of whom die of overdoses, and of Bechtolsheimer's own slow crawl back from addiction. It is about also alternative drug treatments, false starts and sudden relapses, jittery romances begun uncertainly without the cold comforts of heroin and finally too recuperation and redemption. "I was in a whole bunch of bands when I was at school" says Bechtolsheimer. "And then I played bass in a punk band which was terrible. After that I fronted a group called Late Night Munchies, who were doing relatively well. We had Geffen records interested in us. Geffen flew the band to New York in 1996 to meet up with the A and R people there, but because I was off my head I wasn't allowed to go because the rest of the group thought that I would ruin it for them. When they came back, we went into the studio to record some tracks for Geffen to secure the deal. I was fired after two days in the studio. I couldn't stand up, let alone sing. After that the drugs took over and I didn't make any proper music for almost five years." Bechtolsheimer began to make his first tentative steps towards recovery when, with the encouragement of Lou Kipp, his uncle, who was already based there, he flew from London to Florida in June 2000 to enter a rehab centre. "I had tried very hard to get clean over here and friends were dying and stuff wasn't going too well, but I still couldn't get off heroin" he explains. "Drug treatment is also very expensive in Britain. I was on BUPA healthcare fortunately and one of the lucky ones. They pay for you twice and then after that they stop it. Out in America drug treatment, however, costs bugger all. You just pay room rental for a week and that is it. My uncle said 'Come out here ! They've got some people who might be able to help you.'" "I ended up in a halfway house in a little town called Delray Beach. I think they have got 58 halfway houses and 25 treatment centres there alone and so junkies and alcoholics from all over the States go down to South Florida where Delray Beach is to kick their habits." While Bechtolsheimer had tried to kick his addictions before, the death of two close friends in quick succession put fresh urgency on him to abandon his habit. The first, Jim Sanders, fell from the sixth floor of an apartment block, shortly before Bechtolsheimer left for America. "Jim was Hugo's best friend and one of my very best friends" he reflects. "He was in a band with Hugo for many years, and an absolute legend and fantastic song writer. His death was particularly awful, because, while a lot of our circle was getting into booze and drugs, he never really did. He liked a drink, but he never took drugs. He didn't even smoke cigarettes. He had this game of climbing into his girlfriend's window on the sixth floor up a drainpipe, and then one night he had a few too many and slipped and fell." The second was the television presenter Paula Yates, the one-time 'Tube' star and former wife of Bob Geldof, who died in September 2000 of a heroin overdose three months after Bechtolsheimer arrived in Florida. Bechtolsheimer had become friends with Yates after he was introduced to her through his then girlfriend and fellow heroin addict Charlotte Korshak. "I was with Charlotte for five and a half years and throughout my entire time with drugs" he recalls. "Paula and Charlotte became best friends and they were basically inseparable. They were constantly together. Paula was really more Charlotte's friend. Charlotte and I lived together and Paula would come over to our house and I ended up going over to stay with her as well. We spent a lot of time together and became pretty close friends too by the end. I was thinking of going back to London when Paula died, but when I heard what had happened to her I thought 'This isn't right. I am better off staying out here for longer.'" During his time in the halfway house, Bechtolsheimer met two other musicians. One, Jeff, had been a backing singer for Ray Charles ; the other, Hans, was a 55 year old cowboy junkie who had worked with Gram Parsons and Little Feat. He jammed with each of them, and both of them gave him the fresh impetus to start song writing again. "Jeff was a great guy, a big black guy with an amazing voice" he enthuses. "I never got to know his or Hans' surname. As it was a rehabilitation halfway house everybody for anonymity's sake knew each other purely by their first names. Jeff quit after three months and went back to New York and relapsed when he was there." "Hans was from Denver, and I think he gave our music its country tinge. I was heavily influenced by him playing all this old country stuff. He would be sitting out on the porch when I got home. He would play the Grateful Dead, Little Feat, the Allman Brothers and all this weird old country stuff that I had never heard of before." "I still to this day haven't heard the originals. He taught me the songs, and I just learnt them as he sung them. I was never into country music before I went out there, but, with everything that I was going through at that time, it became immensely appealing. The amazing thing about country music is that its songs usually tell a a story. I really liked that, and so that became a big part of our sound". It was his Lou, who, sadly died of a heart attack in September 2003, and to whom 'We are Catfish' is dedicated, whom was able, however, to give Bechtolsheimer the most encouragement and support. While the support was a mutual affair, Bechtolsheimer in turn providing backing to Lou who was going through the agonies of a second divorce, Lou carried him through the trials and ordeals of his early sobriety, giving him a Gibson guitar when he had been six months clean. As Bechtolsheimer secured a residency once a week at the Da Da Lounge, a restaurant at Delray Beach, he also encouraged him with his song writing. "Lou was the guy who got me out there in the first place" he recalls. "Without him, I probably wouldn't be alive any more. He lived on a boat and every day he would call me up and say 'Will you come and play me your new stuff ?' so at least four times a week I would drive the half an hour from Delray Beach to where he anchored his boat, and he would sit and chain smoke while I would play to him . Even the songs I hadn't finished I had to sit and play to him. He was so in love with the music and so happy that I was actually doing well in it, and that I was making music again that he got really into it. He would sit there and he would virtually be in tears when I would sing something. He got so involved with it. At that stage I didn't know where to go with it and whether making music was just a childish fantasy which was all in my head or whether it was my calling in life and I think his support was exactly what I needed. He really did help me out a lot. Even when I moved back to England, he would be on the phone the whole time going 'How's it going ? Any new tracks ? Will you send me a CD ?' " Bechtolsheimer returned to London a year after he left in June 2001 with almost 50 songs. Shortly after he got back, he got in touch with Heiman, whom he had been friends with since he was 15.The two had occasionally jammed together and Heiman had also worked in a wide variety of other bands, playing an assortment of instruments mainly at an amateur level. "I was in emotionally a very fragile state, so I just wrote songs the whole time I was in Florida" he recollects. "I wasn't taking drugs for the first time in years. My only outlook was to play the guitar and write songs." "When I got back to London the first thing I did was I took my guitar and I went round to Hugo's" he says laughing. "I was still very ropy at playing the guitar, so we got together out of necessity. I phoned Hugo up and I said 'I have got to play you these songs'. The poor bastard had to sit there for hours while I struggled my way through all these songs." "Hugo started working on whipping the songs into shape. They were very simple and very ragged, and Hugo would say 'That chord's wrong, and that's wrong, and we need to change this and that.' We changed a lot of their arrangements around." In early 2002 Bechtolsheimer and Heiman, having put together a small songbook and deciding to name their band in tribute to the first Rolling Stones song that Ronnie Wood appeared on, formed the first line-up of Hey Negrita. It was not to last. "We formed the band with one of my old drug buddies and a young guy called Richard" Bechtolsheimer recalls. "We split up very quickly and it all fell apart within a month, so Hugo and I decided to make an album by ourselves." The duo completed an initial version of 'We are Catfish' in early 2004. Bectolsheimer provided vocals and played his uncle's Gibson on some of the tracks, while the multi-talented Heiman played all other instrumentation, including drums, additional guitar, the bass guitar, the slide guitar, the banjo and keyboards. The major label Rykodisc showed initial interest in signing the band but when a deal failed to materialise the pair returned to the studio in January of 2005, and, scrapping much of the original recording, recorded several new songs. The album, which features on it sleeve two fish swimming in a goldfish bowl with Bechtolsheimer and Heiman's faces super-imposed on their heads, was finally released in August on the small British independent label Fat Fox. It consists of some of the songs which Bectolsheimer wrote when he was in America and also several new songs. "It was Lou again." he explains, discussing his and Heiman's unusual choice of sleeve and album title. "He gave me this paperweight with two fish in it swimming around in seaweed. I was just a couple of weeks out of detox and going through a really hard time, and he said to me 'The two fish are you and me swimming around in the shit all day long, and we have got to find one thing every day that makes us laugh.'" "I was fiddling around with lots of different imagery when we were thinking about both the sleeve and the title and I suddenly thought 'Let's try a goldfish bowl' and so I tried that and it worked really well. I called up Hugo on the phone and I said to him 'I've got it. We are catfish.' The catfish live down in the Southern states of America and the album's a bit redneck and a bit bluesy, so I decided that's what we could call it. It's a silly idea, but it's got some meaning to it as well." Findlay, who is originally from Scotland and who has worked both as a drums tutor and also as a session musician, was a late addition to the group, joining the band in April of this year when Bectolsheimer and Heiman decided that they needed a drummer for gigging purposes. The three piece Hey Negrita will be touring the United Kingdom in September and October, and are also starting to plan their second album. "It is a very black record" Bechtolsheimer says in conclusion about 'We are Catfish'. "There are a lot of songs about the drug stuff. When I was out in America, I lost another 11 friends as well as Paula. There are songs too about people dying. There are songs about dealing with relationships, friends and family to a lesser level, and also about having a girlfriend after rehab and how you're not in a position when things go wrong to stick a needle in your arm and to make it okay. You have to deal with shit. It sounds pathetic, but at 26 and 27 I had to do that for the first time." "That may not be the sort of thing that will be within many people's experience, and doesn't make us particularly radio friendly. We're never going to be Number One Top of the Pops material with the stuff we do, but we're here for the long haul. The press is slowly building, and we're getting good reviews. We're off on tour soon. We're going to be playing all up and down the country. We're doing Liverpool, Manchester, Brighton, Oxford, Reading, Gloucester, Bath and Dublin. As individuals we take our music very seriously. We don't ourselves as individuals seriously. We're just out to have a good time, and I think that shines through in our live shows." "When the tour finishes and the promo stuff for 'We are Catfish' is finished, we'll probably take a week off and then go and do the next one. We're just happy to have the album ready. We went through so much crap last year with Rykodisc promising the world and not delivering, so now we're going out on a small label, but they're putting a bit of cash behind us and they believe in us, so we're definitely going in for them with the next record. I am just really happy to be doing this and to be able to have the opportunity." Felix Bechtolsheimer knows that he is lucky to be alive, that he is fortunate, while others such as Yates and Sanders and Lou have all died, both to have been able to keep his health and to have survived. In having been given an extra lease of life he is determined to make the most of every moment.
Picture Gallery:-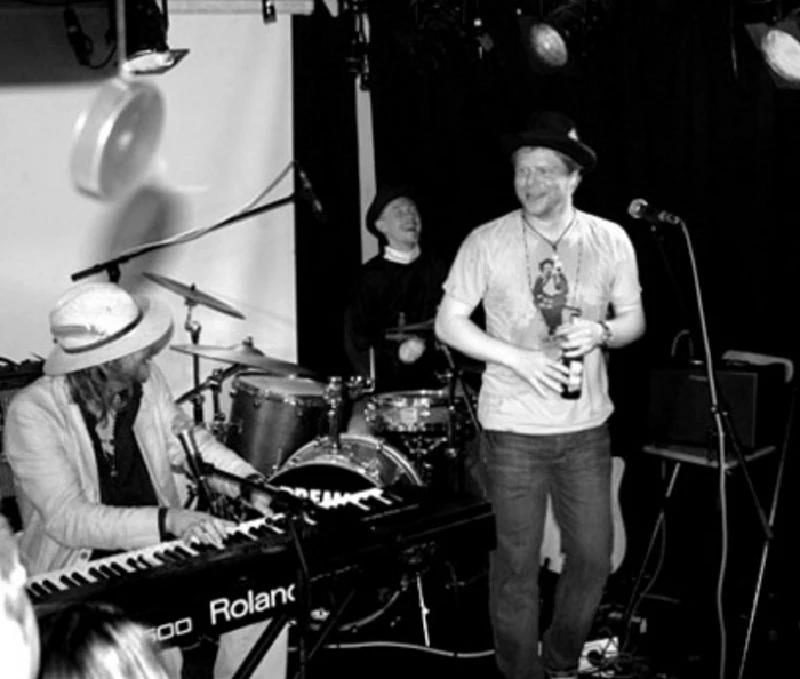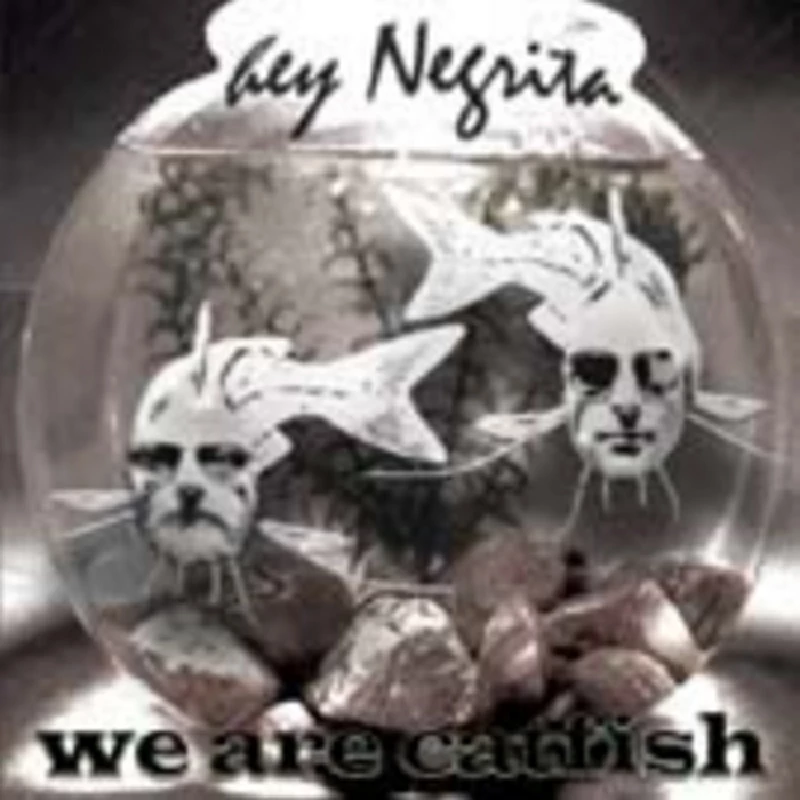 Visitor Comments:-
372

Posted By: John Thomson, Lossiemouth, Scotland on 16 Nov 2010
Great that someone would delve into this depth about a band which many people have never heard of. Saw Hey Negrita at Loopallu festival, Ullapool and i was mesmerised by their sheer passion, not mention the pure genius and originality of the music - which I listen to every day in the car.
---
interviews
---
Interview (2008)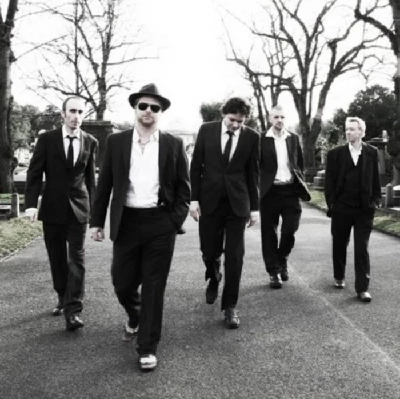 At a show in Glasgow, John Clarkson speaks to acclaimed country/blues outfit Hey Negrita about their third album 'You Can Kick', line-up changes and renewed sense of energy and creativity
Interview (2006)
live reviews
---
Oran Mor, Glasgow, 17/6/2008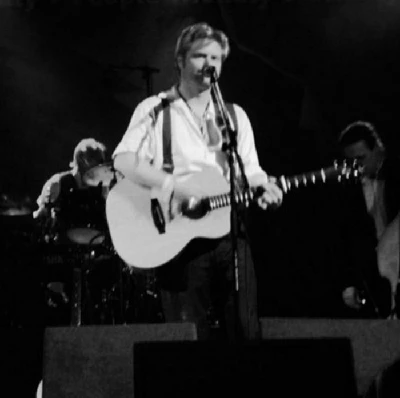 After a difficult year in which two of its principal members quit, John Clarkson at Oran Mor in Glasgow watches the new line-up of previously melancholic London-based blues/country rockers Hey Negrita play a blistering set fused with a new found spirit of optimism
Academy, Manchester, 28/10/2006
Pennyblackmusic Regular Contributors
---