---
published: 19 / 8 / 2005
---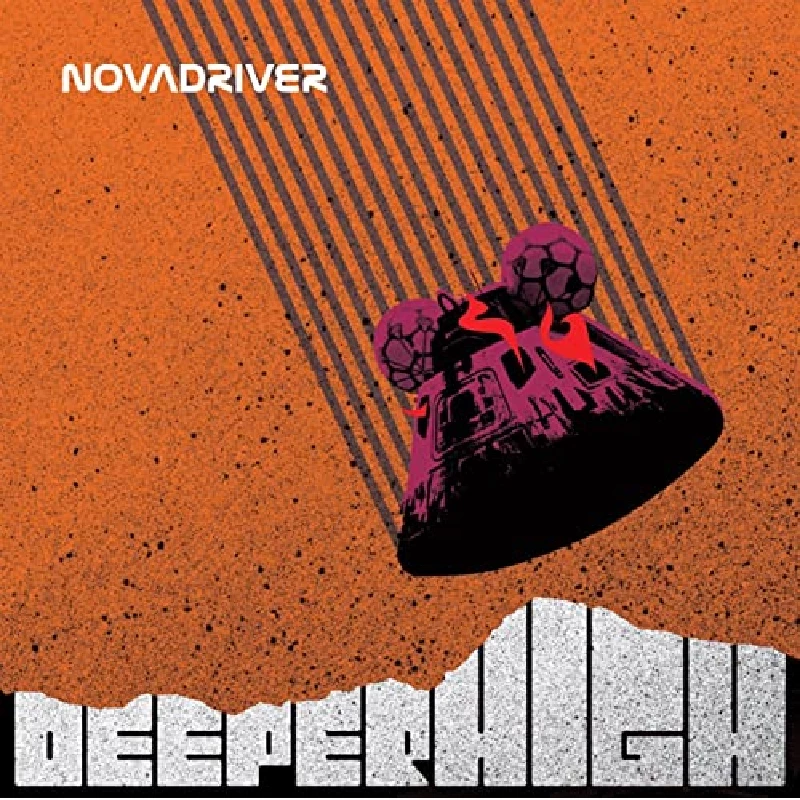 intro
Evocative second album from space rockers Novadriver, whose concerns otherwise remain decidely earthy
Novadriver evokes 70s era proto-metal like middle period Deep Purple and prime Captain Beyond. Able contemporaries such as the Spiritual Beggars and Terra are another touchstone. There's wah, flanger and phaser aplenty. The colossal thud of Eric Miller's drum reinforces James B. Anders bass stomp as the twin guitar assault of Billy Reedy and new boy Eli Ruhf belt out power chord riffs like Sons of Otis on speed. Mark Miers sings in a clear tenor, cutting through the astral fuzz with the same aplomb (and excellent effect) as Pete Stahl's work in Goatsnake. The band's outer space fixation is a cover for earthy concerns, with most of the lyrics stuck on the material plain. First Novadriver launches a put down of the possessive in 'You Want Yours, You Want Mine' before putting out their own demand for cash with the mugger anthem 'Roll You' and its insistent chorus of "How much money you got!?!" The title track is surprisingly enough not a dope ode; the drug he wants to overdose on is his lady friend. The drug song is the next one 'Turn to Stone', where heartbreak drives Miers to drink and drugs. The band slows things down on the reverie of 'Black Aftermath', where the lonely protagonist searches through space and time for other life. I'm going to ignore the pronounced resemblance of the opening riff of 'Machine' to a tune (by the unspeakable Lenny Kravitz) which shall remain nameless, since the remainder of the tune – and indictment of weaponizing space -  is quite cool, with Reedy wringing his solo from long, wavering notes. It's a marked contrast to the blistering wah solo he deploys in 'Bury Me Alive.' 'Stars After Stars …' is an instrumental with a disembodied voice apparently extolling the virtues of a planetarium. I'm not sure what 'Push That River' is about, other than the occasional references of "feeling so alone", though it does feature a trippy, echo-freak break. The album concludes with a double whammy of instrumentals: 'Blackout' is the longest song on the album at six minutes, thirteen seconds. It kicks off with a lumbering Monster Magnet style riff, briefly eases off in its middle section for some eastern-tinged hippy jangle, acoustic guitar and whale noises, then comes thundering back. 'Whiteout' follows 'Blackout' with an electronic noise intro that fades away into a oft-repeated drifting riff, chittering digital delay and signal breakup and thrumming bass. It's an evocative end to one far out album. The band's debut may have a very slight edge on its successor, but, regardless of which album you grab, space metal fans should dig Novadriver.
Track Listing:-
1
You Want Your, You Want Mine
2
Roll You
3
Deeper High
4
Turn to Stone
5
Dark Aftermath
6
Machine
7
Bury Me Alive
8
Stars After Stars...
9
Push the River
10
Blackout
11
Whiteout
Label Links:-
http://smallstone.com/
https://twitter.com/ssrecordings
https://www.facebook.com/smallstonerecords
https://www.youtube.com/user/SmallStoneRecords
https://smallstone.bandcamp.com/
Pennyblackmusic Regular Contributors
---