---
Deadman
-

Our Eternal Ghosts
published: 24 / 7 / 2005
---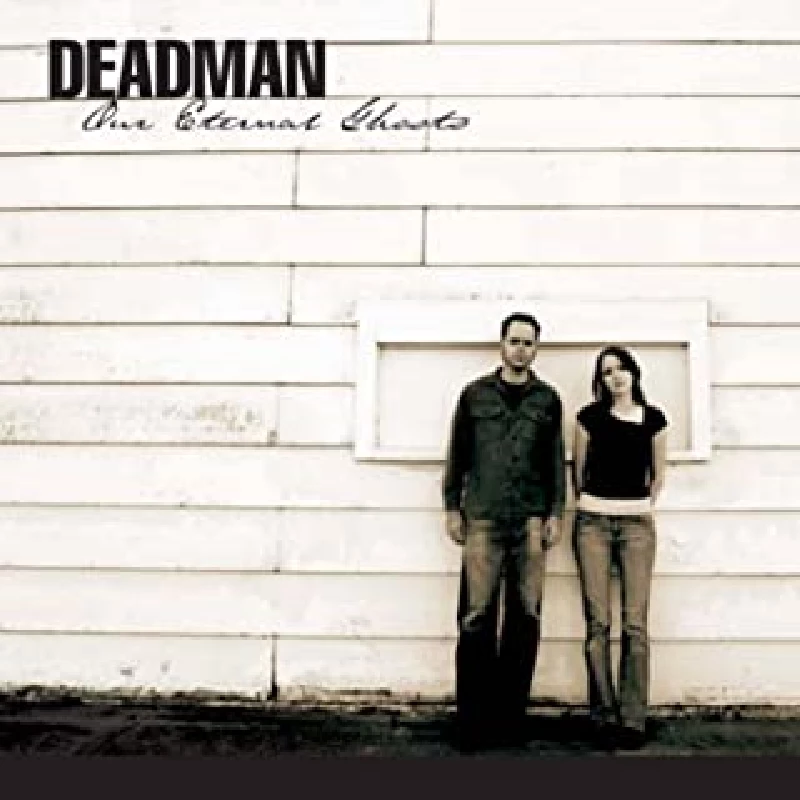 intro
Underwhelming Americana on second album from Texan duo, Deadman, the band of married couple Steven and Sherilyn Collins
I was led to expect something completely different by the press release that accompanied Texan duo Deadman's second album 'Our Eternal Ghosts', which suggested their music was "reminiscent of music from the days of Gram Parsons and The Band". It isn't! I think Steven and Sherilyn Collins, the married couple who make up Deadman, must have heard something entirely different in their music than I have ever done. Americana-flavoured though their music is, for the most part anyway, their sparse, precise, too cleanly recorded and consequently rather detached approach has failed to convince despite several attempts. Rather than the 60's pioneers they believe they allude to, more appropriate touchstones would be people like Jim White or Joe Henry, though Deadman fail to emulate either's invention, unpredictability or song writing talents. The Sherilyn Collins sung 'Slow Dance' is a pleasant enough Mazzy Star-like diversion, though she's no Hope Sandoval and whilst Steven Collins has a reasonably good, at times almost soulful voice, sounding not unlike Ron Sexsmith on occasion, their songs just don't lodge in your mind beyond their duration. Elusive and aloof, disappointingly 'Our Eternal Ghosts' left me cold and underwhelmed.
Track Listing:-
1
When the Music's Not Forgotten
2
Won't Be Long
3
Brother John
4
Werewolves
5
The Monsters of Goya
6
Sad Ole' Geronimo
7
Slow Dance
8
Absalom! Absalom!
9
Love Will Guide You Home
10
Brother John 2
Label Links:-
http://www.indian.co.uk/
https://www.facebook.com/olirecords
https://twitter.com/olirecords
http://www.songkick.com/users/onelittleindian
https://www.youtube.com/user/onelittleindian
https://plus.google.com/+OneLittleIndianRecords
Pennyblackmusic Regular Contributors
---