---
Lampshade
-

Because Trees Can Fly
published: 25 / 2 / 2005
---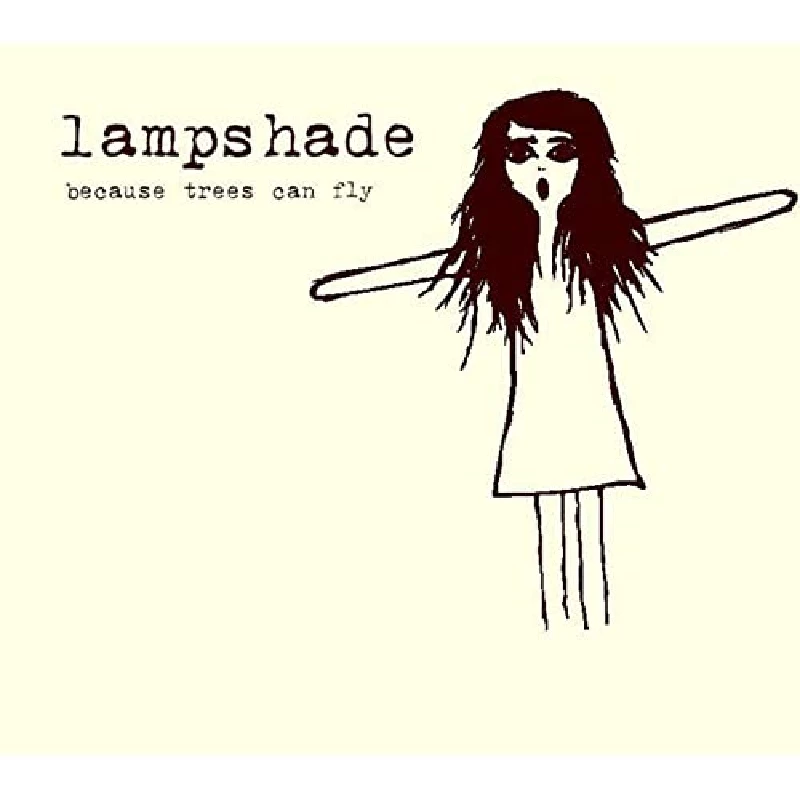 intro
Dreamily atmospheric and complex mood rock on debut album from enigmatic Danish-Swedish quartet, Lampshade
In spite of there being a couple of web sites dedicated to Lampshade very little can be found out about how the band got together. Their label, Glitterhouse, offers little to help. But it appears that the band members are Danish and Swedish and that the group came into being in 2000 with singer Rebekkamaria joining in summer 2001. The music this Scandinavian quartet makes is like two completely different musical genres meeting head on and the resulting crash producing a beautiful, peaceful noise which in a heartbeat reveals a much darker undercurrent. It's like taking a walk in dense woods on a summer's day, birds singing and all is well with your world then darkness suddenly falls and a prevailing sense of fear takes over. The beauty comes from lead singer Rebekkamaria's lead vocals (she also plays piano, organ, glockenspiel and melodica on the album) which are so familiar yet so far this writer has been unable to pinpoint exactly which female singer Rebekkamaria brings to mind. It's obviously one of the many Scandinavian female singer/songwriters; Anna Ternheim was the first to come to mind but although there are traces of Ternheim's vocals here as there is of a younger Björk, it doesn't quite nail it. Then thoughts went to the more 'popular' Scandinavian female singers like Stina Nordenstam, Maria Mena and Elin Sigvardsson but, again, it's not the whole picture. Despite the fact that if the name of this singer who is a dead ringer vocally for Rebekkamaria doesn't come to mind soon it's going to bug me for weeks, the vocals are simply stunning. Rebekkamaria's little girl lost vocals add the necessary lightness to the wall of sound that the remaining three members of Lampshade make. With a tight rhythm section of Johannes Dybkjar Andersson on bass and Daniel Löfgren on drums providing the frame, it's guitarist Martin Vad Bennetzen who coats that frame with a massive waterfall of sound. With added instruments like cello and horns all adding to the atmosphere it's an impressive collage of sound the band create. The type of sound which could only be made in dense woods in Sweden. This beautiful noise is apparent from the very first song, 'He Is Right In My Mirage', that melancholic soundscape is there from the off, weeping guitar lines, a ghostly piano weaving in and out and then Rebekkamaria's whispering vocals gently edging the song in before that wall of sound bursts in ready for battle. The desperate sound in Rebekkamaria's vocals is apparent towards the end of the song but still she manages to keep control and rather than scream the way she almost whispers is much more affecting. When other bands have attempted to produce this atmospheric type of music it's often failed because of a lack of melody and the songs end up sounding not much more than a directionless wall of sound. Perfectly okay to let out some frustration to but not much else. Where Lampshade excel is that on songs like the title track the melody stays intact throughout the song even when those guitars come crashing in. How often have we heard a song starting like a gentle ballad only for it to loose all its beauty when the music is turned up a notch? This doesn't happen with Lampshade, on 'Because Trees Can Fly' they even have Andersson adding a few vocals to offset the beauty of Rebekkamaria's. The cello playing above that dense wall of sound also adds another dimension to the song. This is an album to listen to, not one to have playing in the background. So complex at times it does take a while before all it all makes sense. But it's worth spending time getting to know Lampshade; this is an album to return to time and time again and always find something new.
Track Listing:-
1
He Is Right In My Mirage
2
Clean
3
Because Trees Can Fly
4
Angel In Stockholm
5
Come On In
6
Within Symmetry
7
As I Left The Room
8
Adorable Void ?
9
Raindrops
10
Plakka Plakka
11
The Hug
12
Treasure Is
Label Links:-
http://label.glitterhouse.com/
https://www.facebook.com/GlitterhouseRecords
https://twitter.com/glitterhouserec
https://www.youtube.com/user/GlitterhouseTV
Pennyblackmusic Regular Contributors
---