---
Harper Lee
-

All Things Can Be Mended
published: 19 / 11 / 2004
---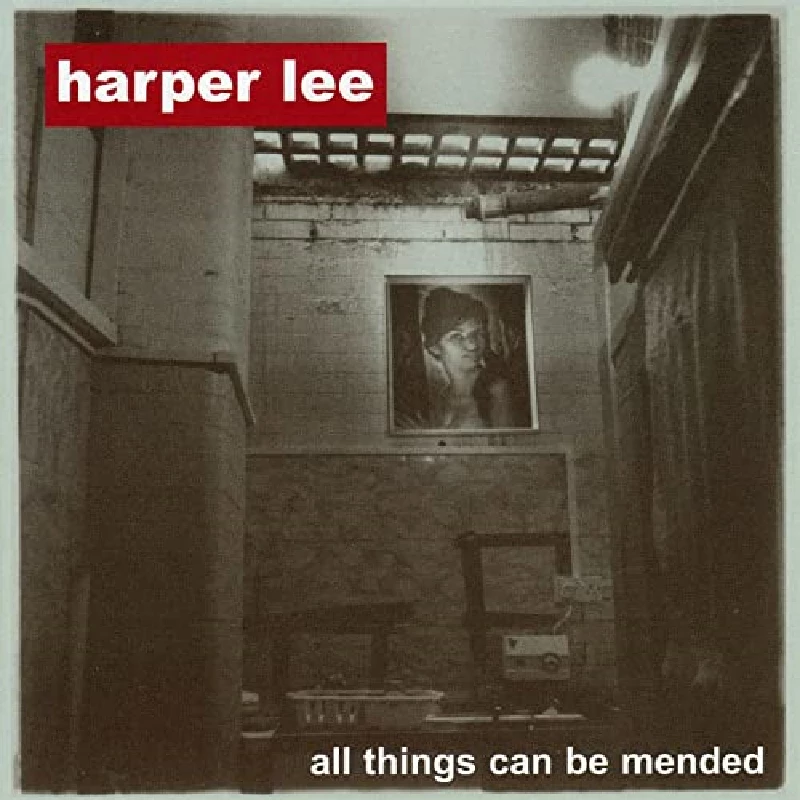 intro
Slightly predictable but otherwise thoroughly convincing melancholic indiepop on third album from Brighton-based duo Harper Lee
'All Things Can Be Mended' is Harper Lee's third album already. The Brighton based band , which consists of Keris Howard and Laura Bridge, formed with the aim of releasing only one single, the 7" 'Dry Land', and then disappearing just like the writer Harper Lee, who they named themselves after, who wrote one great book 'To Kill Mockingbird' in 1960 and then never built up on its success and did anything else. The band, surprised with the positive reaction of fans, however, decided to continue. Since then they have released another two singles as well as the three albums. The ten track 'All Things Can Be Mended' opens with the fairly grey and sad tune of 'Everybody Leaves' and which then merges into the next song 'Left-handed'. The latter opens with an autumnal organ sound. "Sorry can I say I'm drowning, My lungs are full and everything's dark" sings Keris the band's singer and song writer. The following 'I Don't Need To Know About Your Wonderful Life' has a much brighter and almost glittery sound. The song has an element of protest with its convincing and self-minded attitude. 'Autumn' has a very soft and fluent tune. Percussion fills the background as light. Also the lyrics are more positive "A bonfire in your eyes?The Coldest starry night/It's you I'm holding tight/I can see this life tonight" sings Keris with hope in his voice. On contrary, full of desperation is 'This Is The Sound That a Heart Makes When It's Breaking'. Its title probably speaks for itself. The tune of the song has slightly tired feel to it which rocks along to vocals that certainly do sound heartbroken. The song is followed by 'Everything Is Going To Be OK' as if the band wanted to balance things out a bit and not leave the the listener in the dark blue corner of the sadness of the previous song. 'There Is A Light In Me That's Gone' closes the album. "I've counted the times, so many I've changed my mind, maybe resigned…" go the lyrics. The music remains faithful to the darker shade of the album and while it may feel little too bleak it  provides large amount of comfort as well. 'All Things Can Be Mended' is a very good album. It has a great structure to it and all songs fit in it together really well. The only slightly negative thing to say about it is that it doesn't seem to bring much novelty to Harper Lee and after their second album 'Everything Is Going To Be OK' comes across as a little predictable. Still, it's definitely worth listen and if you are fans of the indiepop genre you won't be disappointed.
Track Listing:-
1
Everybody Leaves
2
Left-Handed
3
I Don't Need To Know About Your Wonderful Life
4
Let Me Know
5
Stupid
6
Autumn
7
Isn't This Where We Came In?
8
This Is The Sound That A Heart Makes When It's Breaking
9
Everything's Going To Be OK
10
There Is A Light In Me That's Gone
Label Links:-
http://matineerecordings.com/
https://www.facebook.com/matineerecordings
interviews
---
Interview with Keris Howard (2006)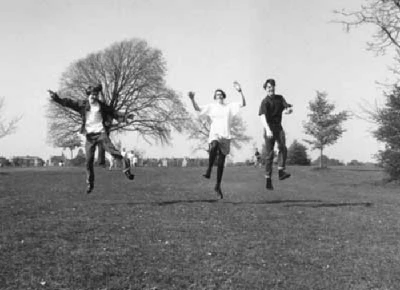 Former front man with indiepop groups Brighter and Harper Lee, Keris Howard chats to Chris Jones about one time Sarah Records' signing Brighter's second compilation, 'Out to Sea', which has just been released on Matinee Records
Interview (2002)
Pennyblackmusic Regular Contributors
---