---
Miscellaneous

-

Laughing Academy
published: 24 / 9 / 2004
---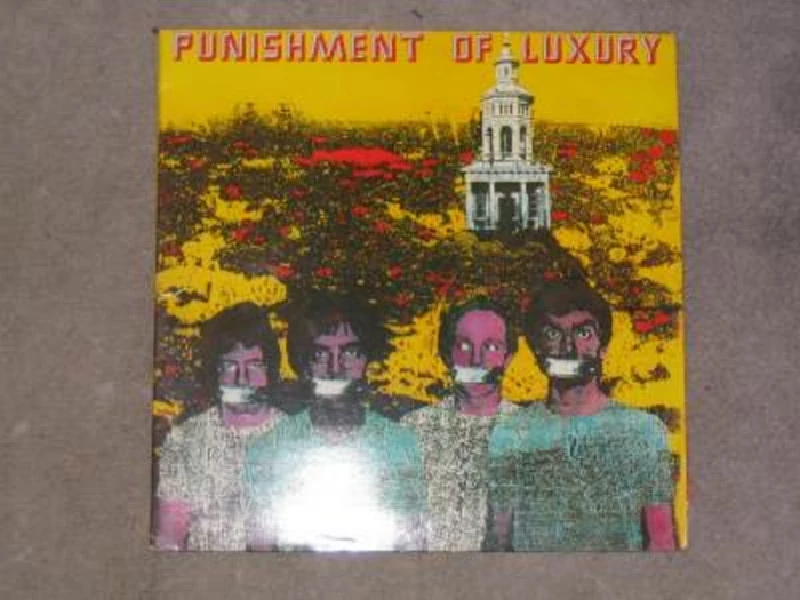 intro
In the latest in our 'Re : view' series in which our writers look back on records that they feel deserve a second evaluation, Dave Toynton examines 1970's punk band Punishment of Luxury's lost classic, 'The Laughing Academy'
There are many people on the indie music and punk scene who have never heard of Punishment of Luxury. While their one and only album, 'The Laughing Academy' was acclaimed at the time it was released in 1979, it is a much under-rated punk record and one that has been largely forgotten about now. Punishment of Luxury, or Punilux as they were sometimes called for short, formed in the North East of England in 1976. The group, which initially consisted of Brian Bond (vocals, keyboards), Jeff Thwaite (drums), Malla Caballa (guitar, vocals), Nevill Luxury (guitar, keyboards) and Jimmy Giro (bass), released their debut single, 'Puppet Life', in 1978. I saw them about this time. The band itself looked very straight. Unlike many other punk groups of the time, none of the members had coloured or spiky hair. Instead their hair was long and ran down to shoulder length, and they wore casual shirts and clothes. In terms of stage presence, they were untouchable! Not only did their raw punk have some great guitar riffs, but they were also like an acrobatic troupe, juggling and performing backward somersaults. It was really entertaining stuff! By the time 'The Laughing Academy' came out the following year, Punishment of Luxury had gone through some line-up changes. Malla Caballa had been fired, and Steve Secret had replaced Jeff Thwaite in the drummer's chair. If you can imagine a punk band, all of whose members were suffering from schizophrenia, then that is something like what Punishment of Luxury sound like on the demented 'The Laughing Academy'. While the album has a very earthy punk sound, the mood and the tempo of the songs changes constantly throughout. I don't think that you could get a band more individual. 'The Laughing Academy' is like a story book. Each track on the album tells a tale very different from the last one. It is the equivalent of watching a video or a DVD consisting of several different episodes of 'The Twilight Zone'.. The album opens with the raucous first single, 'Puppet Life', and on it a worn-down Brian Bond sings of having his opinions oppressed.["Once I had my own mind/ but in your sewer I was blinded/ wallowing around like a albino crocodile"] The second song is called 'Funk Me' and, in contrast a funny track, pokes fun at medallion men who go to discos. ["Funk me til I'm crazy/Sex is just a dream/I drink your gaze and soak in dust and cream]. 'The Message' shows off an adventurous, fantastical side to the band and is the story of a satellite station picking up another life form on its equipment and trying to make contact. Last but not least, there is 'Obsession', which is a well-crafted horror tale. 25 years on from first hearing it, its lyrics still make the hairs on the back of my neck stand on end. It tells of a man obsessed with a girl he fancies. One is tricked into believing that he simply wants to seduce her, but as the song nears its end you realise he's abducted and killed her. The song ends with these chilling words: "It only seems to happen with a corpse or a dream/Dead bodies don't betray you/They never try to scream/Scream!" Thatthen is an overview of the album Punishment of Luxury's 'Laughing Academy', which is one of my favourite albums of all time because it's so diverse musical and lyrically. If you've never heard the album try to get hold of a copy . It's an experience What was really sad was that in 1980 United Artists , Punishment of Luxury's label, were taken over by EMI and they broke up shortly after being dropped for the likes of the Cockney Rejects and Vice Squad
Track Listing:-
Picture Gallery:-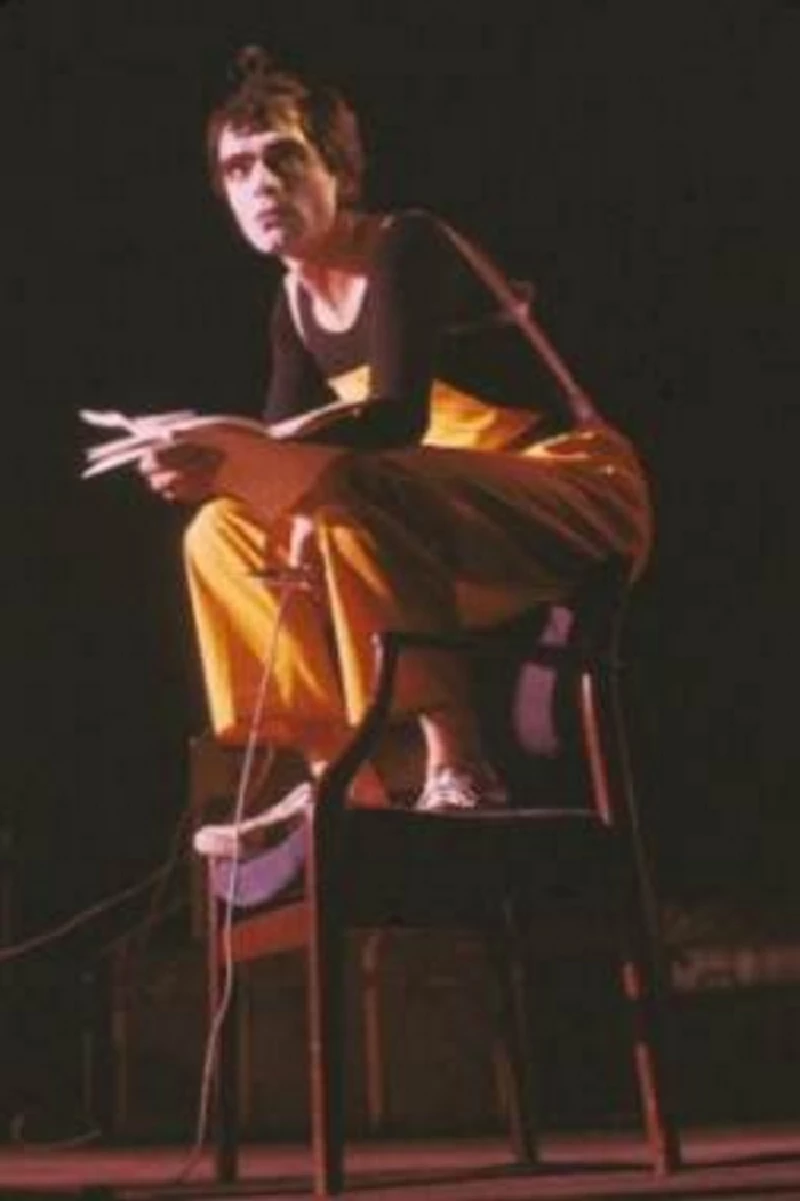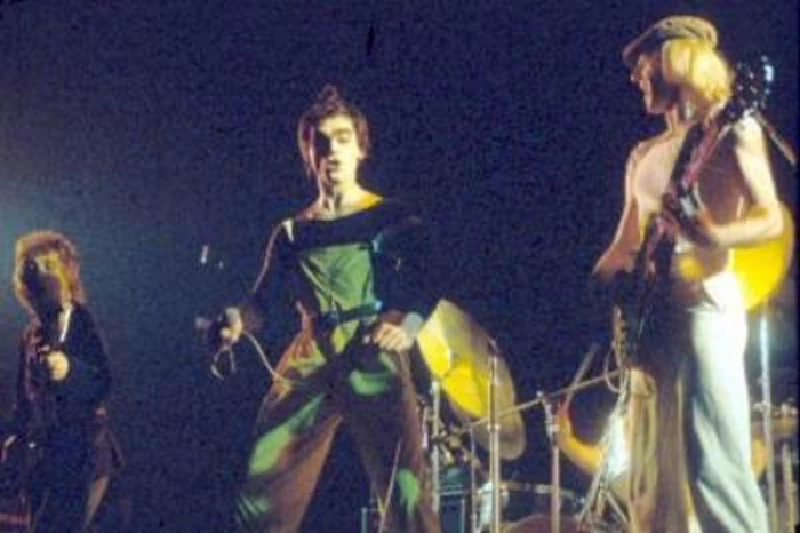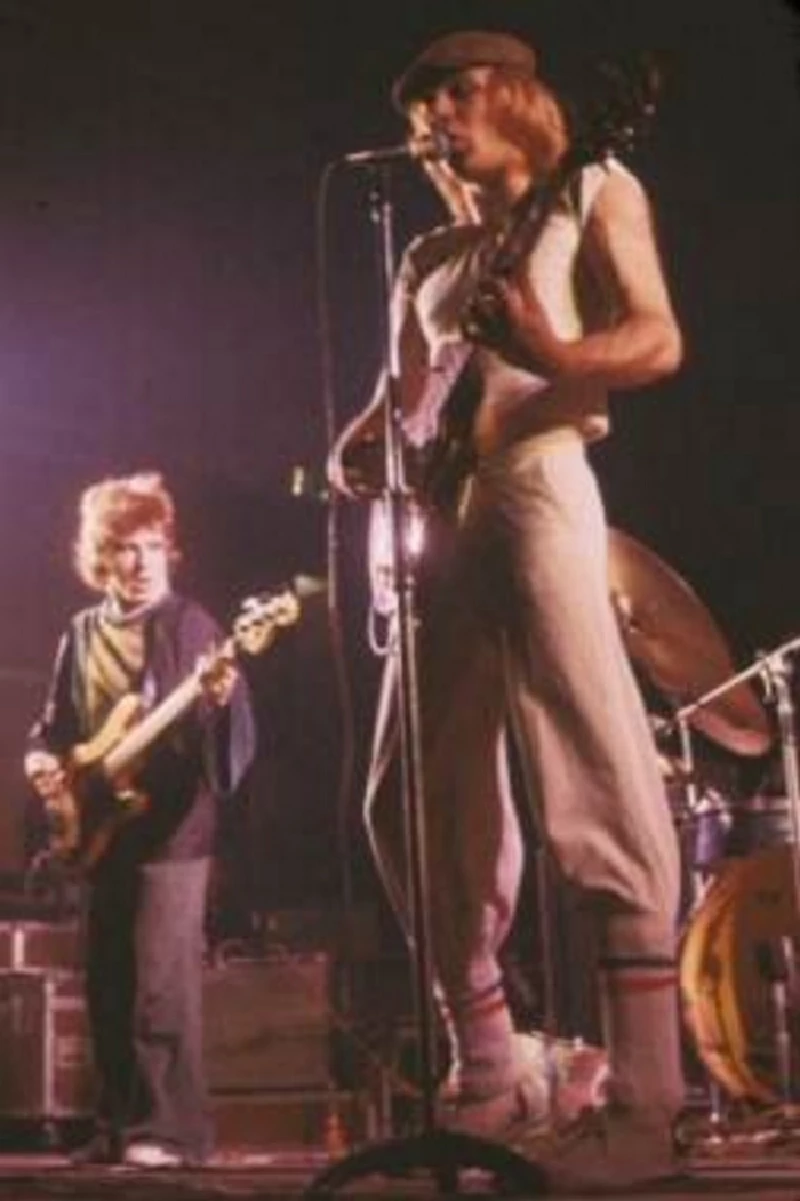 Visitor Comments:-
694

Posted By: Kerroj, Martinsburg WV, USA on 14 May 2014
Brain Bomb is my favorite single of all time by anyone!!
---
430

Posted By: Mario, Rome, Italy on 03 May 2011
Punilux were one of Alphaville's Marian Gold's favourite bands back in the late 70s! I absolutely love thier Obsession and Hold Me, two masterpieces!
---
370

Posted By: Les, Shrewsbury, Shropshire on 13 Nov 2010
At long long last i've got a copy of the CD. With bonus tracks to replace my well worn out album. I was lucky enough to see them in Shrewsbury many years ago. I was blown away at the time and bought the album and singles. Have now got all 4 CD's (Bliss). Punishment of Luxury have to be the most underated band of all time. They were and still remain one of my fav bands. If you have not heard 'Laughing Academy'. Go and get it NOW. At only 8 quid on amazon it's bargain of the century. (They are coming to take me away....... not without my punilux they won't).
---
164

Posted By: Paul Barlow, Swinton , Manchester on 08 Feb 2009
Travesty that Punilux weren't as 'big' as many New Wave bands of that period , they were like Fischer Z , Wire , The Flys in that they were too original to be 'pigeon holed' so never got the coverage they deserved. Brain Bomb will always be one of the best pogo/jump about songs ever. If they do it at the North Bar gig in Blackburn I'll be pushing my mid 40's frame to the limit!
---
159

Posted By: Nick, England on 09 Jan 2009
Hello I was just wondering if anyone had any idea where I might be able to find the Laughing Academy album on CD. I know that this was probably never even released on CD so very unlikely. Nonetheless I have been trying for months with no luck so far. Any help would be much appreciated! Thanks
---
158

Posted By: carl, england on 07 Jan 2009
what a fantastic band..saw them many times..mainly retford porterhouse.
---
128

Posted By: Mark Fleming, Edinburgh, UK on 15 Aug 2008
Punishment of Luxury possessed one of the greatest names ever for a rock n roll band. (I believe it was originally the title of some painting by a 19th century artist, who must go down as a prototype punk even older than Iggy Pop). The LP is fantastic, and for Punilux to be dropped in place of Oi music like Vice Squad just demonstrates how the record industry didn't have a clue. Punlix may have sounded a bit 'prog' at times but they had more originality than 1,000 of those mohican-topped clones who arrived in the early 80s playing heavy metal that pretended to be punk. Wanna hear a punk classic - Brain Bomb, the b-side of 3rd single Secrets. It even inspired my website!
---
121

Posted By: John "Going Cheap At The Gates Of Hell" Stanton, Alexandria, Virginia USA on 11 Jul 2008
I lived in the UK 79-84 and Punilux lps and 45s spent more than a little time on my turntable. Still do, in fact. I recall a gig at the Marquee in 1983 (I think) where Jimi was decked out in full nurse's regalia...or was it just all those rollups before (not to mention during) the show?
---
102

Posted By: Wozrokka, Bury, Lancs on 18 Jan 2008
A great band, concur with the review, never got to see them but was instantly hooked on Puppet Life on John Peel. Anyone not old enough to have been there, should check out Magazine and The Original Mirrors too. Have the original Vinyl album if anyone's interested. Peace and Warmth and Light to All
---
88

Posted By: jimi giro, newcastle on 20 Sep 2007
thanks for the reveiw my friend, check out the punilux reunion gig on you tube.
---
Pennyblackmusic Regular Contributors
---