---
REM
-

Around The Sun
published: 16 / 9 / 2004
---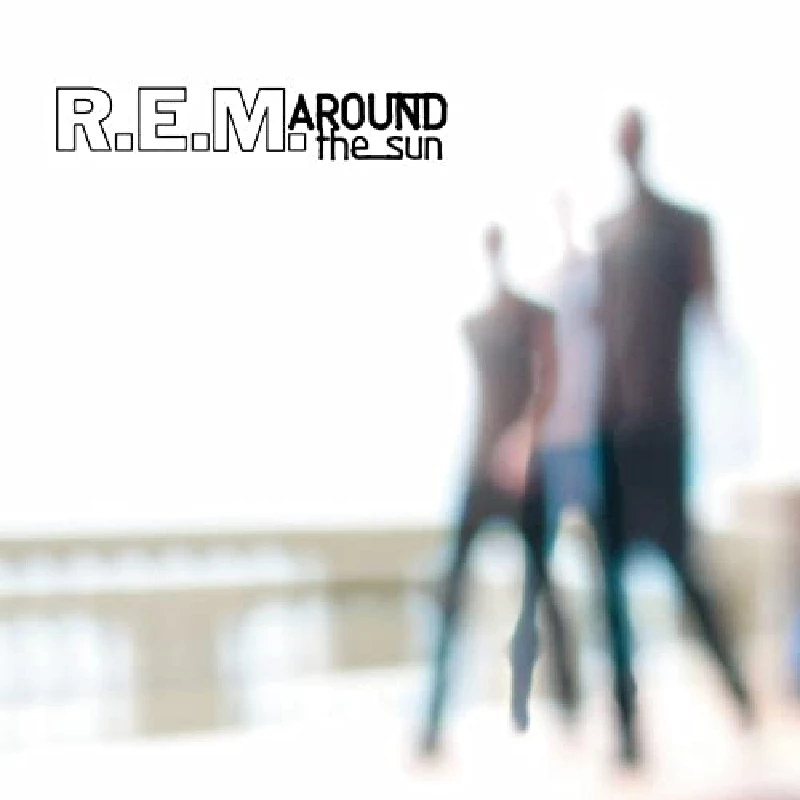 Label: Wea
Format: CD
intro
Strong latest album from REM, their third as a three piece since the departure of original drummer Bill Berry
'Around the Sun" is Michael Stipe, Mike Mills and Peter Buck's third album as a three piece since the departure of original drummer Bill Berry. The album opens up with the new single, 'Leaving New York'. And if you like that track, then you will probably love the rest of this album. 'New York' is a song about a love affair with a city and after 9/11carries particularly poignant meaning. 'Electron Blue' follows and has a dancey drum machine moog feel to it. 'The Outsiders' features Q Tip rapping on the end of it, but this doesn't muck the song up at all. In actual fact, it fits on well and helps tobring the song to an affirmative close. As on all the album, Michael Stipe's vocals are crystal clear and lovely. 'Make It All Okay' sees the band in reflective mood. 'Final Straw' is reminiscent of the Cars' 'Drive' and is perky and features some strong guitar guitar playing. 'I Wanted to Be Wrong' is perhaps my favourite track on the album. Acoustic based, it is as powerful as 'Everybody Hurts' and well sung and played. "Wanderlust' is a sing-a-long number, while 'Boy in the Well' is very moody .'Aftermath' is strummed, and easy to hum along too. 'High Speed Train' features some very odd instrumentation at its start and some fantastic Spanish acoustic guitar. 'The Worse Joke Ever' is anthem like and heartwarming. while 'The Ascent of Man', which again is well played, features a pleasant organ break from Posies frontman Ken Stringfellow. It ends with the title track which has something of a Beach Boys vibe, and that ends the album. A great record. There will be few better records by the year's end.
Track Listing:-
1
Leaving New York
2
Electron Blue
3
The Outsiders [feat. Q-Tip]
4
Make It All Okay
5
Final Straw
6
I Wanted To Be Wrong
7
Wanderlust
8
Boy In The Well
9
Aftermath
10
High Speed Train
11
The Worst Joke Ever
12
The Ascent Of Man
13
Around The Sun
live reviews
---
Royal Albert Hall and iTUnes, London, 24/3/2008 and 26/3/2008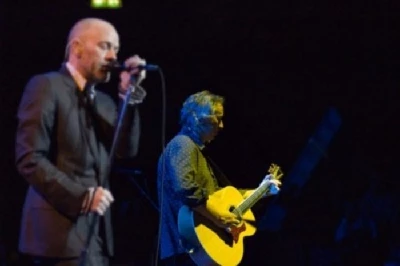 At two showcase gigs to promote their new album 'Accelerate', one at the Royal Albert Hall, the other a tiny show at the iTunes Store, Anthony Strutt watches two very different, but almost equally powerful performances
Hammersmith Odeon, London, 19/2/2005
Make Trade Fair Oxfam, Hammersmith Apollo, 20/9/20
Carling Academy, London, 24/6/2003 (1st Night)
Carling Academy, London, 25/6/2003 (2nd Night)
related articles
---
Alex Rex: Live Review (2019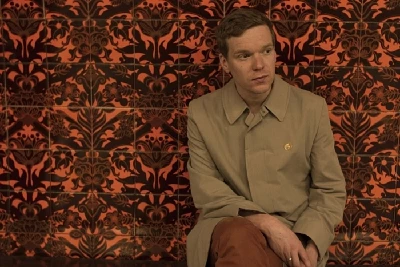 At an intimate and ancient venue in Sheffield Nicky Crewe watches Alex Neilson as he 'ditches bitterness to take us straight to regret' with his dark and powerful music. He also gives us the magic formula for the cure for depression, raising spirits in more ways than one.
Pennyblackmusic Regular Contributors
---