---
published: 17 / 2 / 2004
---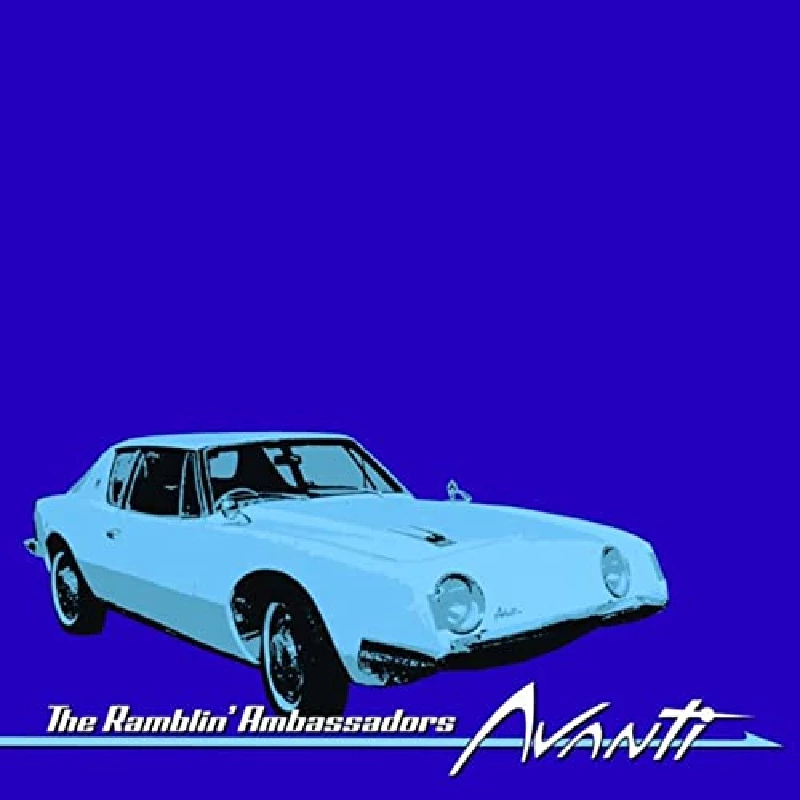 intro
Enjoyable Dick Dale-Link Wray influenced instro-surf which combines oriiginal tunes with Ennio Morricone, the Sid Presley Experience and Shadowy Men From a Shadowy Planet covers
Forming from the ashes (leftovers?) of Huevos Rancheros, the Ramblin' Ambassadors continue to play Dick Dale-Link Wray influenced instro-surf music with a 29-minute set. Six originals sit alongside covers of Ennio Morricone, the Sid Presley Experience and Shadowy Men From a Shadowy Planet. After the leadoff Morricone cover 'Sixty Seconds to What?' sets the mood, the album heads into muscle car surf music territory. 'Lungbucket' and 'Theme from 'Ramblin' Bastards' are driving music for your GTO, not your Woody. They eschew the single-note lines of  the more polite purveyors for fuzzed out Davie Allen style leads and raked Wray chords. The album turns west  for 'Hawgtied', and 'Dead Man's Flats'. The latter begins with some Rumble-like bars, before some evocative Hammond organ and lonely trumpet stamp the mark of Morricone on it. The country feel continues on the alarmingly perky 'Hangin' Tree'. 'Hup Two Three Four' is more muscle car instro rock — in this case, the Batmobile would appear to be the vehicle in question. 'Hup Two Three Four' is also the only number with vocals (you have to guess what !). Shadowy Man Brian Connelly was a brilliant composer of surf music, and the ramblin' Ambassadors due 'Twenty Original Fembots', one of his best, full justice. The heavily reverbed 'Hairless Cat' offers a creepy finale, with beatbox and eerie theremin (is that redundant?) providing some evocative accompaniment. If you're the sort of music fan who wants as much guitar instrumental music as they can get, 'Avanti'is a must, and will undoubtedly be in heavy rotation in your CD player— but even if you're the sort of person who only has a handful of albums, it's definitely one to consider picking up.
Track Listing:-
1
Sixty Seconds to What?
2
Lungbucket
3
Theme from "The Ramblin' Bastards"
4
Hawgtied
5
Dead Man's Flats
6
Hangin' Tree
7
Hup Two Three Four
8
Twenty Original Fembots
9
Hairless Cat
Pennyblackmusic Regular Contributors
---