---
Fonda 500
-

Spectrumatronicalogical Sounds
published: 30 / 12 / 2003
---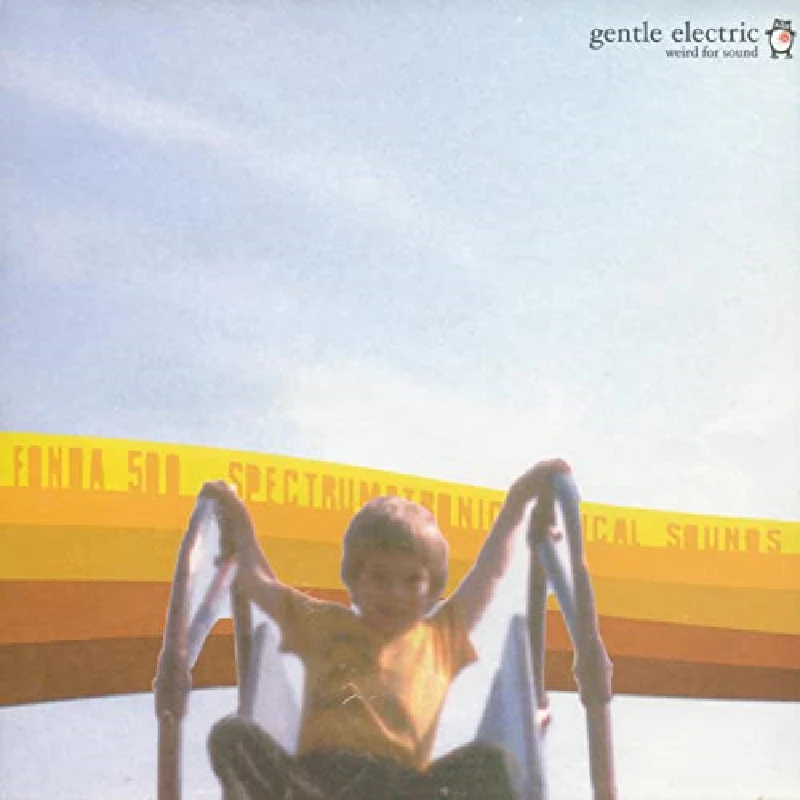 intro
Life-affirming, infectious and uplifting indie rock from maverick Hull-based popsters, Fonda 500
This album will not wash your car for you. It will not improve your performance down the bookies', nor will it help you figure out the square root of pi. 'Spectrumatronicalogical Sounds' is not an easy way to diet, or to improve your athletic performance . Fonda 500 cannot guarantee that you won't get downsized before the end of the year, or that you will be able to play better tennis. That said, Fonda 500 will improve your life. Allow them to peel back the curtains of your serious musical tastes and let some sunshine in, Hull-style. It would be unfair to describe Fonda 500 as a British equivalent to the Flaming Lips, but only because they deserve to be heard in their own context. This is infectious, uplifting, energising music; music to make you feel happy; music to make you get up and dance. Which is not to say it lacks substance. Musically, and lyrically, Fonda 500 keep up. The sheer range of sounds, both oddball and conventional, is mind-boggling. Over 72 minutes the band manage to keep up the happy-clappy face while never once becoming dull or boring (alright, you find your attention wandering from time to time, but that's only to be expected). Whether the sillier, more childish tracks on the album will stand up to sustained repeated listening is another matter (and one for your personal sustained-silliness-threshold), but that's not the point. The point of 'Spectrumatronicalogical Sounds', and much of Fonda 500's oeuvre, is to be happy with what you have, and to live for the now. The moment is there to be enjoyed, and this sort of thing makes it all the more enjoyable. If you're not familiar with the evolving Fonda sound, it's part-Stereolab, part-Lips, part-indie and part-old-time-pop – there are few sad, lonely moments on this album. But even if you normally have an aversion to pop jollity, the songs here do speak for themselves. 'Arigato', which is Japanese for 'thank you and goodbye', and reminiscent of Pizzicato Five, is a fine, relatively conventional pop song. There are two prominent spoken-word tracks, 'Open' and 'Close' –both featuring the Playschool-like voice of Josie Wiciejowska – which bookend the main section of the album, and describe the adventures of boys and girls and spectrumatronicalogical sounds in children's-book tones. It is hard to pick out further stand-out tracks – not because of their scarcity, but because there are many there (and, yes,because they tend to melt into one-another in a kind of rainbow sludge. But in a nice way). There is a vague theme here, of the power of sound and music, and the technology, old and new, used to make them, but it isn't necessary to get caught up in it. What the band have created is a sparkling gem of an album, one that shines brightly for the moment, and won't stop bothering you until you've given it a proper listen and fallen in love with its infectious charms. It may not be a long, drawn-out, lifelong marriage, but it is probably a sonic love affair worth having.
Track Listing:-
1
Like a Welcome from a Friendly Cassette
2
All of the Songbirds Love You
3
Un éléphant
4
Robotic Samba Program
5
Electronic Bee
6
Arigato
7
The Sound Of The Mathématiques
8
Open...
9
The Boy Who Made a Girl Out of His Xylophone
10
Warmth and Light Are Everything. Warmth and Light Is You
11
La Mariposa Del Noche
12
The Girl in the Mountain Pnut T-Shirt
13
Tampico M.E.
14
Natures Magic Wand
15
The All Over Cazio Country Sound.
16
Hey Hey Its the All New Cuico Clientos Show Show
17
I.A.M.A.D.R.U.M.M.E.R.
18
Ghost Train
19
Le Jeu de Poche Has Great L.E.D's
20
Digital Space Pop
21
At the Shallow End of the Zoo
22
Humming Bird Tree
23
Insectual Keyboard Dweller
24
Simon's Alphabetical Beard
25
Inside the Memorymind of the 8th Dimensional Mind Drummer
26
Spectrumized Smile
27
Warmth Can Sound Like This
28
This Sound Will Break Your Heart Not Your Stereo
29
Close
30
Untitled
interviews
---
Interview (2004)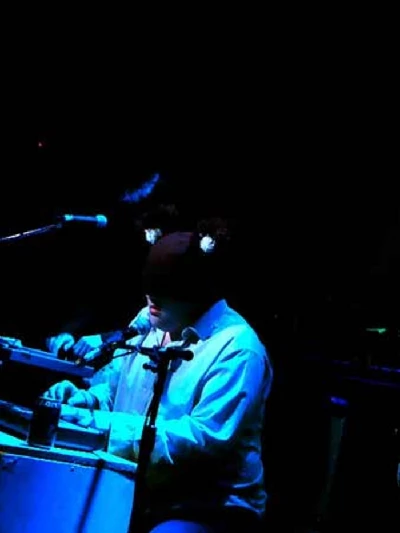 Battling against the perils of a soundcheck and an over enthusiastic DJ, Anthony Dhanendran's interview with Fonda 500 at a recent London gig goes disastrously wrong, but still manages to come to a happy conclusion
Pennyblackmusic Regular Contributors
---