---
REM
-

Bad Day
published: 11 / 11 / 2003
---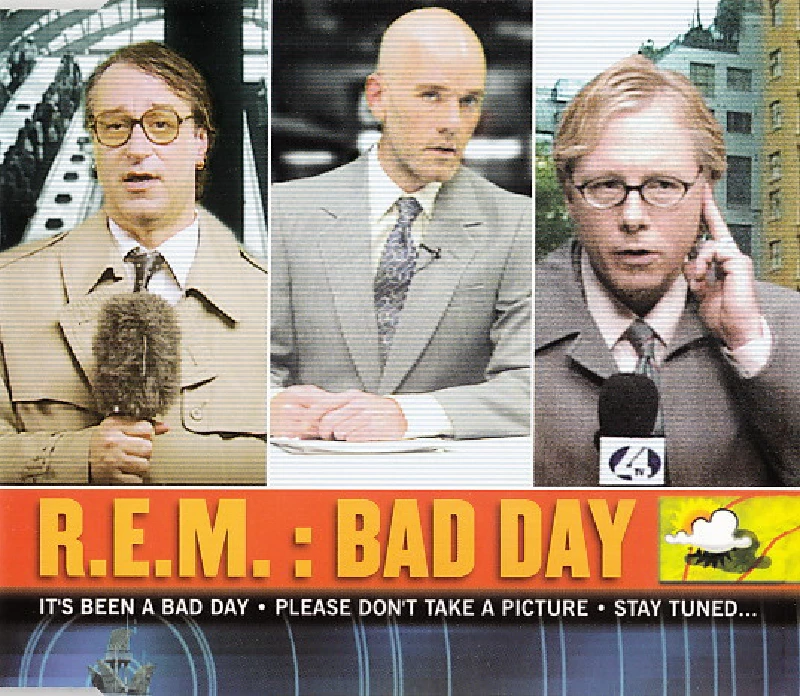 Label: Wea
Format: CDS
intro
Mildly disppointing new single from REM, taken from their hits singles album, 'In Time'
'Bad Day' is REM's first new single in two years, and comes from their new Greatest Hits package, 'In Time', which features their Warner Brothers hit singles from 88's 'Green' up until this one. 'Bad Day' comes on 2CDs and one 7".The 7" is the same as CD1. 'Bad Day' was written by the original 4 piece REM, so it predates 99's 'Up' album,after which long-term drummer Bill Berry quit the band. It sounds in feel like 87's 'It's the End of the World as We Know It (and I Feel Fine)'. Michael Stipe's vocal is very up front, Peter jangles his Rickenbacker and Mike Mills' bass is very punchy. In other words it is classic REM. The B Sides are a bit of a let down, and feature two covers, the first being Athens, Georgia band Magnapop's 'Favourite Writer'. Michael produced the original back in '91. but ,while the REM version is faster, it is not, however,a great song. The other cover is 'Out in the Country', which was recorded originally by Arlo Guthrie. It sounds here like it could be Mike Mills on vocals and has a jazzy, country feel. The last number 'Adagio' is a new number and is an instrumental and is completely unlike any other REM recorded work to date. It is completely classical in feel and very different. If you're not a hardcore fan though, it would be better getting the album instead.
Track Listing:-
1
Bad Day
2
Favourite Writer
3
Video Bad Day
live reviews
---
Royal Albert Hall and iTUnes, London, 24/3/2008 and 26/3/2008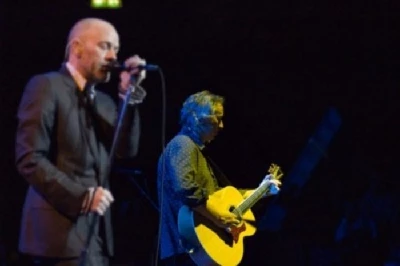 At two showcase gigs to promote their new album 'Accelerate', one at the Royal Albert Hall, the other a tiny show at the iTunes Store, Anthony Strutt watches two very different, but almost equally powerful performances
Hammersmith Odeon, London, 19/2/2005
Make Trade Fair Oxfam, Hammersmith Apollo, 20/9/20
Carling Academy, London, 24/6/2003 (1st Night)
Carling Academy, London, 25/6/2003 (2nd Night)
related articles
---
Alex Rex: Live Review (2019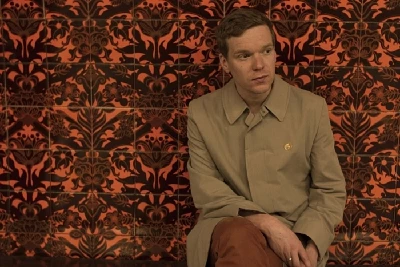 At an intimate and ancient venue in Sheffield Nicky Crewe watches Alex Neilson as he 'ditches bitterness to take us straight to regret' with his dark and powerful music. He also gives us the magic formula for the cure for depression, raising spirits in more ways than one.
Pennyblackmusic Regular Contributors
---