---
published: 12 / 10 / 2003
---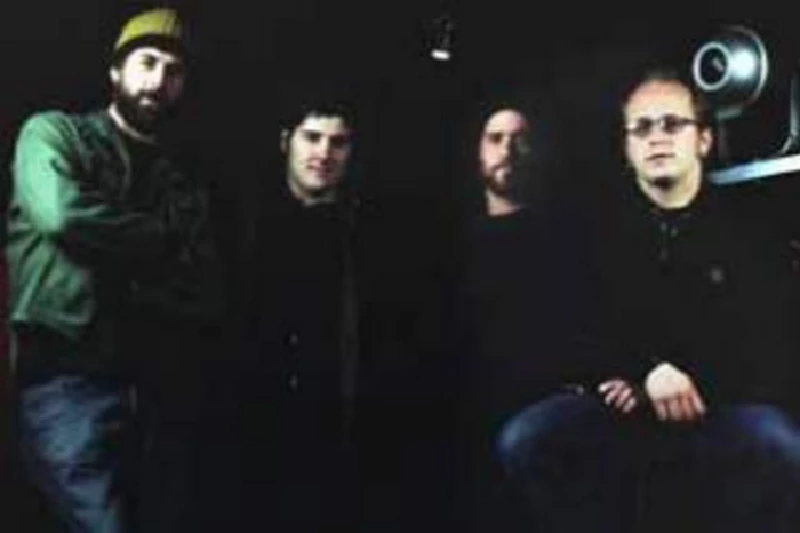 intro
Passionately independent. Hot Water Music have the reputation of being America's hardest working band. With their profile increased since they signed to Epitaph, Ben Howarth talks to guitarist Chuck Ragan about the group's new album, 'Caution'
Hot Water Music have a reputation as being the hardest working band in America. The story goes that you can tell how long they have been on tour from the size of their beards. Some American bands project an image of cool over to Britain. Their remoteness makes them feel all the more attractive to British music fans. Hot Water Music have never done this, instead opting for a relentless touring schedule that has included all manner of tiny British venues over the years (plus the obligatory date at the London Highbury Garage), all the while becoming one of the most supported bands around. Musically, they have forged a unique path. Whilst some hardcore/indie rock bands add a country/roots feel to their sound, introducing acoustic guitars and harps, Hot Water Music are a full throttle rock and roll experience, but they have incorporated the Southern outlook into their music in a far more genuine fashion, giving their music a raw realism and a distinctive soul. Unconcerned with appeasing art-rockers, Hot Water Music has a driving, gritty sound that is as uncompromising as it is enjoyable. Though still passionately independent, the band chose to sign to Epitaph Records in 2001, and have since released two albums, 'A Flight And A Crash' – which I think is a fantastic album, and which was well received at the time, but it's sharp change in direction towards a more diverse, experimental sound surprised many-and the more recent 'Caution', which is a perfect representation of all the band is capable of. Their most recent tour, which found them supporting the Alkaline Trio, is a demonstration of their increased profile. I met the band backstage, before they played a storming set at the London Astoria, which doubtless won them many new friends among Alkaline Trio fans. I sat down for an interview with Chuck Ragan, one of the band's two singer/guitarists, half of their unique dual vocal combination, which is part of what makes them so distinctive. PB: This tour supporting Alkaline Trio is the first time you've played these big venues in Britain. Do you think it's been better, or do you miss the smaller shows? CR: To us, it's not really the size of the place that matters; it's just the energy in the room. We've had some of the best shows in front of handfuls of people, and also some of the best shows in front of loads of people. It's just how well the gig is going depends on how we're working the energy of the audience. PB: Do you tend to tour with bands you know ? For example you've done a split record with Alkaline Trio and now you're touring with them? CR: Of course, it's better to tour with your friends! That's usually how it ends up. A lot of the time we tour with bands that we've already got some link with, we've got to know them and it's always fun. But equally, it's great to tour with a band that you've never heard off and be completely blown away by them as musicians and as people. PB: Since you signed to Epitaph you seem to have become less easy, more awkward and experimental. Was that a deliberate thing? CR: Changes are always deliberate, but they are also often unavoidable. As a band, we've always wanted to progress. We don't necessarily think out how we are going to change, but we're always growing older and having new experiences and new things coming into our lives. So that's where its unavoidable, it's just growth as people and as a band. The longer we play together the better we become as musicians. PB: When you're writing do you sit in a room together as a band and work as a band? CR: All 4 of us write, individually and collectively. We will always work stuff out together, but also we will go off and write as individuals as well. PB: Do you tend to work music out in the studio? CR: Sometimes. On 'Caution' that was the most prepared that we have ever been. We spent a long time working that record out before we went into the studio.There are always, however, little things that you add to songs as you're recording them that maybe you hadn't considered doing before. But we do try and have it as spot on as we can before we go in to record. PB: Because you have it all worked out beforehand does that make the whole studio experience quite simple? CR: It makes the whole process very simple. When we did 'A Flight And A Crash' that was a hard record to record because not all the songs and the lyrics were done, and we went into the studio and found it really frustrating. We were trying to work on a schedule and we were paying for it, and it became very difficult. PB: Do you think that tension made it a better record? CR: To be honest, no. It is what it is. I think the songs could have been a lot better, but that's where we were at that point of time. And we couldn't have done 'Caution' if we hadn't done that. PB: In the past, you worked with a lot of small labels and now you're working with a much more established label, Epitaph.Have you made a full break from the smaller scene, or can you see yourself going back there? CR: We are just looking for as much freedom as we can get, and so we can do what we want to do whenever. So as long as we're able to make a choice, then we're doing something right. We don't ever want to get stuck. PB: You seem to have signed to Epitaph at a time when they've branched the label out from just being a specialist punk-hardcore label, and are bringing in a lot of different types of acts. CR; Definitely, they've started bringing in people like Tom Waits and Tricky. Everyone involved with Epitaph and Epitaph Europe, are great people and it really is just a great label, a hard working punk-rock label that is completely independent. They are big because they push harder than a lot of major labels, and get stuff in the stores. I've a lot of respect for them. PB: What kind of bands were big influences on the music if you go back to the early days when you were starting out? CR: Oh man, it's so hard to pick anybody out because we all listen to so many styles and so many different genres. I mean, George (Drummer George Rebolo-Ed) and Jason (Bassist Jason Black-Ed) went to Jazz school, and they're completely schooled, whilst Chris (Co-vocalist and guitarist Chris Wollard-Ed) and I are self-taught. We grew up listening to everything, from jazz to punk to country to rock and roll. PB: When you formed the band were you part of the local scene, the hardcore community ,or more on your own? CR: Ha, we were totally on our own trip. It's kind of funny, in Gainesville in Florida where we come from, nobody really cared for us, except for a few of our closest friends and I still wonder if they really did, or if they were just being nice. There weren't a lot of people that were into what we were doing. PB: Did that give you a bigger motivation to go out and tour, because you didn't have a local fanbase to come back to? CR: Definitely. Also, we got off on them not liking it,. It was kind of like "Fine, you don't like it, here's some more, here you go!!" It's nice to go out and be blessed to play shows to audiences, and we definitely do not take it for granted because we've been there. we know what it's like to play to about 4 people. And it makes it much easier to go out and tour. PB: Have you found a change in the way the band operates recently, with a lot more mainstream attention coming into your scene, where it once was quite big but quite cut off from what everyone else was doing? CR: We've been able to go to more places and play bigger shows, and that's excellent. But as far as the way the band operates, we haven't changed anything that we've been doing since day one. We've made a lot of mistakes along the way and we've seen a lot of friends make mistakes along the way, and have just taken it all in and experienced it, so we've learned to avoid obstacles along the way, make things easier for ourselves. But we're not doing anything different. We're just 4 friends, you know. and we throwon a few more friends in to make a tour. PB: Do you still look forward to touring, or is it a drag now? CR: I definitely do. It's what I love to do, but it's the little things I miss. My refrigerator, my stove, my toilet. It gets old, living out if a bag, and missing your loved ones, and you come back and it's like jumping off a merry-go-round. You've still got the spins and it takes a little while to regulate. Often before you start to feel your roots again, you're off out on tour once more. PB: Do you see yourself cutting down how much touring you do? CR: I hope so! I really love playing live, and I love our fans and the people who get something out of our music and the fact that it inspires them inspires me. But, I would like to settle down, and have a place and a dog. PB: If you cut down touring, would you still play music? CR: Oh, always, it's what I love to do. Once you're sick with music, you can't avoid it. It's in you. PB: D you still buy lots of records? CR: Yeah, I don't have any way of stopping. There are so many, and so often I'll play it, and really enjoy it, and it just goes into my collection. There are so many ! It just keeps growing and growing, my collection. I'm always picking stuff up, just on tour and things. PB: Do you have any personal favourites right now. CR: What I've been listening to a lot recently is Calexico. They're a wonderful band. Some of the alt-country bands, they're terrible, but there are a lot of good ones. I guess the other band I've heard recently that I really like is Kings Of Leon, I really think they're great! PB: Thanks a lot! Cheers… CR: Ok, I hope you enjoy seeing the show tonight. Thanks a lot.
Picture Gallery:-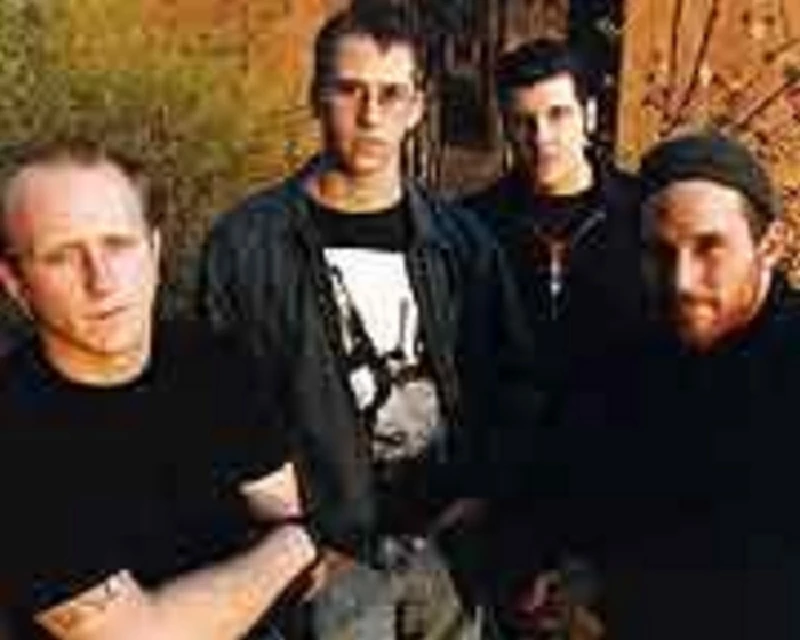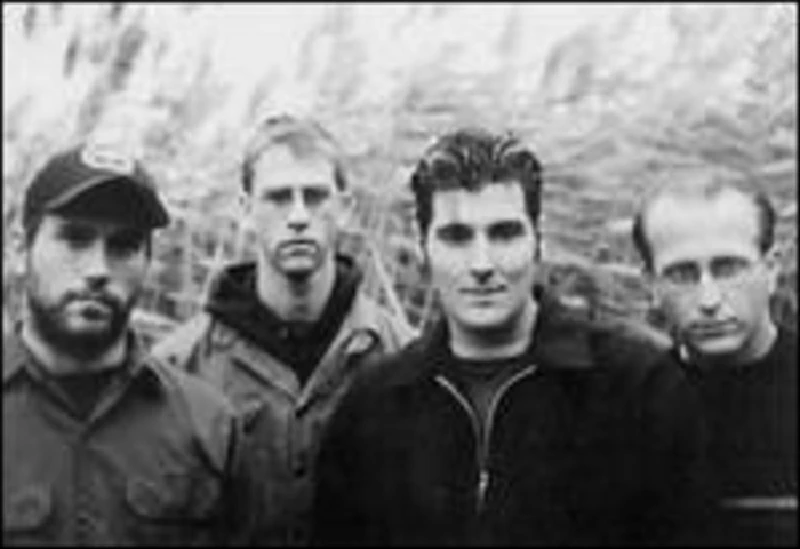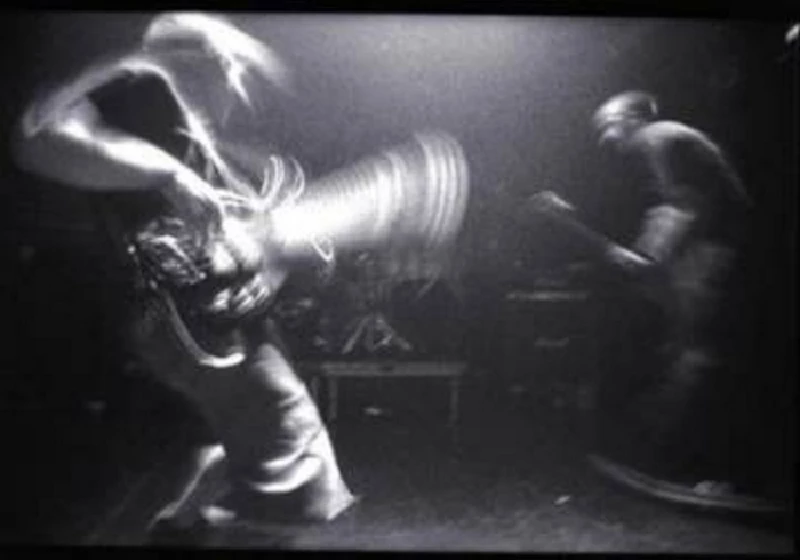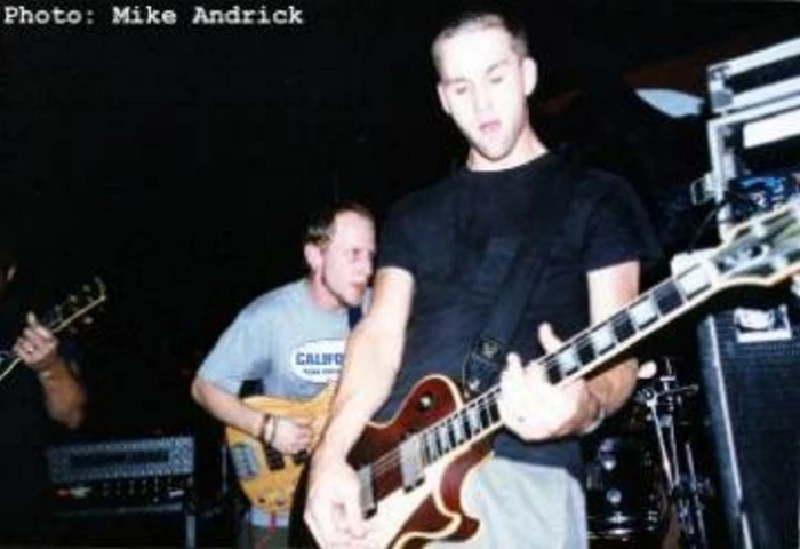 live reviews
---
Garage, London, 11/2/2005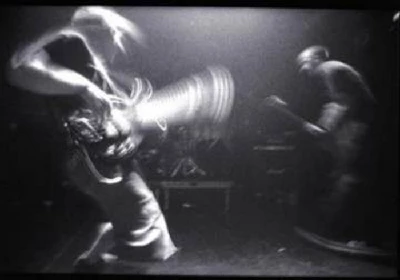 After a week solid of watching new bands all over London, a burnt out and hungover Jonjo McNeill still manages to leave the London Garage after seeing Hot Water Music "with the buzz that only comes with an outstanding gig"
reviews
---
The New What Next (2004)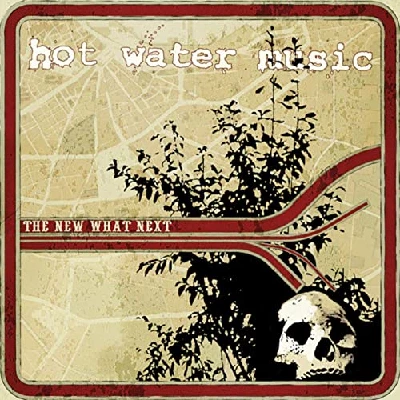 Stunning new album from much acclaimed hardcore/emo revolutionaries, Hot Water Music, bound to enthrall indie and alternative rock fans the world over
Caution (2002)
Pennyblackmusic Regular Contributors
---