---
published: 6 / 4 / 2003
---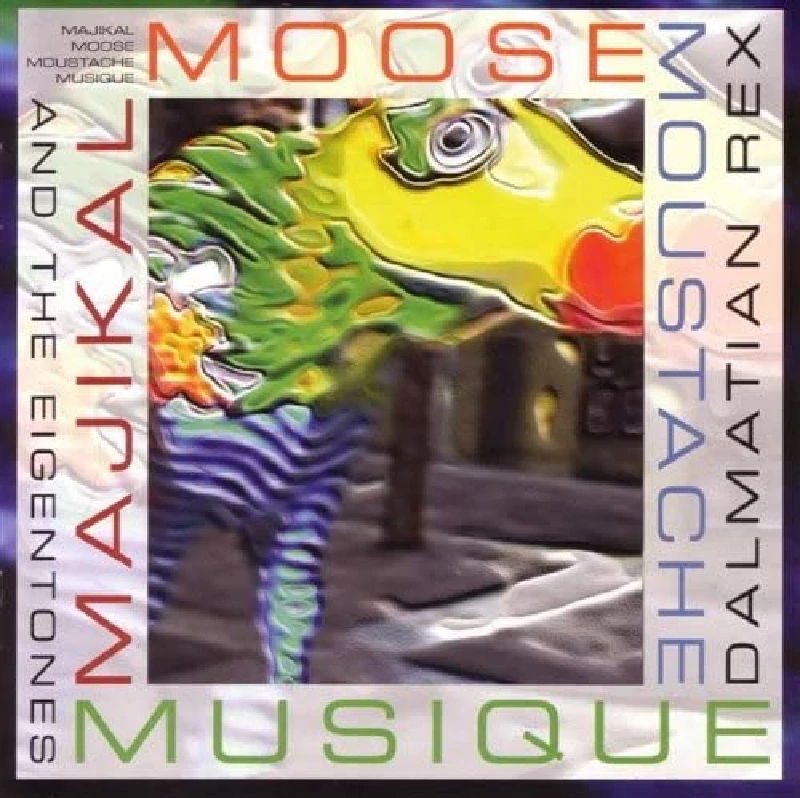 Label: Sorted
Format: CD
intro
Bizarre garage rock on second album from British band, who seem to have an obsession with hair and animals
It was perhaps the greatest unanswered question in rock'n'roll: What if Frankie Stubbs of Leatherface went Dada and brought Helios Creed of Chrome in on guitar? Well, now we know, thanks to Dalmatian Rex and the Eigentones. Paul Lunn's brief bass intro and the growly singing of vocalist Sid Cross brings Motorhead to mind, but it's fair to say that Lemmy never sung about how his dog had a bucket on its head or how a zebra is a horse with its pajamas on — and none of his guitarists used so many effects as Simon Taylor (Drummer Pete Cownley rounds out the quartet). Although Captain Beefheart is the usual (overused) reference point for musicians who go a bit odd, there's no reliance on peculiar time structures like the good Captain; the oddity is all in the guitar tone and the lyrics ("I am the God of Belly Button Fluff!" bellows singer Sid Cross at one point — shades of the Crazy World of Arthur Brown). There's also some not-quite-persuasive spoken word interludes such as "Fantastic! Elastic!" that would have been much more effective if they'd been jazzed up to sound like radio promos, as on The Who's 'Sell Out'. Other than weird lyrics, singing and guitar, Dalmatian Rex and the Eigentones most distinctive features would seem to be an obsession with hair and animals — thus the title, one guesses. Pretty good, but possibly more fun to review than to listen to.
Track Listing:-
1
Fagong Du Ging Yadyad Ou
2
My Dog's Got A Bucket On Her Head
3
I Was Married To A Fly Headed Girl
4
Experimental Facial Hair Advertising Campaign
5
28 Hole Oxford Bags
6
The God Of Belly Button Fluff
7
A Zebra Is A Horse With Pyjamas On
8
Fantastic! Elastic!
9
Moose Moustache Man
10
This Is My Hippopotamus And His Name Is Not Gerald
11
Cauliflowers, Chrysanthemums And A Labrador Called Gertrude Arranged To Resemble A Peter Shilton Hairdo
12
Chisit! Chisit! Yer Mardy Arsed Git!
13
String
14
Pickled Onion On An Ironing Board
15
I Love You Because You're 29% Oxygen
16
Orangutangs Don't Surf
Pennyblackmusic Regular Contributors
---