---
Hunches
-

Yes. No. Shut It.
published: 15 / 11 / 2002
---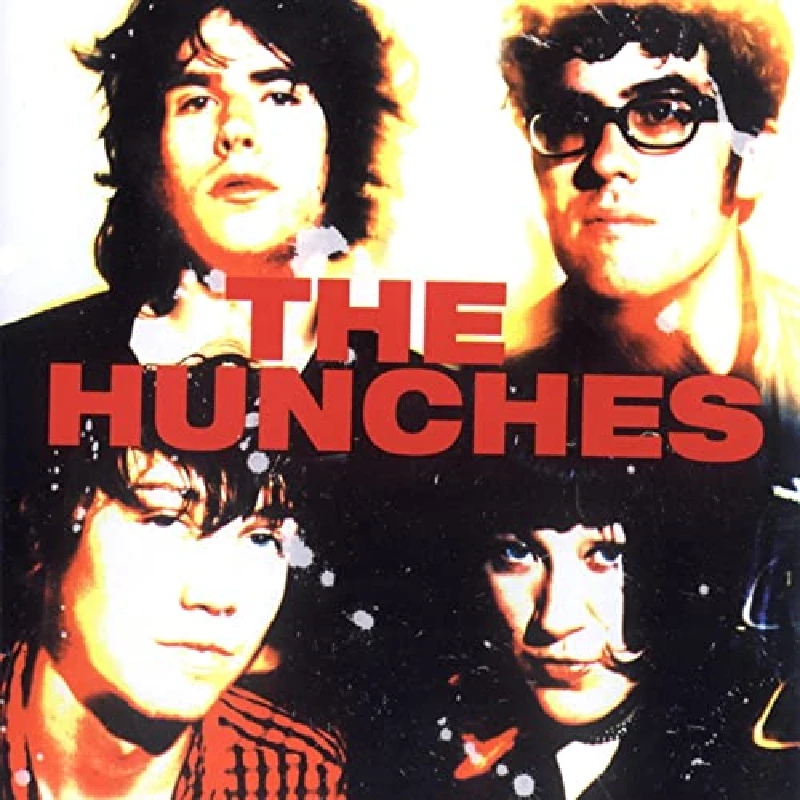 intro
Appalling produced, but otherwise excellent "energy fuelled rock and roll" from New York four piece, the Hunches
What do we know about the Hunches? There's four of them. They're from New York. Their album sounds like it cost 50p to record. Oh, and they play the most energy fuelled rock and roll you'll have heard all year. Their self-titled debut LP is made up of 15 tracks and clocks in at just under 38 minutes. Kicking off with the raucous 'Murdering Train Track Blues', they sound like The White Stripes would if someone stuck a rocket up their arses. Like traditional blues, but played at 220 BPM, it almost tires you out to listen to The Hunches. But then you are woken up by such awesome rockers as 'Explosion', 'Hurricane' and 'Chainsawdomy'. The pace doesn't ever decrease past manic until track twelve, the touching - but raw - 'The Ballad', which has a melody so beautiful you only wish you could make out the lyrics. The overall sound quality of this record isn't great. In fact it's shocking - the drums are greatly distorted, the vocals muffled and clipped, and the guitars are often drowned out in their own feedback. But who cares - there's a vacuum cleaner solo! This album is, quite simply, incredible. Sounding like The Velvet Underground, Jesus and Mary Chain, White Stripes and even Blur (in their later, more fuzzy years), it doesn't care if it's songs will get played on the radio, or if it'll win any awards or plaudits. All it cares about is making a noise - and it does. An incredible, dirty, nasty, fuck you kind of noise. But an incredible one, none the less. We should all make time for The Hunches, a noise like this cannot be ignored.
Track Listing:-
1
Murdering Train Track Blues
2
10,000 Miles
3
Static Disaster
4
Explosion
5
Hurricane
6
Same New Thing
7
Chainsawdomy
8
Lisa Told Me
9
Let Me Be
10
Confusion
11
Got Some Hate
12
The Ballad
13
Oh Woe Is Me
14
Peeping Tom Crawl
15
Accident
Label Links:-
http://intheredrecords.com/
https://www.facebook.com/In-The-Red-Recordings-39064159876/
https://instagram.com/intheredrecords/
https://twitter.com/intheredrecords
Pennyblackmusic Regular Contributors
---