---
Various

-

Unreleased No 1
published: 9 / 5 / 2002
---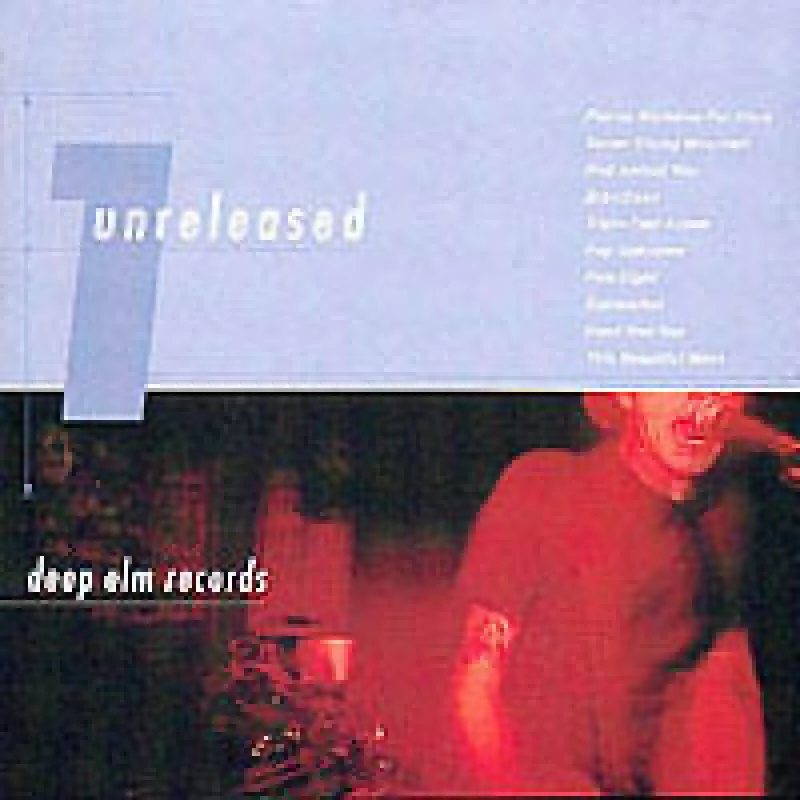 Label: Deep Elm
Format: CD
intro
Impressive collection of never before heard songs from ten of the bands on Deep Elm, "the world's premier emo label"
The New York based label Deep Elm records is celebrating its seventh birthday this year. Often described as "the world's premier Emo label", it has accommodated on its roster almost 30 bands, the majority of whom are from America ,although there are a few also who come also from Europe. Deep Elm's recently released compilation 'Unreleased no. 1' profiles 10 of these bands and introduces, with a track from each, a selection of never before heard songs. The first 2 tracks, 'Blinders' by Planes Mistaken For Stars, and '6. 8. 2000' by Seven Storey Mountain, start the album off assertively with their enthusiastic rocking punk attitude. The latter Seven Storey Mountain literally shout their way through the track to provide a lead to the Texan band Red Animal War, who clear away all the preceeding roughness, with their melodic 'Last Train Out'. Triple Fast Action, who are featured on track 5, unfortunately broke up in 1999, but for a long time were a major part of Deep Elm's roster and their 'All Better Now' stands out as one of the essential tracks of the compilation. "It's in my heart. It's all better now" sings Wes Kidd, his voice filled with calm acceptance. Even though the lyric is quite short and simple, it comes across as especially emotive, particulary against its backdrop of soothing music. Five Eight, who haili from Georgia, have just released an album 'The Good Nurse' and for thiscompilation have prepared the slightly sentimental 'Skin Deep Pretty', which is all about remaining true to yourself. The band's tuneful bass and rhythmic drums are kept modestly tuned down to give the sweet vocals full exposure. This Beautiful Mess close the 10 track set with the shimmering and gentle 'Unsuitable For Any Melody But Yours'. A kindly melody rocks the tune and the whole album to deep sleep and then almost unnoticeably fades off. It's always a bit of a risk to buy an album by an unknown band or bands , but that risk is always lessened by buying a compilation first. Deep Elm are far from being unknown, especially in the US. The only thing that can be described as unknown in connection with Deep Elm is, I believe, the risk of not liking their music.
Track Listing:-
1
Planes Mistaken For Stars - Blinders
2
Seven Storey Mountain - 6.8.2000
3
Red Animal War - Last Train Out
4
Brandtson - Optimist Club
5
Triple Fast Action - All Better Now
6
Pop Unknown - New Found Friends
7
Five Eight - Skin Deep Pretty
8
Starmarket - Hated
9
Dead Red Sea - Ice Skating
10
his Beautiful Mess - Unsuitable For Any Melody...
Pennyblackmusic Regular Contributors
---