---
published: 29 / 4 / 2002
---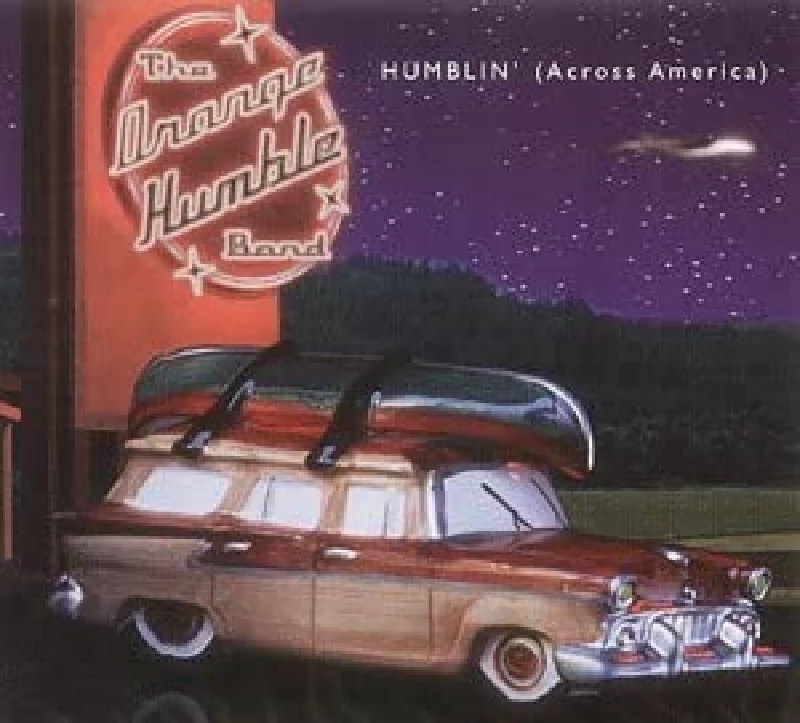 intro
'Eclectic, but slightly over self conscious second offering from power pop super group, which includes in its line-up the Posies' Ken Stringfellow and Big Star's Jody Stephens
The Orange Humble Band are a powerpop supergroup. 'Humblin (Across America)' is their second album, a record that's supposed to pay homage to the branch of powerpop found in the "southern" U.S. Kevin Stringfellow (Posies), Mitch Easter (powerpop production duties aplenty) and Anthony Bautovich are reunited with band leader Darryl Mather (Someloves et.al). Jamie Hoover of the Spongetones and Jody Stephens (Big Star) are the rhythm section — it's a who's who of power pop. They've headed to Memphis' famed Ardent studios and roped in living legends Jim Dickinson and Spooner Oldham on keyboards. As on their previous effort, the sound is rounded out with some judiciously employed horns. Oldham, Dickinson and their musical kin have exercised such a wide-ranging influence that the marks of their style are hard to pick out. There's a twang here and there, but the 'southern' touches in these songs aren't much more evident than they were on the Orange Humble Band's's first album. And so many powerpop bands have drawn on Big Star that adding any more influence from that quarter is basically impossible (Stringfellow plays out in the reformed Big Star, and his band the Posies is an unabashed descendant). The highlight of the album is undoubtedly the vocals of Stringfellow and Bautovich — the press release gushes over the former, but it's Bautovich's harmonising that really elevates the work. The vocal harmonies on 'Better Just Fake It' are as close to Big Star as you're likely to get without playing one of the three original albums. On the down side, there is the whiff of the genre exercise about 'Humblin' —energy devoted to the faithful replication of a particular sound which might have been better invested in songwriting. In the end you have a fun listen that might be a bit to exquisite for its own good.
Track Listing:-
1
Vineyard Blues (Remembering Loudon)
2
What's Your Crime?
3
On Your Way Back Home
4
Any Way You Want It
5
One Hour's Lonely Play
6
Better Just Fake It
7
Listen Up!
8
Annie Run Run Run
9
The Ballad Of Gospel Sam (Instrumental)
10
Can You Imagine
11
Freewheelin'
12
Skyway Believin'
13
Cresent City Ball Park Theme (Instrumental)
14
The Way She Moves
15
Come Try This
Band Links:-
https://en.wikipedia.org/wiki/The_Orange_Humble_Band
https://www.facebook.com/pages/The-Official-Orange-Humble-Band/4448704
Label Links:-
http://www.laughingoutlaw.com.au/
https://www.facebook.com/laughingoutlawrecordsandmanagement
https://laughingoutlaw.bandcamp.com/
Pennyblackmusic Regular Contributors
---