---
published: 29 / 4 / 2002
---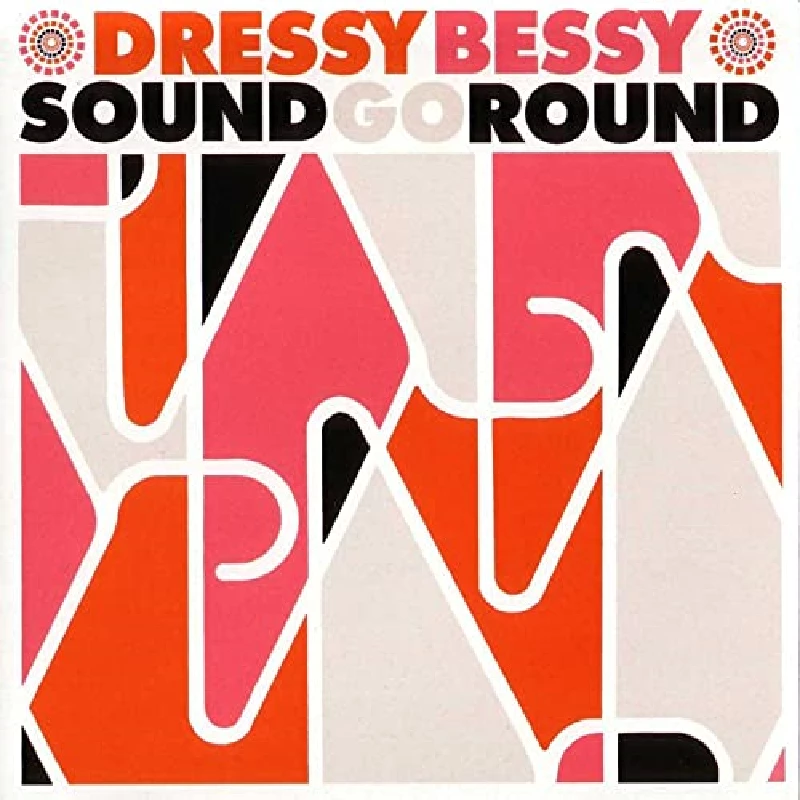 intro
"Timeless", but "infectious" second dose of summer pop from Cleveland quartet, Dressy Bessy
It was with great anticipation and, I must admit, a degree of trepidation that I awaited the arrival of the new Dressy Bessy album, mainly because I had loved their first album ('Pink Hearts Yellow Moons') so much, and had been enthralled by a thoroughly addictive, pulsating ,albeit rough and ready live initiation to the band. Suffice to say my anxiety was unnecessary. Welcome to, in my not so humble opinion, the first timeless classic album of the year. This is a work of sheer genius and resilient vision, and juxtaposes between elegant dignity and pure indecipherable excitement. I sat listening in pure joyous wonderment. This is an album conceived of love, naivety and a blissful belief in music and melody. For those of you that either by misfortune or bad judgement missed last year's ' Pink Hearts Yellow Moons' let me put you in the picture. Dressy Bessy are a four piece from Colorado. They comprise of Tammy Ealom, who provides sugar coated, girl next door (If you live in Denver) vocals and plays a fuzzy rhythm guitar. John Hill, courtesy of the Apples In Stereo, appears on soaring, dreamy (That's technical musical terminology) lead guitar. The counter melody or some may say lead bass is played by Rob Greene, while Darren Albert plays timeless groove laden drums that make you just want to discard your self-consciousness and jump around your living room with reckless abandon like…well…like I do. There are also thirteen, yes thirteen killer songs and uncountable hooks here that will have you humming along to in no time at all and quickly addicted to this record. Every utterly infectious track here is built on an orthodox musical framework, but none of the songs here are afraid to sacrifice themselves to summer poppiness, and all have a simplicity so endearing you could almost classify them as dumb or label them as bubblegum. If you know me then you will be aware that I can pay this album no higher compliment. 'Sound Go Round' is the second Dressy Bessy album to be released in Britain within twelve months and was recorded in their studio coincidentally called, wait for it…. Sound Go Round. It is both coloured and lauded by an organic sounding simple production. In fact it sounds as though the songs produced themselves, such is the transparently deft hand of the producer. That is not to say that this is a subtle album. Far from it, It is just that in perfect symmetry to the last release it cuts to the chase and renders any straying from what is essential to the individual songs as redundant . In fact this record is so accessible and addictive that it must soon be labelled a narcotic and put beyond the acquisition of the public, but it would be criminal in itself if everyone hadn't tried it first. 'I Saw Cinnamon' opens the album with a lush fuzzy guitar alongside disciplined instrumentation. The introduction of a garish sixties sounding organ in 'There's a Girl' liberates the whole sound and opens the door to a whole world of sixties garage and raw bubblegum influences that are alluded to throughout the record. 'That's Why ' has beauty, balls and a dirty, chaotic audacity that rips through the chorded riff and handclaps and subsequently l I could place the track on any of the 'Nuggets' compilations. My favourite track on the album, today anyway, is 'Flower Jargon' where the vocals float upon a song so alluring and charming that I would suggest that anyone with a soul that listened to this piece of perfection could not resist this gem of an album. The end of the record, and the fnal track 'Carry On' , seems to sum it all up for me as Tammy sings "Bop bop top of the world we're so small we see less is more ". What more can I say? Here is none of the vacuous rock balladeering or frigid slipstream mentality that resides in so much pompous self-reverential rock today. Here lie only songs to die for, or fall in love with. This, in short, is the most complete summer album-Windows down with the sun/ rain (delete where applicable. U.K.= rain, Rest of the world = sun) pouring in while you sing along to the words. Sing it loud and proud in any key you want ! I know I will. The fact that I believe Dressy Bessy don't accept or embrace irony is to their immense credit ,and this release positively pops and sparkles with unrestrained eloquence. This is a quality act, and it will be appreciated either sooner or later. Get on board, pack your bags, buy your copy of 'Sound Go Round ' and wave your troubles bye-bye!
Track Listing:-
1
I Saw Cinnamon
2
Tag
3
There's A Girl
4
Just Being Me
5
That's Why
6
Oh Mi Amour
7
Buttercups
8
Maybe Laughter
9
Big To Do
10
All These Colours
11
Flowers Jargon
12
Fare Thee Well
13
Carry On
interviews
---
Interview (2002)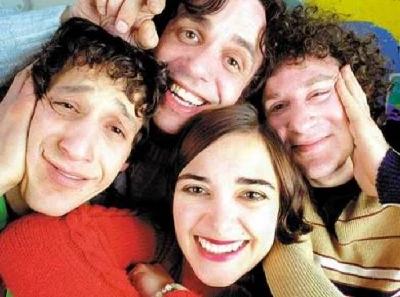 Energetic, fun and playful, Dressy Bessy are about to release their new record 'Sound Go Round' on the Track and Field label. Olga Sladeckova chats to lead singer Tammy Ealon about the group's happy-go-lucky sound
live reviews
---
Live at the Betsey Trotwood, London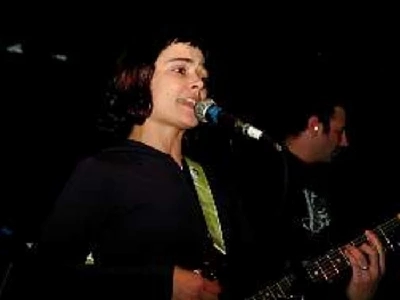 Denver bubblegum pop group Dressy Bessy recently finished a brief tour of Britain. Olga Sladeckova describes the tour's last night at the group's label Track and Field's own pub-club, the Betsey Trotwood, in London.
Pennyblackmusic Regular Contributors
---