---
Bearsuit
-

Stop What You're Doing What Your Doing Is Wrong
published: 28 / 4 / 2002
---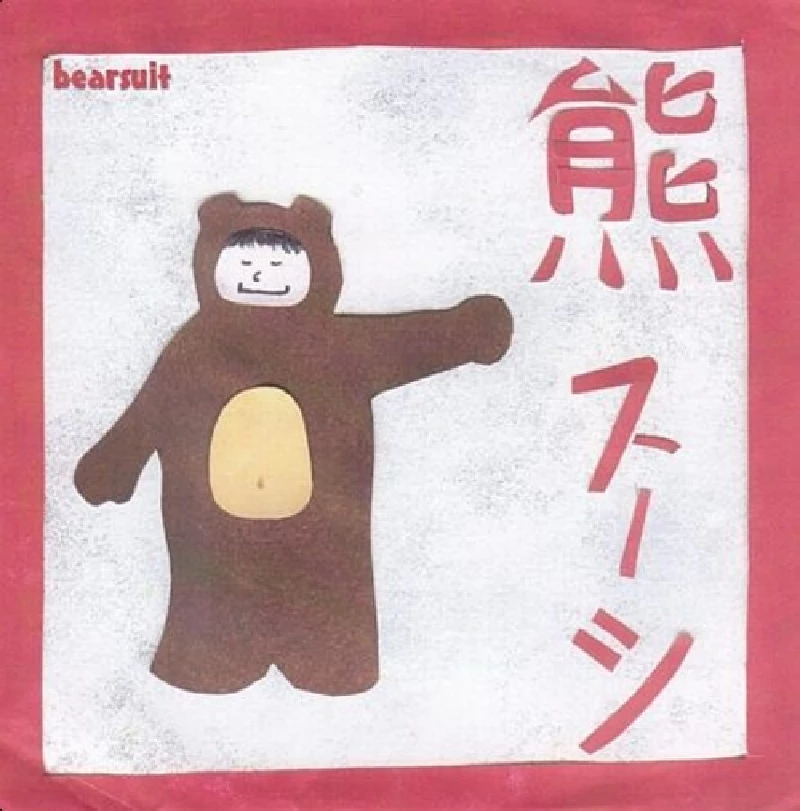 intro
"Compulsive energetic pop " on third single from Bearsuit
I have waxed lyrically about the delights of the ramshackle, eclectic, psychotic, yet utterly fantastic life-affirming Bearsuit already this year. I'm sure many of you discerning readers will agree with me that their last two singles have been devastating, both showing a different side to a marvellously crunchy band. Let me tell you dear readers, those of you who have had your lives made a little more bearable (yes I know it's a crap pun) by this band of modern day Monkees, that you will not be disappointed by this splendid offering. For those of you not familiar with the creative output from the artistes assembled here, I can only recommend buying all their records as they are all, not to put too finer point on it, fucking classics! Theirs is a world of optimism and hope in a drab galaxy of glib reflections on life and trite posturing. Theirs is an oasis of raffish abandon in a mediocre desert of studied attitude and artifice. Their tottering, unsteady playing is a breath of fresh air in a stuffy, restrictive atmosphere imbued with anodyne, sterile professionalism. They are, to their eternal credit, in equal measures rampant exuberant youth in all its self effacing glory exploring the delights and passion that music can bring to a life, and mavericks operating in a world where the idea of youthful fun and noise are an outdated currency in a beleaguered, antiquated country. Their apparent refusal to compromise to a world of pretension, aestheticism, and pose is as much a factor in their appeal, as is their nonchalant ability to flawlessly convert their live sound and excitement without losing any of their urgency to vinyl. Mix that with an unerring knack of marrying pristine pop melodies, hooks and a droning discordant noise, and you have what can only be described as compulsive energetic pop music. 'Stop What You're Doing' is already a live favourite and that sonic delight is perfectly transported to vinyl. Its starts with an effervescent jazzy pop sound, albeit more akin to cheap rough fizzy cider than champagne. Just as you think things have become familiar and vaguely contemporary, Bearsuit drag the song away from your expectations and stamp their own unique paw print all over the delicious melody. Somewhere, whether it be subliminally floating in the background, or as is often the case, yanking the song noisewards and shaking it vigorously by the lapels, there is always an underlying element and floating subtext of discord gently balancing out the light lounge jazz that you think is in control. Birds twitter gently in the background as Iain quite literally tries to charm them from the trees with his sweetest serenade. When a flute and trumpet break in to add the killer hook, they broaden the sound in a way that I found almost too beautiful. This song should receive an Ivan Novello award for no other reason that Bearsuit manage to effortlessly and seamlessly insert the word mezzanine into the heart of a pop song without a break in stride or effect. A feat that I would only have thought been possible by the mighty Vic Godard and his ongoing demolition of the Rawk vocabulary. The song however takes a customary Bearsuit turn as Lisa, almost whispering, sings "Stop what you're doing?What you're doing is wrong." The song rises up on its haunches and careers along into a sub aquatic world of dizzying disorientated guitars, that combine a superb melody with an increasing discordant drone that threatens to submerge the song fathoms deeper still. When all of a sudden all we' re left with is Matt's bass solo weaving its merry way out of the song. The other two songs here are also incredible with 'Busy Needles' treading the same breathtakingly psychotic path traced by 'Drinkink' except more so, if that's possible. It's deliriously disjointed as Iain and Lisa trade vocals and scream in a completely childlike manner. 'Found New Levers' on the other hand is beautiful, angelic, almost ethereal with gorgeous flute, and a heart tugging melody that is perfect for falling in love to. This, in short, is an essential purchase. Buy this and fall in love with Bearsuit.
Track Listing:-
1
Stop What You're Doing What Your Doing Is Wrong
2
Busy Needles
3
Found New Levers
interviews
---
Interview (2007)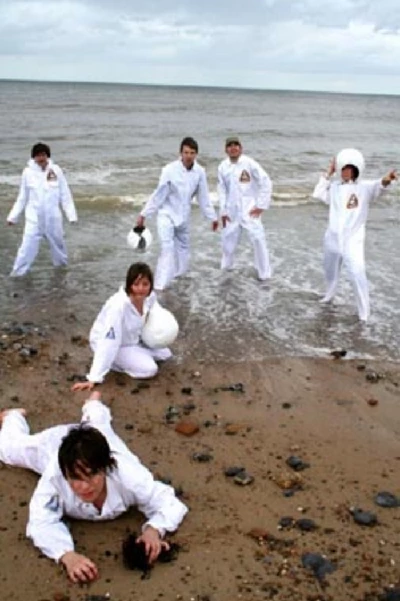 Bearsuit have been making gradual dents on mianstream culture with their distorted indie pop. Mark Rowland talks to the group about their forthcoming third album, ikts recording and and appearing on Top Shop's music video screens
Interview (2004)
Interview (2002)
live reviews
---
London Toynbee Arts Centre, 22/2/02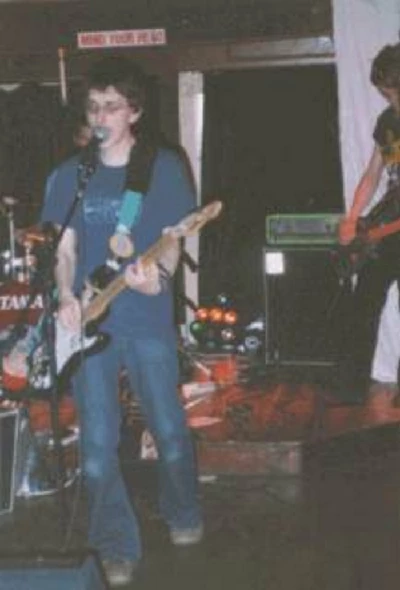 Norwich's Bearsuit are "musically unprincipled and inadvertently messy", but new writer Gary Wollen finds a recent London show to be "gorgeous, sublime and damn fine !"
Pennyblackmusic Regular Contributors
---