---
published: 12 / 4 / 2002
---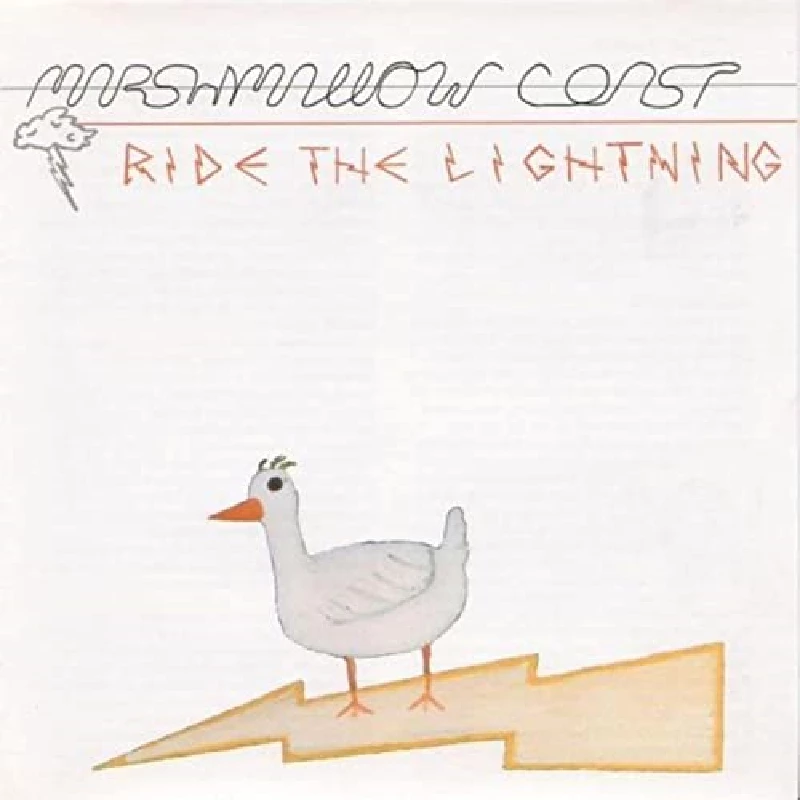 intro
Slightly disappointing third offering from the usually impressive Elephant 6 band Marshmallow Coast
The world of the American Elephant 6 collective is a strange and sometimes wonderful one. I often say that there are two different sides to the bands included therein, one side which is more melodic and heavily influenced by the Beach Boys, and the other side which is very unmelodic and is very influenced by the sound of a factory or a tape recorder that goes berserk. I guess it goes without saying that I prefer the former one, as I am in desperate need of a great melody when I listen to music. So, where does that leave us? Well, I don't know if you can count Marshmallow Coast as an Elephant 6-band, but if you do I would place them in the melodic category. Sadly the group's mainmana Andy Gonzales does take a trip once in a while down that unlistenable path, and when he does, it's not a sweet sight. On his previous efforts, we have been treated to some smashing poptunes, like the title track off 'Seniors & Juniors', but also some experimental crap that makes you praise the skip-button on your remote. And this new album, 'Ride The Lightning,' is no exception. Actually, there are less experiments taking place now, but instead Gonzales and his mate Derek Almstead have been listening to a lot of jazz records lately. Or so it seems, as some of the tracks on this album is a bit too jazzy for my taste buds. And the only remains from the old sound is three short instrumental piano pieces, cleverly entitled Piano Bit #1-3. Apart from that Marshmallow Coast now sounds like your average pop group, which is kind of a shame. On the earlier productions, I have sensed some lo-fi spirits, even if the album have been produced by a "real" producer and released on a quite big record label. That spirit is now gone, but that doesn't mean that it's a bad album. No no no. I have found some really nice songs here, but it doesn't send any shivers down my spine, or makes me jump because of the excitement. But there aren't many albums that does that, is there?
Track Listing:-
1
Classifieds
2
Ghost With Wisdom
3
Darkside Of The Moon
4
Piano Bit #1
5
Oblivion
6
Chameleon
7
Piano Bit #2
8
Haunted Blvds
9
So and So's With Emeralds
10
A Pere De Lune
11
Dee Et Moi
12
Guitar Suite For Little Debbie
13
Piano Bit #3
14
Jebodiahs Restraints
15
Would It Be Nice ?
Label Links:-
http://www.pickled-egg.co.uk/
reviews
---
Ride The Lightning (2002)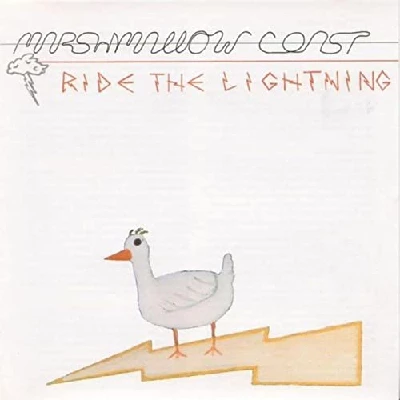 While Tommy Gunnarsson's reponse was lukewarm when he reviewed "Ride the Lightning' recently for Pennyblackmusic. Maarten Schiethart begs to differ and rates Marshmallow Coast's latest offering "among this year's best albums"
Marshmallow Coasting (2001)
Pennyblackmusic Regular Contributors
---