---
Rydell
-

Per Adrua Ad Astra
published: 17 / 12 / 2001
---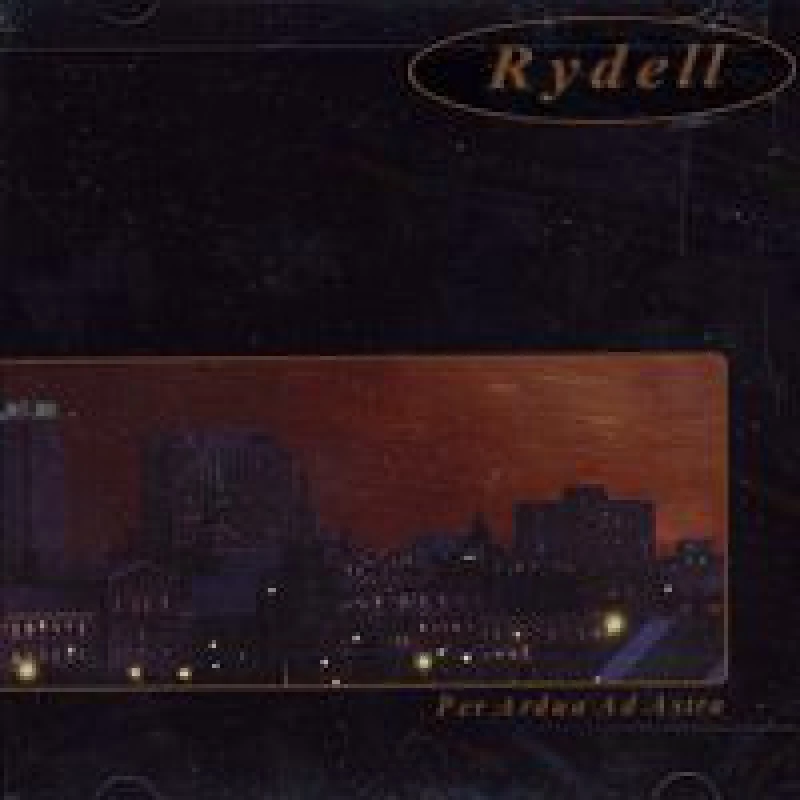 intro
When I think of hardcore punk I think of loud, fast and simplistic music from labels such as Epitaph and Fat Wreck Chords. A lot of people hate this stuff and, despite being a fan of NOFX, Terrorgrupp
When I think of hardcore punk I think of loud, fast and simplistic music from labels such as Epitaph and Fat Wreck Chords. A lot of people hate this stuff and, despite being a fan of NOFX, Terrorgruppe and The Get Up Kids, I can see that they might have a point. It is great, therefore, to have discovered two magnificent punk bands on the same label (Mycomplex and now Rydell) who don't conform to this simplistic approach. This record is both melodic and fast but is also far from lacking in genuine musical thrills. Rydell are great musicians and they make a wonderful noise. Rydell are comprised of ex-members of bands such as the Couch Potatoes, Joeyfact, Wact and Rude Dog. They have managed to play collectively over 800 shows on their various projects and next on their list is a tour of America. To be honest such is the American influence on their sound that I wouldn't have known they were British. The band I feel they most sound like is ....And you Will Know Us By The Trail Of Dead and the vocal styles of these two groups appear very similar. The voice is not the focus of the sound, nor are the vocals technically strong but they don't resort to pointless shouting. The most striking thing about Rydell is the guitar sound. Unlike so many punk groups it is clear and distinctive, not tuned low in that stereotypical nu-metal/grunge way and not resorting to power chords and noise for noise's sake. Added to this is the combination of two guitars in tandem and the rhythm section. It provides a tight rhythmic sound far different from the sloppy style often associated with punk. Rydell are perhaps at their best when they abandon the vocals entirely on the slow reflective instrumental track "Ad Astra". The band info makes some snooty remark about how they prove that England doesn't only do Britpop. That Britpop went out of fashion in 1996 has clearly escaped their attention! They do have a point in some ways because Rydell prove that punk rock isn't a distinctly American forte nowadays. In fact they take a distinctly American template and improve it immensely. I'd go as far to say that this is the best thing I've heard so far this year. Good luck in America guys!
Track Listing:-
1
Bring The Lights Down
2
Why Couldn't We Have Met In The Summer?
3
My Life In Motion
4
Collapser
5
Erratic Erotic
6
Gilsenan
7
The Plot Is Lost
8
Ad Astra
9
Dreams And Lines
10
All My Neighbours Have Moved
11
Home
12
Ghost Culture
13
Bitten To Bits
reviews
---
Hard On The Trail (2004)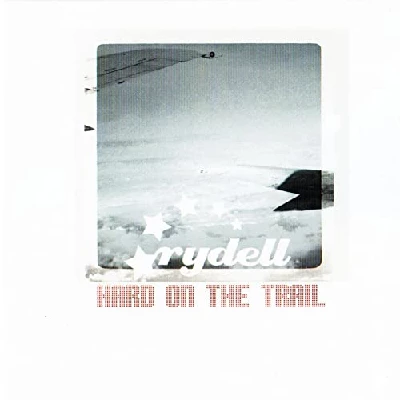 Excellent farewell album from the underacknowledged and unique Rydell, who were one of the early champions of the Emo movement
Pennyblackmusic Regular Contributors
---