---
Robyn Hitchcock
-

Old Town School of Folk Music, Chicago, 21/4/2022
published: 21 / 6 / 2022
---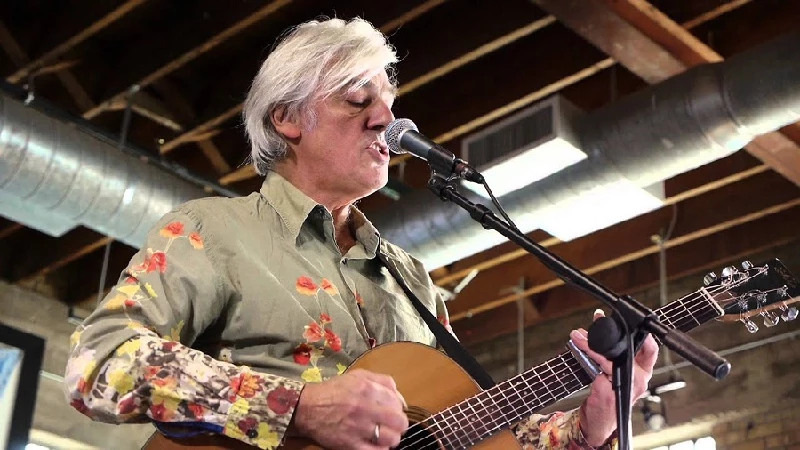 It was with The Soft Boys that Robyn Hitchcock finally achieved a high rank on the UK radar. His witty lyrics (often wryly drawn from societal ills), unique phrasing, astute instrumentation and absurd sense of time and space bode the singer-songwriter and multi-instrumentalist well—he ultimately acquired a fanbase which fiercely followed him through further incarnations, namely, that of The Venus 3 and Robyn Hitchcock and The Egyptians, as well as his rich solo career. And so, it was with great exuberance that the troubadour was greeted at Chicago's Old Town School of Folk Music on a rare, clear-skied Thursday evening, to fulfill one more city on his 2022 North American/UK tour. Hitchcock drew a sigh of relief when addressing the audience. He was clearly excited to be back onstage after the unprecedented pandemic lockdown; the energy in the room was palpable. For the first set, he sported polka-dots and denim, and for the second, a purple shirt with blossoms and denim. The two sets were drawn from various phases of his career, and by the end of the night his selection would run into the twenties. The opening choice, 'I Often Dream of Trains' (from the album of the same name) is an unarguable classis and a good gathering point for both the uninitiated and life-time fan. "I only dream of trains when I'm awake…," Hitchcock pondered, his airy voice trailing off like smoke in the rain. This delightful narrative sandwiched by hypnotic chordal changes, and initially conveyed in first person, dreamily transported us into a romance. Hitchcock followed it up with the quirky, pop confection, 'My Wife and My Dead Wife,' while cracking open the door, as well, to the famed Robyn Hitchcock and The Egyptians era's 'Luminous Groove.' "My wife can't swim, but either can she…,," Hitchcock swooned, stepping out of his optimum range for added effect. It was then down to the quirky: 'Ole! Tarantula' ('Live at Yep Roc 14') where he spoke of "furry black legs and a spicy goatee." 'Wax Doll,' another explosion from The Egyptians' era featured charming Beatles-y nuances. 'Saturday Groovers,' an upbeat blast from the past, came from the Robyn Hitchcock and the Venus 3's 'Goodnight Oslo' and was rife with catchy rhymes and infectious strums. 'Chinese Bones' from the 1988 'Globe of Frogs' was, by far, one of the most memorable melodies and touching instrumental arrangements of the night. I found myself transfixed by the jangly acoustics and references to Shakespeare lovers. 'Madonna of the Wasps,' also from 'The Egyptians' era, conflated deep thought in the verse with a light chorus: "Is this love?' The meditative 'Glass Hotel' ('Eye') was magically enhanced by vocalist Emma Swift's pitch-perfect harmonies and Hitchcock's endearing, instrumental drone. (Swift also provided harmonies on a few other choice tunes; their chemistry was remarkable.) The bright, melodious 'Birdshead' from 'You and Oblivion' left a wistful aftertaste well-past the final cadence; 'Queen of Eyes' from The Soft Boys' 'Underwater Moonlight' was a welcome return to custom-tailored pop. Hitchcock began the second set with 'The Man Who Invented Himself,' which, depending on where one sits, may be considered a lyrical nod to Bob Dylan or Syd Barrett. 'Harry's Song' ('Love From London' 2013) was another excursion through time and space, where the showman melded metaphors, like "Nothing clings to you like laughter" with vulnerable observations—"I don't know anything about you anymore." 'Somewhere Apart' (Hitchcock and the Egyptians) 'from 'Element of Light' was wildly reminiscent of early John Lennon solo albums, 'Ted, Woody and Junior' (Egyptians), also from the same album, was preceded by a hilarious talk about American presidents. For the song, the setting was "the bath." The audience applauded extensively after Hitchcock unearthed this tongue-and-cheek rant. "It's a wonderful world with a lot of strange men," he concluded, and indeed, "they covered each other with soap." 'I Want To Tell You About What I Want' from 'Robyn Hitchcock' in 2017 centered on choice phrasing, such as: "We dive for pearls in the drain…" 'Airscape' (Egyptians) also held poetic sway and featured the singer's vocal leaps. 'Sudden Town' (The Soft Boys, 'Nextdoorland') still stands as one of his most well-crafted songs and various fans looked ready to sing along, if prompted, which, of course, they weren't. 'Balloon Man' (the Egyptians), written for The Bangles, captured the intended band's free-wheeling persona. 'So You Think You're In Love' (The Egyptians) could have been a co-write between George Harrison-Robyn Hitchcock. The infectious 'Up To Our Nex' from the Venus 3 iteration landed Hitchcock a spot in the American film, Rachel's Getting Married. 'One Long Pair of Eyes' (The Egyptians) underscored Hitchcock's love of language and all its complexities. After a quick exit which triggered a rousing standing ovation, Hitchcock returned to the front of the warm, intimate room. The first encore was 'Flavour of Night,' which he performed on acoustic piano with appropriate dissonance. The verse featured a steady stream of curious utterances, with the reprieve, 'you with your ice-cream hands.' Finally, to commemorate legendary Jim Morrison and the psychedelic era in which The Doors' front man arose, Hitchcock met 'The Lizard' ('Black Snake Diamond Role') on the proverbial edge. As was the opener, 'The Lizard' was a commanding closer. With a quick, satisfied glance back to the balcony and main floor, Hitchcock promised he'd come around again next year… With songs drawn from: 'Black Snake Diamond Role,' 'I Often Dream of Trains,' 'Eye,' 'Live at Yep Roc 15,' 'Love From London 2013,' 'Robyn Hitchcock,' 'You & Oblivion' and more to spare, he'll hardly arrive empty-handed when he does.
Band Links:-
http://www.robynhitchcock.com/
http://facebook.com/robynhitchcockofficial
https://twitter.com/RobynHitchcock
https://en.wikipedia.org/wiki/Robyn_Hitchcock
Play in YouTube:-
Picture Gallery:-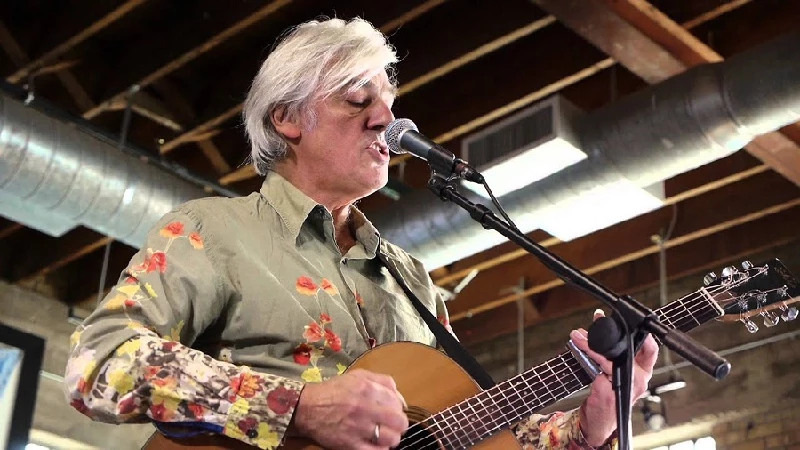 intro
Lisa Torem at the Old Town School of Folk Music enjoys the Chicago show of Robyn Hitchcock's long-awaited North American tour.
reviews
---
Robyn HItchcock (2017)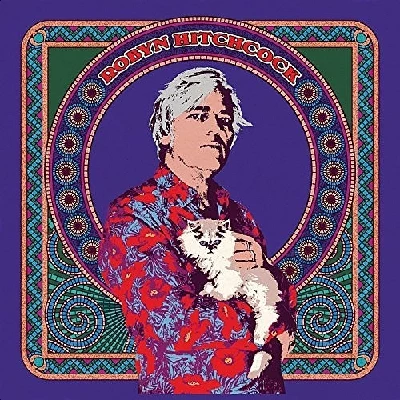 Irresistible 60's-tinged yet contemporary self-titled solo album from former Soft Boys frontman Robyn Hitchcock
Pennyblackmusic Regular Contributors
---