---
Outsiders
-

Interview with Adrian Janes
published: 7 / 4 / 2021
---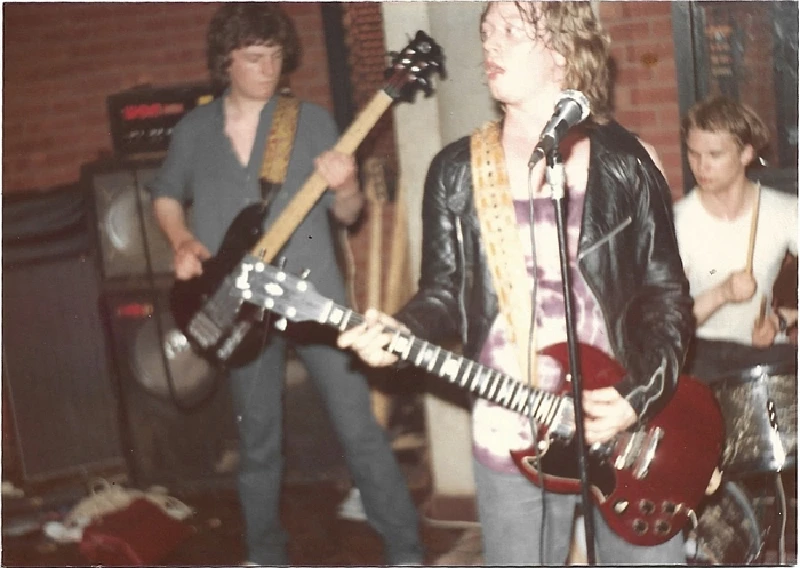 intro
In the first of two interviews with 70's group the Outsiders, drummer Adrian Janes speaks to John Clarkson about his underrated group, which was the first band of the Sound's front man Adrian Borland, and their new five CD box set on Cherry Red, 'Count for Something'.
"When I left The Outsiders, I felt quite a sense of failure," Adrian Janes tells Pennyblackmusic. "And to look back now and to find people are appreciating us and that hopefully more will still with this box set is great." Adrian Janes is on the phone to talk about 'Count for Something', a new five CD Outsiders' box set which is being released on Cherry Red Records on the 26th April. As well as featuring both Outsiders' albums, 'Calling on Youth' (1977) and 'Close Up' (1978), and their solitary EP, 'One to Infinity' (1977), 'Count for Something' has 47 tracks of unreleased material including demos and a live album. For many years one of the great lost bands, The Outsiders are best known still for being the first group of cult star Adrian Borland. Borland was the frontman in The Sound and also ran a solo career. Since his death at the age of 41 in 1999, his music has been the subject of several reissues and much revitalisation as well as a 2016 film documentary, 'Walking in the Opposite Direction'. The Outsiders were formed by Borland (guitar and vocals), with his school friends Bob Lawrence (bass) and Janes (drums) in South London in 1974. 'Calling on Youth' was recorded in the Borland family home and engineered by Borland's pragmatic father, and is often seen as being the first self-released punk album as both it and 'Close Up' came out on Raw Edge, a label that Borland's parents had created for The Outsiders. Ahead of their time as they mixed their punk influences with other genres including prog, metal and psychedelia, The Outsiders were much maligned at the time, and were the subject of particularly abrasive reviews by the young Julie Burchill and Tony Parsons. Bob Lawrence left The Outsiders in mid-1978 even before 'Close Up ' was released to be replaced by another of Borland's friends Graham Bailey, and was followed a few months later by a similarly disillusioned Adrian Janes, after which The Outsiders shortly afterwards mutated into the much better received The Sound. The reissue of 'Calling On Youth' and 'Close Up' in 2012 did much to restore the Outsiders' reputation, winning them excellent reviews. A concert in London in 2019 to commemorate the 20th anniversary of Borland's death, in which Janes' current band Moon Under Water was joined for several Outsiders' numbers by Bob Lawrence, was also well attended. Adrian Janes spoke to Pennyblackmusic about The Outsiders' resurrection as well as 'Count for Something'. PB: How did the idea for 'Count for Something' come about? Why have Cherry Red Records decided to release it now? ADRIAN JANES: Three years ago, Bob Borland, who was Adrian's dad, died. He had kept lots of tapes of Adrian, and I was in touch with his two nieces who were the executors of his will, and said to them that if there were any Outsiders' material that they could identify amongst those tapes I would be very keen to have them. They didn't see any reason why I shouldn't have them, and so I ended up having them delivered to me. What I was really hoping would be amongst these tapes was this cassette that I knew had been made of us at a gig at a student bar in the LSE in 1978, and to my joy it was there. It still sounded great after all this time, but there was only one copy and I wanted to get it into a more durable form, so eventually I got in touch with Nick Robbins, who produced several Sound albums and works in mastering still, and arranged to have it digitised. I thought that Cherry Red might be interested in this gig because they had put the two Outsiders albums out on CD in 2012, so I approached John Reed at Cherry Red, and he replied, saying, "Well, do you have other material? We could do a whole box set," which I hadn't considered as a possibility at all (Laughs). I ended up bringing Nick the other tapes, some of which weren't labelled at all, and he mastered them as well and sent me back CDs of them to listen to, and from those we started thinking about what would be worth including in the box set. PB: Who made the final decision about what was going on the box set? AJ: I am still good friends and in contact with Bob Lawrence, and Bob and I consulted together, so in the end it was a joint decision between us and Cherry Red what went on the whole thing. PB: You must have been listening to stuff which you had not heard in forty years… AJ: Oh, yeah (Laughs). It was quite something to hear some of this stuff again. There are a number of songs included which were never recorded. There are demos of some tracks which we didn't actually put on the second album, and there is a whole bunch of tracks with Graham Bailey who became our bassist after Bob left. I wasn't sure what to expect with the stuff that was just demos, but to hear again this material which I had thought had been lost and also to get Nick to put it into lasting form and to digitise it was fantastic. PB: For fans of The Sound and Adrian Borland those late songs with Graham are going to be especially exciting. AJ: There are obviously musical differences between the Outsiders and the Sound, but I think those tracks are the bridge between Outsiders and the early Sound. There are tracks from the period 1976 to 1978 on the box set, and I hope that people will see that the band was evolving constantly, and that the band you end up with in 1978 is different from the band which first started recording in 1976. Two years on we had learned a lot and played a fair number of gigs and practised together, and all of those things helped us to develop and evolve. PB: There are forty-seven unreleased tracks. Is there anything else which you particularly excited to see being released? AJ: There are a couple of songs, 'Watchdog' and 'Prime Mover', that we didn't record in the end for 'Close Up', but listening to them today I think they are more than pretty good. You were operating with vinyl in those days, so you were under certain limitations and they were left off, but those songs and the eight or nine that we did with Graham Bailey are the things I am particularly excited about. I am excited about the whole package though. Most of it hasn't been heard before, and hopefully they are going to be things which enhance people's view of the Outsiders and what we actually achieved. PB: Have you been surprised at how The Outsiders have attracted a small but growing following in the years since they broke up? AJ: Yes, I have (Laughs), because during the actual period in which we were going we got almost uniformly slagged off and dismissed, and even as a footnote I don't think we are in any of the histories of punk or post-punk. We are not included at all. What helped things really pick up was a combination of those CD reissues in 2012 by Cherry Red and the internet. Once they were released, I started combing the internet for any reviews that cropped up and there were a number that were very favourable. People had also uploaded tracks from them to YouTube, and there are comments on there that have been again very positive. It has been surprising but it has also been pleasing. PB: Why do you think that you met with such a vitriolic reaction at the time? AJ: I think that some of the critics felt this need to be punks on paper and to have what they thought was a punk attitude which was to be aggressive and sneering wherever possible. There was also this kind of lie put about by Burchill and Parsons that we were rich which was ridiculous. We all went to the same grammar school and we had passed the Eleven Plus, and they just invented this image for us from that. It was part of a wider climate of very aggressive writing. I think that music writers at the time seemed to have a lot more self-importance about them. PB: Do you think because you weren't just sticking to punk and were mixing things up – there are moments of prog, metal and psychedelia in The Outsiders' music and you did a couple of acoustic numbers as well – that was a factor as well for why you met with this brutal reaction? AJ: Yes, I do think that in retrospect. I don't think that we thought anything of it at the time. We weren't really trying to follow a musical line. The only thing was that we wanted to play exciting rock music and in 1977, that year was really dominated by a limited sort of vision of what new music could be. We were to a certain extent influenced by American as well as British bands. I am not saying that we sounded like them but we were aware of people like Pere Ubu and Suicide and Talking Heads. Patti Smith was also a huge influence on Adrian and also myself to a slightly lesser extent. We were listening to and drawing upon bands like those as much as we were The Clash or the Pistols. I think that American bands had more of a free pass, and if you were a young British band in 1977 you were expected to conform to a certain stereotype. PB: The Outsiders played the Roxy in London at a warm-up gig in support of Generation X before it officially opened in late 1976 and went on to play there another four times. What are your memories of that venue? Was it as much of a toilet venue as it is sometimes portrayed to be? AJ: It was a great idea that you had this club devoted to new music. If you made a list of all the bands that played there in their early days and went on to greater success, it would be amazing. I don't think that it was, however, any more or less salubrious than a lot of venues, but the thing that I most remember about it is that the audiences were like "Hey! Impress me." They were just standing around rather than getting into it. I don't know how much of that was down to us. I have seen pictures of gigs there where the place was packed and people were going crazy, but in our experience it was usually pretty dead. You got a ripple of applause. but on the other hand we didn't get any of the stuff of being spat at or having bottles thrown at us either. PB:: You also played some of the other name venues of the time such as The Man on the Moon, the Nashville and the Speakeasy. Were they similarly tacky clubs? AJ: I think that relatively speaking the Man on the Moon was the tackiest. The Man on the Moon was a pub that put on gigs, and we had a short residency there in which we played Saturdays or Sundays for a few weeks in quick succession. The Speakeasy was more classy. It had booths (Laughs), and people like Hendrix had played there. The Nashville was a big pub that regularly had gigs on. The time we played there we supported The Jam. I think we went down okay that night, but I do vividly remember seeing The Jam backstage beforehand all in their suits and ties and - shall we say - we didn't dress like that. They did have that very professional aura even at that stage. We were hopefully not unprofessional, but we were not drilled to that extent. PB: Adrian's parents were unusually supportive. Why do you think they put such support behind The Outsiders? AJ: I think that every band has to have its kind of fairy godmother for want of a better phrase, someone who believes in them. I mentioned The Jam, and Paul Weller very much had his dad behind them. The particular thing with Adrian's parents was that he was an only child. I think that as parents you try to love all your children, but if you have only one you are going to invest not necessarily financially but emotionally so much more than if there were several siblings. There was that, and Adrian's mum was an English teacher so she had sympathy with someone who had artistic leanings, but you look back now and it was remarkable because they put money into us being able to record. His dad also set himself up at home to be able to record us and taught himself how to engineer music. It was quite something. Every band needs some figure who has some kind of influence or some way to push the band forward, and in our case we had the good fortune to have them. PB: You showed an astonishing amount of self-motivation for a young band whose members were nineteen or twenty, recording two albums and releasing them on a specially created label while all this time getting all this bad press. Was there a degree of bloody-mindedness to you all? AJ: We decided towards the end of our school days that this was what we wanted to do. For all the press criticism and other downsides, we did overall enjoy it and we liked being creative together and we all got on. That was one of the key things really. The three of us were friends all the way through. There was never any of these horrible fights between band members, these partnerships that start off very well and then go sour. I think thinking about it now that that gave us a lot of tenacity. We did want to be together, but on the other hand it did take its toll in the end and discouraged Bob and myself from carrying on. I don't want to say that Adrian was bloody-minded, but he was the most dedicated of us to music. It was pretty much that or nothing with him. PB: Your present band Moon Under Water played a gig to commemorate the 20th anniversary of Adrian's death in 2019 in which you were joined for six songs by Bob Lawrence. Was it as surreal as it was an emotional experience revisiting these songs? AJ: I don't think that I would describe it as surreal. It just felt good to be playing together again, particularly for Bob. Any picture that you see from that gig he has got a smile on his face. I was concentrating desperately on the drums, but he was having a whale of a time (Laughs). We probably got more applause that night for those songs than we ever did when we played them back in the '70s. I really wasn't conscious of it as you can't really see much beyond the first few people when you are on stage, but there were a couple of reviews of that gig, both of which said that people were singing along to 'Calling on Youth' at the end. It is very pleasing to know that The Outsiders' songs have lasted and mean something to people. PB: Could you conceive of doing something like that again? AJ: I think so, although both times we have done something like that it was because there was a significant date involved. At our first show in late 2017 we played some Sound songs as it was a tribute gig for what would have been Adrian's 60th birthday, and the 2019 show was for the 20th anniversary of Adrian's passing. We would need a significant occasion because we don't want to be a tribute band. We have been trying to develop something new and that is our own. There would have to be a meaning to the occasion to do something like that again. PB: Thank you.
Article Links:-
https://www.cherryred.co.uk/product/the-outsiders-count-for-something-
Band Links:-
https://en.wikipedia.org/wiki/The_Outsiders_(British_band)
Play in YouTube:-
Picture Gallery:-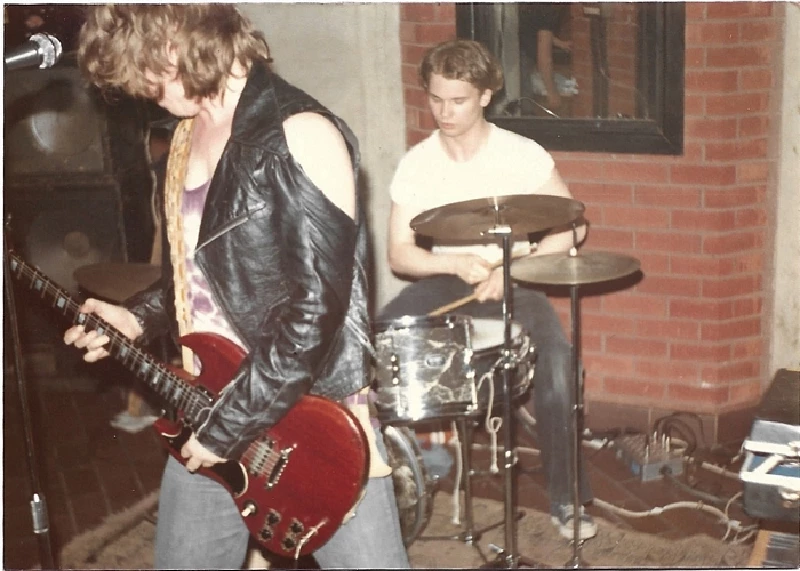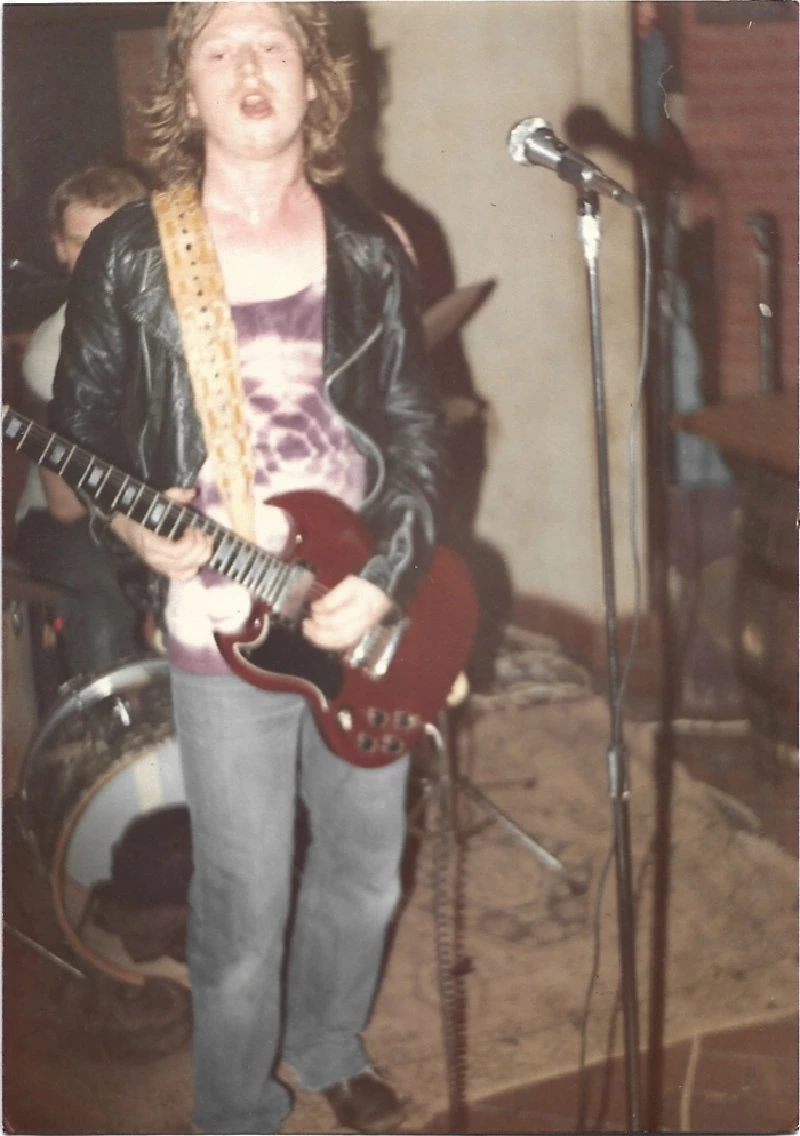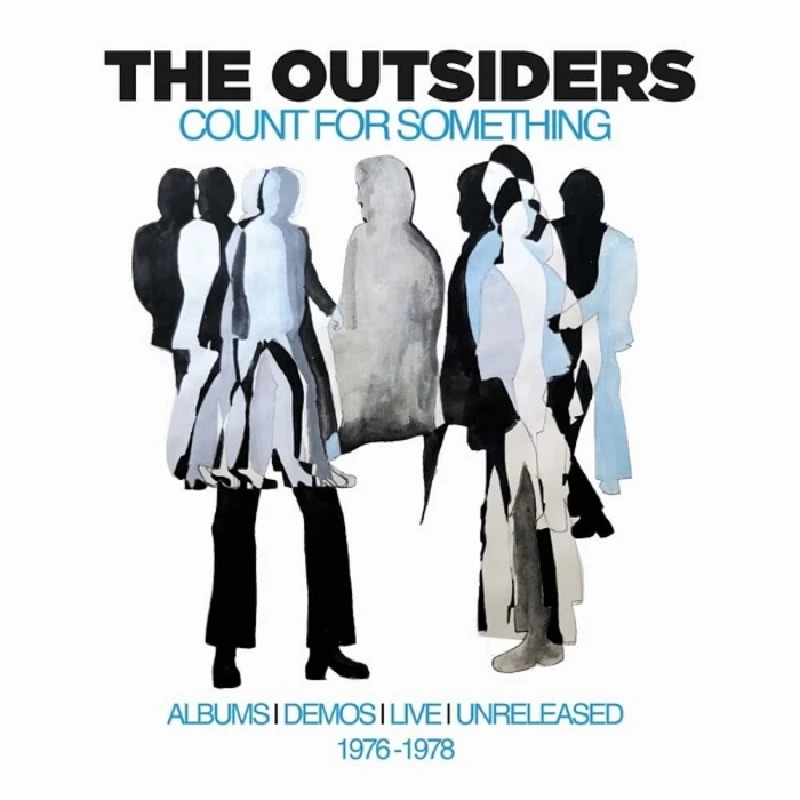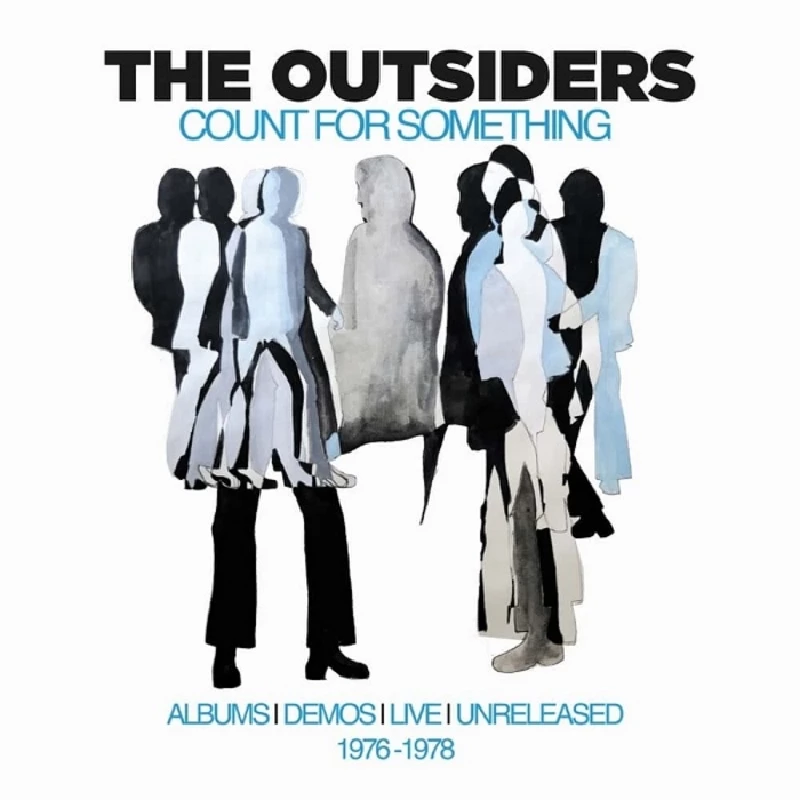 interviews
---
Interview with Bob Lawrence (2021)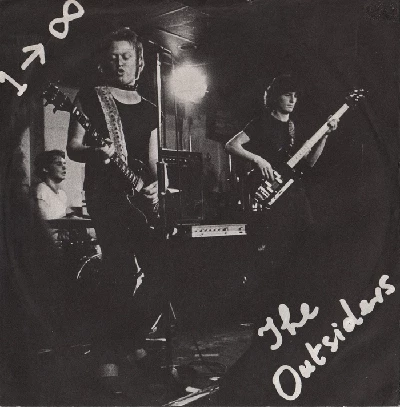 Bassist Bob Lawrence, in the second of two interviews with 70's group the Outsiders, talks to John Clarkson about his memories of the group and front man Adrian Borland, and their new five CD box, set 'Count for Something'.
Interview (2012)
profiles
---
Outsiders (2012)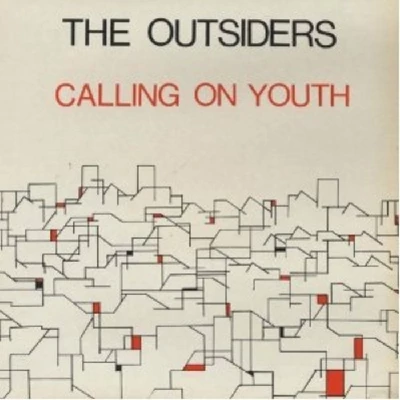 John Clarkson looks back on the career of 70's band the Outsiders, which was the first group of Adrian Borland from the Sound, and who are often seen as being the the first punk band to self-release an album
related articles
---
Moon Under Water: Interview (2019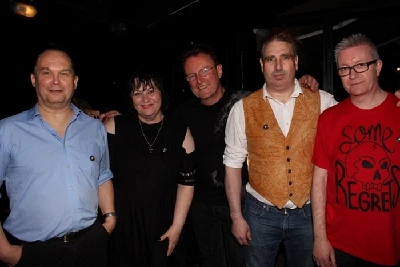 John Clarkson speaks to Moon Under Water, who are playing our next London gig at The Water Rats on the 17th January, about their unusual beginnings after forming at an Adrian Borland tribute night, their memories of him and their plans for an album of original material.
Pennyblackmusic Regular Contributors
---