---
published: 26 / 11 / 2020
---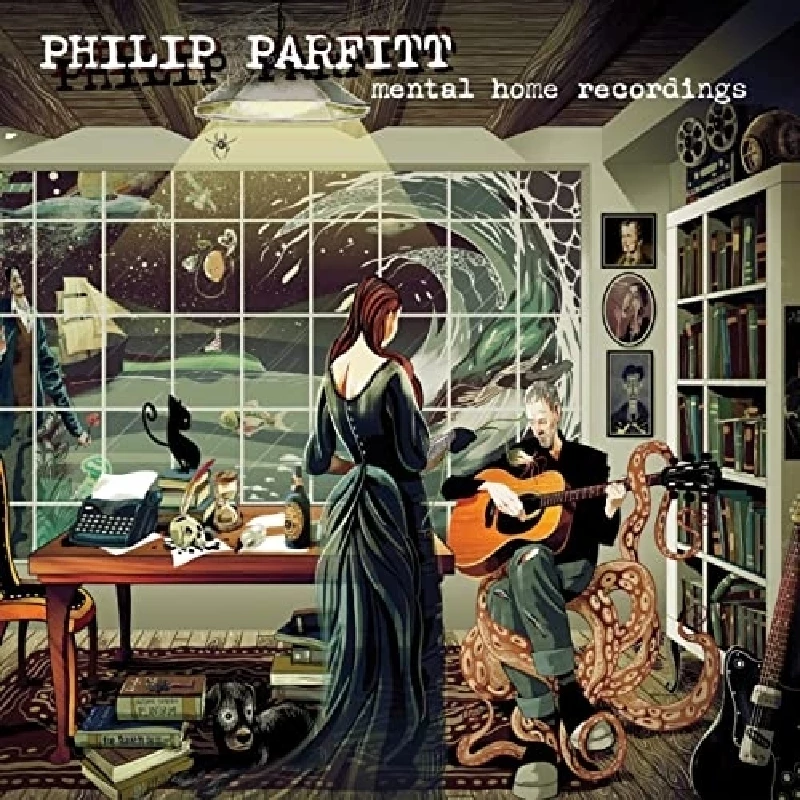 intro
Melancholic but gently beautiful and ultimately life-affirming second solo album from former The Perfect Disaster frontman Philip Parfitt
As the first wisps of 'Somebody Called Me In' sweeps from your stereo, you know instantly this isn't going to be just any old record. Its initial refrains immediately transport you into Philip Parfitt's world of melancholic melodies and gentle beauty. It's a far cry from the twin-guitar aural assault of his former band, the Velvet Underground-influenced alt-rockers The Perfect Disaster. After the demise of the band Parfitt produced effectively what was his solo debut album, 1994's sublime 'Divan' under the name Oedipussy. A slick record, it soared, purred and pulsated with lush rhythms and sexy grooves. After this act of genius, Parfitt duly disappeared from the music scene. In the intervening years, while many of his peers reformed, Parfitt shunned the music industry, living in an old mill in his beloved France. Critically, though, he never stopped writing and twenty years later in 2014, he re-emerged with is solo debut proper, the self-released 'I'm Not the Man I Used to Be'. Organic and honest, it came very much from the soul and saw a wiser, gentler Philip Parfitt come back into the fray. It was a welcome and surprising extension to what's been a long musical journey for Parfitt. 'Mental Home Recordings' is a very personal record and life as a series of journeys is a common theme that crops up repeatedly on the album. Its title is most likely a reference to back when Parfitt when worked as psychiatric nurse in a Victorian asylum. It's a time of his life that appears to have made a deep impression on him. Anyhow, back to the album. Second up is the frankly staggering 'All Fucked Up', its cinematic vibe providing the perfect backdrop for Parfitt's story-telling and effortless reflections. As it stirs, images of locos and milk tankers clickety-clacking down the track into the distance and it bursts into the biggest chorus on the album. Arguably, it is the LP's stand-out track. It's also the sound of an artist embracing the sonic possibilities of home-recording, while coming-of-age as a solo artist. If you don't well up on hearing this track then you have a cold, cold heart. The mournful 'If I Wake Up' shows that Parfitt is no slouch when it comes to penning lyrics either. As the song unfolds, he delivers the track's killer couplet in his trademark, world-weary voice; "If I wake up and you're gone, it won't be wrong". And as he closes the final chapter on a fading relationship to a lilting brass accompaniment, you could be forgiven for thinking you were listening to Lou Reed's 'Berlin' album. It really is that moving. 'Don't Wait (Until I Am Dead Before You Tell Me That You Love Me)' continues in a similar, if not more up-beat, vein, glowing like the last embers of an autumn bonfire. 'John Clare' is the mid-album lull and its repetitive chord sequence and back-ground drones threatens to deliver something special but it never quite gets there. But that's a one off. Things quickly get back on track with 'I Saw There Beside Me'. With its much more 'up' vibe, it's reminiscent of the quieter moments of Parfitt's former band, The Perfect Disaster, and would have sat comfortably on their third album, 'Up'. There's also a subtle nod to the Velvet Underground's 'Sunday Morning' too, both in melody and rhythm. Meanwhile, the warm and effortless tremolo strum of 'Bones Cold' brings-to-mind Sheffield singer-songwriter Richard Hawley where after its dreamy verse melody, it breaks out into one of the album's sweetest choruses. Ironically the hypnotic and gentle 'My Love', with the addition of an 'Oh' on the front would have made it share its title with a Hawley song. The album's pièce de résistance, though, has to be the penultimate track, 'Are We Really Still the Same?' It's a spaghetti-western style lullaby, perfectly complimented by Parfitt's whistled chorus line. Somewhere out there, there's a cult flick with a scene where a lonesome cowboy slowly rides out into the wilderness in an arid desolate landscape, waiting to be soundtracked by this truly wonderful song. And there's still time for the warm throb of album closer 'Of Nothing in Particular', bringing the album to a close in a similar fashion to which it started. So, there we have it. Philip Parfitt's second solo album. It's been a long time coming but it certainly has been worth the wait. Far from being mental, this is a life affirming and very human album. It's already in my Top 5 albums of 2020. If you're a fan of Lou Reed, the Velvet Underground and Leonard Cohen, then this masterfully crafted album definitely deserves your attention too.
Track Listing:-
1
Somebody Called Me In
2
All Fucked Up
3
If I Wake Up
4
Don't Wait (Until I Am Dead Before You Tell Me That You Love Me)
5
John Clare
6
I Saw There Beside Me
7
Bones Cold
8
My Love
9
Are We Really Still The Same
10
Of Nothing In Particular
Band Links:-
https://www.facebook.com/p.mused.on/
https://twitter.com/philipjparfitt
https://philipparfitt.bandcamp.com
interviews
---
Interview Part 2 (2021)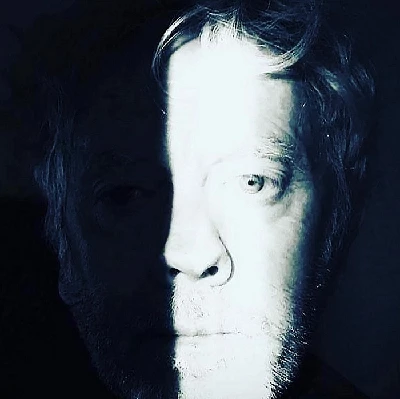 In the second part of his in-depth interview with ex-Perfect Disaster frontman Philip Parfitt, Denzil Watson speaks to him about his influences and new solo album, 'Mental Home Recordings'.
Interview Part 1 (2021)
Pennyblackmusic Regular Contributors
---