---
published: 9 / 9 / 2020
---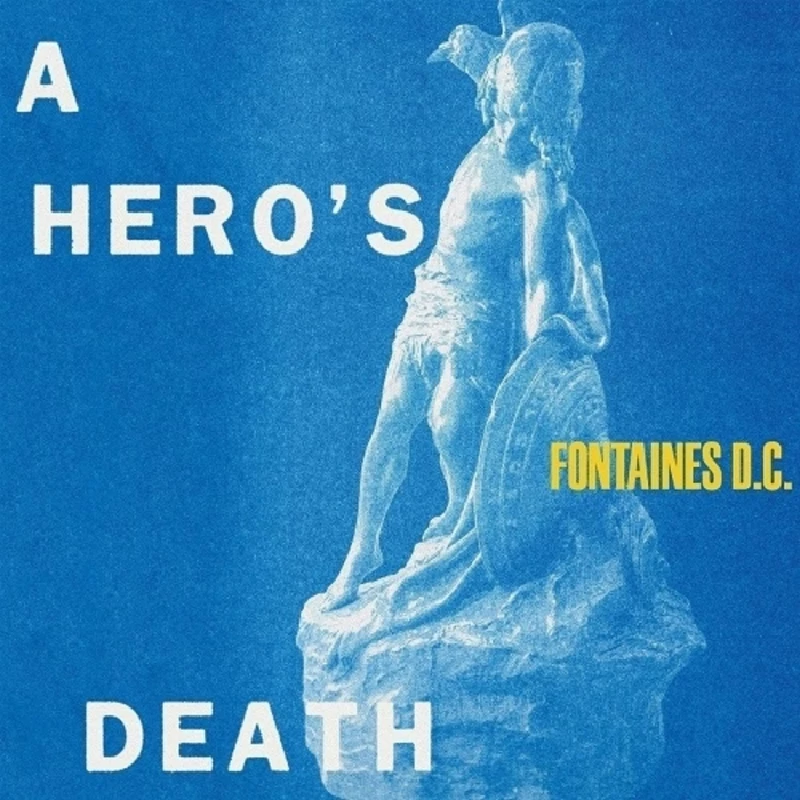 intro
Dastardly finds the second LP from Dublin 5-piece Fontaines D.C. splices hypnotic lyrics with rhythmic driving passion
Fontaines D.C. jumped out of the TV at me one day - I can't remember when exactly. It was the usual run through of new bands at Glastonbury or something. One after another. Yes, of course I'm awake! This is just my TV resting face. Then suddenly the image of a man pacing the ground in front of the mic stand appeared. Hello. He looked like either he was about to throw up or declare some long-held buried secret that would have repercussions for the rest of his life, or... or he was about to sing a song like his whole being depended on it. That song was 'Big', and deliver he did. As a statement of intent 'Big' is pretty much perfect. 1minute 45 seconds of Michael Caine 'blow the bloody doors off' with added hinges, door-frame and any attached sections of brickwork. So what kind of room have our heroes burst into? I have to own up here. I haven't actually heard the first album. Yeah I know, I know… the thing is, you engage with a band when and only when you engage with them, right? The stronger that initial meeting, the more confidence it gives you NOT to have to immediately dive in. Instead it gives you the freedom to hold off because you know you're not going to miss out. Something that good is gonna be around. It will stay the distance. Somewhere it will bite you again. And it has. 'A Hero's Death' is in the headphones. It's a pounding, rhythmic album. A fraught, fractious drive aimed perfectly at the listener. Grian's voice might sound soporific at times but look out, this is just cunning. On 'Love Is The Main Thing' the guitars weave spiders' webs of chiming intensity. Yesterday I watched a spider creep out from my car wing mirror and sidle up to the body of a wasp caught in its web. Slowly, despite the oncoming air rushing by, it managed to drag the body of the wasp back into the hidden recesses of the wing mirror and that's what this album feels like. There's a pull like magnets dragging you in. Hold on, is that the red wine talking? No it's definitely the album. 'Televised Mind' is punching way above its weight, with a bass intro lifted straight out of Leftfield's Guinness ad. It's perfect. The repetition heavy but never oppressive. Now on 'A Lucid Dream' Grian is singing: 'And you're prowling the track, like a cat on the back of a chair'. The band is humming! They sound like a conspiracy of equals yet still focused through one mouthpiece. Then 'Oh Such A Spring' vibrates out the speakers. Spoiler alert: it's possible you might fall in love with these crystal shipsters right here at this moment. OK, here's song seven and, yup, as feted song sevens go it doesn't disappoint - title track 'A Hero's Death' is everything a song with 'Bup Bup Bup Bup Bup' backing vocals should be. 'Living in America' is... Well it's not a James Brown cover for a start. It's a snarling commentary on nothing that you don't already know unless you've been under a rock since 2016. 'Sunny' is another balm to soothe the pounding of the band. 'Where I was, I can't tell' sings Grian. Yeah, know the feeling, the universe isn't actually that well sign-posted. Luckily there's a police escort on hand and soon we're heading out to the runway as we get ready to take off and leave this album, and unlike the ending of 'Dog Day Afternoon' there's no lingering doubt that we're not actually gonna get on the plane. Album closer 'No' is like looking back at the night-time lights out the oval window after take-off. Then we're off in search of new adventures. At this moment in time I can't imagine how it must feel to be young. To be at the start. With all this… all this… all this going on around you. We need our pilots more than ever to help point the way. Or at least create some kind of illusion that there might be a destination. It's dark, Jim, but albums like this might shed a little light.
Band Links:-
https://www.fontainesdc.com/
https://www.facebook.com/fontainesband/
https://twitter.com/fontainesdublin
Play in YouTube:-
Picture Gallery:-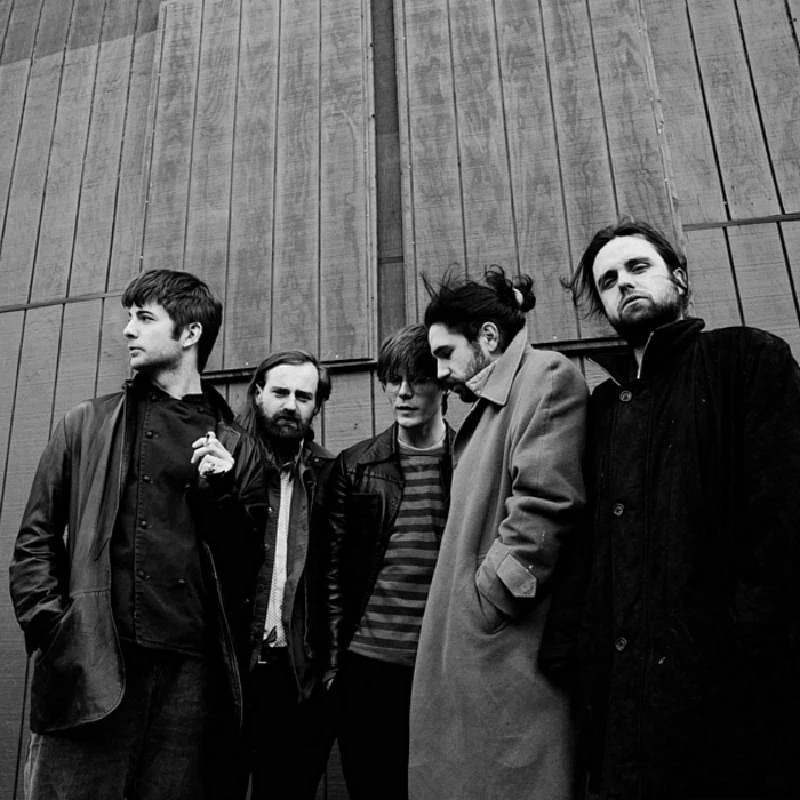 live reviews
---
Academy, Manchester, 6/10/2021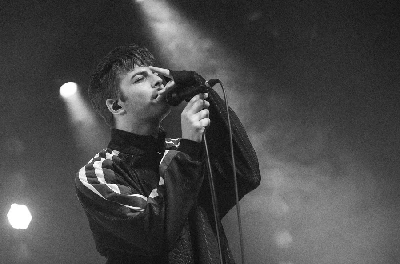 Amanda J Window watches and photographs chart scaling Dublin quintet Fontaines DC plug their wares in a much delayed, highly raucous, sold-out show at Manchester Academy
photography
---
Photoscapes (2021)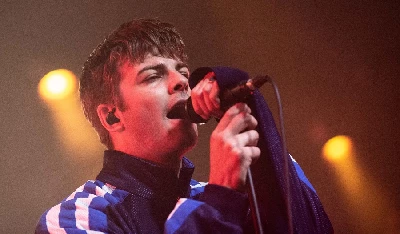 Amanda J Window photographs Dublin-based post-punk band Fontaines DC at the Manchester Academy.
Pennyblackmusic Regular Contributors
---