---
Dears
-

Lovers Rock
published: 9 / 8 / 2020
---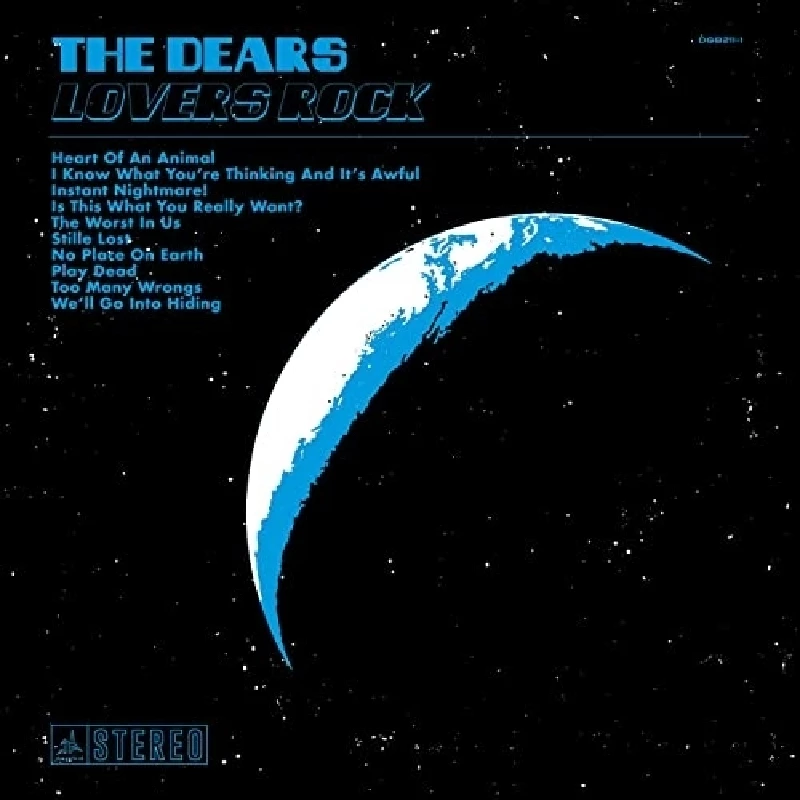 intro
Perseverance is rewarded on excellent eighth album from often under-rated Montreal rockers The Dears
It is twenty-five years since the Dears came into being in Montreal and they have been steadily producing solid albums, occasionally touching greatness, over the ensuing period. New album 'Lovers Rock' is their eighth and on initial listens it probably leaned towards the solid end of the spectrum rather than anything higher, but perseverance elevated it somewhat. I doubt it will reach the high water marks of 2006's 'Gang of Losers' or its predecessor 'No Cities Left', but it certainly is a welcome addition to band's cannon. Frontman and band leader Murray Lightburn's soulful croon escapes the Damon Albarn comparisons as it soars like a Bluebird on the excellent 'Play Dead'. It's a highlight, though not the standout. That honour falls to the sadness tinged 'Is This What You Really Want?', with another powerful vocal, or single 'The Worst In Us' with its urgent guitars driving it along before a funky piano break. As the album title and song titles hint at, this is very much an album about relationships (and all the ups and downs that go hand in glove with them) and nowhere is it more exposed than on 'I Know What You're Thinking and It's Awful'. Fellow long term band member and Lightburn's partner, Natalia Yanchak, takes the lead vocal on 'Instant Nightmare' and does a mighty fine job, offering some light to his shade. The album finishes with the plush orchestral sound of 'Too Many Wrongs' and the slow building 'We'll Go Into Hiding'. All told an album that will please both existing fans and draw in the potential newcomer, so don't let it get lost in the lockdown.
Track Listing:-
1
Heart Of An Animal
2
I Know What You're Thinking And It's Awful
3
Instant Nightmare!
4
Is This What You Really Want?
5
The Worst In Us
6
Stille Lost
7
No Place On Earth
8
Play Dead
9
Too Many Wrongs
10
We'll Go Into Hiding
Band Links:-
http://www.thedears.org/
https://www.facebook.com/TheDears/
https://twitter.com/thedears
https://www.instagram.com/thedears/
Pennyblackmusic Regular Contributors
---