---
published: 13 / 7 / 2020
---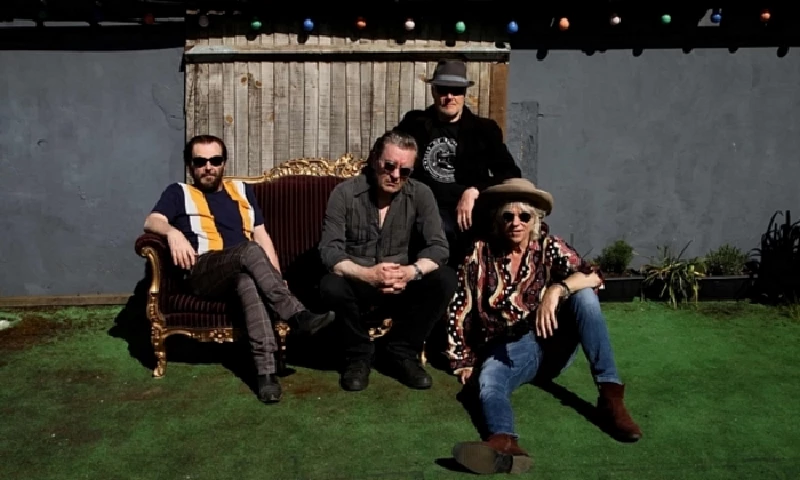 Bob Geldof wears a mask and gloves when we speak - though the intended face-to-face interview has had to be abandoned as the UK has now gone into "lockdown" because of the COVID-19 emergency. We are talking from our respective homes in Kent and Oxfordshire, a hundred miles apart. As ever, Geldof has plenty to say. "Much of my life I've wandered through things that render the human condition fragile," he starts, casually. "But this virus thing does seem very serious, ominous. And many of the deaths are amongst the over-65s which is where I'm at...I'll be 70 next year! I get lots of colds and coughs anyway, so I am cautious about throwing myself into the path of this animal!" "Professionally, the whole thing has been a nightmare, of course. We just spent years writing and recording a new album ('Citizens of Boomtown' by the Boomtown Rats) which is the band's first album since 1984. The very day it comes out, our tour gets cancelled! I've also just published a book, 'Tales of Boomtown Glory' which is a collection of my lyrics and more - and, of course, all the literary festivals are cancelled. The Rats were booked into several festivals...all are cancelled, just gone! It is especially hard on our crew and other support workers. But I can't complain...in view of the sheer magnitude of the global problem, the upset to our arrangements is very trivial indeed." It's been a long time since I talked to Geldof who loves to converse about the broader canvas of life, the big ideas, and he always has a mass of facts and figures to quote about every subject. You can't ever argue a point; you could never win. The deal in this interview is simple; Geldof talks and you listen! And he can be very persuasive and convincing! He worries that COVID-19 or something like it was inevitable - and overdue. "Mankind had become too complacent, too hooked on the evils of IT, dependent on globalisation and so used to ignoring the dire environmental consequences of so much of what we do," he asserts. "This virus will have a big impact on the global economic structure," Geldof says powerfully - "Though sadly it will only strengthen the huge IT monopolies who are far too strong and should be broken up. We'll get through it but that time between World War 2 and now with social democracy everywhere spiking the Marxist bullet, that era will end. We've seen huge progression from TV in the 1950s through rock'n'roll to the present younger generation who now only understand life through a device in their pocket. Those devices are inevitably process-driven so there's something tyrannical about them...the way you have to use them means people don't think independently as much. They lose track of concepts like true freedom of speech, civil liberties. All very worrying, really." Bob Geldof sometimes describes his past as "a soap opera life" - and he has certainly overcome a great many setbacks as well as achieving a huge amount. The Boomtown Rats were formed in 1975, partly inspired by the new-style R & B of Dr Feelgood. "Looking back now," Geldof reflects, "We were just wanting to reject life as it was then back in Ireland. The civil war in the North, a corrupt church and incompetent government in Dublin plus a very weak economy prior to money pouring in from the EU in later decades. Anger was forbidden, silence demanded. Everyone seemed complicit. When they came round the bars asking for "Money for the lads" we all knew it meant cash for the killers, for bombs and guns. I could never have approved of any of that, whatever the political arguments. Once we had the name of our band I knew we could use it for intent and purpose. I wanted us to make a fuss. And being liked was never really on my agenda." It soon became clear that one of Bob Geldof's greatest skills was upsetting people...engendering real anger! "Look, at home my poor old dad spent all the money he could afford on his children's education," Geldof continues. "Every spare room in our modest home was rented out to raise money. But I didn't play ball. I didn't want a college education or a steady job - or to stay in Ireland. Luckily my father lived long enough for us to become great mates again. But as far as the rest of the country was concerned, yes I was deliberately being annoying. I remember after the Boomtown Rats appeared on Gay Byrne's 'The Late Late Show' on Irish TV we were immediately banned from future appearances anywhere in the country. Just because I dared to speak on the show about the corruption of the church in Ireland. The rest of the band didn't discourage me. It kicked off from there. Over here in England, I'm seen as a loudmouth though people do have the feeling I got some things right about Africa." Geldof and the Boomtown Rats were on the fringe of the punk boom when they came to England, though many of the dedicated punk followers saw them as a bit too Irish, a bit too melodic with lyrics that were a bit too clever and catchy - so they were never seen as punk mainstream, if that's not a contradiction in terms. It was also a disappointment to some when Geldof told reporters he'd only got into a band, "to get rich, famous and get laid". "Well, I'd known poverty," Geldof reflects now. And I can tell you now that being rich is hugely better. As for famous, I was never a good star like some. Bowie was a good star and did all the right things. I didn't. And back in the day when I was with Paula (Yates) I always felt a fool in limousines. I tended to relate better to the driver and never quite related to the idea of me being treated as some kind of VIP. But I wanted the fame so I could talk about what bothered me and people had to listen. And sex? Well, getting laid in the Ireland of my youth was near impossible. But at the first gig with the band, an attractive girl came up straight after and said, 'I want to shag you' and she meant it. I knew there and then that was a better life than labouring in the local abattoir!" Over time, most of Geldof's dreams came true. But there was a cost. In early 1995, Paula Yates, mother of his young daughters, Fifi Trixibelle, Peaches and Pixie, left Geldof for Australian Michael Hutchence of the rock band INXS. A year later Yates and Hutchence had their own daughter, Heavenly Hiraani Tiger Lily and then in November 1997 Hutchence committed suicide after a custody battle with Geldof over the three daughters Yates and Geldof had. Then Yates died of a heroin overdose in September 2000, aged just 41. The coroner found she had no tolerance of the drug – so she was not an addict. Geldof assumed custody of Tiger Lily alongside his three daughters with Yates and then in 2014 Peaches died of an overdose too. Geldof reflects now, "These people...mother, daughters, wife, ex-wife and lovers...the women in my life have almost broken me. Time does accommodate gradually, though it doesn't heal." The Boomtown Rats ground to a halt back in 1984 – just after Geldof's massive success in launching Live Aid. Inspired by a report on BBC TV News about a famine in Ethiopia, Geldof decided to get his and Paula Yates's mates in the rock world to stage two charity concerts, one in London and one in Philadelphia – both on the same day and connected by live TV via satellite. It was of course a huge sensation. "Yes, I managed to loop the world with the lingua franca of the planet - rock music," Geldof laughs. "It was an early clarion call about globalisation and its evils. America and the West were producing and then destroying an excess of food, just to balance markets and maximise profits. Meanwhile others were starving. We talked to each other as artists about it. Led Zeppelin, The Beach Boys, The Who, Black Sabbath, Paul McCartney, David Bowie. And Phil Collins who performed in both cities, rushing from London to Philadelphia by supersonic Concorde. Later there were direct links to President Reagan, Gorbachev and eventually, after more pressure exerted on subsequent leaders like George Bush and Tony Blair, the G8 cancelled African debt. Thankfully African economies have blossomed since but there is still a huge amount of work to do to balance out inequities in the world." Geldof believes rock music is now over as a major force for social change and good. In 2013 he persuaded the Boomtown Rats to get back together. They'd been supportive after Paula Yates died – though, as Geldof says, they were never the most harmonious of bands. "We had odd differences but we were always fairly philosophical about things...at least, I was," Geldof laughs. Eventually things have gradually progressed to the point where the new album, 'Citizens of Boomtown' was recorded. It is very much a classic rock-n-roll record with songs that borrow from the New York Dolls and 1970s Bowie and there's a stylishly rave anthem about the band themselves, called simply, 'The Boomtown Rats'. With the new album's release and no tour possible, will Bob Geldof take things easy for a bit? "No. Just because I get bored so quickly," he says. "If my mind isn't in a state of frantic activity then, by tea time, I'll sink into melancholy. That is my default state and I find it unsettling. My soap opera life would start to catch up on me. The highs and lows have been so extreme that I lack equilibrium. Lots of stuff came good. But lots of stuff went bad, really bad." Conversation continued – and we ranged over likes and dislikes of politicians, films, albums and others in the music world. David Bowie remains Geldof's favourite rock superstar. "He was kind to me when I was an unknown – and you don't forget that. And that sort of genuine kindness is very important in this difficult world." The Boomtown Rats UK tour will now take place in October and November.
Band Links:-
http://www.boomtownrats.co.uk/
https://www.facebook.com/theboomtownrats/
https://twitter.com/Boomtown_Rats
https://en.wikipedia.org/wiki/The_Boomtown_Rats
Picture Gallery:-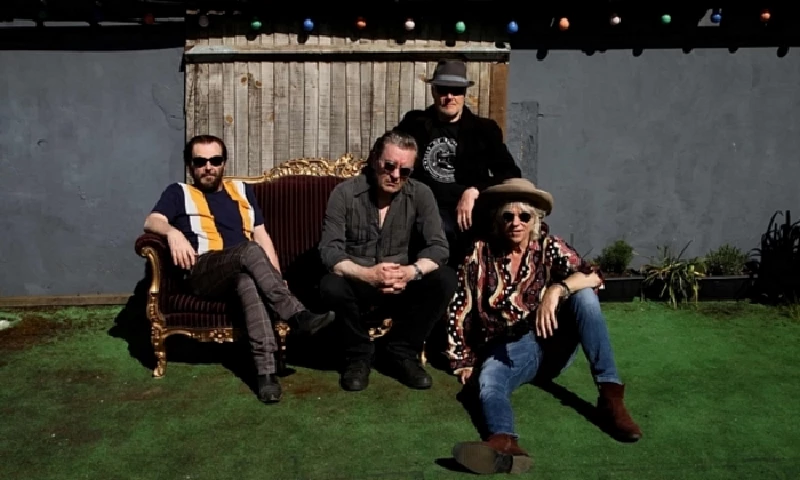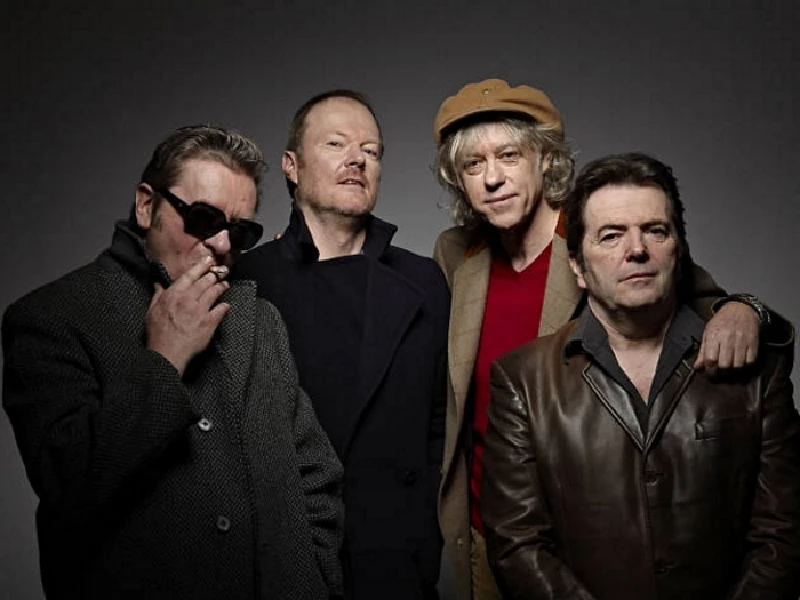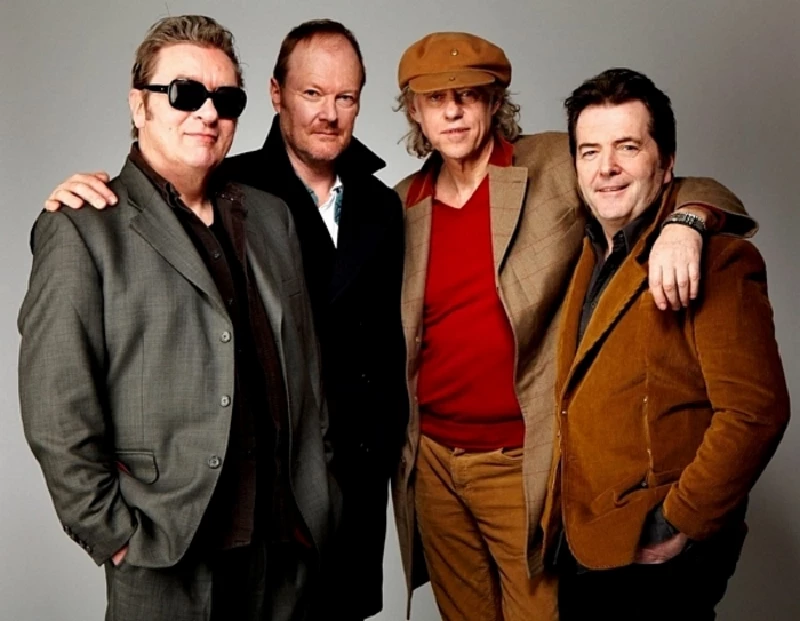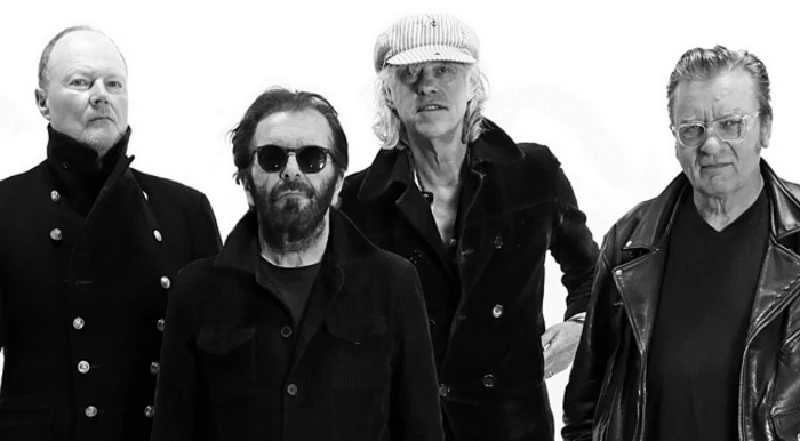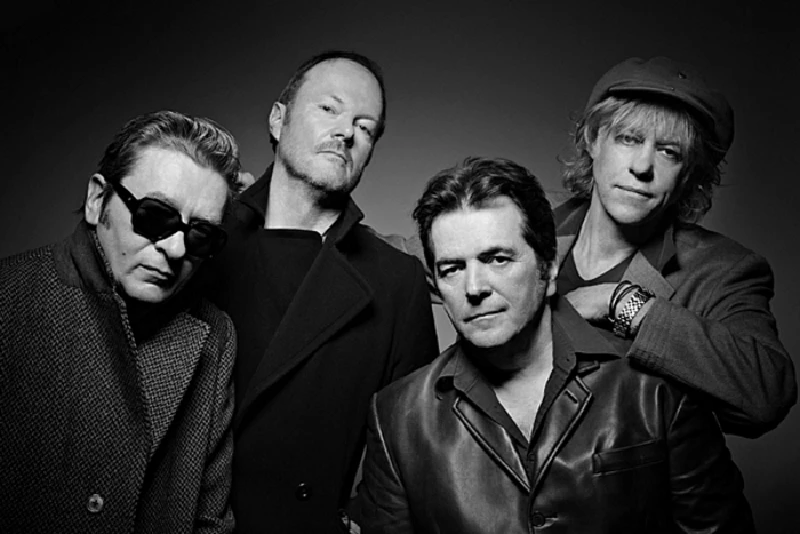 Visitor Comments:-
966

Posted By: Alexis Turner, London on 14 Jul 2021
"Are you excited?" "You all look so young!" re Trish from Coventry, gig. I was riveted and had to watch to the very end of your post. Thank you for sharing, it really cheered me up. Looking forward to your live show at the London Palladium!
---
Pennyblackmusic Regular Contributors
---