---
Idles
-

Riverside, Newcastle, 23/10/2018
published: 27 / 11 / 2018
---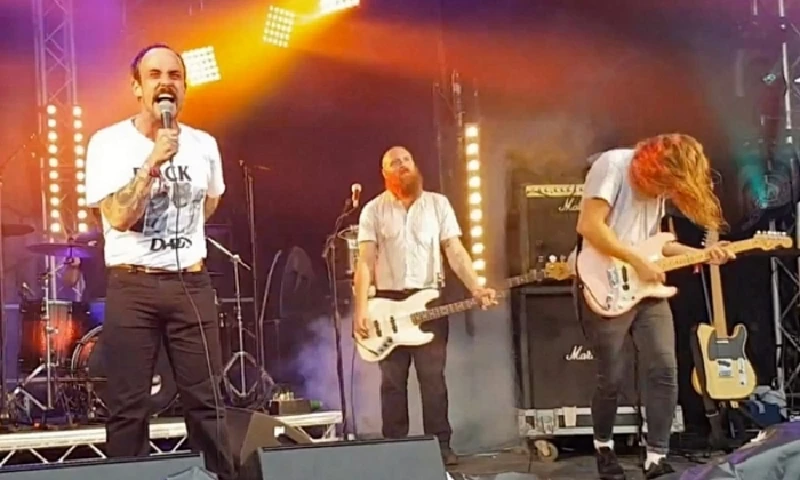 intro
Adrian Huggins watches Bristolian 'not punks' Idles take to the stage in Newcastle and show why they are one of the most important British bands in 2018.
Last time I saw Idles was in a venue called Think Tank in March of 2017, when they had just returned from a very successful trip to Texas to play SXSW Festival. They were receiving a lot of hype then, and over the past 18 months they have gone far beyond those expectations having released two albums, one shortly after the aforementioned gig and more recently their second, 'Joy As An Act Of Resistance'. Both were met by critical acclaim and much, much love from fans around the world, many of whom were in attendance on a cold and damp Tuesday night in Newcastle for a sold-out show. The Riverside is a grand-looking venue. It used to be a nightclub, and being on the quayside of Newcastle probably used to be a shipbuilding or fishing-related building at some point, but I don't know what, do I look like a tour guide? No. It's an odd-shaped place that has a main floor, a balcony, and the bit at the back that's not quite either. Tonight even that bit is packed which has become the recent sign of a packed gig. No chance of getting to the bar. I entered the venue dressed for cold northern weather and was met with a wall of muggy heat as I took my place right at the back. I was stupidly dressed in a woolly hat - when will I learn? - but I instantly got the feeling it was going to be a great gig. When Idles played at Think Tank, front man Joe Talbot managed to spit right up to the ceiling, which sounds impressive but that's probably only a 15cm projector. The Riverside is another matter altogether, but the band comfortably fill the stage with their presence. The sell-out crowd seemed to range from people in their teens right up to their sixties. It's also worth mentioning that there was a distinct lack of socks, showing that Idles are clearly well-loved amongst the fashionable kids. The band played a set which pretty much covered their newest album in full but with a good amount of material from their first album too. Opening with the first two tracks off 'Joy' was a perfect way to start: drummer Jon Beavis kicks things off on his own with slow, looming drums, and is gradually joined by bassist Adam 'Dev' Devonshire, suitably dressed in an old Newcastle United top, then frontman Joe Talbot enters to rapturous applause. The three slowly build up the song and the atmosphere before guitarists Lee Kiernan and Mark Bowen take to the stage to really bring the noise. From the first second the atmosphere is electric, the entire room sings every word back at the band. The room is dripping with sweat, it's loud and there's a distinct lack of phone activity, unlike most gigs these days. I found myself equally depressed and elated when the thought 'Wow, this is just what really good gigs in the 90s used to be like' went through my head. 'Shit, am I that old that I'm hankering after the past?' Well maybe a little, but the fact is for the first time in a long while I was at a gig where everyone seemed to want to be there and be in that moment. People weren't just there to get pissed up, (although there were definitely a lot of pints being thrown around), or just because their mate dragged them along to see some band they'd probably forget about in a month, people were there for the event and were revelling in a band at the top of their game. Simply put, Idles are one of, if not THE most important and relevant British band around at the minute and this gig solidified that fact. They've risen to this, not succumbed to it, they've developed and they only appear to want more. The Newcastle gig, and by all accounts the entire tour, confirmed their ever-increasing importance. Talbot is on top form and looks in incredible shape, having gone sober over the last year, and in a really good way - he looks like a perfect advert for not drinking. He's lean, intense, focused, full of energy and at his witty best throughout, whether he's singing, talking to the audience or jogging on the spot, which he frequently does between the other activities. He's there to put on a show and put on a show he does, he has really taken the role of frontman to another level, to the obvious adoration of the audience, but throughout the gig that adoration is reciprocated with numerous shout-outs to the crowd, the North and the good part of society in general, which of course is what they're all about: Unity. 'Never Fight A Man With A Perm' sounds completely ferocious but there is an utter delight in the shouting of such a sublime line at the top of your voice in unison with a room full of people. Idles write in such a wonderfully dry and vivid manner you feel mildly smarter and funnier by singing along to their songs. Songs like 'I'm Scum' and 'Danny Nedelko', which have not been in the public domain for more than 3 or 4 months, sound anthemic already and come to life in this setting, these are songs that are meant to be heard loud and in the company of others. I cannot get enough of the slick, hard hitting drums in 'Samaritans': it's perfect live and of course the place erupts at 'I KISSED A BOY AND I LIKED IT', bodies, beer, clothes being flung around the crowd in equal measure. There are stage invasions, journeys around the audience for both guitarists and audience members playing guitar, it all makes for a memorable night. Songs from the first album like 'Mother' and 'Divide And Conquer' are delivered with the visceral bite they deserve, and there are numerous calls for 'more girls in the moshpit' from Talbot, ever the encourager of equality. The band close the set with what could probably be called their breakthrough hit, 'Well Done', which is met with glee and an appropriately loud singalong from the crowd. They then put a frenzied end to the night with album closer 'Rottweiler'. Idles came, united and conquered and showed exactly why they are so important and so widely admired.
Have a Listen:-
Picture Gallery:-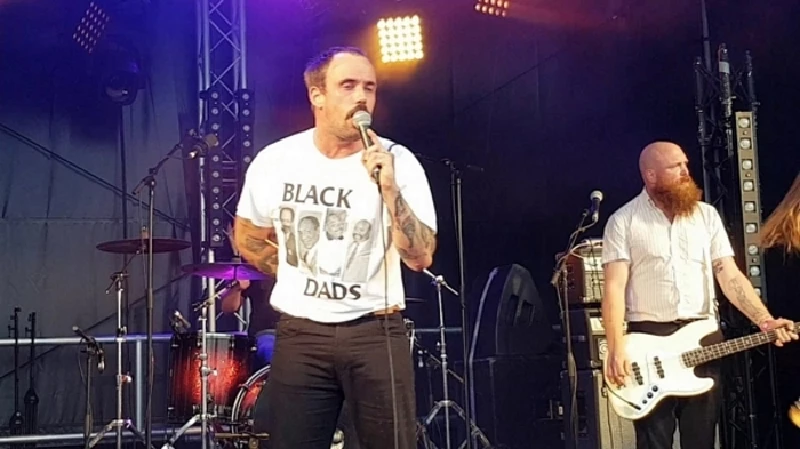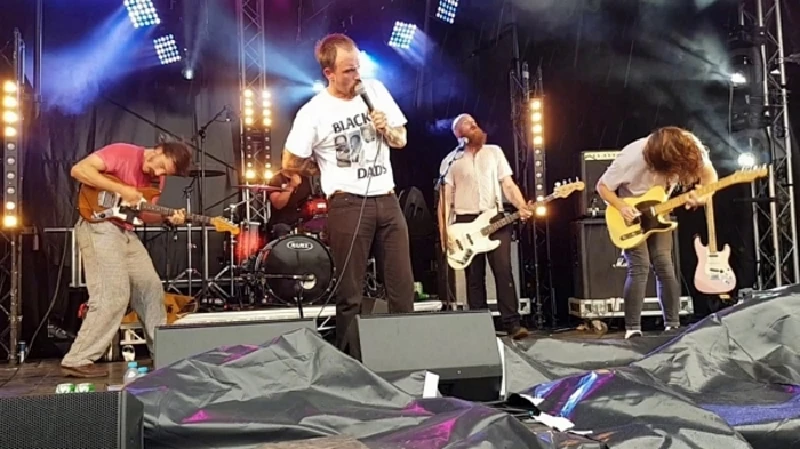 profiles
---
Profile (2018)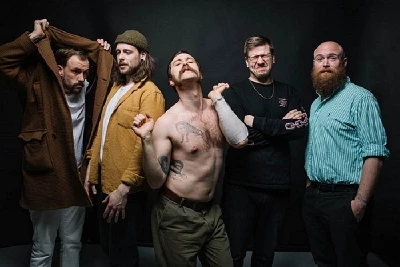 Adrian Huggins reflects on 'Joy As An Act Of Resistance', the triumphant second album from Idles, one of the most important current UK bands.
reviews
---
Ultra Mono (2020)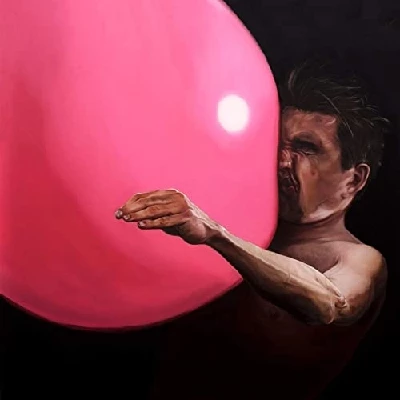 Third incisive barrage from critically acclaimed Bristol band IDLES
Pennyblackmusic Regular Contributors
---