---
published: 12 / 8 / 2017
---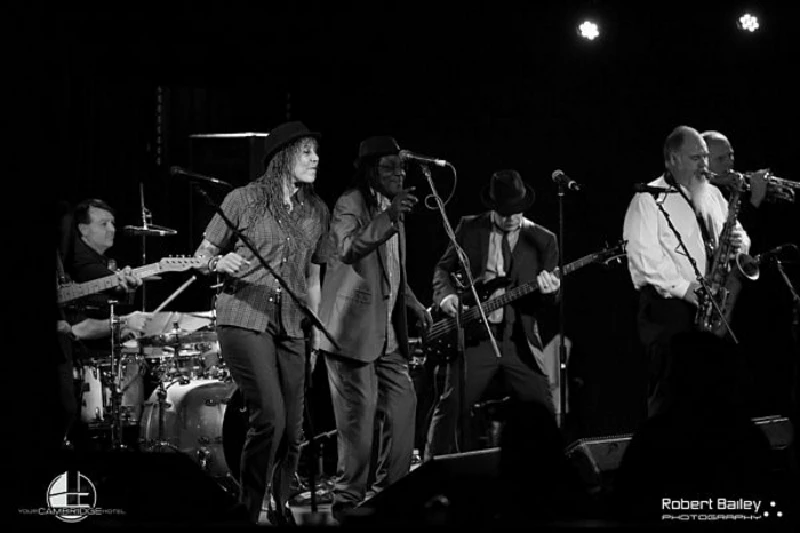 intro
Denzil Watson speaks to ska singer Neville Staple about his eight-piece band, their new album and his career with the Specials
Neville Staple's claim to be the original rude boy is no idle brag. He fronted Coventry ska trailblazers the Specials from their inception right up until their split in 1981. His shared front-man duties with Terry Hall and his "toasting" style vocal delivery were a thing of ska legend. Up until when the Specials reformed in 2008, Staple had hit the charts with his post-Specials pop-project the Fun Boy Three with former band-mates Terry Hall and Lynval Golding and played with just about every Ska musician under the sun. When the Specials reformed he was joined by all of the original line-up bar keyboardist Jerry Dammers. The ensuing reunion tours, including their 30th Anniversary Tour in 2009, were a big success. Neville, however, left the band in early 2013 amidst rumours of bad health and disillusionment with a lack of new studio material. Now though Neville is back with his eight-piece band and the newly released album 'Return of Judge Roughneck'. Pennyblackmusic caught up with Neville for a chat about the past, the current and what we can expect in the future from one of ska's best-loved characters. PB: How are things at the moment, Neville? Neville Staple: Not too bad. I went away for a break but am back now and raring to get back to work. PB: I really enjoyed listening to your new album. Are you pleased how it turned out? NS: Yeah, can't complain as I'm moving forward from the last album [2014's 'Ska Crazy'] and the Specials reunion. At least I'm doing something new now. When I was with the Specials it was the same thing we were churning out. PB: How did it work with your wife, Christine Sugary Staple, as co-producer of the album? NS: It was fine as we live together and we don't really argue. She just tells me off (Laughs). No, it's great working with her and we get on great. PB: Was there any point where you said, "I think this should go like that" and she said, "No, it should go like this"? NS: Sometimes, yes. Sometimes I will say, "Shall we try this?" and she says, "No" and vice-versa. There's no fighting or bickering while we are in the studio though. Sometimes it will be, "Let's try something else". PB: I think it turned out great and sounds fantastic. You have gone right back to your roots, haven't you? NS: That's what I'm saying. To be honest with you, although some of them are covers, they are songs that I grew up with and I've met most of the bands that we've covered and I used to play them on my sound-system. So, I grew up listening to the covers, and there's a few new ones I've put in there with a few members of the band contributing on the writing front. But I also like to write them with Sugary as well. PB: Talking of cover versions, I really liked your re-interpretation on it of the Fun Boy Three classic 'The Lunatics (Have Taken over the Asylum)'. It works really well. NS: Yeah, everyone has said that they like the revamp of it. When we originally did it as the Fun Boy Three it was a bit slow. It worked before with how it was at the time. but now I've bought my reggae roots into it. When we first did it I brought in my reggae roots but it was mixed in with the rest of the guys' influences. PB: I liked the way you mixed upbeat, fun tunes with dealing with some of the worrying stuff that is going on in the world at the moment. NS: Yeah. We didn't want it to be drubby, drubby, slowy, slowy and most of the stuff that I listen to is upbeat. PB: I think some of the darker current themes you introduced in the subject matter gives it all a nice balance. NS: Yeah, like 'Politician Man' for example. It's not preaching in your face. It's not "And we must do this, and we must not do that". We're introducing it gently and not forcing it down your throat. PB: Agreed. It's fair to say there is quite a strong moralistic theme running through the album without it, as you say, becoming too preachy. NS: Like with 'Be Happy'. It's an old classic [which was originally recorded by Jimmy Soul in 1963] and just a fun track so I thought I'd do it. PB: 'Be Happy' was the track on the album that made me laugh the most. NS: So, you shouldn't worry about what a woman looks like. That's what the original song was saying but me and my wife wrote a different last verse for our cover along the lines of "it doesn't matter about her shape or her size - as long as she has got a good heart, that is all you need". PB: With regard to 'Gang Fever' do you think there has there been a big rise in gang culture in the UK? NS: It's always been there. There are loads of people that I knew before I went to America, and when I came back I heard about all the ones that had been shot dead. It's all over England and Wales, to be honest. PB: Do you still see it in and around Coventry and Birmingham? NS: I used to see it. I'm hearing about it. Friends of mine have told me about it. But in the old times I used to see it, especially when we first started as the Specials with the National Front and stuff like that. You had to defend yourself. It wasn't like guns and knives and all that. Just fist-to-fist. PB: You're playing selected dates rather than a tour this year and taking in some interesting places. Are you not a fan of big, long tours? NS: Instead of doing the tour, tour, tour thing where people get fed up of the whole thing we thought we'd try and break it up. We're trying to go abroad. We should be going to America soon. We've just trying to sort that out at the moment. Plus we've got Hong Kong coming up. PB: Yes, I saw that you're playing Hong Kong International Reggae Ska Festival in August. There's something fantastically crazy about a massive festival of this type in Asia, isn't there? NS: People in the Philippines have told me reggae is popular over there but ska is getting there as well. PB: It's a long way to go for one gig though, isn't it? NS: But they've asked us to go so we aren't going to say no. PB: Will you look for more gigs while you are out there? NS: Yeah, that's what we are going to try and do. PB: Before then you are at Blackpool's Rebellion Festival. There's always been a bit of a crossover with the punks and the ska/reggae boys, hasn't there? NS: Well, there was punk around and reggae and we mixed it up into ska. PB: Is this the first time you've played at Rebellion? NS: No, we've played it about three times. It's a great festival to play at. PB: You're playing on the Saturday with what looks a particularly strong line-up, including Ruts DC and Misty in Roots. Will you catch a few bands while you are there? NS: There are so many different people playing that it is hard to keep in touch and watch everything. If I do get a chance to see them, I'll try and have a chat with them as I haven't seen them for so long. PB: Anything else in the pipeline for 2017? NS: There's America as mentioned earlier. And some dates over in Japan and some more dates in Hong Kong if we can get them. PB: Can we talk about the Specials? NS: Yeah. PB: What precipitated your exit from the band in 2013? NS: To be honest with you, that was when I had bad knees. The doctor said I got it from jumping off speakers. Also because they weren't doing new stuff and they didn't understand my epilepsy that I had at the time. So, with all those big shows with the lights flashing it wasn't good. At the time I didn't know what it was until one time I passed out on stage, and then my wife Christine found out what was wrong. PB: Shortly after you left Roddy Radiation (Lead guitarist) subsequently left too. Where you surprised they decided to carry after that? NS: And Brad too [John Bradbury the drummer, who sadly died in December 2015]. Yeah, to be honest with you. That's their prerogative to carry on. Roddy left. I left because I didn't like how I was being treated. Jerry [Dammers] wasn't in the band. There's a lot of ins-and-outs to it. PB: Do you still look back on the reunion tours warmly? NS: Yeah, with the original line-up, in years gone by. PB: I thought despite the absence of Dammers it was still very much the Specials. NS: But now they are down to three original members. I don't know. PB: You said that one of the frustrations was the lack of new material. What was stopping new material coming through? NS: I haven't got a clue to be honest with you. I suggested it but it just didn't happen. What we could have done is do some new covers. Find some of the old ska tracks like Jerry did and put our own slant on them. 'The Guns of Navarone', Prince Buster and 'A Message to You, Rudy' by Dandy Livingstone. I played with Dandy when my wife brought him over. PB: Could you see any circumstances in the future where you would considering rejoining the band? NS: No, I think that that's it from me now. All I can say is that I'm not knocking them and they can do what they do. PB: Are you still in touch with Terry Hall and Lynval Golding? NS: You're having a laugh, aren't you? PB: Did you not meet them at John Bradbury's funeral? NS: No, I was in Jamaica on holiday with the wife and for me to come off the holiday and come back wasn't going to be possible. We sent our wishes and all that but just couldn't make it. PB: Okay, just a couple of very quick questions. The first is 'Specials' or 'More Specials'? NS: (Pauses) 'Specials'. PB: And finally – what is your favourite all-time Specials track? NS: 'Monkey Man'. PB: Neville Staple, thank you for your time.
Band Links:-
https://en-gb.facebook.com/NevilleStapleBand/
http://www.originalrudeboy.co.uk/
https://twitter.com/NevilleStaple
Have a Listen:-
Picture Gallery:-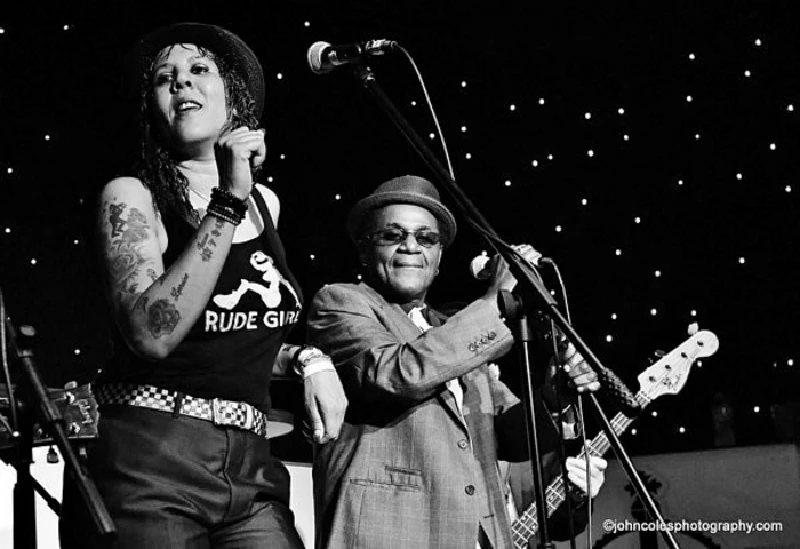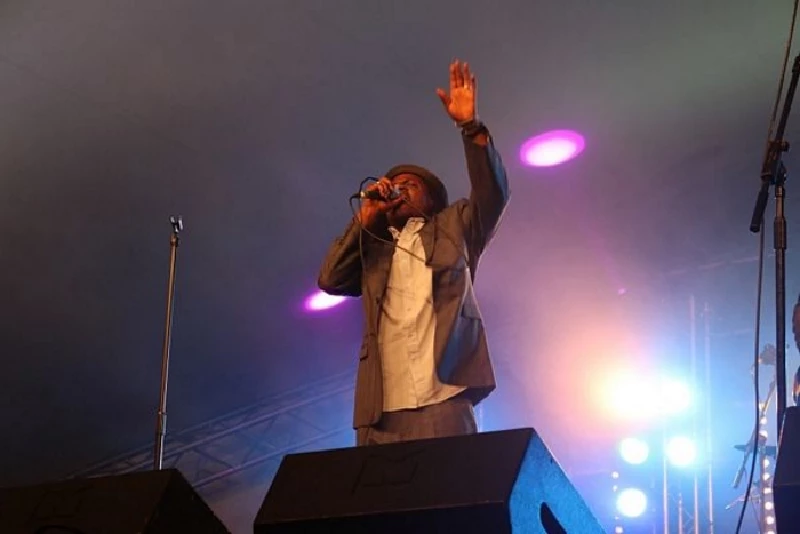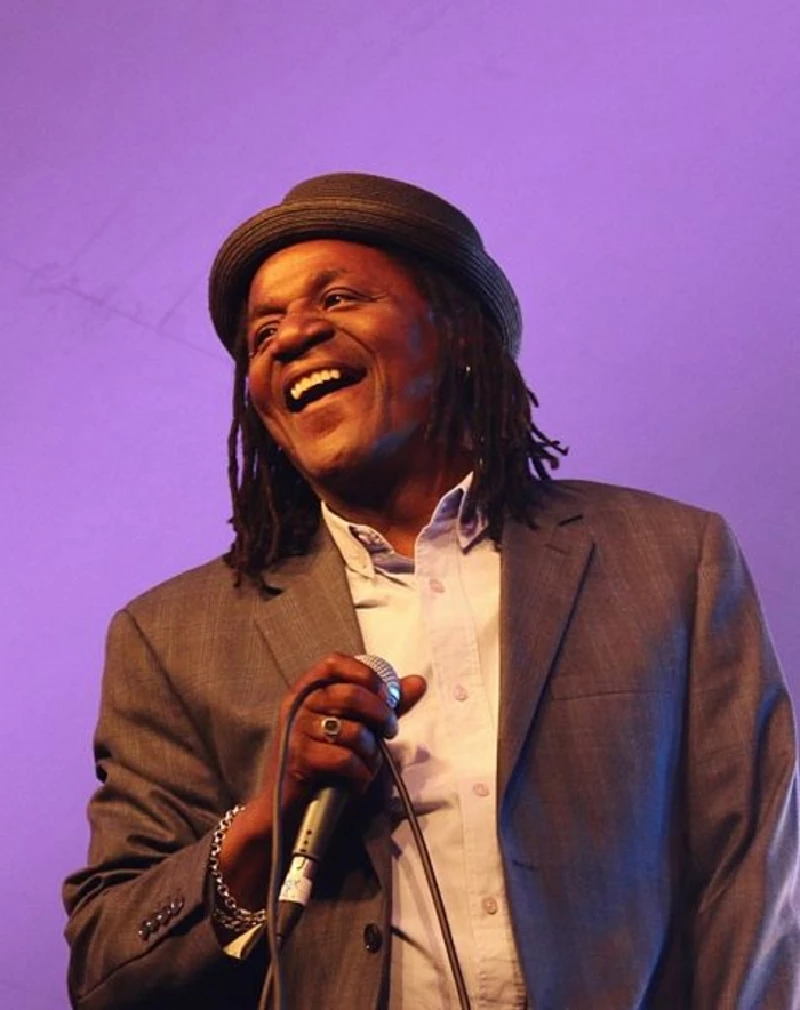 interviews
---
Interview (2020)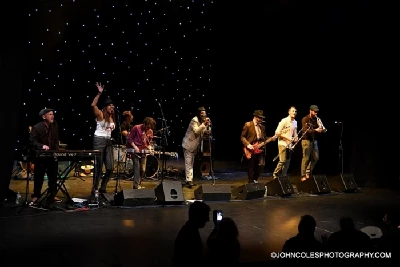 'Original Rude Boy' Neville Staple talks to Andrew Twambley about his new single 'Lockdown', his long musical career and his burning desire to reconnect with fans.
Pennyblackmusic Regular Contributors
---