---
published: 12 / 6 / 2017
---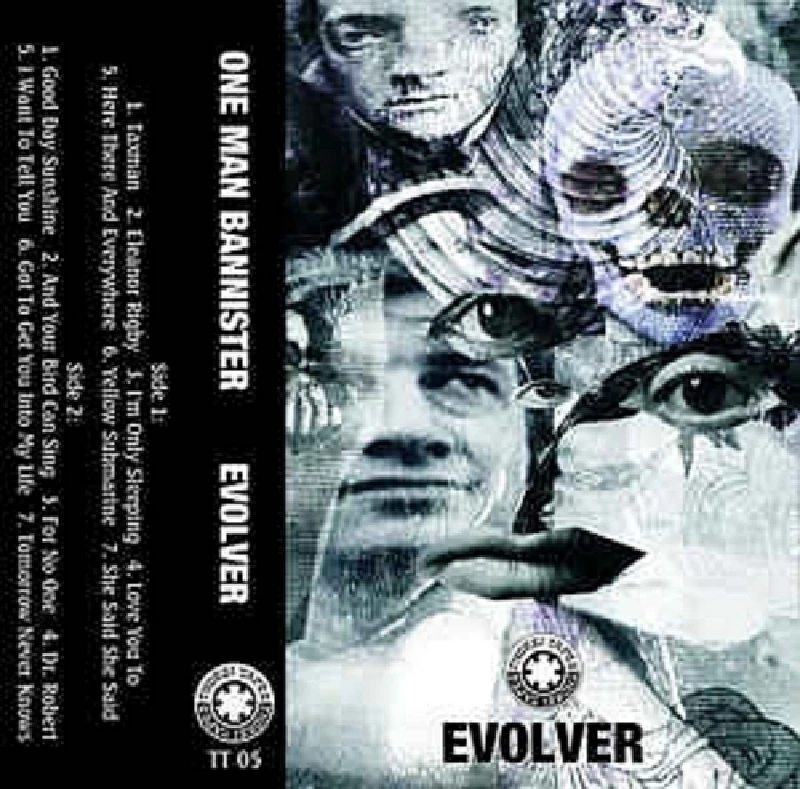 intro
Imaginative reworking of the Beatles 'Revolver' by One Man Bannister, the moniker for New Zealand musician Matthew Bannister which, originally released on CD, has now been reissued in a limited cassette edition
If you love or once loved the Beatles, you've got to hear One Man Bannister's take on their award-winning 'Revolver'. In his tribute project, Hamilton, New Zealand renaissance man Matthew Bannister conjures up his own version. It's called 'Evolver' and it celebrates the fourteen tracks with unquestionable creativity. They're reconstructed and reimagined by just this one guy, which is a feat in itself. The songs are all under 3 ½ minutes; most a lot shorter, but man, oh, man, "One Man" cuts down to the core and lifts the essence out of each track. His second-longest, 'Tomorrow Never Knows' (3:24) has at its core a weird 'Superfly' riff . "Dr. Robert' is enhanced by what sounds like some beatnik snaps and crazy harmonies. 'Love You, Too,' gets lively with some very psychedelic electric fusion. 'Here, There and Everywhere' is a far cry from the original version, with its layered harmonies (although there are some…); this cut enjoys lots of acoustic guitar and incredible bursts of percussion. It's also fun to sit back and see how OMB handles those complex transitions the four lads cooked up so long ago. I especially enjoyed how the sing-song rhythm of 'Yellow Submarine' was replaced by a foot-stomping, reggae treatment. And just forget about McCartney's choirboy vocals and chunky piano bits; One-Man dares to infuse the said song with a litany of fresh, country licks. Some renditions are catchier or more contemporary than others; that's just the nature of this project, but 'Got To Get You Into My Life' gets the award for being the most far-flung from its inception. I could imagine this hip, cultish version in a David Lynch flick. I think the trick here is to simply enjoy this album. Don't sit there and compare the old and the new. One Man Bannister is certainly not trying to pretend he's the greatest rock band that ever came out of Liverpool, but he's done a fantastic job reminding us why we loved 'Revolver' the first time around, and, quite simply, how versatile he. and those four young lads, really is and were. Available in cassette, CD and streaming format.
Track Listing:-
1
Taxman
2
Eleanor Rigby
3
I´m Only Sleeping
4
Love You To
5
Here There And Everywhere
6
Yellow Submarine
7
She Said She Said
8
Good Day Sunshine
9
And Your Bird Can Sing
10
For No One
11
Dr. Robert
12
I Want To Tell You
13
Got To Get You Into My Life
14
Tomorrow Never Knows
Band Links:-
https://thokeitapes.bandcamp.com/album/one-man-bannister-evolver
interviews
---
Interview (2019)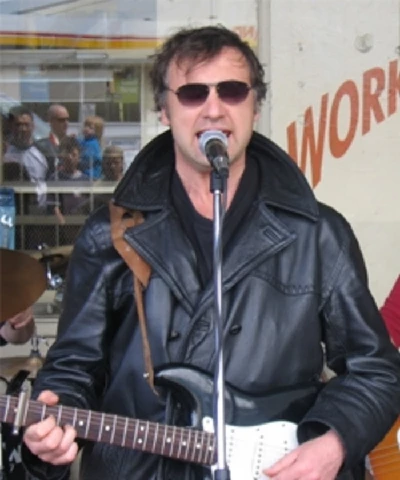 New Zealand singer-songwriter One Man Bannister tells Lisa Torem about his new interpretation of a classic Beatles record.
reviews
---
Rubber Solo (2019)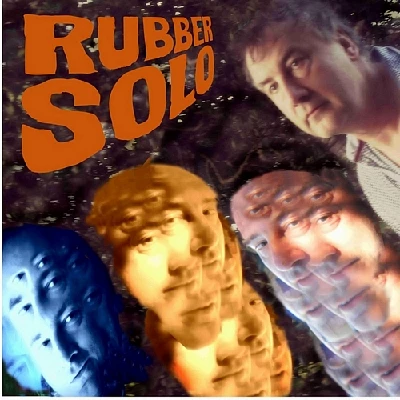 Imaginative reworking of the Beatles 'Rubber Soul' by New Zealand singer-songwriter and musician One Man Bannister
Pennyblackmusic Regular Contributors
---