---
published: 11 / 11 / 2019
---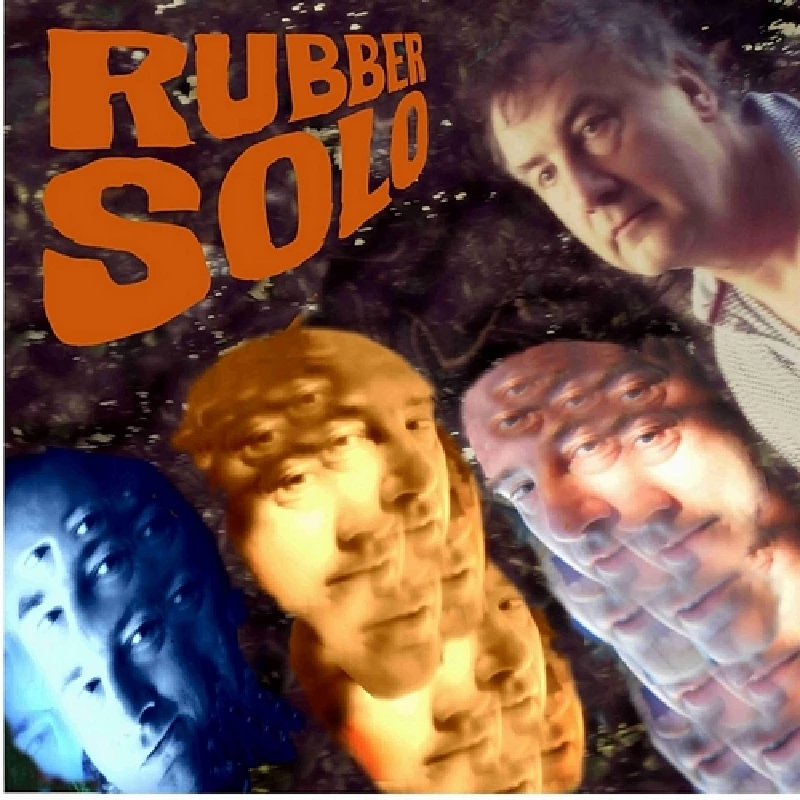 intro
Imaginative reworking of the Beatles 'Rubber Soul' by New Zealand singer-songwriter and musician One Man Bannister
Singer-songwriter Matthew Bannister co-founded the band Sneaky Feelings as a student in Dunedin before relocating to Auckland and forming Dribbling Darts. By the time he released his solo album, 'Moth' in 2007, he'd changed his moniker to One Man Bannister and had had his original music recorded on several labels. A follow-up to 2013's 'Evolver,' One Man Bannister's new digital recording, 'Rubber Solo' not only illustrates his worship of the Beatles classic discography, it reveals his own vivid imagination and enormous skill set. Whilst his sonorous vocals are always upfront, whether solo or part of a duet, his tempos and instrumental arrangements constantly shift, rendering takes that range from toned down to outlandish, and whilst true--blue Beatles fans will always compare One Man's to the originals, they will undoubtedly come away surprised. On 'Michelle,' electric guitar stars, but before you settle into the Duane Eddy licks, sit back and prepare yourself for the fairy-tale transition. On 'Nowhere Man,' One Man's baritone shimmers, but the electric guitar is also a key element. On 'Think for Yourself,' there's a crafty vocal call and response. And the country flavor of 'What Goes On' is enhanced by clanky strings and a shift of attitude. In keeping with that feel, 'Wait' takes on the feel of crisp Americana balladry. Whilst the original boasted a dreamy quality, One Man's version of 'You Won't See Me' bears an industrial veneer. The double-tracked vocals add a strong touch as well. I especially enjoyed the raw introductory verse and the subsequent build in 'You Won't See Me.' The breathlessness of 'Girl' is replaced with a poignant harmonic twist. You won't reminisce about George Martin's classical keyboard solo when listening to 'In My Life'; you'll be too riveted by the bittersweet Oriental flavorings and the unorthodox rhythms. 'Run for Your Life' feels less threatening on this cover version; One Man Bannister keeps the strength but adds his own brand of whimsy.
Track Listing:-
1
Drive My Car
2
Norwegian Wood
3
You Won't See Me
4
Nowhere Man
5
Think For Yourself
6
The Word
7
Michelle
8
What Goes On
9
Girl
10
I'm Looking Through You
11
In My Life
12
Wait
13
If I Needed Someone
14
Run For Your Life
Band Links:-
https://thokeitapes.bandcamp.com/album/one-man-bannister-evolver
interviews
---
Interview (2019)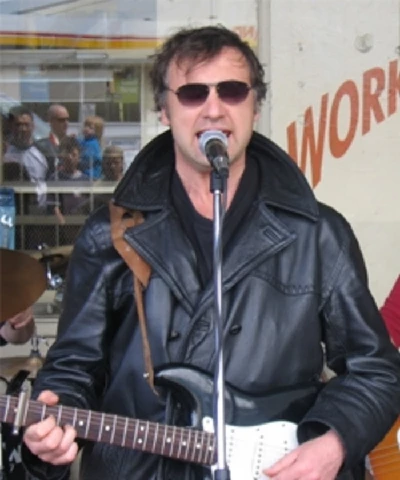 New Zealand singer-songwriter One Man Bannister tells Lisa Torem about his new interpretation of a classic Beatles record.
reviews
---
Evolver (2017)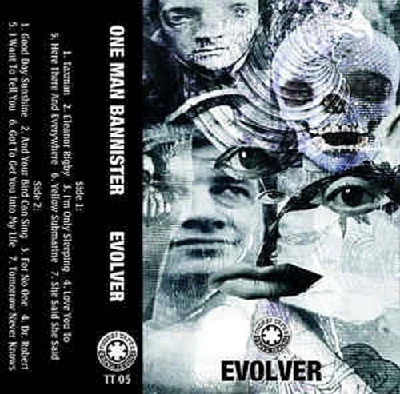 Imaginative reworking of the Beatles 'Revolver' by One Man Bannister, the moniker for New Zealand musician Matthew Bannister which, originally released on CD, has now been reissued in a limited cassette edition
Pennyblackmusic Regular Contributors
---