---
published: 21 / 2 / 2016
---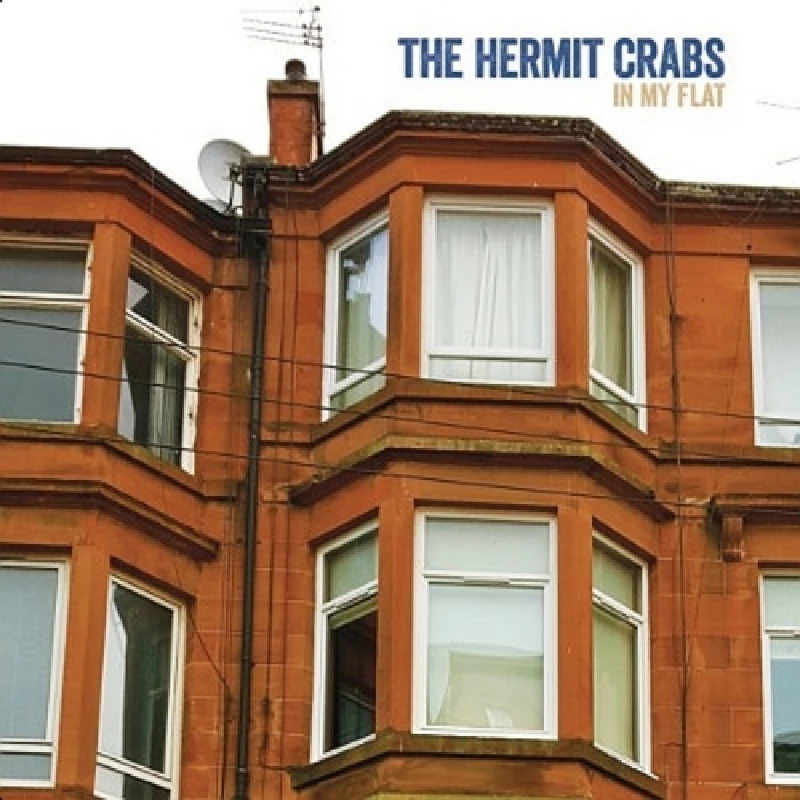 intro
Dreamy country-influenced indie pop on second full-length album from elusive Glaswegian trio, the Hermit Crabs
Lo-fi and country-influenced indie pop act the Hermit Crabs live an elusive existence, so it seems. If you look them up on the internet, both their their website nad Facebook page give very little away about them. What we do know is that they are a Glasgow-based collaboration and involve the main player Mel Whittle, Jeremy Jensen and a guy named 'One Take Jake' Hite. Will Gillett helps out with a bit of pedal steel on one of the tracks. Whittle plays rhythm guitar and vocals while Jensen multi-tasks playing lead, bass and acoustic guitars and also adds double bass, all the percussion and lends a helping hand with the backing vocals. The band have signed to Matinee Recordings, the Southern California-based indie pop label owned by Jimmy Tassos, which has been knocking out decent sounds for two decades now. Melanie Whittle was former drummer for California Snow Story and formed the band in 2003. She and Jensen and Hite also double up as another band called Baffin Island, while Jensen and Hite also record as the Very Most. This offering was recorded in Boise, Idaho and skips along well pretty much all the way through. Of the eight tracks on here, the highlights for me are the strange, all-over-the-place 'Stuart Murray', and the mostly acoustic 'Tracey Emin's Bed' which has some colourful lyrics . I am not heavily into country music, but 'Should I Drop You Off?' has a wonderful eccentricity, recalling in its lyrics beetles on their backs and other odd things like that. It is all very nice, perhaps a bit too nice in places, but on the whole this is an album which indie pop fans should thoroughly enjoy. The CD is fronted with a photo of the outside of somebody's flat, which looks suspiciously like the one my wife and I first moved into but I am pretty sure it is not. There are credits to family and friends and also to Neil McNaught who mastered this little outing at Splitlevel Studios in Edinburgh and co-produced it with Whittle herself.
Track Listing:-
1
Bravado and Rhetoric
2
I'm a Fool
3
High Maintenance
4
Should I Drop You Off?
5
Tracey Emin's Bed
6
Stuart Murray
7
Damage Control
8
Did I Tell You That...?
Band Links:-
https://www.facebook.com/The-Hermit-Crabs-385510651554121/
http://thehermitcrabs.wix.com/thehermitcrabs
https://twitter.com/thehermitcrabs
https://www.facebook.com/baffinisland
Label Links:-
http://matineerecordings.com/
https://www.facebook.com/matineerecordings
interviews
---
Interview (2008)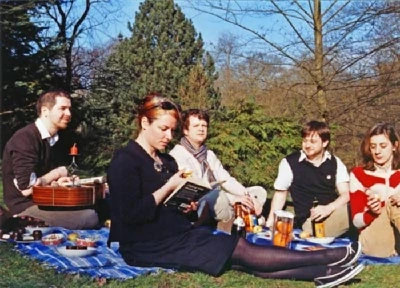 Glaswegian indie pop group the Hermit Crabs released their debut album, 'Saw You Dancing', on Matinee Records last year. Dixie Ernill speaks to guitarist John Ferguson and vocalist Melanie Whittle about how they write their songs, the album and their plans for the future
Pennyblackmusic Regular Contributors
---