---
Ian Prowse
-

Gullivers, Manchester, 14/11/2015
published: 5 / 2 / 2016
---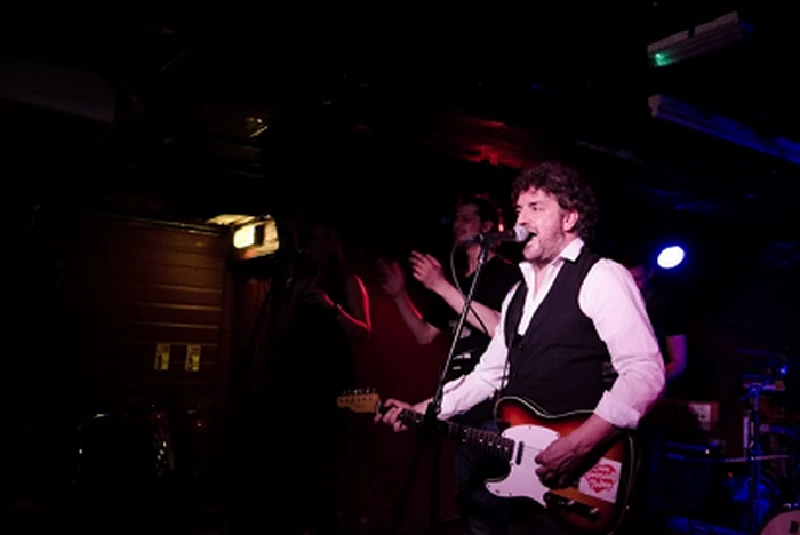 intro
Liverpool singer-songwriter and Amsterdam front man Ian Prowse proves impressive with a lively set of both new and old songs at Gullivers in Manchester
It is the night after the Paris attacks and there is a subdued atmosphere on the streets of Manchester, but I'm pleased to be going to a gig undeterred by the events at Le Bataclan in particular – my own little act of defiance. I am not too well up on the work of Ian Prowse, other than his wonderful 'Does This Train Stop On Merseyside?' track that was so loved by John Peel, so I am unsure as to how good this gig will be. I needn't have worried as it turns out to be one of the best gigs I have been to this year as Prowse, backed by Mike on keyboard and Laura McKinlay on fiddle, led a partisan crowd through a rousing set packed with Celtic folk pop, educated social comment and heartfelt touches. Being previously unenlightened to the music, I momentarily feel like an outsider at a family gathering, as songs are dedicated to a sadly departed fan, and a previous band member, Andrew Roberts, emerges from the audience to take over on the keyboard for a raucous 'Fair Blows The Wind For France'. Despite the tour being an opportunity for Prowse to showcase tracks from his new album, 'Companeros', a collection of songs by relatively unknown troubadours, given fresh exposure, he also finds time to mix in plenty of old gems (from previous band Pele and current band Amsterdam), such as 'Home', which surely has its roots across the Irish Sea, 'Fireworks', 'Taking On The World' and opener 'Arm in Arm'. The aforementioned 'Does This Train Stop On Merseyside?' is dedicated to the people of Paris and to a Muslim friend of Prowse's to highlight the fact it is a small minority who are to blame. It's a powerful moment, as it is also when Prowse sings his tribute to those lost during the many wars this country has fought 'Lest We Forget' completely unaccompanied by any instrument. The songs off the new album are pretty immediate too. 'Mississippi Beat' with McKinlay sharing vocal duties, 'Johnny & Marie', 'You Can't Win Them All Mum' and politically charged 'My Name is Dessie Warren' being the highlights. I may have arrived a sceptic, but I leave a disciple.
Band Links:-
http://amsterdam-music.com/
https://www.facebook.com/ian.prowse.5
https://twitter.com/ianprowse
https://www.facebook.com/amsterdamuk
Picture Gallery:-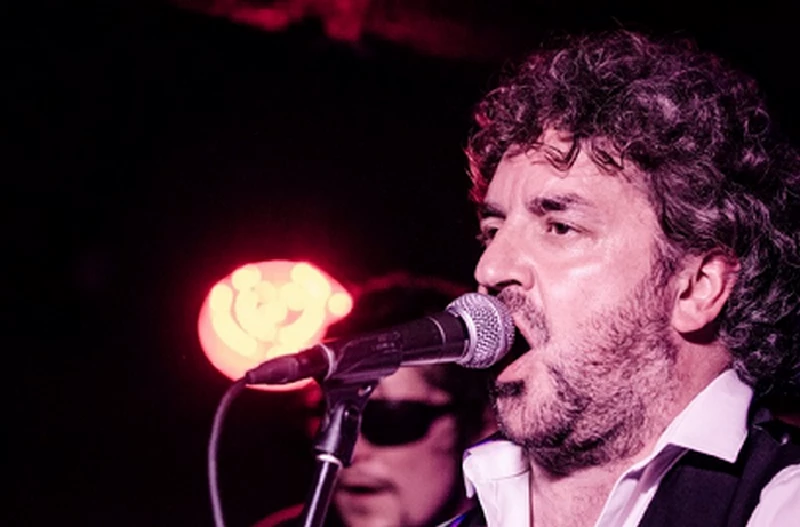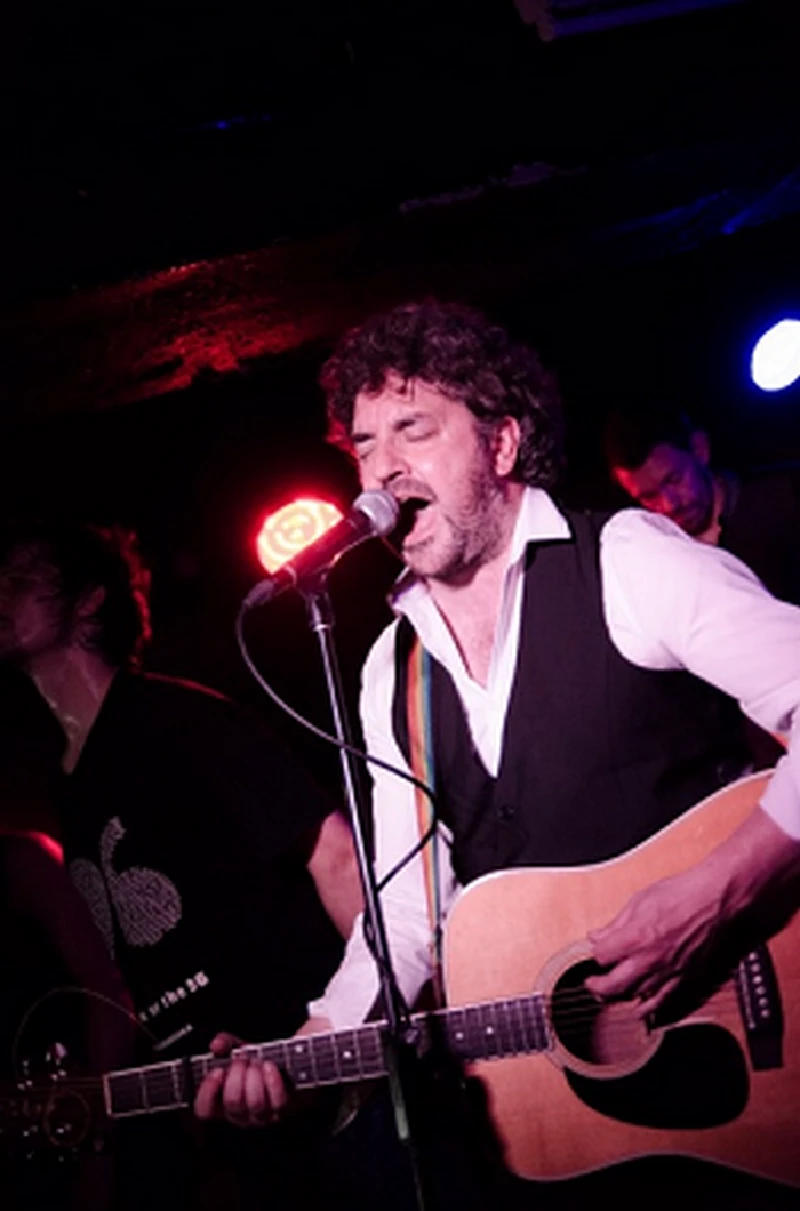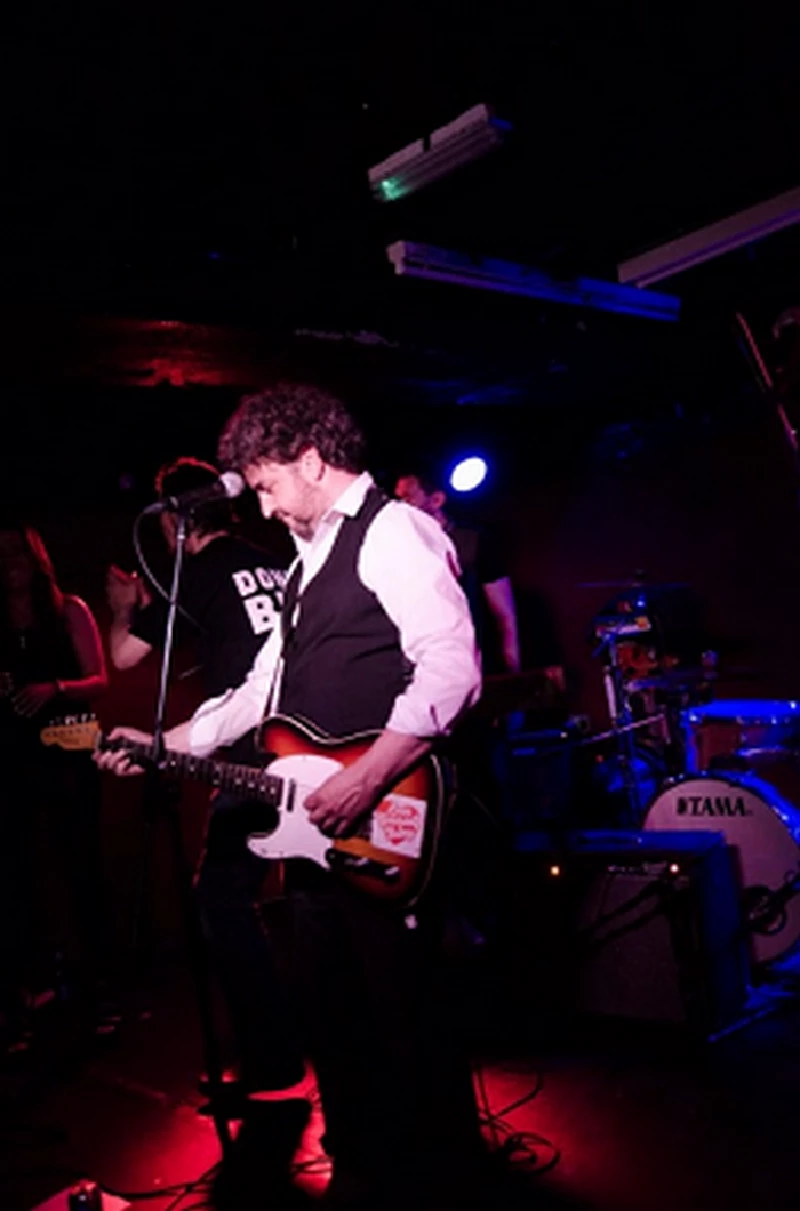 interviews
---
Interview (2020)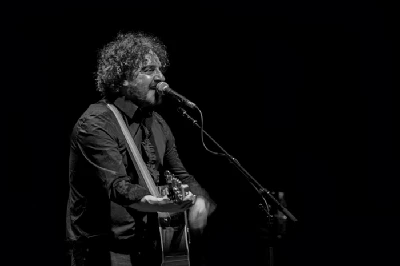 Former frontman of Amsterdam and Pele and Liverpool-based solo artist Ian Prowse talks to Andrew Twambley about his recent tour in support of Elvis Costello, and the effect of COVID-19 on him and other musicians.
photography
---
Photoscapes (2014)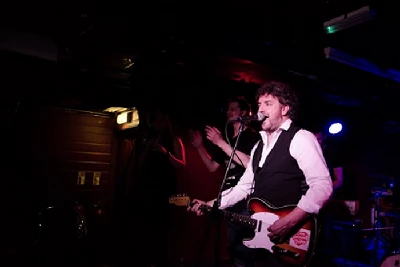 Bill Gray photographs Liverpudlian singer-songwriter Ian Prowse at a show in Glasgow
related articles
---
Pele: Favoutite Album (2017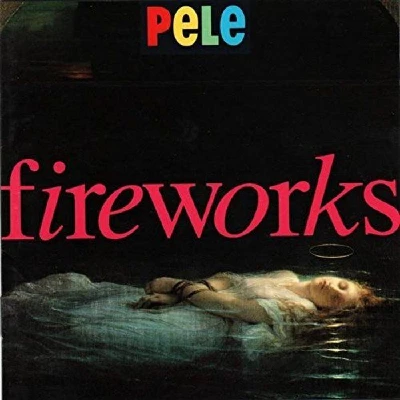 Tony Gaughan reflects upon Wirral-based pop/rock act Pele's 1992 debut album, which has just been re-released in a twenty-fifth anniversary edition
Pennyblackmusic Regular Contributors
---