---
Sarah McLachlan
-

Orchestra Hall, Chicago, 16/62015
published: 25 / 9 / 2015
---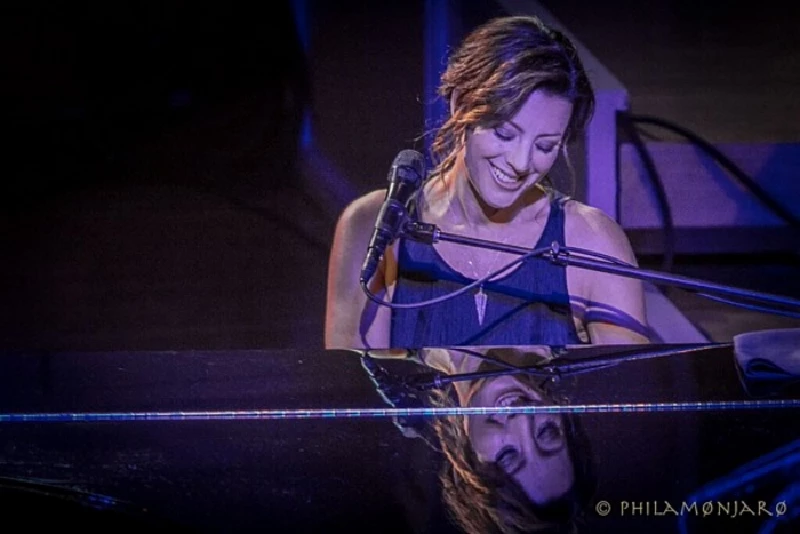 intro
Lisa Torem attends the 26th Annual Corporate Night Benefit of the Chicago Symphony Orchestra to review a special performance by Sarah McLachlan.
The excitement begins when you enter the gorgeous, gilded Orchestra Hall. You are greeted by a fusion of sharply slashed strings, the xylophonist's glistening glissando and the dark, hollow bellow of lone timpani. In what other universe does the tuning of an instrument trigger such intrigue? Outside fans flash photos next to Sarah McLachlan's attractive poster. It's a warm spring evening bathed in starlight. Inside the lights flicker. Show time! Conductor Sean O'Loughlin has collaborated with Adele, Steven Tyler, Martina McBride and many other contemporary vocalists and is known for his vibrant, original orchestrations as well as one-off interpretations of classical, pop and rock music. Tonight he shares the stage with another award-winning performer and he looks delighted as he mans the podium and warmly praises Chicago's famous guest artist. His succinct introduction comes after he leads his own vivacious anthem, which reaches to the back of the house and commands pin-drop attention. The last few bars positively explode. Ahhh! On Tuesday, June 16, 2015, the Sarah McLachlan debut with the Chicago Symphony Orchestra (in honour of their 26th Annual Corporate Night Benefit) was well attended by long-term fans and business professionals such as David Hackett of Baker & McKenzie. All the guests had come together to raise money and enjoy a rare performance. The Canadian singer-songwriter, who had sung with the Colorado Symphony a few years earlier, looked just as psyched as her classical counterpart. The baton descended and they were off! O'Loughlin and McLachlan share something essential—they both discovered a deep passion for music at an early age. O'Loughlin discovered in high school that he could transcribe the swirl of sounds around him, McLachlan utilized her sonorous voice and evocative song -writing to navigate puberty. The plan for the evening was for Sarah to sing her songs which O'Loughlin had re-arranged. Earlier in the week, Sarah had made it all sound so simple—she would show up for a few rehearsals and voila! A stellar performance would occur but when talking openly to her audience, she revealed that she'd only had a few hours sleep due to the unexpected cancellation of her red-eye flight and her teenage daughter's graduation. There are a few pecks on the cheek and the lights lower. She tells us quietly,"I'm thrilled to be here tonight." For a moment, she seemed concerned about the ambitious night ahead, but as soon as she sang 'In Your Shoes'(which she dedicated to Malala Yousafzai) from new release, 'Shine On,' it became crystal clear that she'd already recovered from the lack of shuteye. Sarah has sold 40 million records. She co-formed the Lilith Fair, an annual summer festival that helped launch the careers of Suzanne Vega and Tracy Chapman. She is also a passionate advocate of animal rights. When plotting out the video for 'World on Fire,' she and her crew decided to forgo salaries and contribute instead to international causes. She's a mover and shaker, single parent, humanitarian and vocal wunderkind. She even penned 'One Dream' for the 2011 Winter Olympics and developed her own music school for underserved youth. When there's a problem, Sarah fixes it. She must be busy, yet her demeanour doesn't reflect what must be a frenetic life. She holds the stage like a woman who has all the time in the world. Sarah picked up an acoustic guitar for 'Building a Mystery,' one of her award-winning ballads, which boasts melodic buoyancy. The orchestra echoed her legato phrases with layers of strings. 'Answer' is the kind of song that Sarah is known for, the thought-provoking lyrics reflect the human experience. Standing behind the mic, she enlisted the keyboard/organ skills of Vincent James, who never missed a cue and seemed to internalize her thoughts and feelings. Her 'I Will Remember You' was unforgettable, too. The orchestra stayed out for her first verse and then subtly crept back in, shading the ache in her warm voice. "I'm so afraid to love you, more afraid to lose…" Sarah conveyed and fused feelings of loss and hope and it touched the soul of every patron. When plotting out the video for 'World on Fire,' she and her crew decided to forgo salaries and contribute instead to international causes. Sarah gave an abbreviated speech about the back-story before this next number. She expressed her gratefulness for living in North America but also her concern for those less fortunate. "This song has a lot to do with gratitude. We're incredibly lucky to be born in North America. I have so much so I want to give when I can. I truly believe all of us have a gift that we can give to the world." The lyrics supported both her angst and sense of promise. James accompanied her as she stood behind the mic, parsing out the optimistic sentiments: "World on Fire, it's more than I can handle, try to bring more, bring it to the table." As Sarah tells the audience, "After a very long dry spell," she fell in love again. 'Loving You Is Easy' had a lusty swing. "That's it for the happy ones," she exclaimed, flashing a shy "you-know-how-it-is" smile. 'Hold On' found her recalling or possibly re-enacting a misty past but the orchestra upheld the theme with lush voicings and remarkably, Sarah's voice sounded sort of country. 'Adia' was recognized and acknowledged before she sang a solitary syllable. It's a beautiful song based on a complicated relationship. This special hall is spacious, yet Sarah brought her audience together in an unusually intimate way. One of my favourite moments was when Sarah sat down quietly at the piano, nursed some choice notes and built to a crescendo for the heartfelt ballad 'Sweet Surrender'. She followed with 'Love Come', a cinematic and alluring song, "I hunger for the tender touch," she sang, wistfully. She and James demonstrated a great deal of musical chemistry here. 'Possession' is about an obsessive fan and a sense of urgency was definitely conveyed in Sarah's breathless delivery. The orchestra led off in sombre tones. Her voice was perfectly weighted against the sinister instrumental drone. After Sarah received a massive standing ovation, she returned to sing 'Angel'. Her voice, so soulful and sincere, brought out the integrity and lustre of this simple but powerful story. Sarah still looked model perfect in her flowing, earth-toned outfit after the concert. Calm. Poised. We had a chance to chat briefly. I thought,"how can an artist sing her heart out after only two hours of sleep?" Of course I never asked, but thought, "I will remember you, Sarah", and how your extraordinary music set against symphonic textures left the audience in a state of wonder. Anyway, sleep can be highly overrated. But the voice of an angel? That's another story! Set List: In Your Shoes Building a Mystery (gtr) Answer I Will Remember You World on Fire Loving You Is Easy Hold On Adia Sweet Surrender (piano) Love Come Possession, Sarah, solo Encore Angel Photos by Philamonjaro www.philamonjaro.com
Band Links:-
http://www.sarahmclachlan.com/
https://www.facebook.com/sarahmclachlan
https://twitter.com/sarahmclachlan
Picture Gallery:-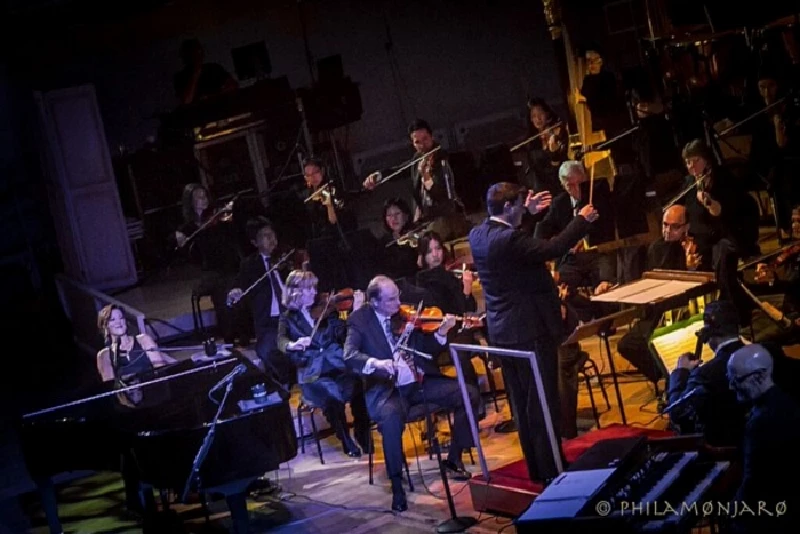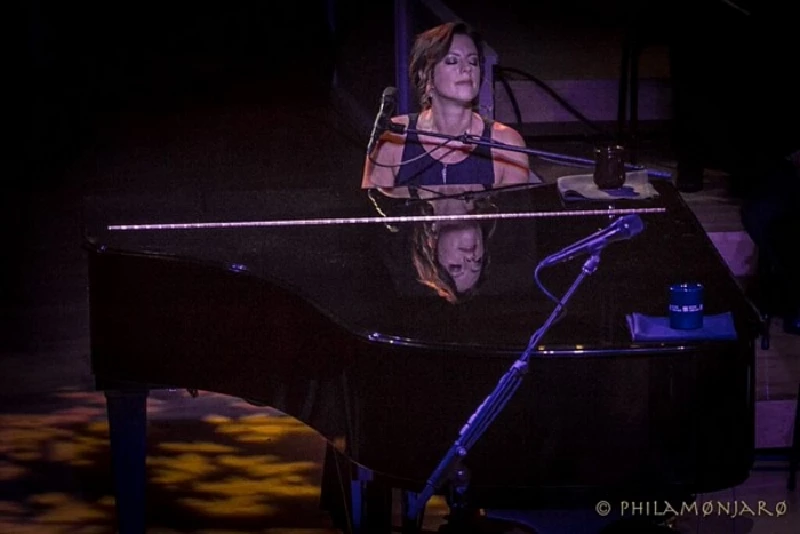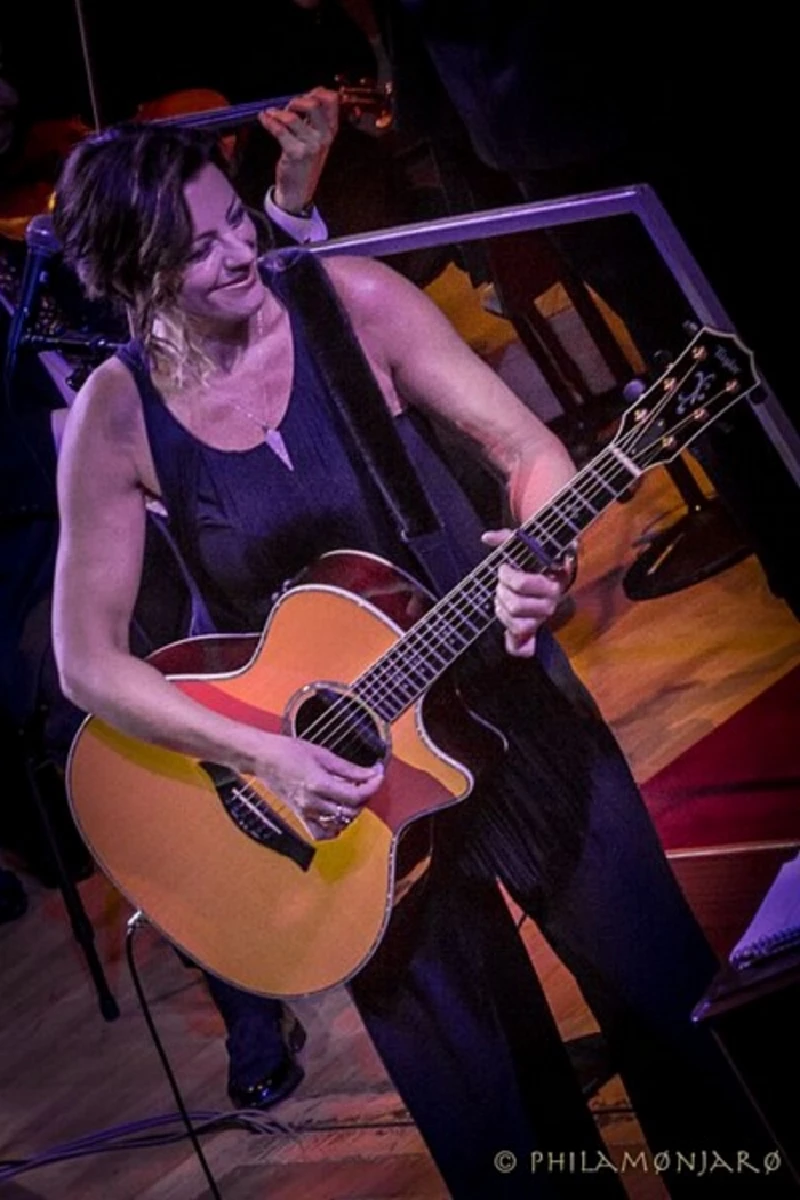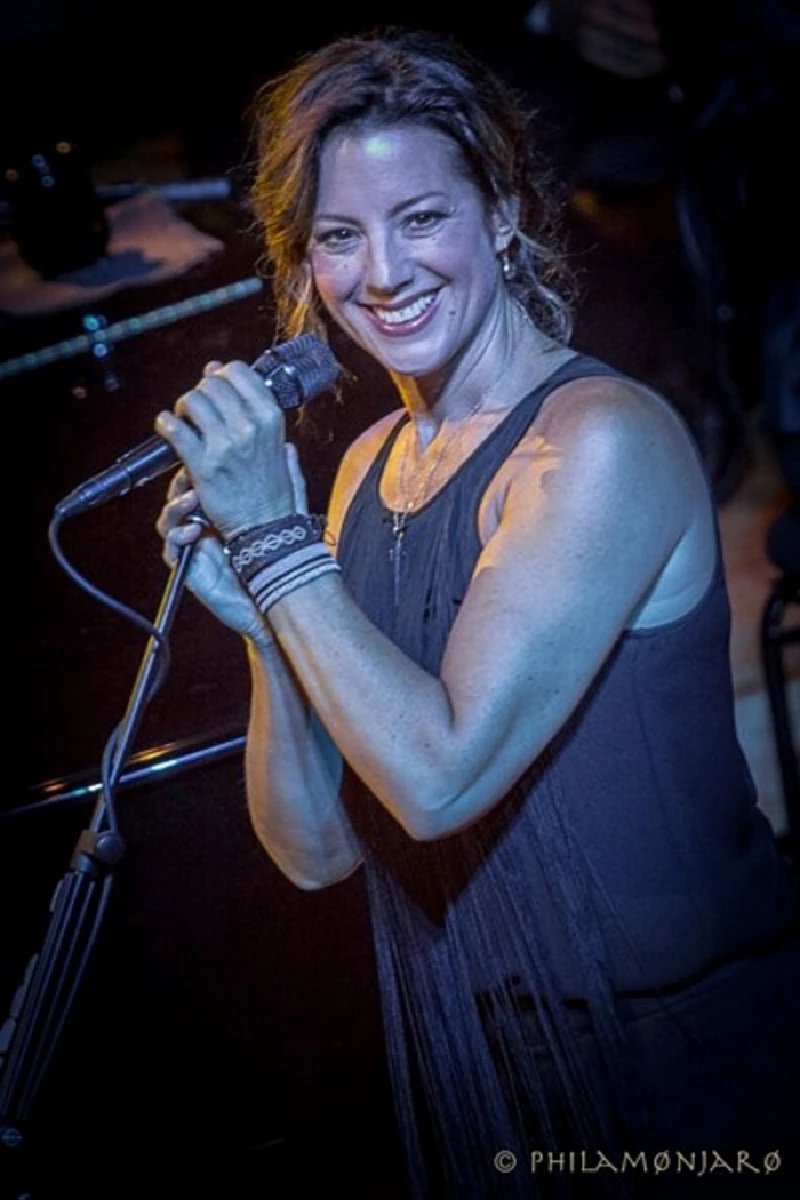 interviews
---
Interview (2020)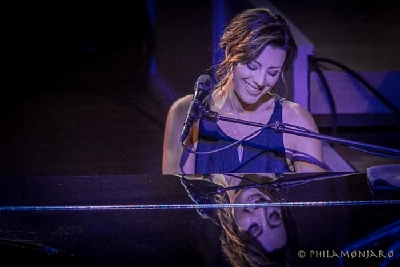 Originally published in Examiner.com in 2016, Lisa Torem talks to multi-platinum selling Canadian singer Sarah McLachlan about her most recent LP 'Shine On' and her role in co-founding hugely successful all-female touring festival Lilith Fair.
Pennyblackmusic Regular Contributors
---