---
Happy Mondays
-

Interview with Shaun Ryder
published: 25 / 9 / 2015
---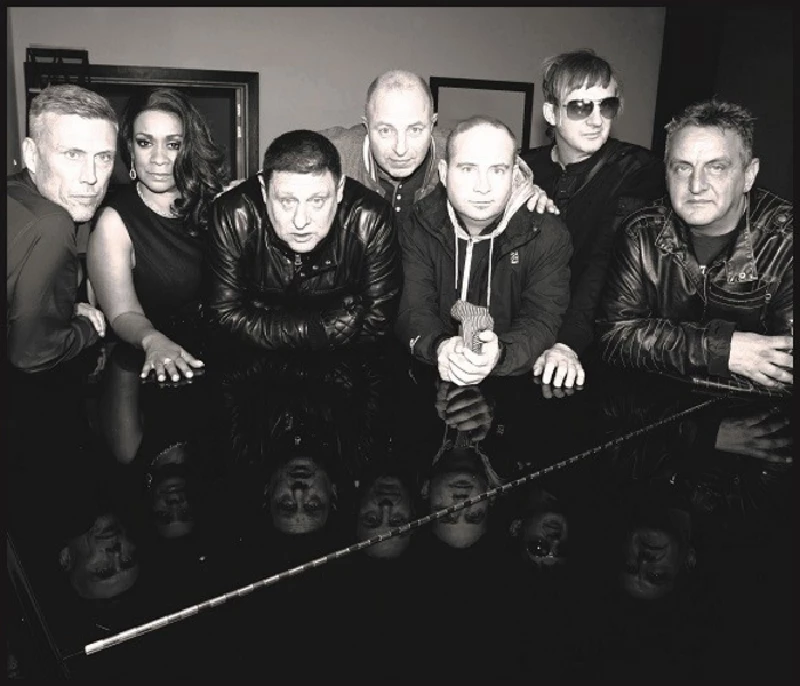 intro
Richard Lewis chats to Happy Mondays' lead singer/lyricist Shaun Ryder about the making of the band's groundbreaking 1990 album 'Pills 'n' Thrills and Bellyaches' which the band are set to play in its entirety on tour this winter
The defining album of 1990 that stands as an enduring classic to this day, Happy Mondays' third LP 'Pills 'n' Thrills and Bellyaches' saw one of the UK independent sector's most maverick bands crash into the mainstream. Effectively condensing the club scenes of Ibiza, Manchester, New York and much of the domestic indie scene into a single disc, the album captured the zeitgeist in music, fashion and, lest we forget, drugs via its Ecstasy-influenced sound. Crashing into the UK album charts at number four, a vertiginously high entry for an indie band (in the truest sense of the word) and scoring platinum status in early 1991, the LP stood as positive proof of how much the 'Madchester' movement had penetrated the culture. A glorious melange of Paul Ryder's Northern Soul inspired basslines, Mark Day's brilliantly skewed guitar parts, Gaz Whelan's lolloping drumbeats and the soul vocals of newly arrived backing singer Rowetta, the LP's lyrical focus was talismanic frontman Shaun Ryder. Compared by late Factory Records supremo Tony Wilson to WB Yeats and described as the "Bob Dylan of Salford" and the "Lou Reed of Little Hulton"' by music critics, the lead singer's hollered, surreally inventive wordplay inspired a lineage of wordsmiths including the Streets' Mike Skinner and Sleaford Mods' Jason Williamson. Following a highly successful tour in 2013 to play all of 'Pills 'n' Thrills' 1988 predecessor 'Bummed' in its entirety, the band take their 1990 set to the stage later this year. Recorded at Capitol Studios, Los Angeles, ('Made in Good Old USA' as the original sweet wrapper festooned LP cover put it) by Ibizan DJs Paul Oakenfold and Steve Osborne, the sessions were in stark contrast to 'Bummed', which had been put to tape in Driffield, Yorkshire with Factory Records' legendary in-house producer Martin Hannett manning the desk. "Fucking hell, how different was it?" Shaun says, comparing the two experiences. "Everything was different back then 'cos we still were still quite new to the game really. We got to stay there for a few months in Oakwood Apartments with porno actors, musicians, Brian Tilsley from 'Coronation St' (actor Chris Quentin), so yeah it was pretty good fun." "Even Driffield in Yorkshire, being in a recording studio was still relatively new," Shaun states. "A couple of years before we'd been dropped off in London in Camden (to record 1987 debut LP 'Squirrel and G-Man Twenty Four Hour Party People Plastic Face Carnt Smile (White Out)') with seventy quid in our pockets to last us four weeks or something. It lasted us five minutes!" he laughs. "You just sort of roll with it. You don't really take anything in. You're on the hamster tread wheel. You're just doing it and you get on with it. You rarely appreciate anything as well cos you're just getting on with it and doing it. Years later you sort of go 'Wow...'." In a ground-breaking move for the band and its producers, 'Pill 'n' Thrills' was the first production job Paul Oakenfold and Steve Osborne had ever handled. A truly inspired pairing, Osborne went on to helm albums by New Order, Elbow and Suede. Prior to committing to an album, the Mondays entrusted the duo to produce their upcoming single, a cover of John Kongo's 1971 hit 'He's Gonna Step On You', re-titled 'Step On'. Embellished with Paul Davies' keyboard riff and aided by Shaun's "You're twisting my melon, man" hookline, a quote ripped from Steve McQueen film 'The Cincinnati Kid' (1965), the single simultaneously became the band's debut Top 5 single and an instant classic to boot. "I got hold of Oakenfold 'cos I'd seen him in Ibiza, playing (UK indie act) Woodentops and all the Spanish gay disco and trippy club stuff," Shaun recalls. "When I went back to Manchester I suggested him to Tony (Wilson) and our manager Nathan (McGough, son of poet Roger) when we were talking about producers. The good thing about being on an independent like Factory was that if we'd been on Sony or Warners they'd have said, 'Fuck off, you're not having an Ibiza DJ producing our flagship album!' Obviously they'd didn't and we gave them (1988 single) 'Wrote for Luck' to fanny about with. That was great and that ended up on the B-side to (Erasure keyboardist) Vince Clarke's remix, who was having hits back then and then it went from there with 'Step On' really. It just took off." A band seemingly possessed of one of the most eclectic record collections of any British group, running from Parliament-Funkadelic through to Joy Division and Acid House, the band's immersion in the club scenes of Ibiza, New York and Manchester broadened their already wide-ranging tastes. "God, all sorts," Shaun says of the band's listening material at the time. "I mean a lot of what we had were Oakenfold's mixes, that he'd done in Ibiza all the rock and disco stuck in with club stuff. Everything from hip-hop to Rolling Stones." Whereas the Mondays' earlier material had emerged from practice room jams (a fascinating early rehearsal room version of 'Moving In With' surfaced on YouTube last year), the band changed their working methods for 'Pills 'n' Thrills'. "We had about two or three skeleton tracks and then the rest, which is what we wanted to do anyway, was for Oakenfold to lay down a shitload of beats," Shaun explains. "That way we came up with 'Loose Fit' and the rest of 'em." One of the band's greatest tracks, the song was the third single lifted from the LP and contained one of Ryder's most memorable lyrics, "Gonna buy an airforce base/Gonna wipe out your race/Get stoned in a different place/Don't you know I've got bad taste?," which was inspired by the endless footage of the unfolding first Gulf War on CNN in 1990. The BBC under government pressure to remain impartial removed the lines from broadcast. "Pretty much, yeah," Shaun states. "Everything was getting censored. Heh heh, the Beeb eh?" the singer chuckles. One of the band's most melodic tracks, 'Denis and Lois', which kicked off what used to be known as Side 2 of the album, paid tribute to two of the band's friends in the States. "Denis and Lois are two sort of very strange people who are still on the New York scene now, Denis was a Vietnam vet and Lois was his wife and they sort of collected toys. They used to hang out in New York going watch all the Brit bands," Shaun explains. "We just met 'em outside a club and they sort of became Manchester's biggest sort of groupies! They followed all the bands and they came over here. They ended up staying at me Mam's." Elsewhere on the LP, celebrated album track 'God's Cop' was a tongue in cheek 'tribute'/sly dig at James Anderton, the notoriously hardline Chief Constable of Manchester. A figure who had attracted notoriety for his 1987 statement that he was effectively "doing God's work", Anderton had attracted controversy for his overly determined efforts to stamp out largely harmless unlicensed parties around Manchester. The reasons behind Anderton's attitude according to Shaun were likely to have been both personal and political. "His daughter at the time was E'd off her face in the fucking Hacienda!" the singer recalls. "She was a big swinging lesbian. I mean he wasn't too pleased about that. So that was one of his reasons for getting a bit angry with the whole scene. At the time as well he was getting a lot of stick off the breweries and club owners because everyone was doing their own shit. 'Cos everything had to end at 2 o'clock and everyone was E'd up and carried it on all night into old buildings and doing the house party thing, normal pubs and clubs were losing out and there was a lot of complaints about it." With critical acclaim for the band slowly building as the music press vocally championed the group and the previous year's 'Madchester: Rave On EP' cracked the Top 20, the Mondays were set to go overground. Did you anticipate how big a hit the album was going to be? "We knew that there was something there. We were on a roll," Shaun states. "You can only hope twenty-odd years later people are still listening to it, so we did something right. It's the same with 'Bummed'. I'd not listened to it since I walked out of the studio in Driffield," Shaun recalls. "A couple of years ago when we were going out performing that album, we were rehearsing it and I had to listen to it. I thought, 'Fucking hell man, pat yourself on the back, there's some good stuff there'." With the entire album set to be essayed live, are there any particular stand outs for you onstage? "I like doing 'Loose Fit' and 'Kinky Afro'," Shaun replies. "I like doing the whole lot, like with 'Bummed' as well. You know one day we'll go out and do 'Squirrel and G-Man', and eventually after all this time with me slagging (1992 album) 'Yes Please!' off, I definitely think we'll be working that in, some of those tracks sometime or other." The latter LP, the group's last to date with the original line-up, is the sole album amongst the Mondays' first four LPs where hardly any of the tracks have been played live. Recorded in Barbados where Shaun and Paul fell victim to the local crack dealers, the album saw the band coming apart at the seams during the recording process. Now with several years hindsight Shaun has re-evaluated the disc. "The reason I was sort of hard on that album is that I didn't want to change from Oakenfold and Osborne," he explains. "I knew the next album, even though it would have the same producers would have been slightly different. It would have been what ended up being the first Black Grape album (1995's 'It's Great When You're Straight... Yeah!')." Produced by Talking Heads' rhythm section, Chris Frantz and Tina Weymouth, several reviewers criticized the scrubbed-clean production of 'Yes Please', which some felt eradicated the Mondays' wayward energy. "Chris and Tina are great producers, great people. I just hadn't had time to accept they were doing the album," Shaun recalls. "I mean, now I'll walk into somewhere and it's on or I'll come across a track playing and it's alright. I'm not as hard on it as I was." Following the fall-out from the LP the singer quickly re-grouped and set about forming his new project, the hip-hop influenced Black Grape. "As soon as the Mondays had gone, I was pretty much in a matter of weeks on the plane over to the States," Shaun states, "sorting out the deal and getting tracks together." With a globe-spanning schedule that stretches into the distance, the 'Pills 'n' Thrills' tour continues the group's endless string of live dates. "We constantly toured, even before we got the original band members together. We were all over the place. I don't do anywhere near as much as I used to do now," Shaun states. "I'm not just saying this 'cos we're flogging it, but we're all enjoying it," the singer says of recent Mondays' activity. "We're just a bunch of fat old men who love playing rock n' roll," he states self-deprecatingly. "The sex and drugs have gone and it's about the music. All the bullshit when you're young has gone out of the window. We're all compos mentis. It's great going out and playing. It doesn't feel as though we're on the treadmill. It's done at a good pace." An obvious enquiry then, will there be a new Mondays album, the follow-up to 2007s 'Uncle Dysfunktional' and the first to feature the original line-up since 1992? "'There will be definitely," Shaun states emphatically. "The thing is with the Mondays, 'cos everyone's got a say in it, it's hard to put together. The one thing is now with (former Creation Records MD) Alan McGee as manager, everyone in the band is happy with McGee. He wants another album, so there will definitely be another Mondays' album. But there will be a Black Grape album before there's a Mondays' album. I've got a solo album ready to drop next year too." The first fruits of Shaun's solo work, a white label issued in April showcased an impressive pair of new tracks, the limpid funk of 'Close the Dam' and classic Ryder rabble rouser 'Electric Scales'. The forthcoming solo LP will be the follow up to low-key debut 'Amateur Night in the Big Top,' issued under the moniker SWR in September 2003. "This is totally different. That was sort of a mad experiment anyway," Shaun explains. "I've hooked up again with (producer and Quincy Jones' grandson) Sunny Levine and we've tried to under-produce it so it stands out more than what else is about." The Mondays' next venture meanwhile is a one-off TV project. "We've just done a new track. We've all just been out into the Amazon Jungle living with a tribe of indigenous natives who are all percussion players," Shaun explains. "We've been living and hunting with them and then we made music with them ,and we filmed it for a TV show. When it comes out in September, it airs on Watch. You can download the track, and money from that goes to the tribe to keep them living the life that they've lived for thousands of years. That's the first bit of new music that the original band have done since '92 and that went really well," the singer says. "I got offered it by the production company and I didn't want to do it on my own, and I thought it would be a good thing for the whole band to do, so we all went there and we all lived in the same hut together, which is pretty funny! And it worked out really well. It's a good show." Wrapping the phone interview up, Shaun mentions his next interviewer is from South America, where the band are heading out again soon on tour. Aptly enough, if 'Pills 'n' Thrills' represented the Mondays' highpoint on record, the summit of the band's live career arguably took place a few months later in Brazil. Appearing at the colossal Rock in Rio II festival held at the vast Maracanã Stadium in January 1991, the Mondays were main support to headliners A-ha. The pop legends proved to be the biggest draw of the festival, with the Mondays' legendary set directly before them watched by a staggering 198,000 people, a world record for a paying concert audience. Despite coming onstage during a torrential downpour, the Salfordians succeeded in getting the entire crowd dancing according to the laudatory press reports at the time. Frustratingly, only one track ('Kinky Afro') from the gig is available on YouTube. "I'm going to be looking now!" Shaun enthuses of the event. "I totally forgot about that! Thinking about it, someone's got to have filmed it surely." Hopefully someone has, but the opportunity to see the original line-up at a nearby venue (albeit in front of an understandably smaller crowd) this winter meanwhile will more than suffice.
Band Links:-
http://www.happymondaysonline.com
https://www.facebook.com/HappyMondaysOnline
https://twitter.com/happy_mondays
Picture Gallery:-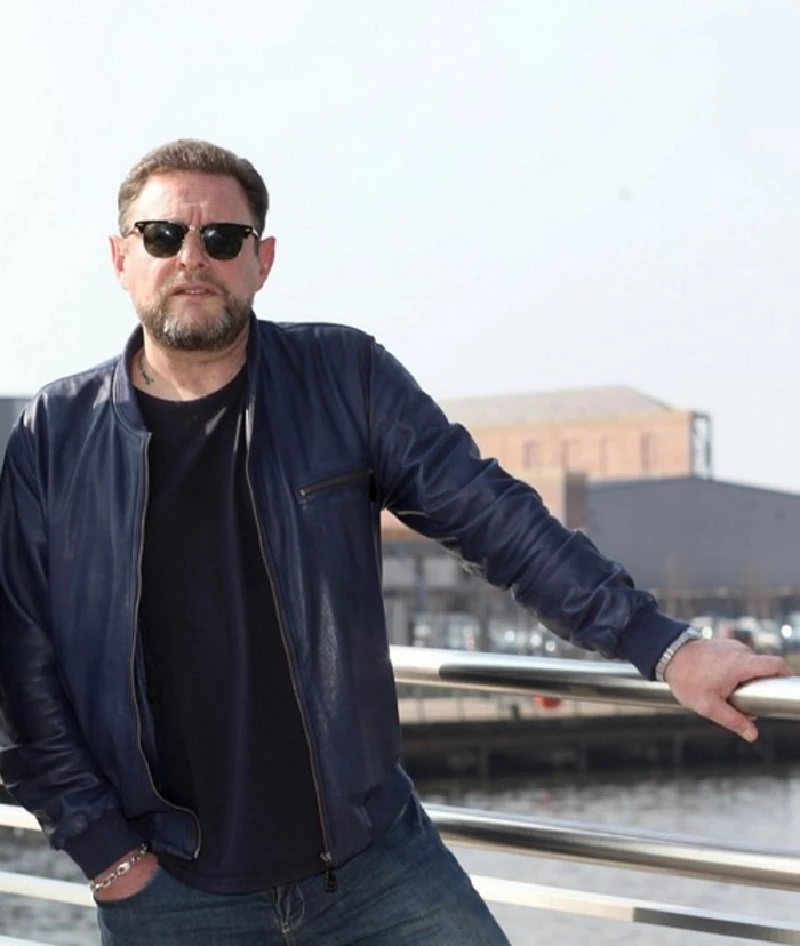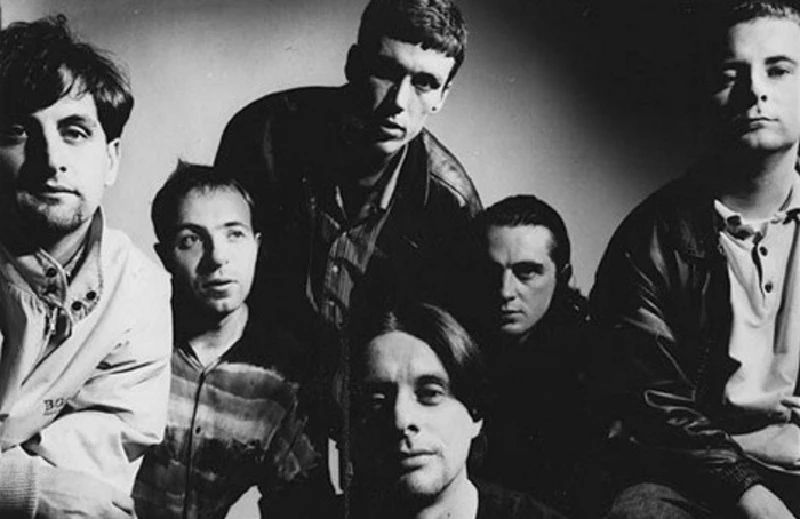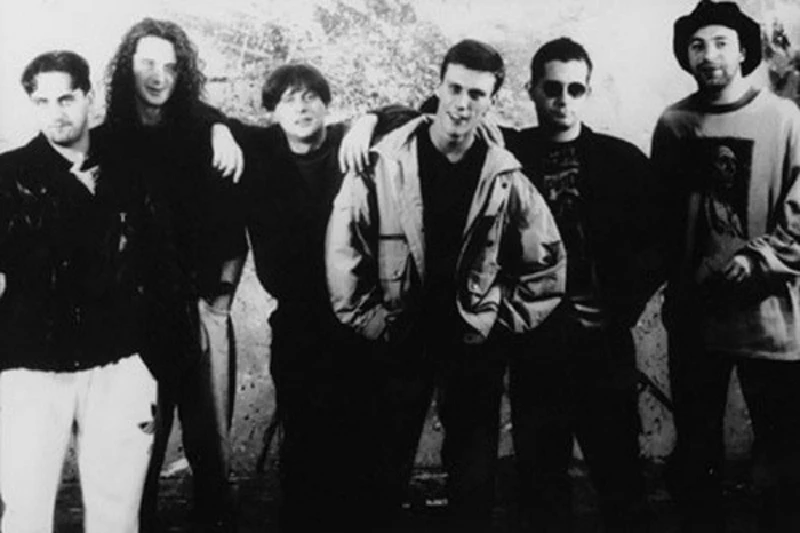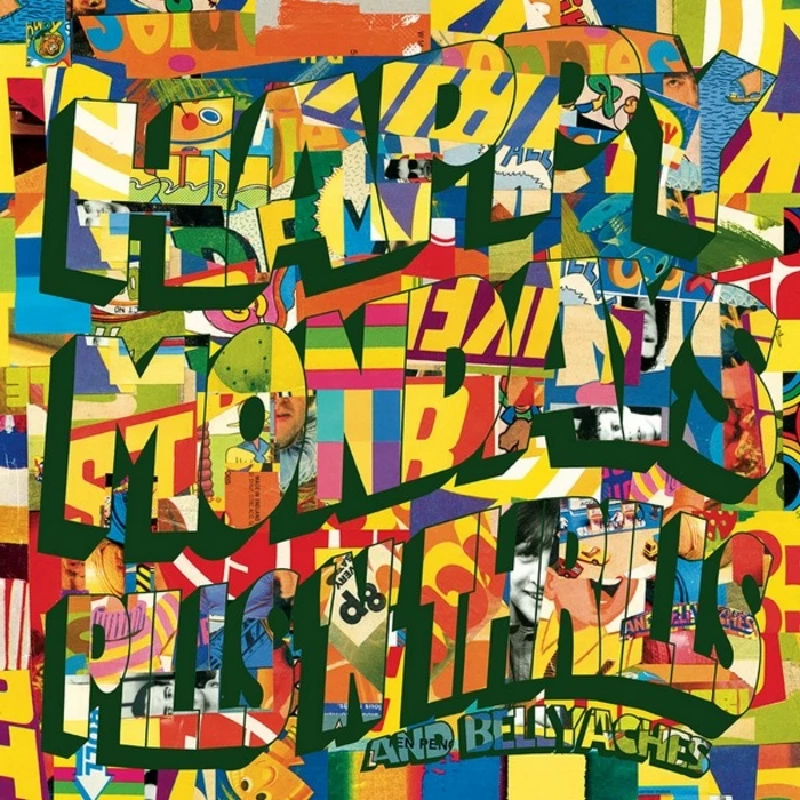 interviews
---
Interview with Shaun Ryder (2019)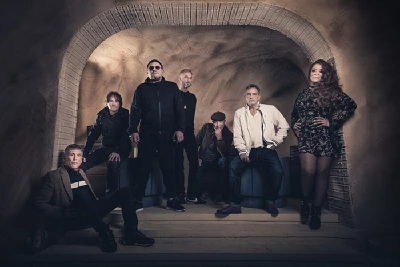 With festival dates over the Summer and a Winter Tour due in December, Richard Lewis talks to Happy Mondays frontman Shaun Ryder about the group's formative early years and future plans.
Pennyblackmusic Regular Contributors
---