---
Replacements
-

Roundhouse, London, 2/6/2015
published: 22 / 7 / 2015
---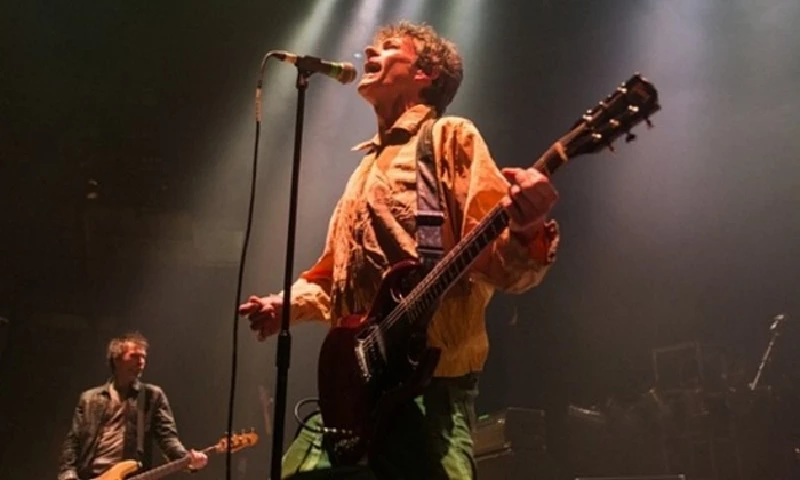 intro
Dastardly catches 80's alternative rockers Replacements on hoverboards at the first of two gigs at the Roundhouse in London on their reunion tour
Want to see grown men dancing with unashamed abandon? Well, there's plenty giving it their best shot all around me wherever I look right this minute in a packed Roundhouse as a few yards away to my left the Replacements are cranking out 'Can't Hardly Wait'. Reunion gigs like this are always a bit weird. So full of expectation that you're primed not to meet. What's refreshing about this particular gig-that-noone-ever -thought-would-happen is how relaxed the band are. This is essentially just some mates playing some rock'n'roll...having a good time! There's no big light show, no big fuss, no one's bent double under the weight of their legacy. As mainman Paul Westerberg no doubt knows, the light shows are all going off in our heads. It's a bit of a cruise-control start but then 'Waitress in the Sky' seems to break the ice and Paul starts talking to the audience and his band and things loosen up nicely as 'Talent Show' begins with them fumbling around the opening chords like they're trying to remember how it goes. Westerberg then shows us why he's the master of ragged romantic songwriting and unleashes an amazing mid-set hat-trick of 'Achin' to Be', 'Androgynous' and 'I Will Dare'. Before the gig I'd been describing them to anyone that didn't seem to know them that they were like a Stonesy rock band adrift in a sea of 80's big reverbed snares and hair gel.. a band out of time. Though looking at them on stage tonight all I'm getting is pure 80's vibe, the Brat pack films... Spielberg...'Desperately Seeking Susan@...those baseball jackets with the cream white sleeves and all the other 1950s paraphernalia that the 80s cruised on. If the Replacements were a film they'd probably be 'Back to the Future' and quite how Bryan Adams managed to dent the charts back then and this lot didn't even get a sniff defies logic, gravity and any other systems you thought you understood. Back at the Roundhouse 'Colour Me Impressed' and 'I'll Be You' are banking off the high ceiling on hoverboards before 'Alex Chilton' rips the roof right off with Tommy Stinson, the only other original band member riffing his bass arms outsretched and conjuring up the ghost of Sid Vicious. In the encore Westerberg chimes out the intro chords to 'Unsatisfied' as the Roundhouse takes a breather. This is a hallowed song to many, and for some reason I'm getting the feeling that for Westerberg it's the opposite. No matter, it's still one of THE songs and seeing it live is a thing. 'Nevermind' follows and reminds me of someone I used to know who was convinced Paul Westerberg was the proto-Kurt. Maybe there's something in that, the throaty yearning in his voice, the sincerity if that's the right word. Either way at least this one's still here, still kicking it out.
Band Links:-
http://thereplacementsofficial.com
https://www.facebook.com/TheReplacements
Picture Gallery:-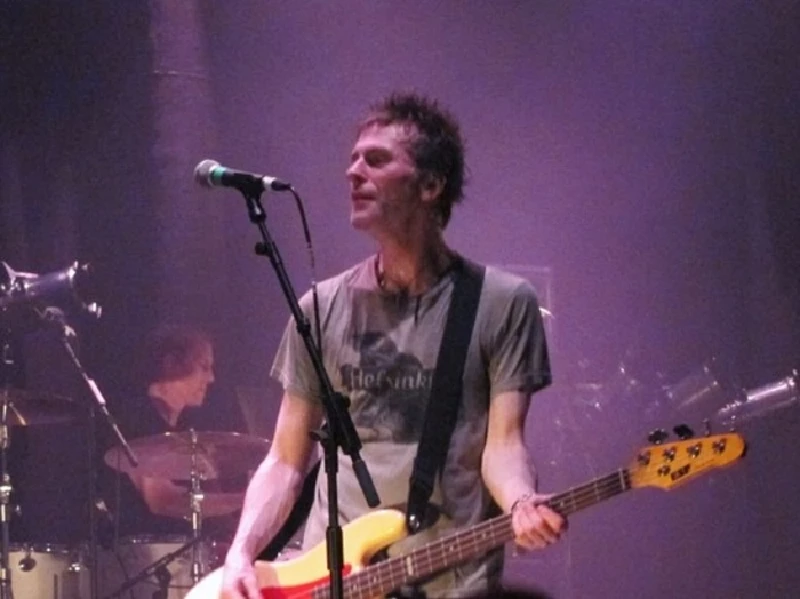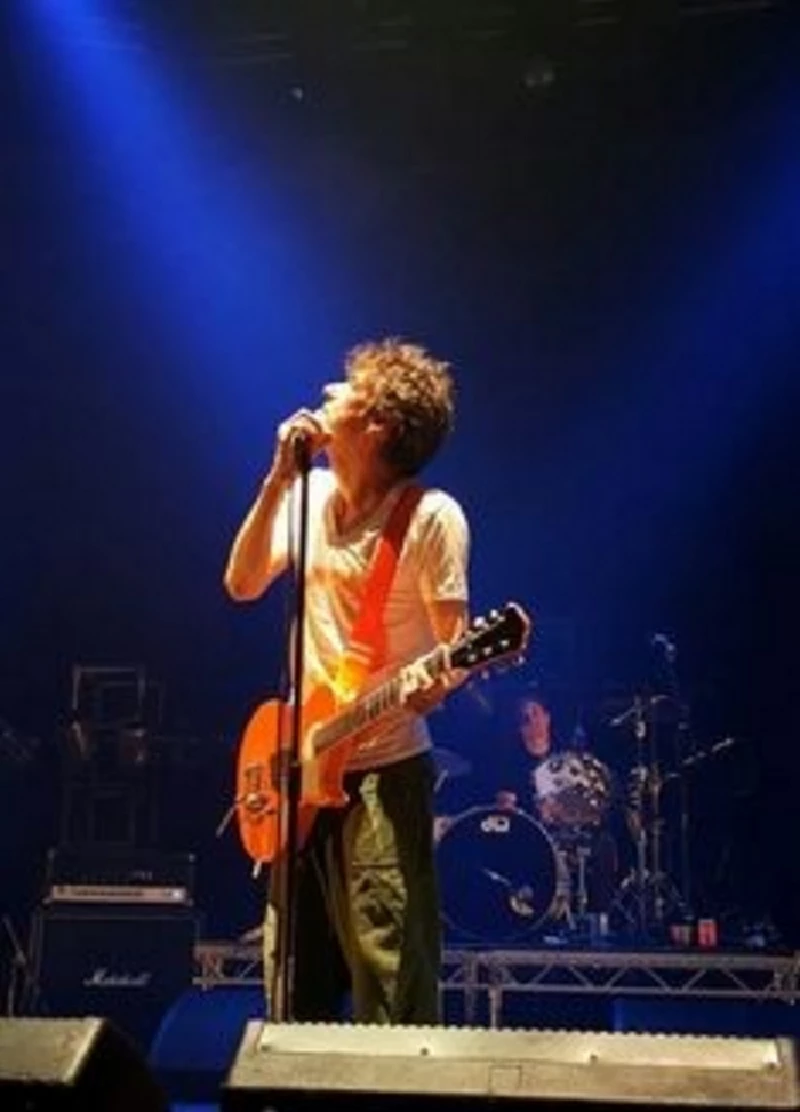 Visitor Comments:-
770

Posted By: Maarten Schiethart, TwinTown ArnhemNijmegen on 20 Jun 2015
They're TwinTone material. Somewhat disregarded in The UK, by John Peel amongst others, but of underground fame when The Replacements in the good old days, when Netherlands still was a forward-thinking country, played there. The Replacements of today share little in common with the sloppy snotrockers we loved back then. #3 in 1985, #5 in 1987. Voilà http://www.waaghals.com/jaarlijst_overzicht.html I'm not being an arse here. Merely pointing out how fabulous The Replacements were thirty years ago. Better than REM.
---
favourite album
---
Hootenanny (2009)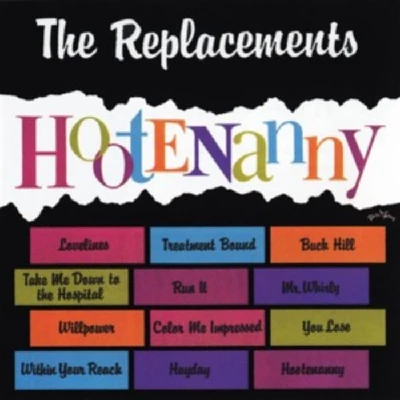 In our 'Re : View' section, in which our writers look back on albums of the past, Jeff Thiessen reflects on the Replacements' 1983 second album and paean to drunkenness, 'Hootenanny'
reviews
---
Don't You Know Who I Think I Was ? (2006)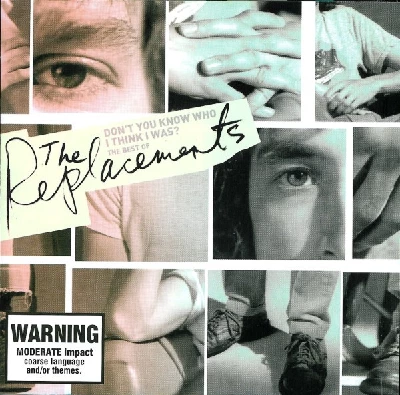 Excellent compilation, which includes two new songs, from critically acclaimed indie garage punks the Replacements, and proves for new fans to be an almost perfect introduction to the band
related articles
---
Tommy Stinson: Interview (2017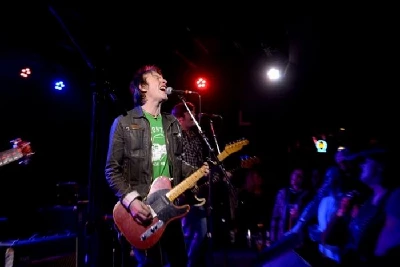 Dastardly interviews Replacements and Guns n' Roses bass legend Tommy Stinson about his storming new album with Bash and Pop, 'Anything Could Happen'
Pennyblackmusic Regular Contributors
---